The following photograph was taken early this morning ...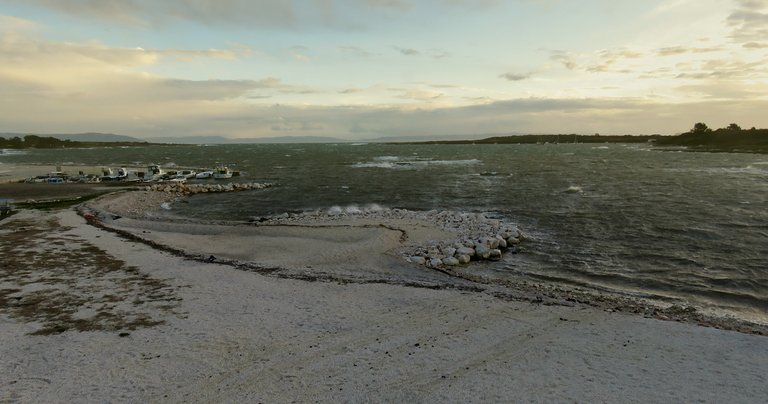 ... in the port of the village called Liznjan, about 5 kilometers from where I live ...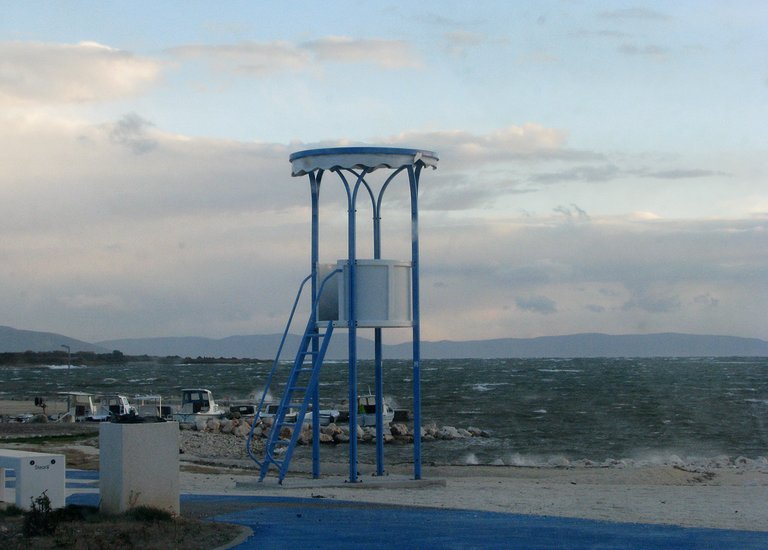 ... I was standing on this elegant, vibrating watchtower, enjoying the cold wind and salty air. I wasn't there very long ... just the time to take a few shots and walk a little walk around the bay that I like very much.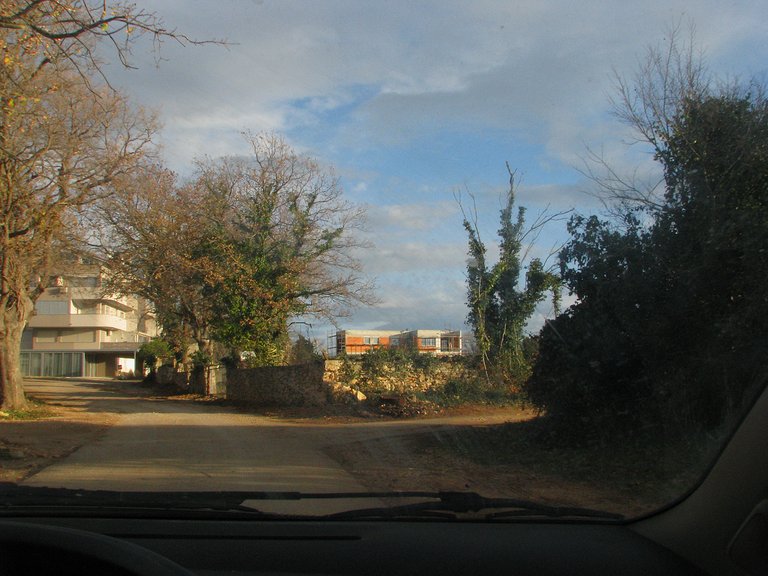 Then I sat in my car ...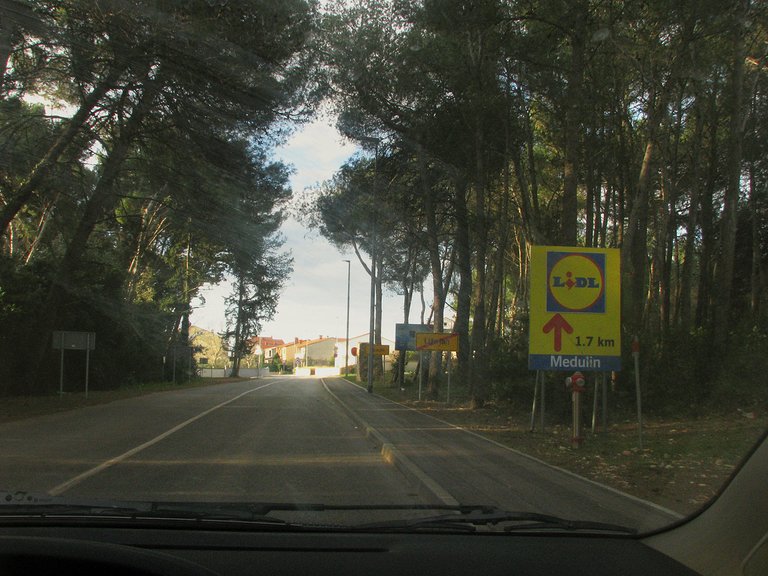 ... and drove away ...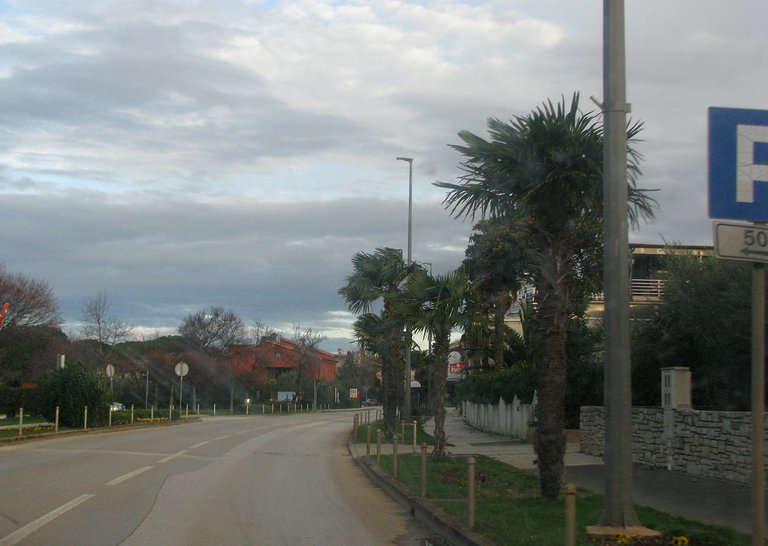 ... back to my hometown.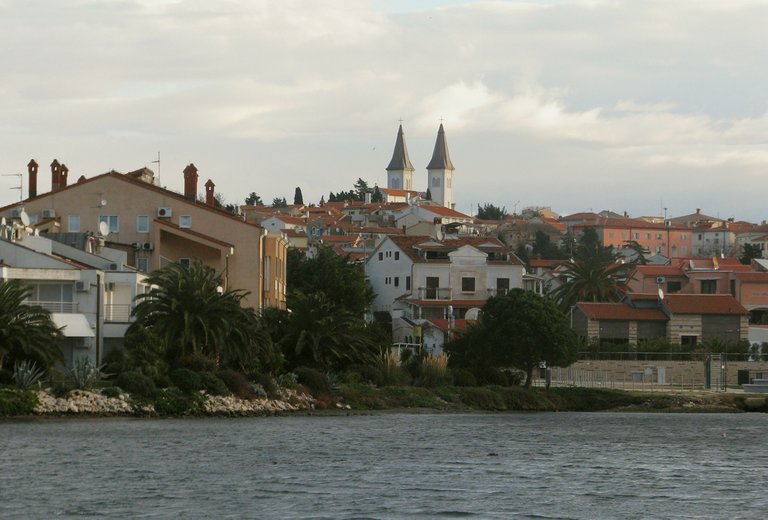 When it comes to windy weather, this is a considerably more sheltered place, and the sea in the shallow bay was almost calm.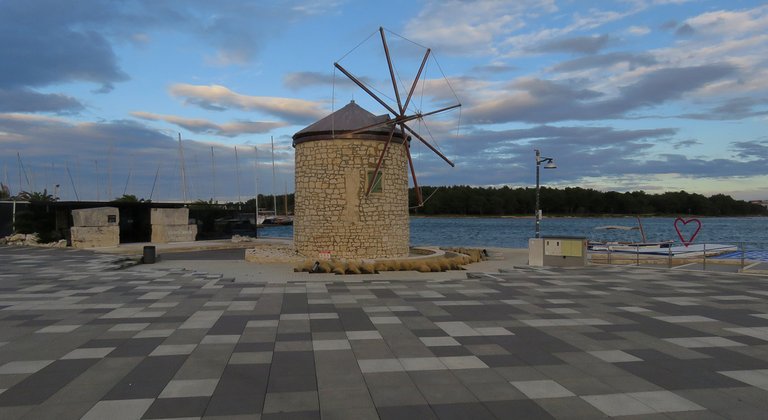 Here I continued my Wednesday walk ... I was sniffing around the port in search of cool stuff to put on photographs.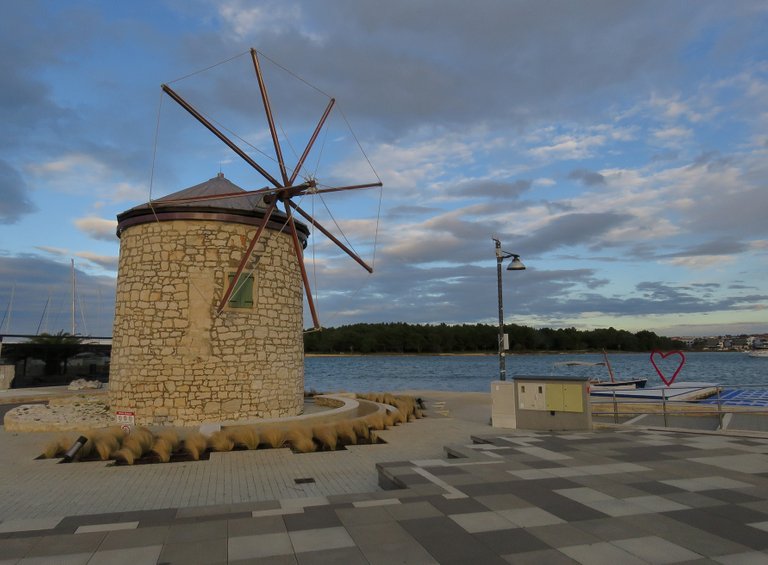 (Enlargeable)
This is the old windmill, built in 1878 by two merchants of salted fish from the larger town Rovinj, situated about 40 kilometers north along the coastline. It was used to grind the grain from the fields and villages in the area until 1902. Now it's an iconic postcard building. Its interior and mechanism were thoroughly restored a few years ago.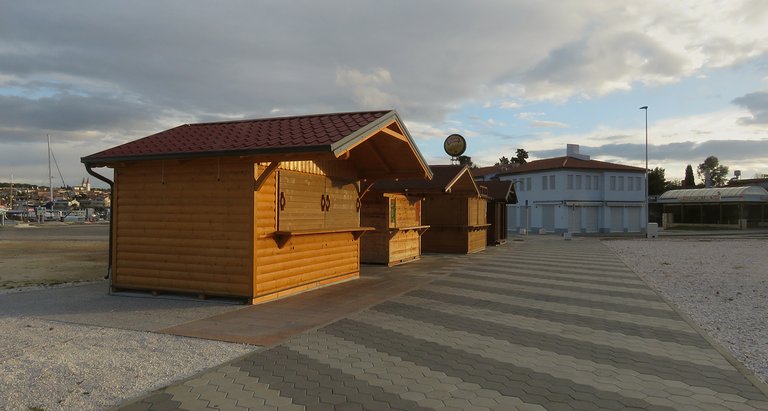 I passed by closed summer stands ... seasonal fast food and t shirt places ...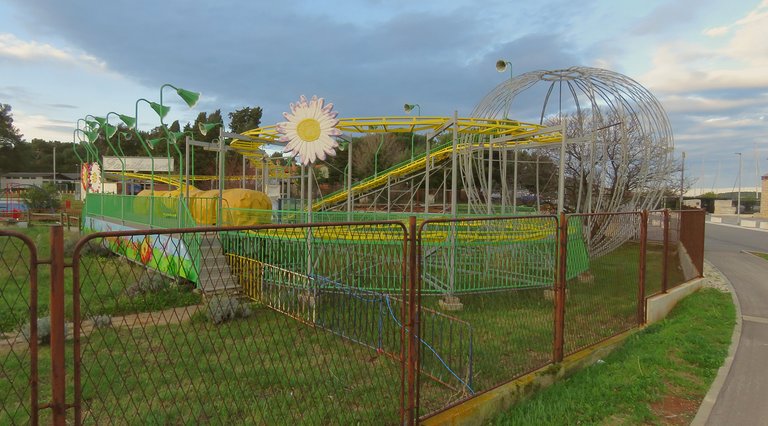 ... by the small amusement park ... with entertainment for small children, mostly ...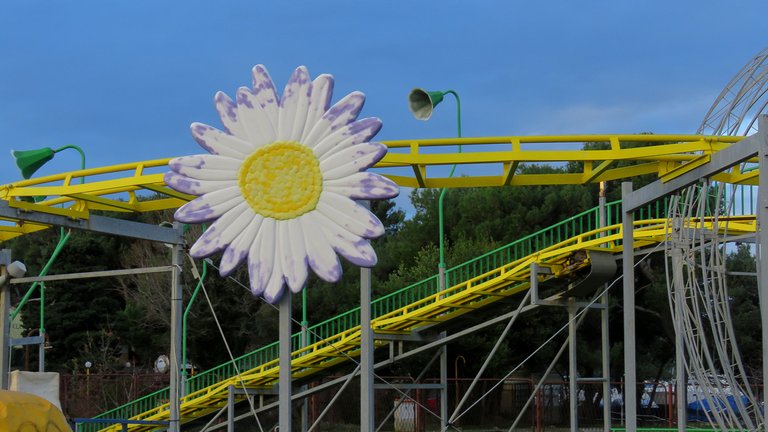 ... I saw many flowers there ...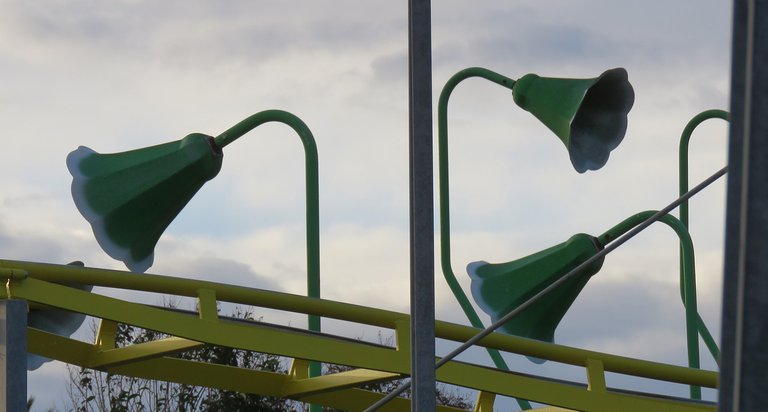 ... quite a few types of flowers ...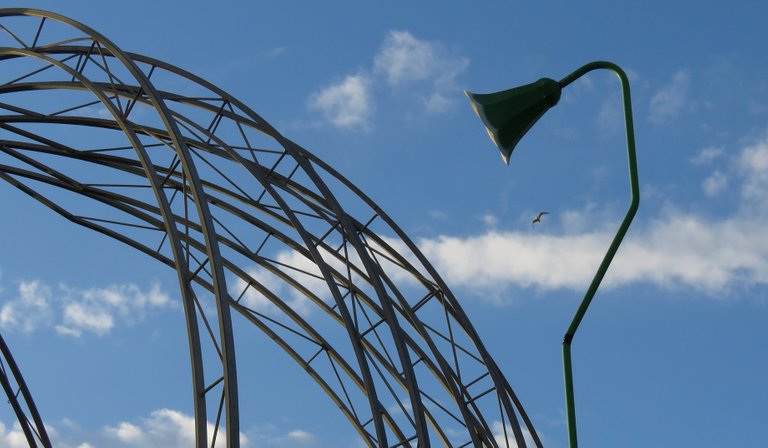 (Enlargeable)
... these night flowers are actually lamps ... that illuminate the small colorful cars, the leaf shaped boats and caterpillar trains in the warm summer nights.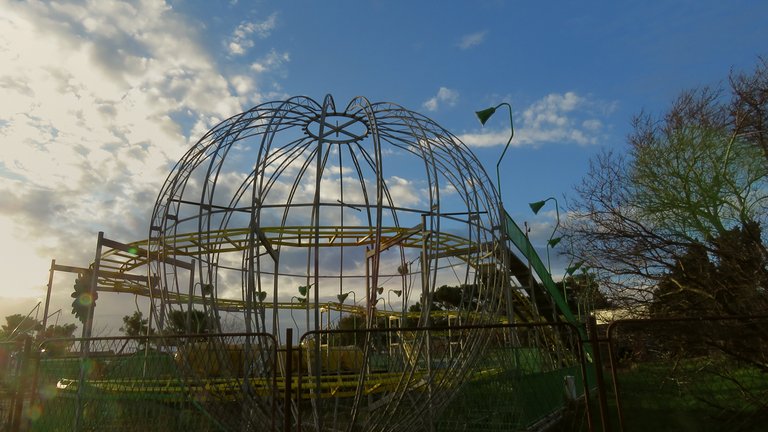 The park was closed, of course ...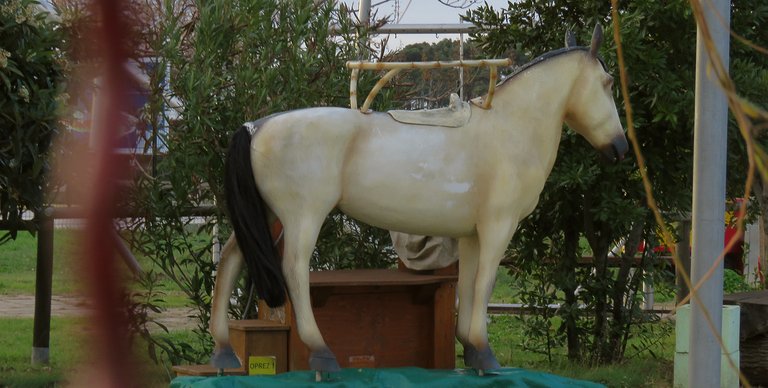 ... and the old horse was frozen till the next season.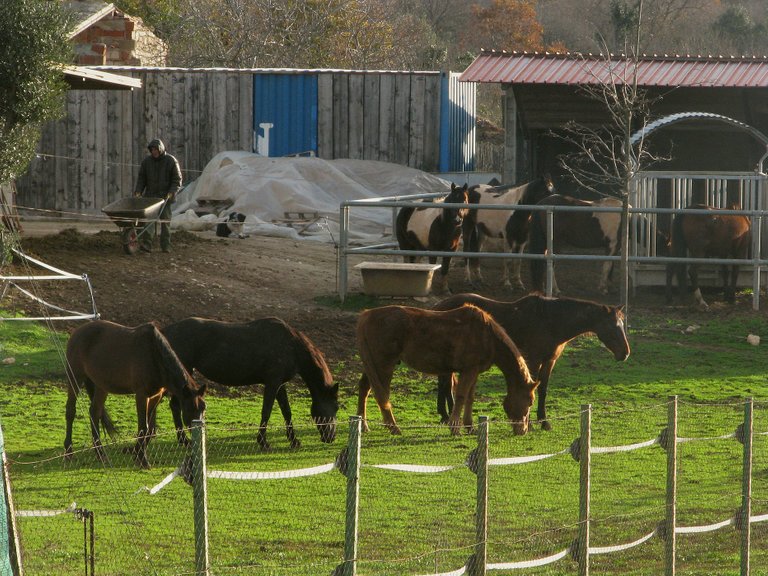 (Enlargeable)
I saw some active horses a bit later on my way home. There is a farm not far from my house, I took this shot there ...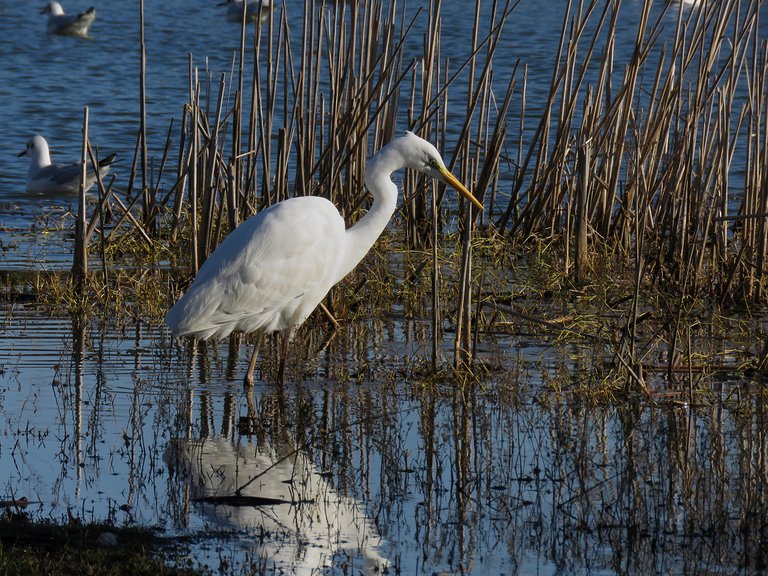 ... and not far from the farm, there is a pond, that already appeared in many posts here on HIVE ... there I shot this elegant Great egret.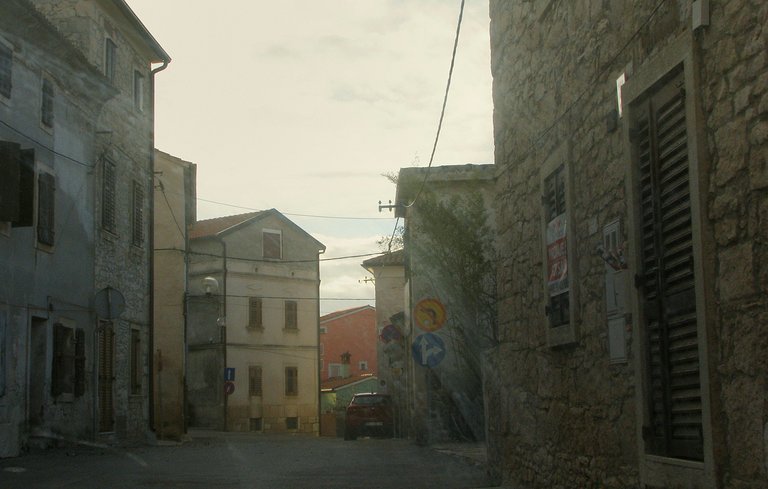 Soon I passed through the old center and arrived home ... to transfer the photographs into the PC and write this post.
As always in these walks on HIVE the photographs are my work ... but, the following bonus shot ...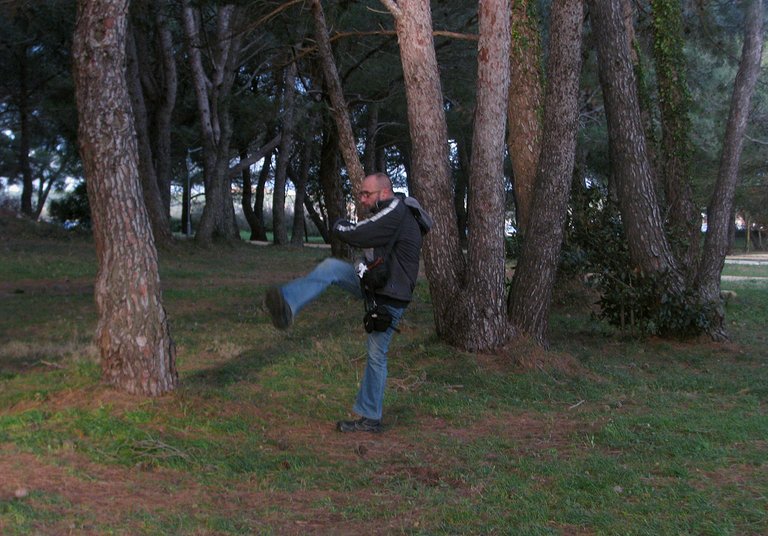 ... was taken by a friend, back in the port of Liznjan. That's me enjoying one of my favorite outdoors activities ... the semi - professional pine cone kicking :D the only sport that I'm practicing nowadays.