Earlier today, on my ordinary walk to the supermarket at the edge of town ...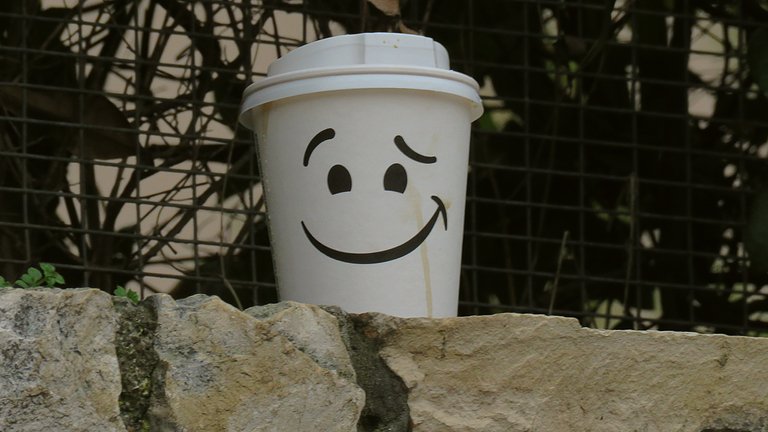 ... I was greeted by this smiling face ...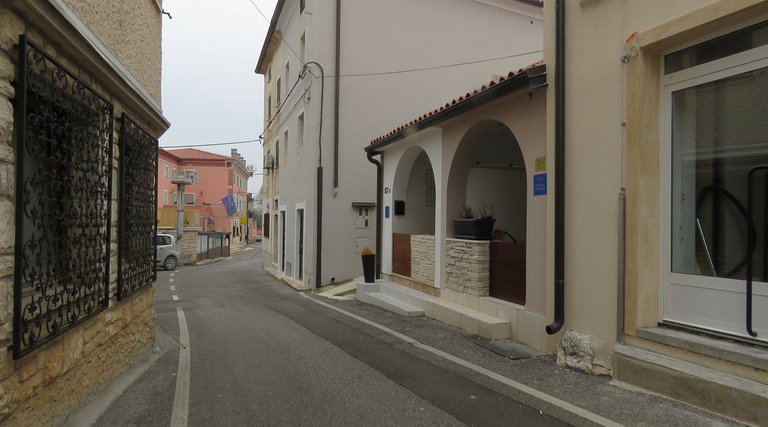 ... very soon after I left the house, just about a hundred meters from where I live ...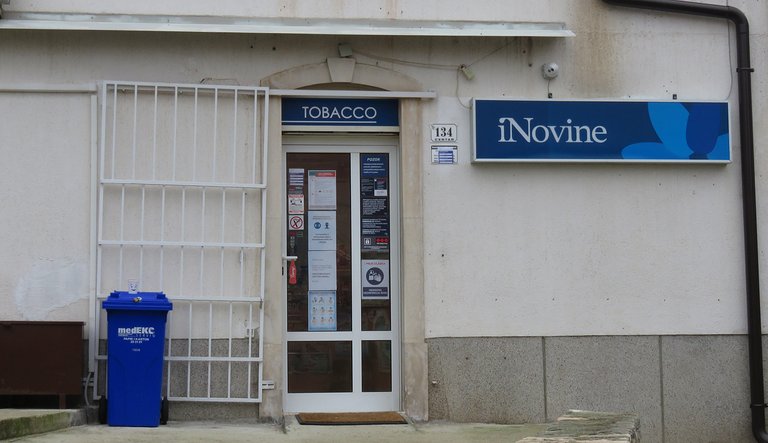 ... by the small tobacco shop ... the only shop still open in my neighborhood ... all the others, like the small grocery stores and souvenirs shops closed their doors for good some decades ago when supermarkets arrived, and the center of the activities shifted from the old town, down to the port, the beach and the edge of town, along the main road that leads to the city.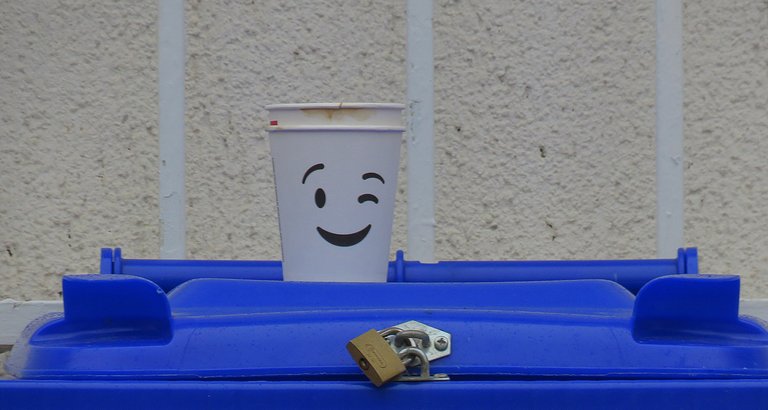 Since last week this shop has something new to offer its clients. Hot beverages from a brand-new coffee machine :) ... so now you can see these smiling cups on walls, stairs and locked private trash cans, early in the morning.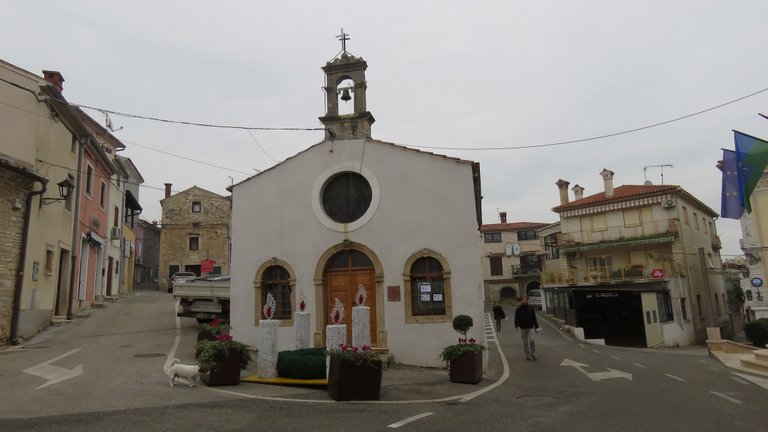 (Enlargeable)
The tobacco shop is just a few steps from the small square ...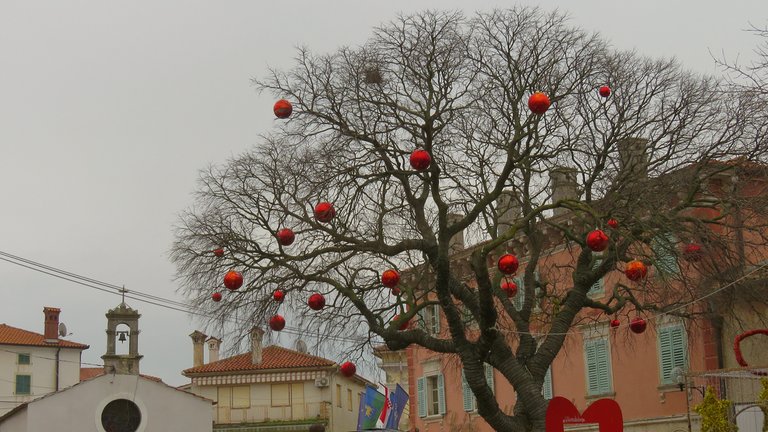 ... the center of the old town.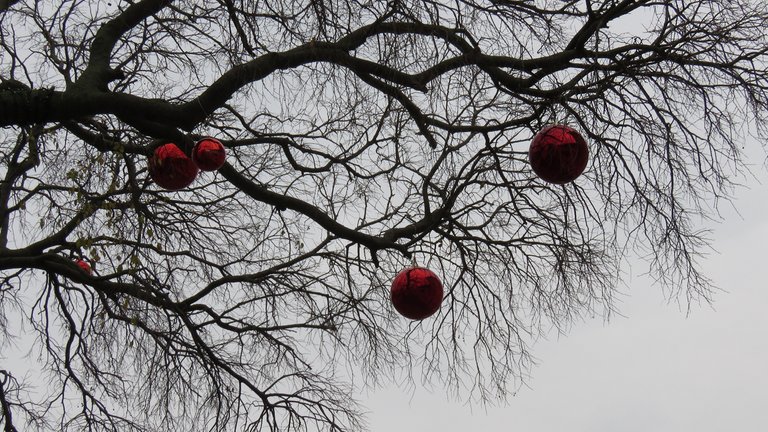 There is a beautiful old tree on that square ... it's a Mediterranean hackberry tree (Celtis australis), planted in 1895.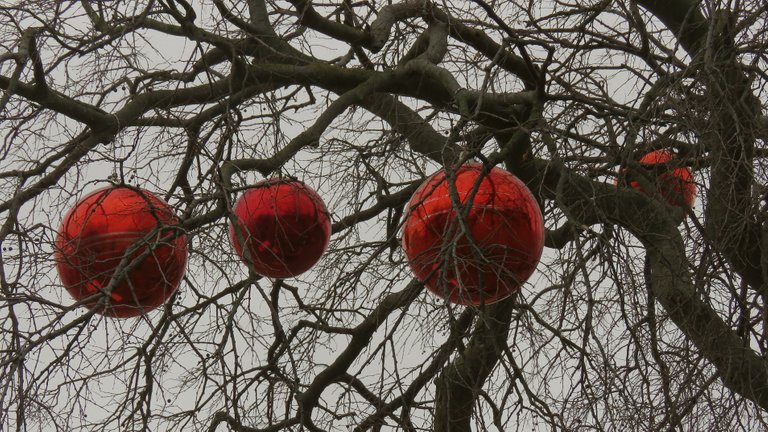 (Enlargeable)
Christmas decorations look like enormous winter cherries ...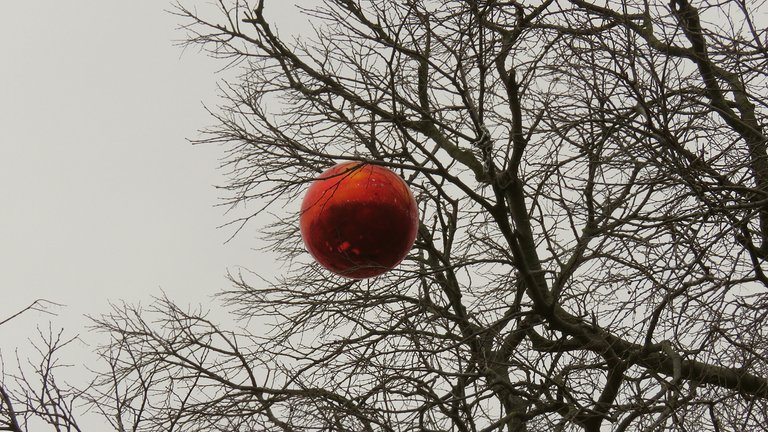 ... a nice, surreal touch that adds a bit of color and cheerfulness to the gray scenery.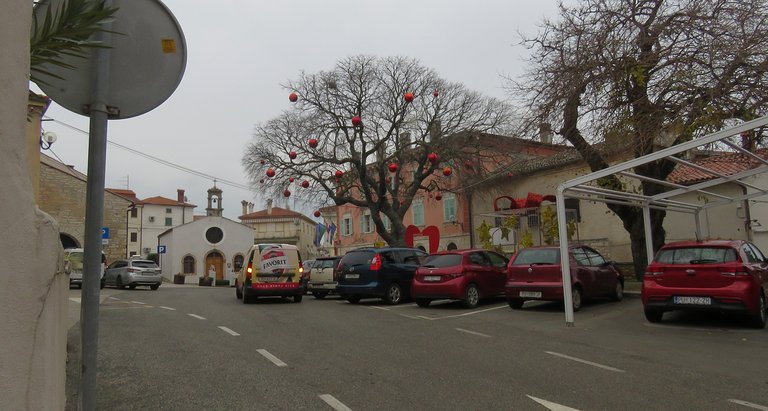 I passed the square ...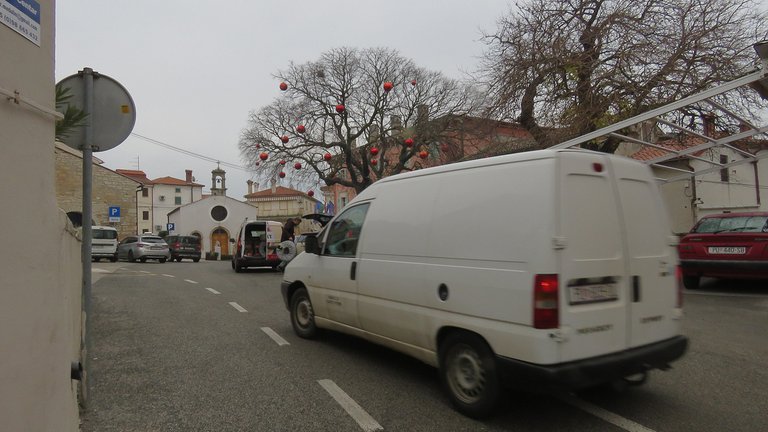 ... and a car passed me by while taking these shots ...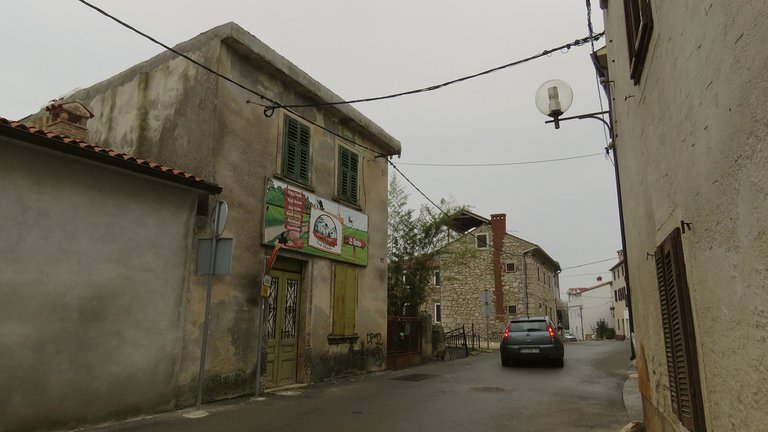 ... then I continued along the street that leads out of the old town.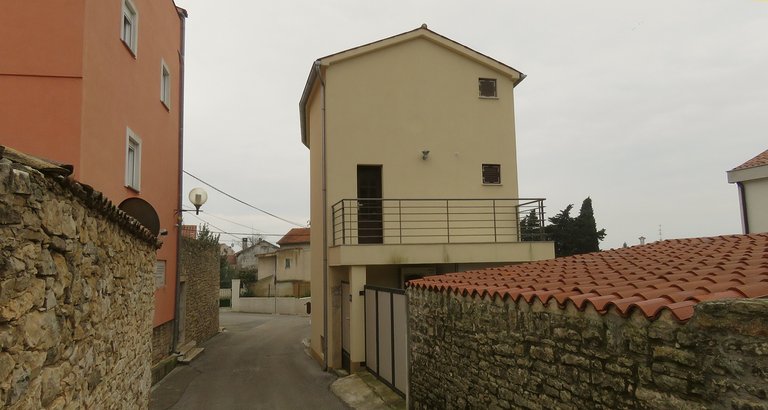 On the way back ...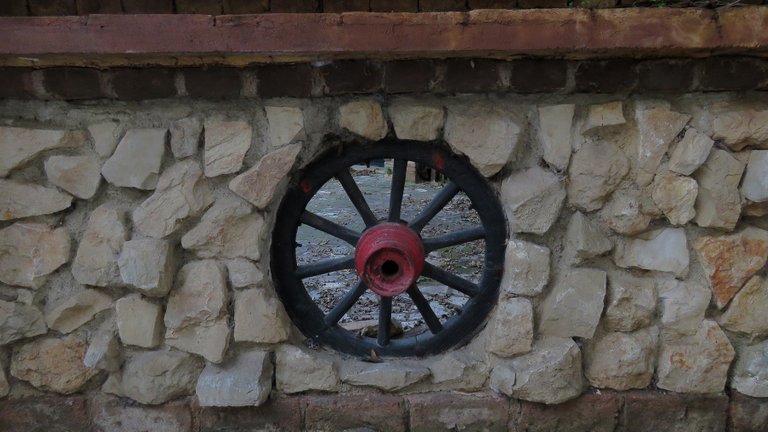 (Enlargeable)
... I was approaching the center from the port ...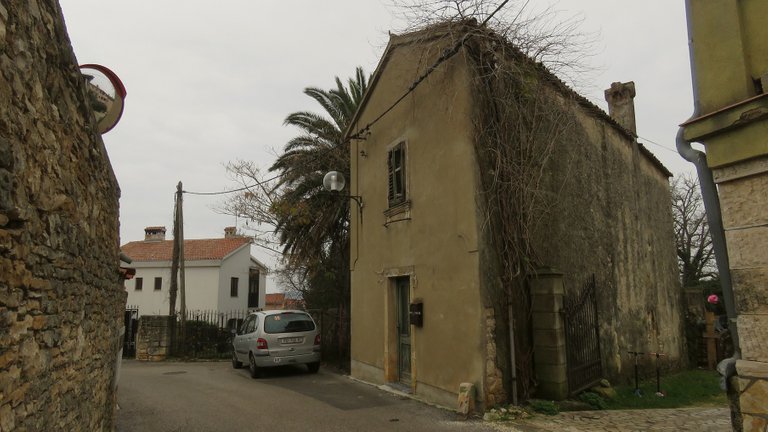 (Enlargeable)
... through some small side streets.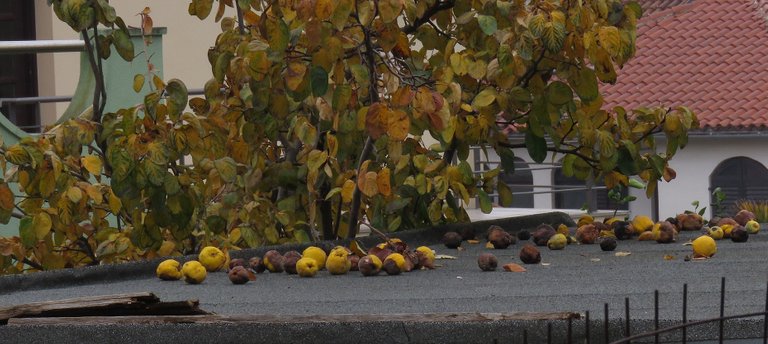 (Enlargeable)
These quince fruits ...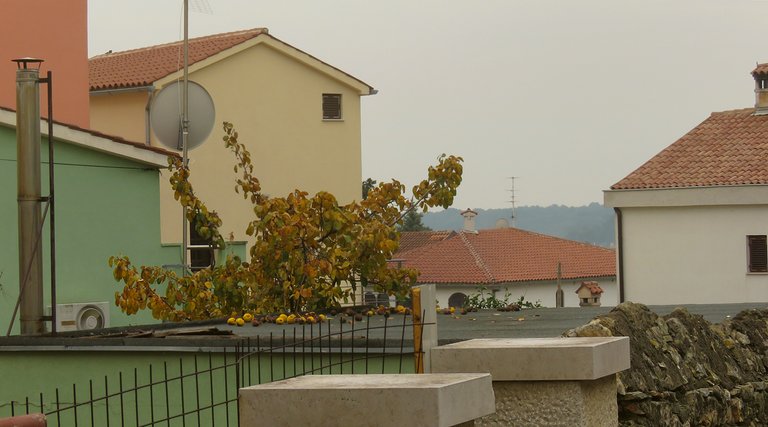 ... fell on the garage rooftop underneath the tree ... it looked like a cool detail, so I took these two shots ...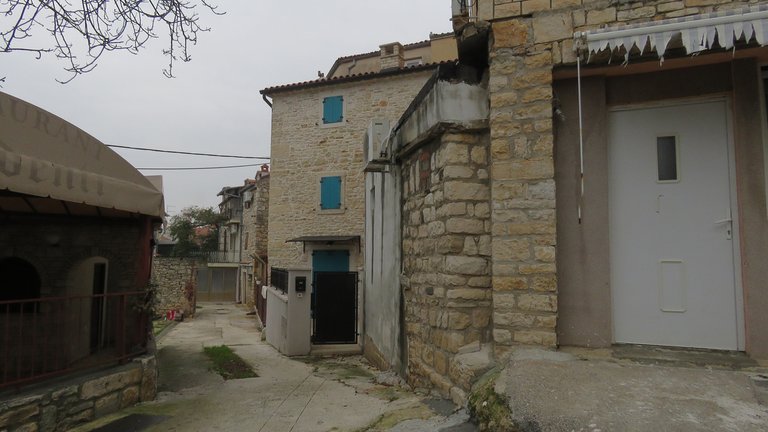 ... and continued towards the square ...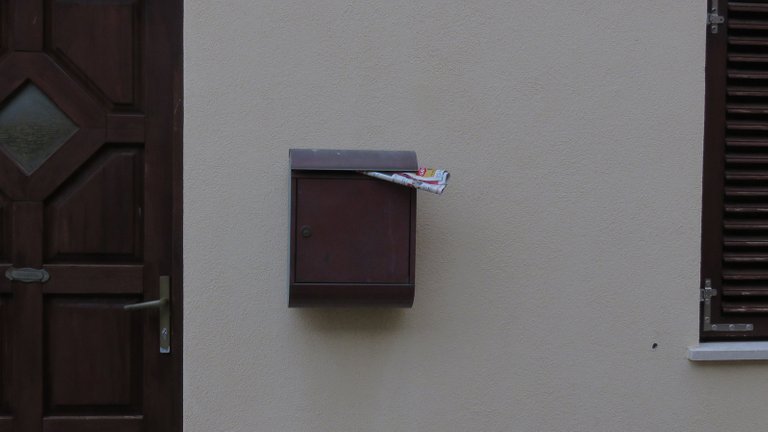 ... I passed by this mailbox ...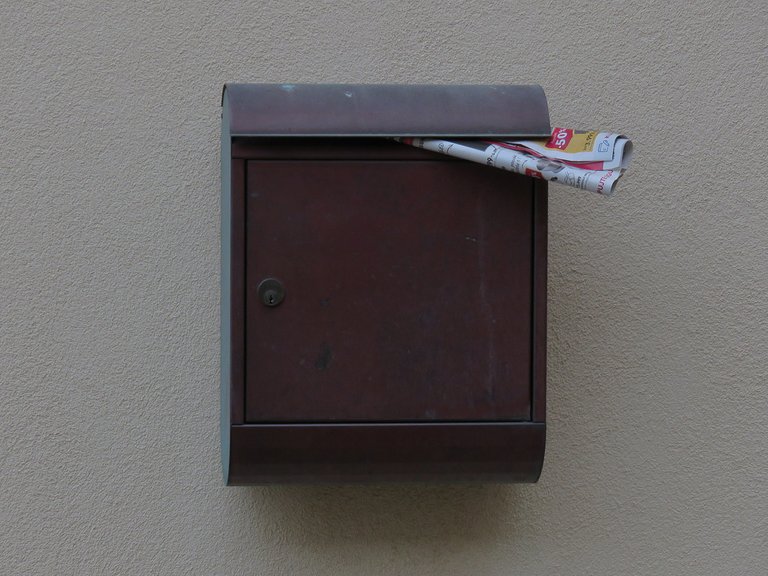 ... with some advertising material about the supermarket I visited half an hour earlier ...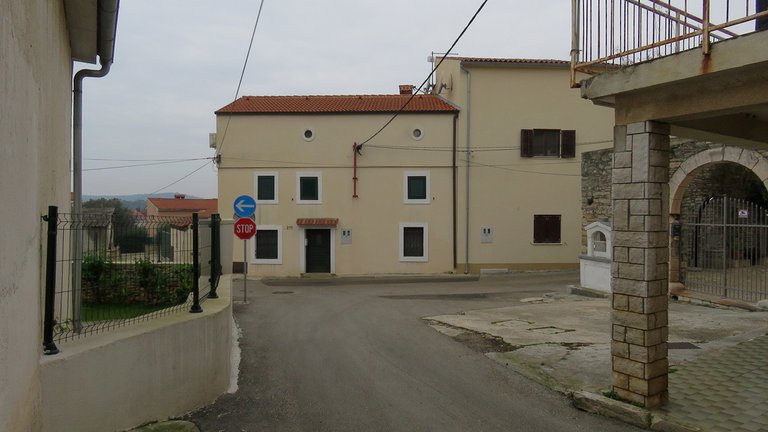 ... I took another generic shot with some houses along the way ...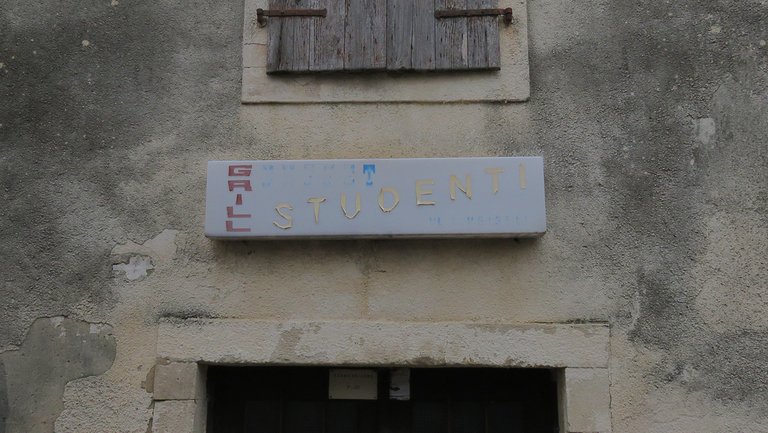 ... and one more specific shot with this old, faded piece of plastic ... sign for a long closed restaurant.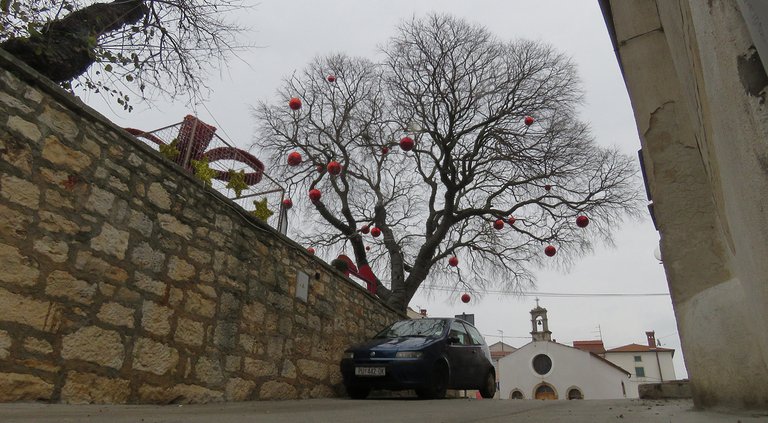 I walked across the square again ...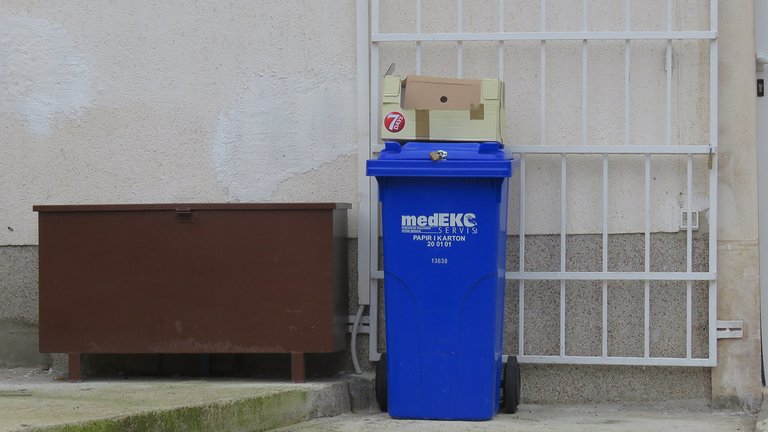 ... approached the same tobacco shop ...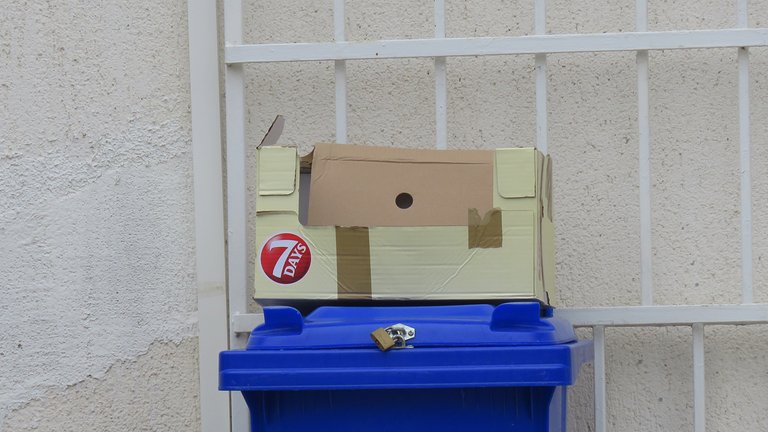 ... I saw some cardboard boxes on the blue trash can, where the smiling cup stood earlier ...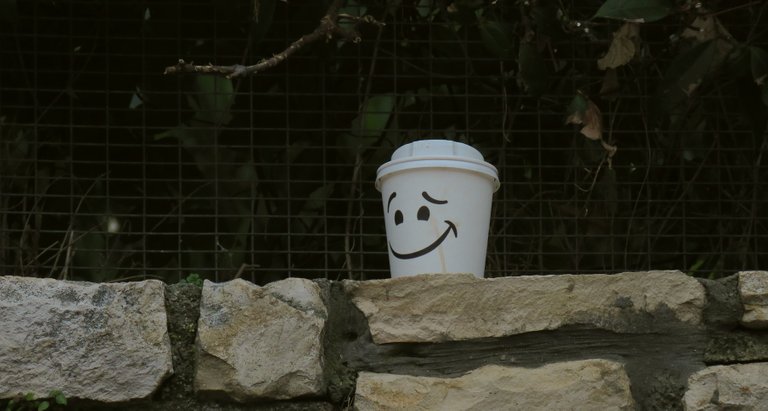 (Enlargeable)
... but the cup on the wall ...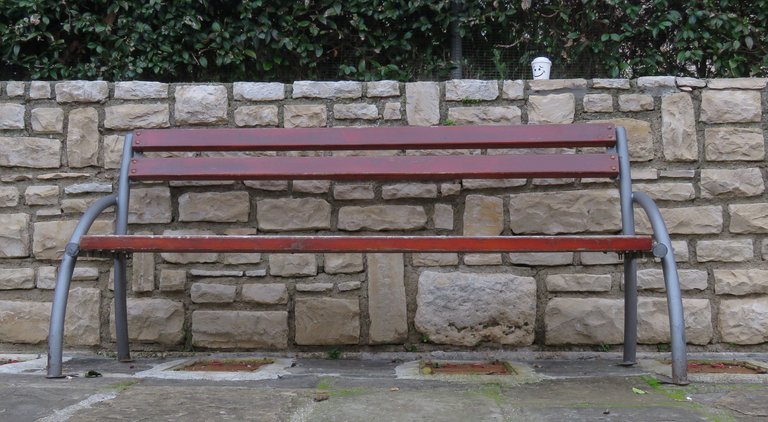 (Enlargeable)
... behind the bench with a nice view on that neighborhood ...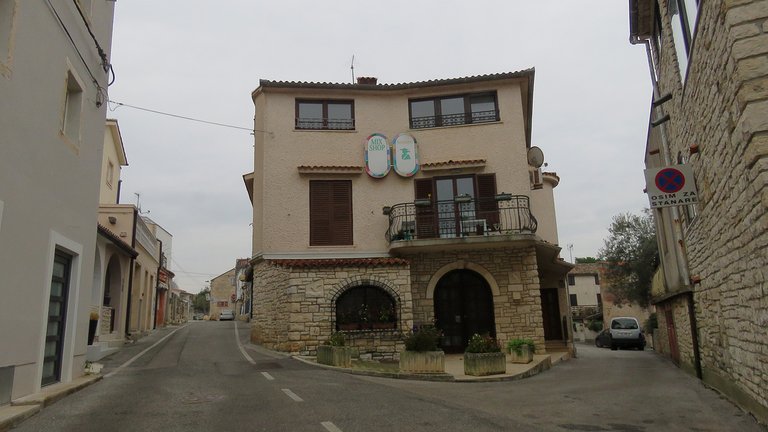 ... was still there ... smiling to everyone ... for free.
This is a cool old homestead across the street from my house ...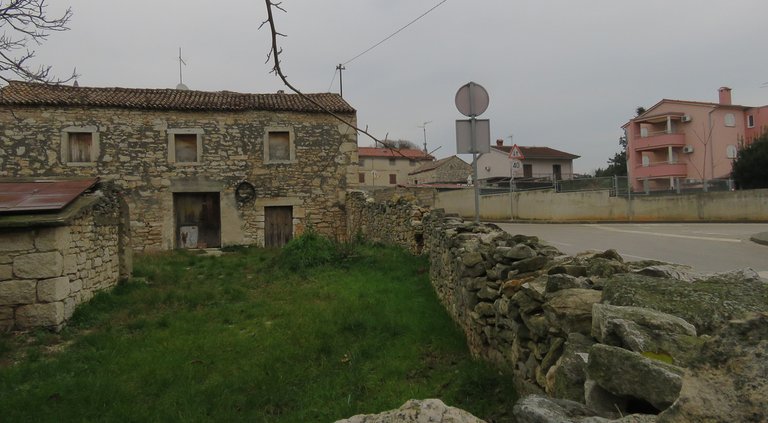 ... just a few steps, and I was back home ... ready to write this post - THE END.
As always in these walks on HIVE, the photographs are my work.