Good Day Guys
Today, was my rest day. Even though it was my rest day, I still had to wake up early because I had a patient at 8:30 in the morning. After getting ready, I asked my mom if she could bring me. It was just a short drive going there. I can actually walk it but I would be too sweaty when I reach my patients' house.
When I got to their house, I rang the doorbell. I was wondering why no one was opening the gate for me. So I texted the sister of my patient, and apparently, she was out. I was outside of their gate for around 15 minutes. Finally, the caregiver of my patient called and asked where I was, I told her that I was just here outside of the gate. She was the one who opened it for me. She also confirmed that the doorbell was turned off during that time.
It wasn't that sunny when we were doing our walking exercises with my patient. This was able to make him walk for more rounds. After walking we proceeded by doing some exercises to improve his balance and functionality. He was telling me that he was stressed because he still couldn't feel his pee(He's actually in a urinary catheter). I really felt bad for him. We finished the session early because he got tired.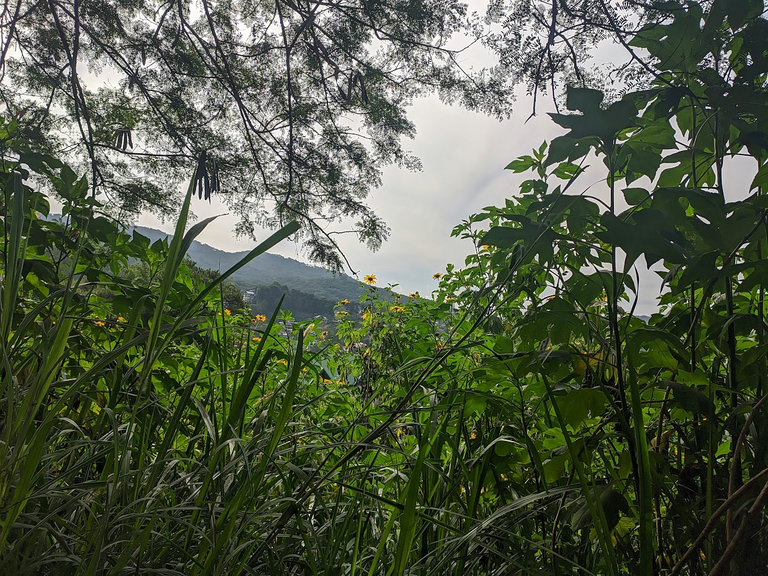 From their house, I walked going home. At least this walk is going downhill. I was enjoying my view while walking. I noticed that there were also a lot of trees that were bearing some fruits,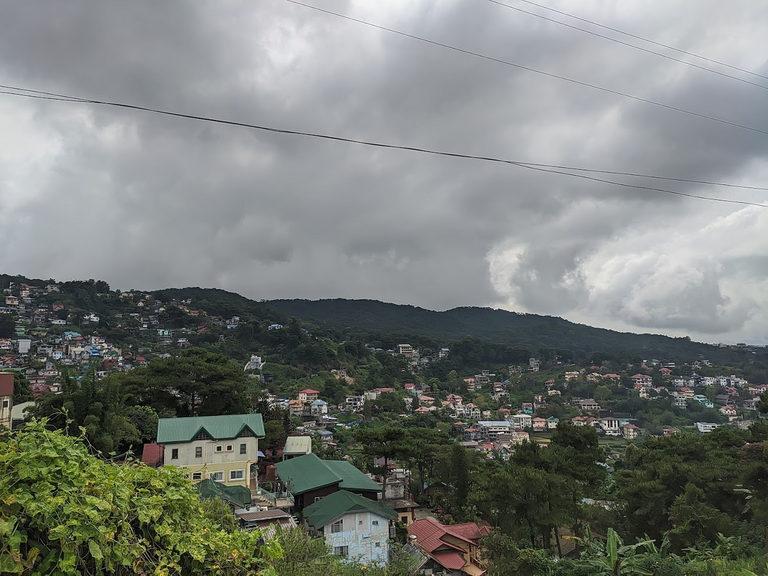 When I got home, the first thing that caught my eyes was these flowers. So I decided to take a photo of it. It was kinda difficult to focus on it because it was windy at that time.
I went inside our house and disinfected then used my computer. I was deciding if I should get a laptop already. If ever I get a laptop it would be coming from the states because my cousin is right there now and he would be coming home next month. But I was still lazy to input all the credit card details. I'm also thinking what's the least expensive way on how to purchase it.
I ate lunch and was just using my computer while waiting for my girlfriend's message. I left the house around 2pm to meet her. I drove straight to SM to park. We went there to check if there are shops that were selling decent monitors. We look at the 4th floor where the cyber zone was. Too bad we were no able to find any nice monitors. We had no choice but to go to EDGE Computer Technologies which is located at Basement 1 Hotel Veniz Session, SB Building, Session Road. So we had to walk all the way down to session road to check out the shop.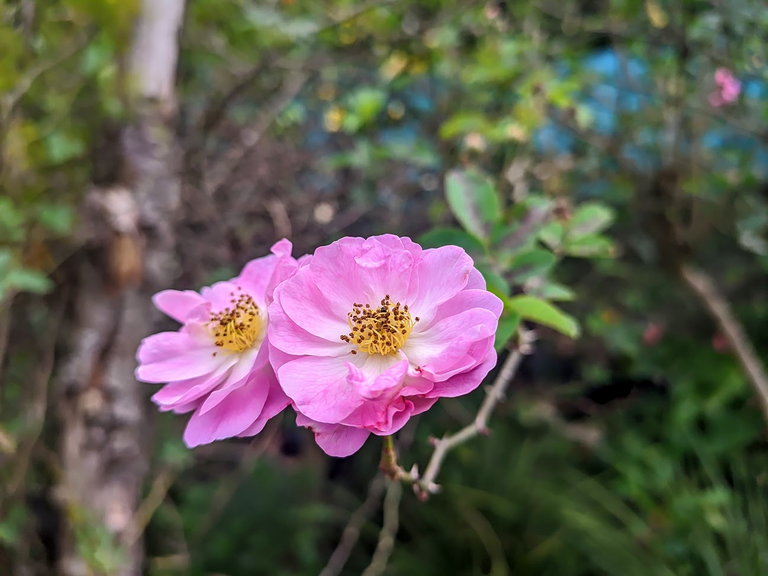 My girlfriend decided to buy this monitor which was MSI PRO MP271 Series and it was 27 inches. We had to walk all the way up just to go back to SM while I was carrying that huge monitor. When I got to SM I was really sweaty and I could even feel that the back of my shirt was wet already. So I went straight to the car to put the monitor inside. We also got ourselves dinner before leaving SM. When we left SM we went to buy a sack of rice then we headed to their place. I was really scared because it was really gloomy at that time. I was hoping that it won't rain because there were a lot of things to bring down. When I was parking it was starting to drizzle. I immediately brought all the stuff down before it would rain.
When we got to her place, we disinfected and I was really excited to unbox her monitor. It came with a stand, manuals, an HDMI cable, and a power cord.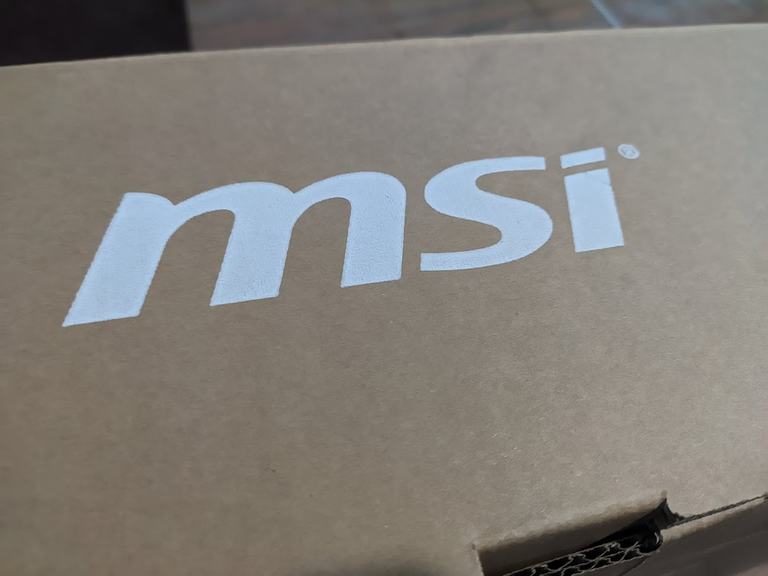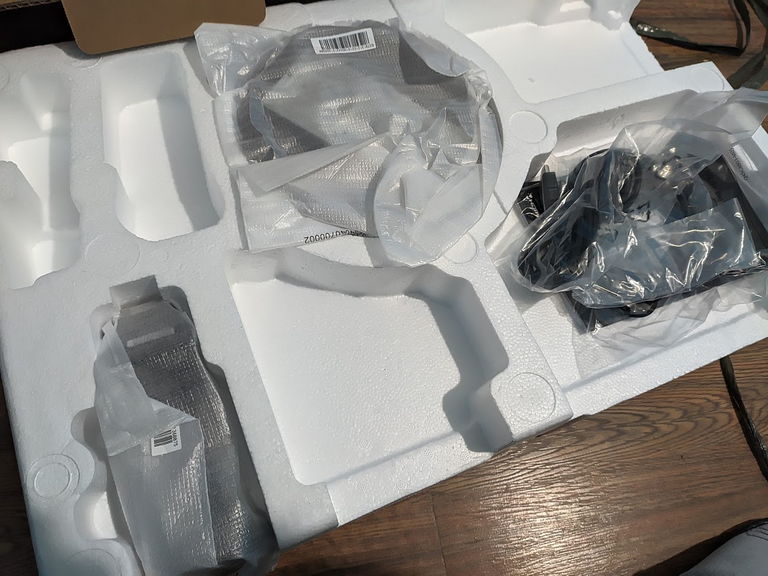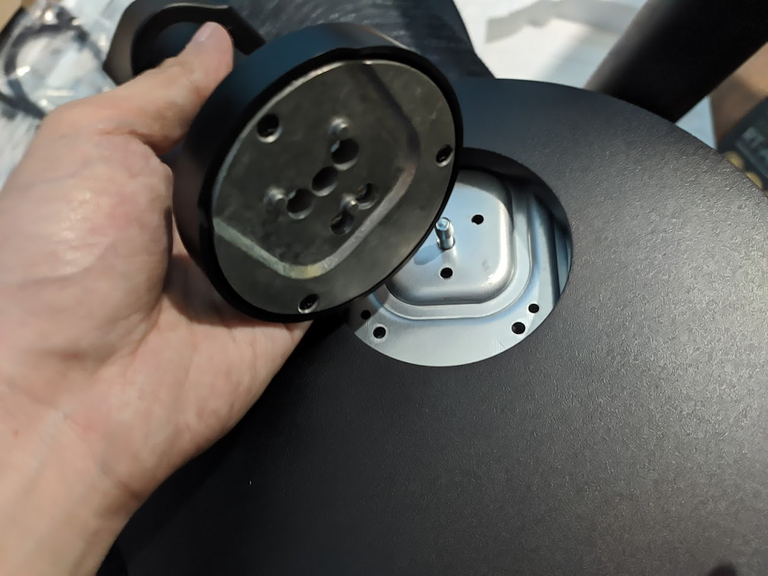 This is the monitor, I was so amused by how big the screen was because my current desktop monitor is only 23 inches. It makes me want to upgrade it but I still have to save for it. After that, we ate dinner then watched The Matrix. Then I left their place and went home. I hope you guys had a wonderful day!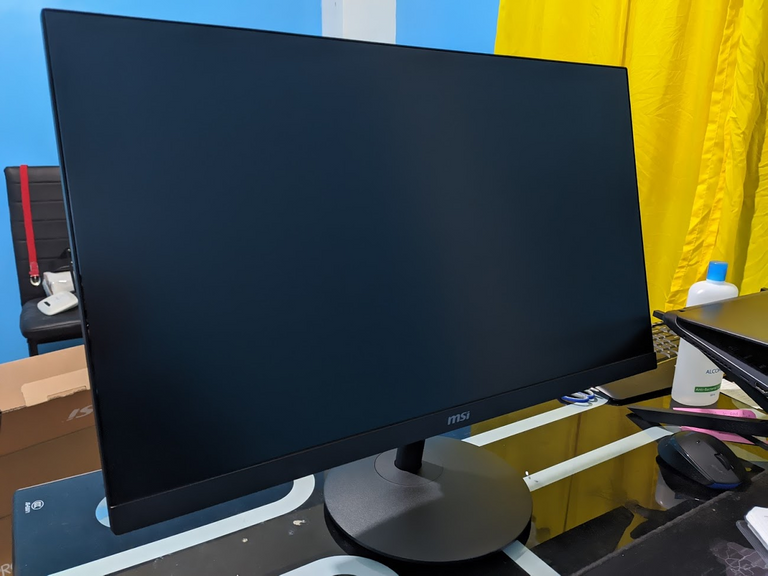 Thanks for reading and Stay safe always!
The photos used in this post are owned by me .

EARN BITCOIN CASH BY CREATING AN ACCOUNT HERE AND POSTING