Good Day Guys
Let me share with you guys about my day. When I woke up I got ready then finished writing. I left the house and had to pick up my colleague along the highway because she asked if she could carpool with me the day before. Then we went to work, timed in, and went to our department
While waiting for the doctor's instruction we were just talking. We are still overwhelmed because we had 9 patients. Then one of the doctors texted us and gave us the go signal for some patients. We donned our PPE's and fixed our equipment before going up. We went to patient 1 and it was our first time treating her again after a lot of days of deferrals due to fevers. She's an old lady and she was really cute when we were treating her, we were able to make her short sit. We were even asking questions if she still wants to go home already and she said no and she wants to stay in the hospital. I think she said that because there's no one taking care of her at home. I felt bad for her. We finished the patient and proceeded to patient 2. This patient suffered from a stroke, but she's recovering now. She was telling us her stories where she would always work overtime just to get some more pay. She worked in a call center. I think all that stress got to her and her lifestyle was unhealthy leading to her stroke. Right now, she could not move her left upper extremities and she had weakness on her right lower extremities. She really wants to go back to work, we always keep on her reminding her that she should help herself also and that the recovery rate really depends on what got hit in the brain. We made her walk using the quad cane, she had a difficult time clearing her left foot and she would walk really slow.
We went to patient 3 who's in the ICU, our patient is in a comatose state. He wouldn't react to pain or loud noise. I tried stimulating him but nothing was happening. He's on a ventilator already. We were just there to prevent him from getting contractures on his joints. Our doctor texted us and endorsed the other patients, we were surprised that there was a new patient again but at least we had a patient on hold. We went to patient 4 this patient was located in the other ICU. We had problems with her blood pressure yesterday but at least today, it was cooperative. She was able to short-sit independently. She also suffered from a stroke and she couldn't move her left upper extremities and right lower extremities. After the treatment we went to patient 5, she as for short sitting also. During the first few minutes of short sitting she could perform it independently and later on she would lose her balance so I had to support her mildly. She's another patient who suffered from a stroke but it's her right side that's weak.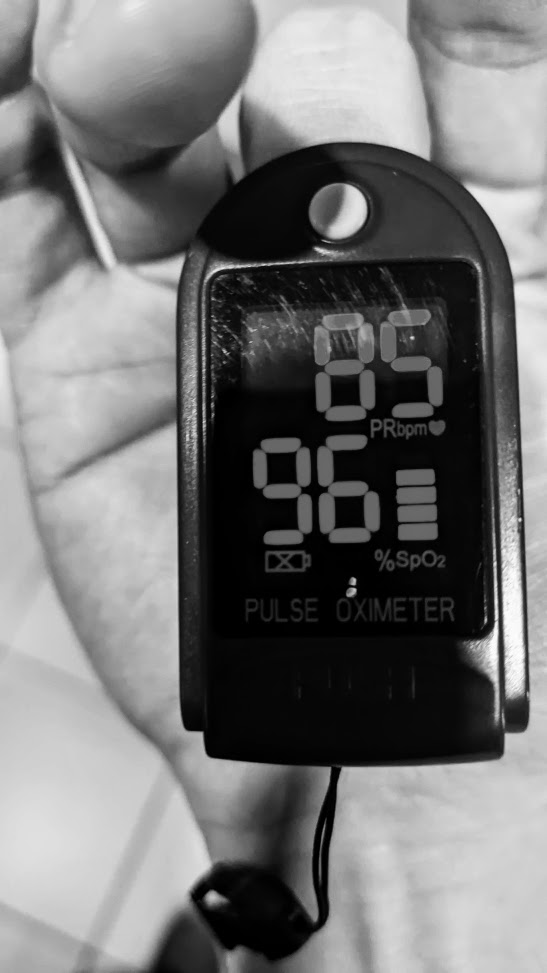 Our other patients were in a different building/ ward. So we went to them. We decided to split up with my colleague when we treated patients 6 and 7. They were actually both recoveries from severe COVID19. When I went to patient 6, his oxygen levels were low and it was going to 85% the normal oxygen level in our body should be >95%. When it would go that low I would let him rest and do some Deep breathing exercises. He's even hooked up to oxygen already. He gets tired easily. But I was able to make him stand and walk. He said he hasn't walked ever since he was in the isolation. So you could see that his muscles were atrophying already. I said to myself that I was lucky that I didn't contract severe COVID19 when I got infected last year, though I still don't know if I have any damages in my body from it. We then proceeded to patient 8, she's another stroke patient but it was a hemorrhagic stroke which means that it's a really fatal stroke but if you survive it, the recovery is faster. We tried making her short sit but the BP increased so we stopped. I really feel bad for this old lady because the watcher doesn't seem to care about her. We then went to patient 9, we tried mobilizing him up to full backrest but he was complaining about dizziness so we stopped. We were only able to do some exercises. This patient also suffered from a stroke where he couldn't move his left side.
After treatment, we went back to our department disinfected and doffed all our PPE's and ate our lunch. We were really surprised that we were able to finish treating 9 patients during the morning. But I really felt so tired after doing that. After lunch, I went to the computer and started charging and updated the charts by writing. When our doctor had free time we updated her regarding all the patients. We were really happy that there might be 3 patients who will get discharged by tomorrow.
We were just resting and we were lucky that we didn't have any new referrals. I was really thinking of it that I really don't want to suffer from a stroke. It's really a hassle to go through it just watching all our patients while doing the treatment. It finally hit 5 and we went home. It started raining hard while driving home. When I got home I disinfected, spoke with my girlfriend then ate dinner. After eating dinner I was just using my computer. Anyway, I hope that you guys will keep safe and healthy always!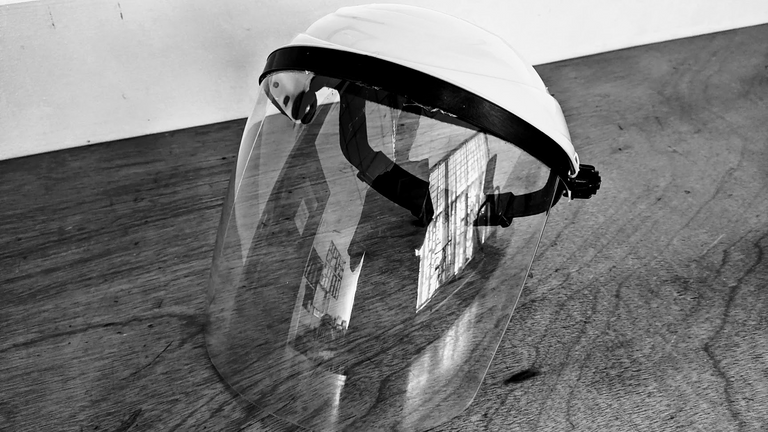 Thanks for reading and Stay safe always!
The photos used in this post are owned by me .

EARN BITCOIN CASH BY CREATING AN ACCOUNT HERE AND POSTING