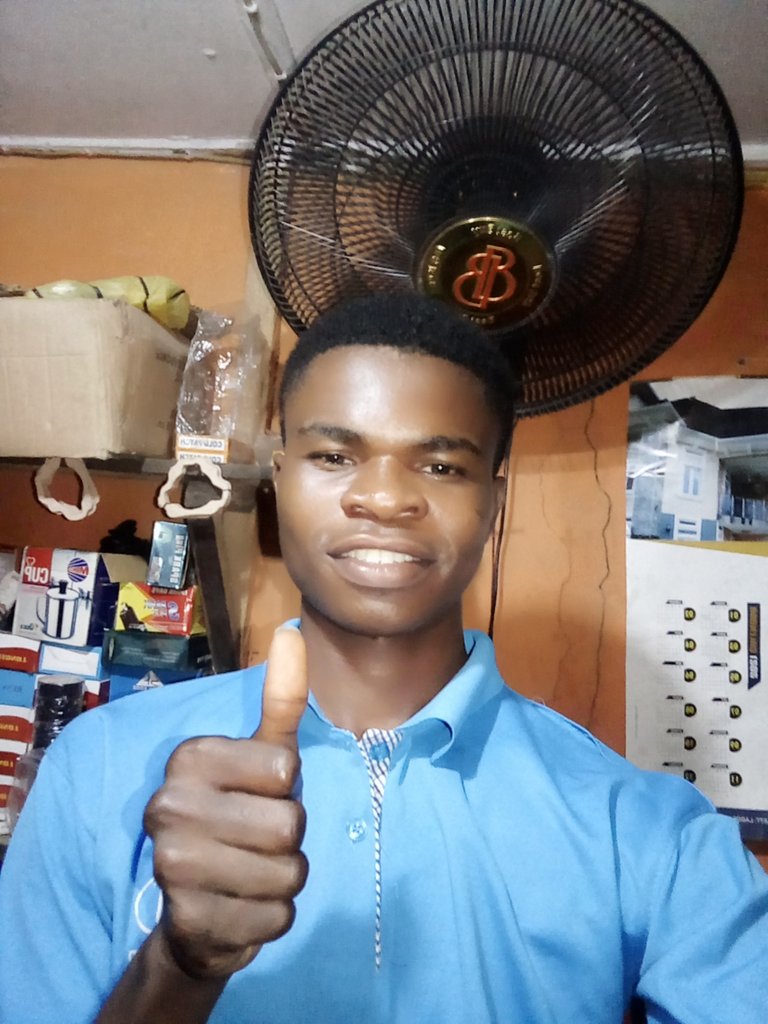 Original photo of @rickardoh taken with Infinix X606D
Hello my fellow Hivers, what was your day like ? Course I had a very busy day at work today but I was able to apply the new techniques of drawing on my piece of art work ; I would have loved to share it with you but I don't like showing out my incomplete work I did prefer you seeing it complete and dusted 😅😂🤣 but don't worry one day you will get to see some of my art works.
Wow! I had a special visitor today, he is actually a visitor but known by all, he goes by the name @rollinshive, yeah! He's one of us here.
Although I didn't have it in mind that I was still going to have anyone come at that time, though it was fun having him around, we both chatted, joked and laughed together, he told me about the challenges he was going through on the new released game called Rabona and how a guy was frustrated due to being beaten despite having very good players, he had never won a match for once even teams that does not have developed players like his still takes his team down, I think for him that would have been really frustrating 😔 I'm really sorry for him, after investing so much on his players he still loses to his fellow opponents.
so now you can see that today was quite different from the past few days in term of activity now what was your day like?
It's still your very own @rickardoh on #iamalivechallenge of @flaxz with @dowie, @chocolatescorpi, @tobywalter, @femcy-willy
Thanks for going through my blog for support : comment, upvote and reblog.