My routine in the morning every 6:30 a.m. is to look at my plants, clean and water them. I use 2 buckets and 6 empty 1.5 bottles of soda to water the plant. After that, I have to refill again to cool the water, because the water temperature here is so hot now that it seems like boiling water in a thermos! You do not need a water heater if you want to take a bath!
---
GOOD MORNING MONDAY!!!
It never crossed to my mind that this would happen to me! Changing car tires! And I have no idea and experience of it! Now I realize that the job of car mechanics was really hard, especially when the weather is hot! I have no experience or idea in tire replacement and how heavy or difficult it is to do!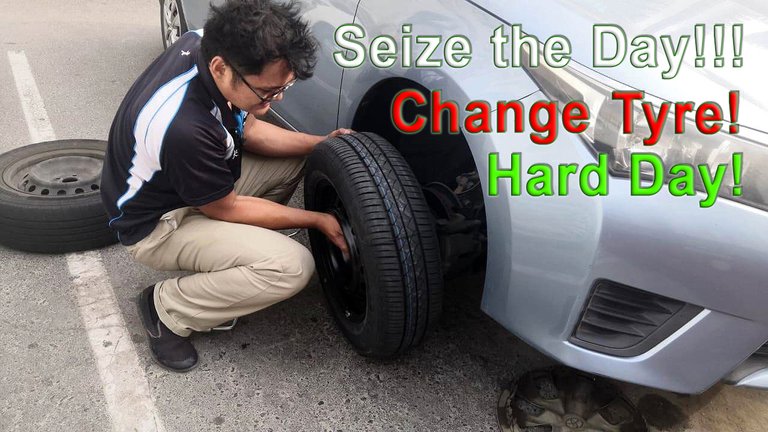 The tire is really heavy and it is very difficult to loosen its screws? To make matters worse, because we also ran for about 10 minutes before we saw that the tire was flat? And its screws are too hot to remove and its too tight! I am sure that if my wife is alone, she will not be able to change it alone even with a man with a weak body. Because it requires force and strength!
FULL FORCE!!!
It was good and I watched some movies on how they change tires so I had an idea how to do it. We have a jack but I was expecting a different type of jack. The jack that we have is the manual jack that is rotated and not the pumping jack that is easy to use.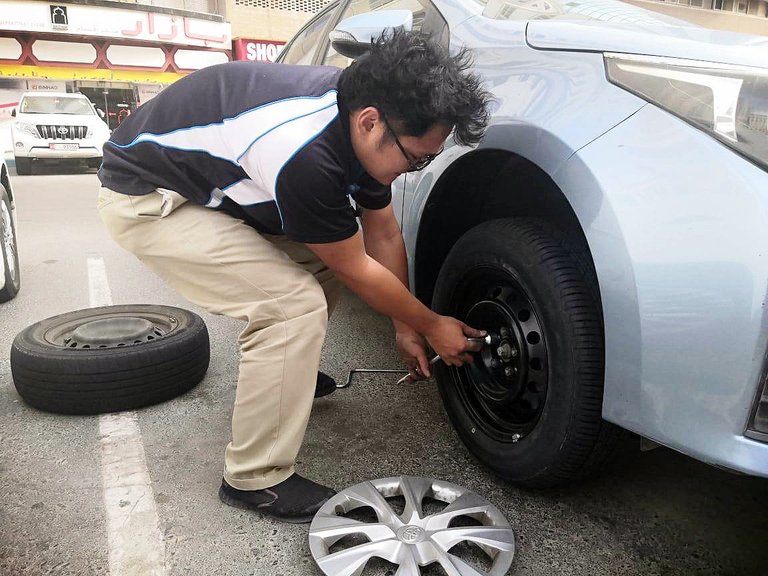 The wheel wrench with an extension bar that I use was not the cross-shaped thing, that is why it is really hard to use and it was thin! Maybe it would be better for me to share the things you should remember to have inside your car; so that if what happens to me happens to you, you will be ready.
The Tyre Changing Equipment must always in your CAR
Spare Tyre
Tyre Repair Kit
Wheel Wrench
Locking Wheel-nut Adapter
Jack
and the Vehicle's handbook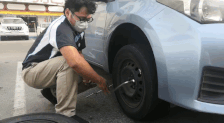 Useful things to Consider
A wheel Chock or a piece of wood, to stop your car rolling while changing tires.
A tire pressure gauge to check how much air your tire needed.
A Reflective jacket if it happened in the evening.
A towel, cushion, or a carton to kneel on.
Gloves
First Aid Kit, in case you hurt yourself for changing the tire.
Torche Led Light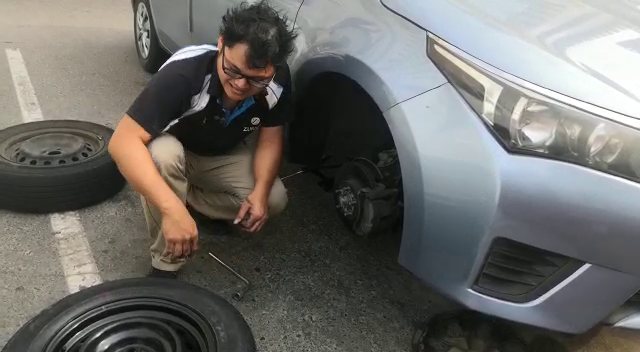 If you've bought a second-hand car, you must check all the tools provided by the seller or manufacturer, including the tire changing equipment, and do not assume that they include it to the car. But of course, expect that there is no spare tire at the second-hand car. Deal with them for the extra tires.

ADVERTISEMENT:
Come and join me here in Coin Farm! A legit trusted and passive income! It was the same as
https://prospectors.io?waxref=tttau.wam
of EOS! You can compare to the strategy of HIVE and STEEMIT or other cryptos social media, also the Cointiply. Observe for yourself...
Coin Farm

Cointiply


---

Supporting People Who Help
Make The World A Better Place
---