Hello and welcome to all the readers.
A very interesting day in the crypto world. If i compare the market with the game of snakes and ladders. Lots of sliding down the snakes, compared to climbing ladders.
Bitcoin is down by approximately 5000$.
Hive and Leo also had their share of slides today
This has awaken my FOMO. Should i buy now or not.
If it goes up again then i may miss this opportunity
Should i wait for the price to go down further.
I am sure, everyone is having some sort of dilemma, looking to take advantage of price fluctuations.
I am going to take advantage of altcoins price, then stressing on bitcoin.
What are your thoughts?
Do share your views in the comments below.
---
The scavenger hunt has got some revival today, as new occupants have joined this week.
Lukethelistbuilder needs Traffic exchanges support. I am sure more will come and join us.
Ok, lets start the hunt:
Today at listopia, northern pass, we have 3 occupants
cupoftraffic, taxicabhits and bootscootintraffic
I started my hunt at cupoftraffic, surfed 48 pages and found luke.[1]
My next stop was taxicabhits, surfed 48 pages and found luke.[2]
Next i went to bootscootintraffic, surfed 44 pages and found luke. [3]
I did not finish the scavenger hunt. Score for today is 3/5
Evidence:
Cupoftraffic


Taxicabhits


Bootscootintraffic

Collected few CTP badges too.
---
📌Read my Hive Journey - https://peakd.com/hive-167922/@imfarhad/my-hive-journey-so-far
---
thank you for reading my post.
see you tomorrow
Farhad Kias
[imfarhad]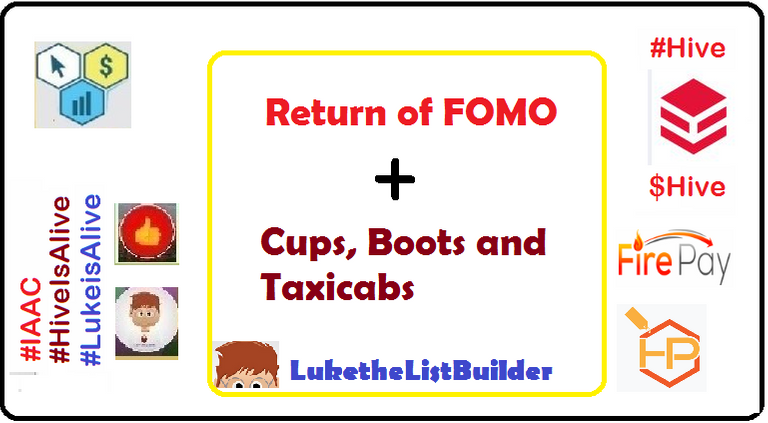 ---
🏂 Are you participating in Alive Engagement Contest?
On Alive Engagement Contest, they are giving out daily prizes of 200 Hive Power delegations for 4 weeks, and that is done every day, which means a total of 5600 Hive Power delegations for 4 weeks each month. Anyone with Hive account can participate.
for more details click the link 👇
📌https://peakd.com/hive-155221/@iamalivechalleng/this-is-the-daily-prize-drawin-vkvnjcpdvkogsltsmwsis8nncvkljrsu
---