IAAC #11 Greetings from some corner of the planet 👨‍🚀 - Eng//Spa

Englsih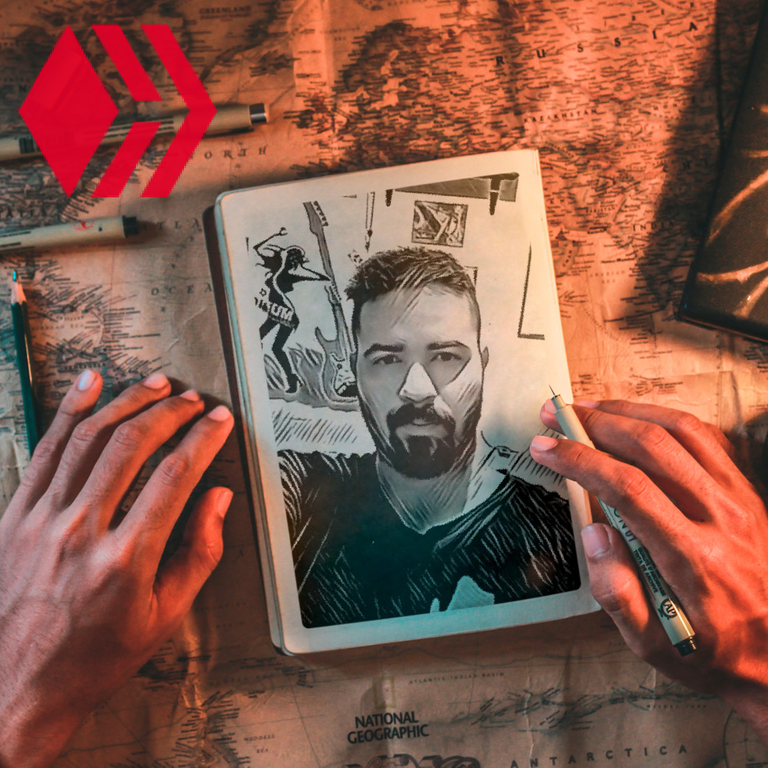 When I write these words, phrases and sentences, it is 12:51 AM on 01/16/2021. It has been a long time since I published anything in this challenge that several people may not have done again. I want to come today to greet this community and also all the people who are taking the task of reading me.
It has been 16 days since last year ended and we are still at a point similar to the end of the year. I remember on December 31 being with part of my family together, toasting and eating until late at night, celebrating, or rather, wishing for the arrival of a different year. I am afraid that this year is beginning it seemed to the previous days. Bad news in the press, staff cuts in companies, some others from the United States are declared in bankruptcy, many families around the world suffering the consequence of a pandemic, again in quarantine, for my part, what I miss most about this quarantine is being able to see my grandmother on my father's side, since with her I grew up since I was little, and very Surely every Christmas and New Year we spent it together, but this pandemic has made it difficult to travel from one city to another and the only thing that remains is the technology to talk and see each other on a video call, how much do we need those hugs and live and direct interaction.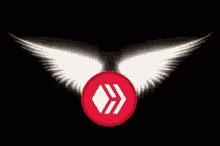 source
I review the statistics of yesterday in my country Colombia, I understand that around 377 families at this moment are crying for their loved ones, I know how to describe that feeling, it is 1:28 am already. I guess this topic takes a bit of sleep from me, and I like to express it on the blog.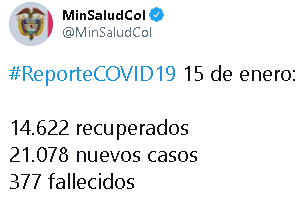 https://twitter.com/MinSaludCol/status/1350204854342451205
The initial reason why I started writing these words at this time was because I wanted to share with you all the purchase of a new material good, I speak of a mouse to continue writing blogs. The previous mouse, as often happens in families, became the possession of my younger sister (new on hive), what a curious habit, I suppose that with some things it is the law of life In any case, it would become someone else's, a cousin or any other relative or acquaintance, so it is not unfair either. The reason why this new mouse was important is because I bought it with some money produced by publishing here on #hive platform, I listen to some music right now spotify - song: channel 43 - radio edit . So despite not being a brutal achievement like acquiring a house or a car, for me it is an important achievement and I feel comfortable.
I share some images: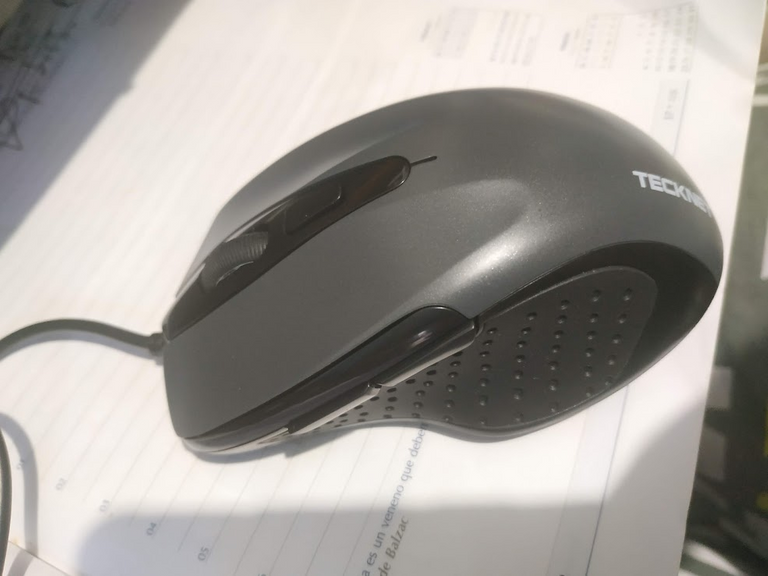 Quite comfortable to the touch, it fits perfectly and has 6 buttons, semi-gamer but with good value for money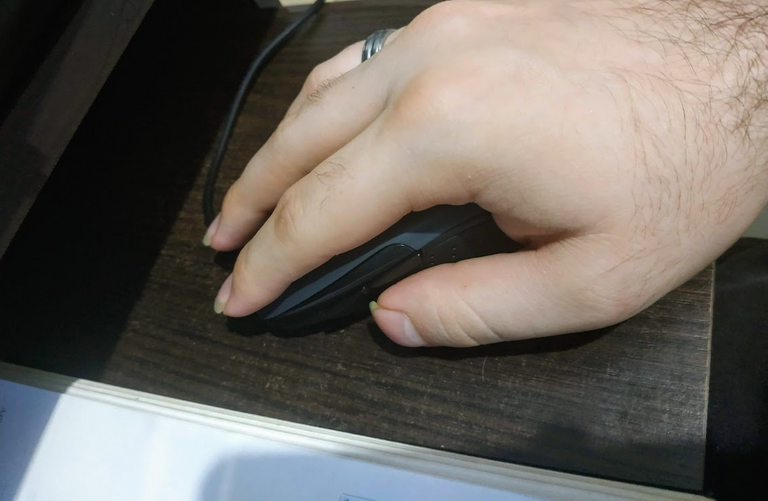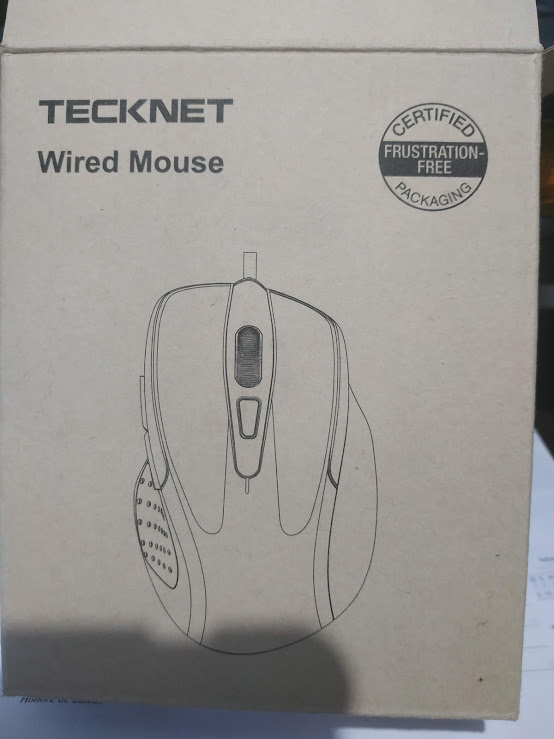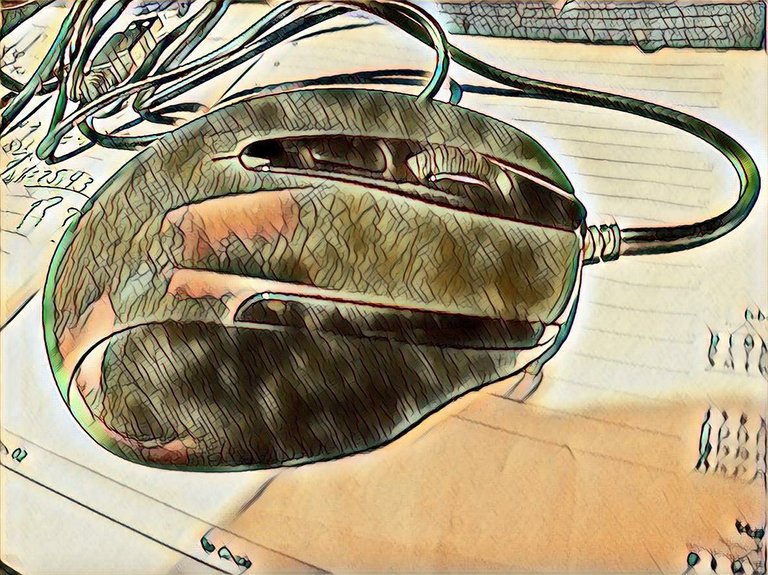 To end and close this post, I want to comment on two things
The first is that I have been learning certain trading concepts and that the ichimoku indicators show that in a few hours it would be more prudent to exchange my HBD for Hive, as a small retracement is expected in the price correction.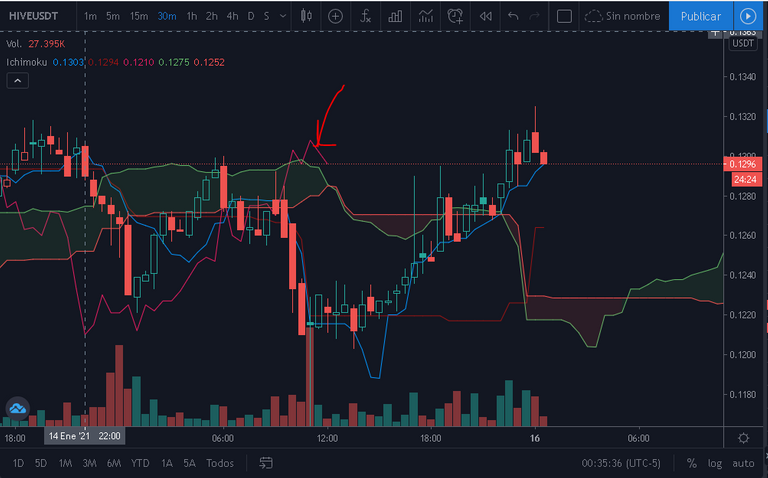 And the second is that I am using the @ecency platform and I share it because I am convinced that when someone is doing things well they deserve to be recognized.
If suddenly someone has not experienced using the platform to give it a try. I am sure that every day they will be actively improving.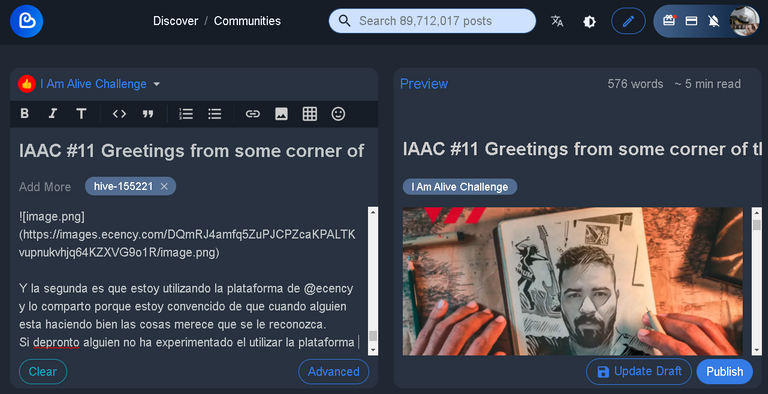 A plus of the platform is evidenced in the following image.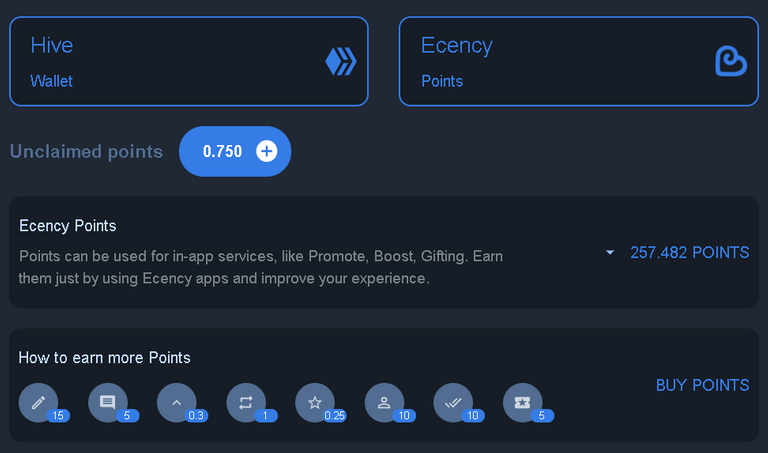 Español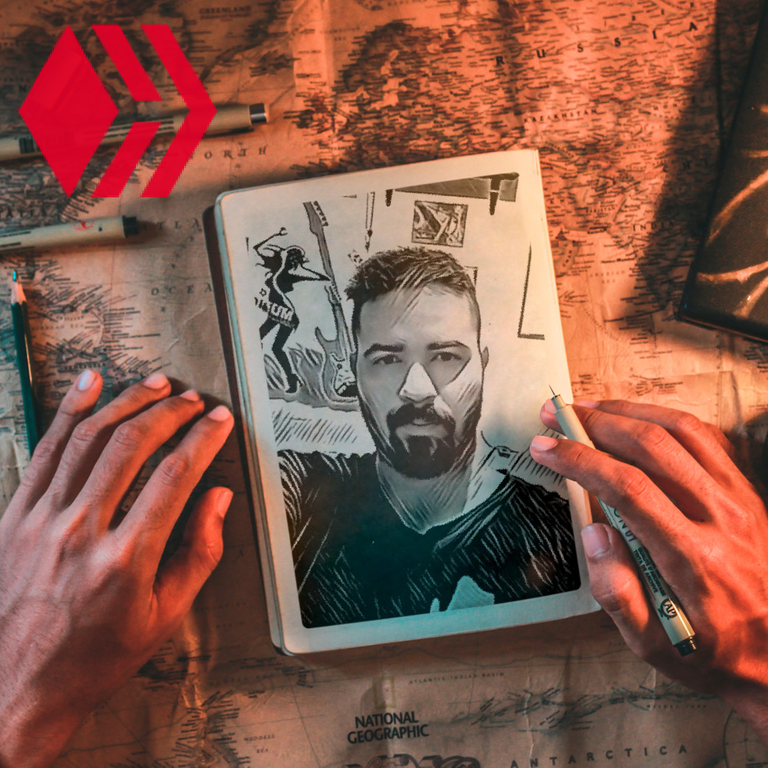 Cuando escribo estas palabras, frases y oraciones, son las 0:51 de la mañana del 16/01/2021. Hace un buen rato que no publicaba nada en este challenge que varias personas tal vez no han vuelto a llevar a cabo. Quiero el día de hoy, pasar a saludar a esta comunidad y también a todas las personas que se están tomando la tarea de leerme.
Han pasado ya 16 días desde que el año pasado terminó y aun estamos en un punto parecido al del final de año. Recuerdo el 31 de diciembre estar con parte de mi familia reunidos, brindando y comiendo hasta altas horas de la noche, celebrando, o mas bien de, deseando la llegada de un año diferente. Me temo que este año esta comenzando pareció a los días anteriores. Malas noticias en la prensa, recortes de personal en las empresas, algunas otras de estados unidos se declaran en banca rota, muchas familias alrededor del mundo sufriendo la consecuencia de una pandemia, nuevamente en cuarentena, por mi parte lo que mas extraño de esta cuarentena es poder ver a mi abuela por parte de papá, ya que con ella me crie desde pequeño, y muy seguramente cada navidad y año nuevo la pasábamos juntos, pero esta pandemia ha dificultado el desplazamiento de una ciudad a otra y lo único que queda es la tecnología para hablar y vernos en videollamada, cuanta falta hacen esos abrazos y la interacción en vivo y en directo.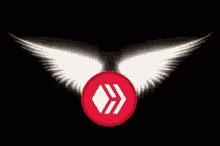 source
Reviso las estadísticas del día de ayer en mi país Colombia, entiendo que alrededor de 377 familias en este instante están llorando a sus seres queridos, so sé como describir ese sentimiento, son las 1:28 am ya. supongo que este tema me quita un poco el sueño, y me gusta expresarlo en el blog.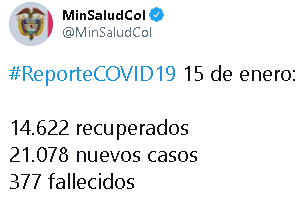 https://twitter.com/MinSaludCol/status/1350204854342451205
La razón inicial por la cual comencé a escribir estas palabras en este momento fue porque quería compartir con todos ustedes la compra de un nuevo bien material, hablo de un mouse para seguir escribiendo blogs. El anterior mouse, como suele suceder en las familias, pasó a ser posesión de mi hermana menor, que costumbre curiosa, supongo que con algunas cosas es ley de la vida, de todas maneras, pasaría a ser de otra persona, un primo o cualquier otro familiar o conocido, así que tampoco es injusto. La razón por la cual este nuevo mouse era importante es porque lo compre con algo de dinero producido publicando en la plataforma #hive, escucho algo de música en este instante spotify - song: channel 43 - radio edit . Así que a pesar de no ser un logro brutal como adquirir una casa o un auto, para mi es un logro importante y me siento a gusto.
Les comparto algunas imagenes: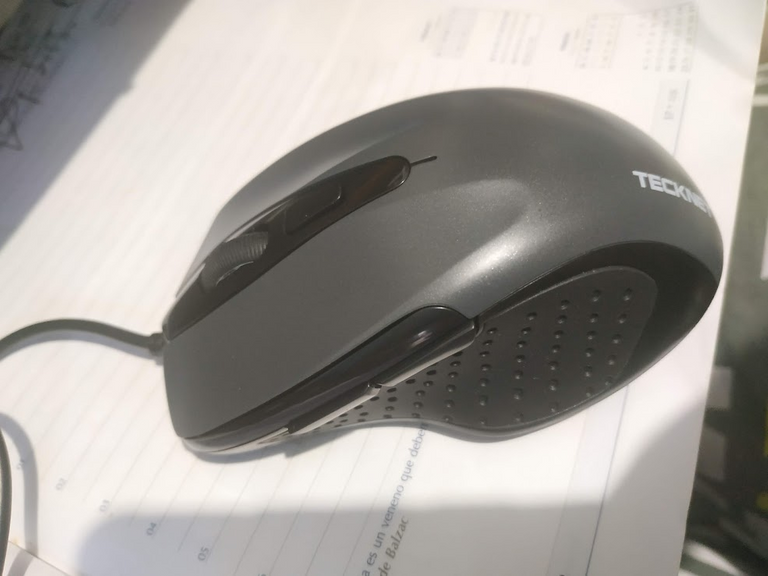 Bastante cómodo al tacto, ajusta perfecto y tiene 6 botones, semi-gamer pero con buena relación calidad - precio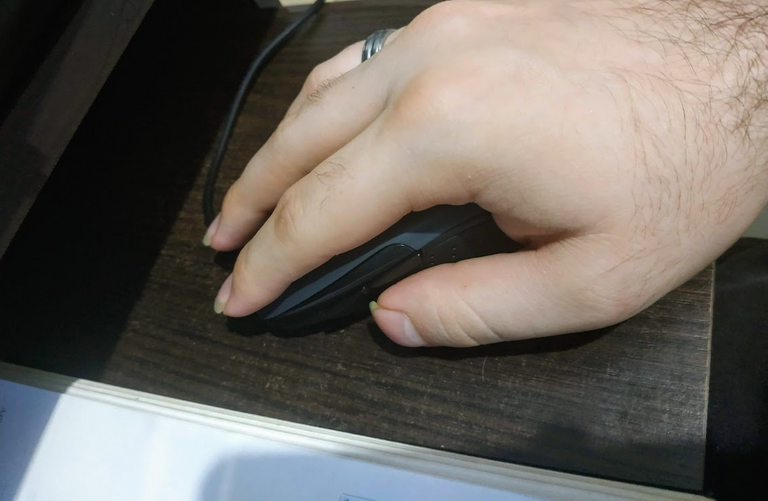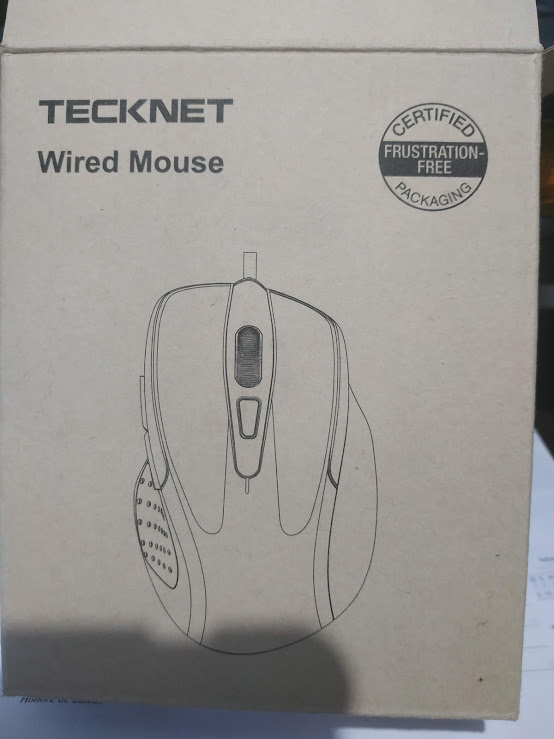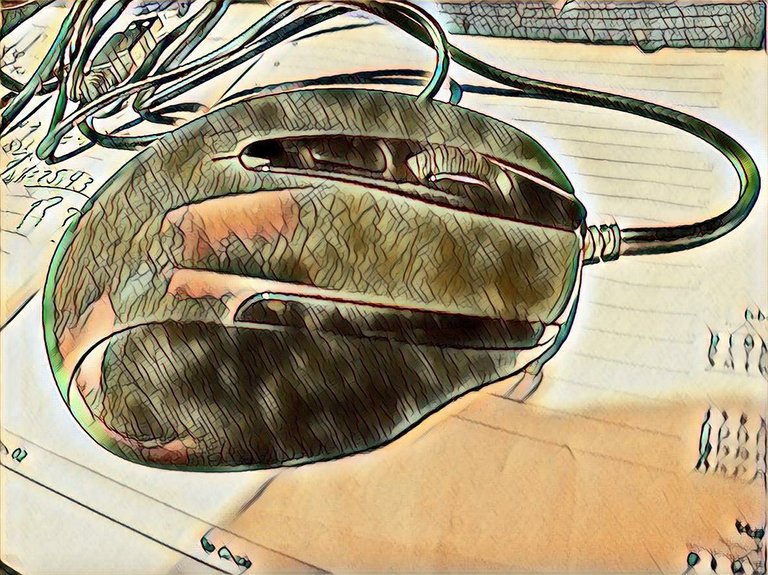 Para finalizar y cerrar este post, quiero comentar dos cosas
La primera es que he estado aprendiendo ciertos conceptos de trading y que los indicadores ichimoku muestran que en algunas horas seria mas prudente cambiar mi HBD por Hive, ya que se espera un retroceso pequeño en la corrección del precio.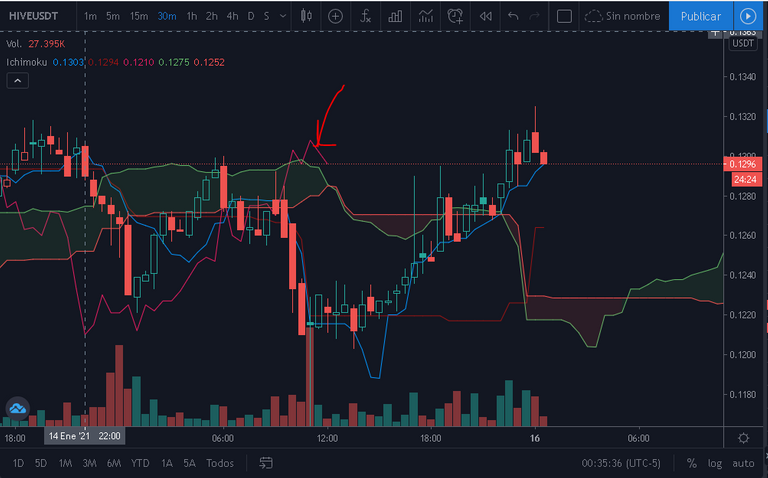 Y la segunda es que estoy utilizando la plataforma de @ecency y lo comparto porque estoy convencido de que cuando alguien esta haciendo bien las cosas merece que se le reconozca.
Si de pronto alguien no ha experimentado el utilizar la plataforma para que le de una oportunidad. Estoy seguro que cada día estarán mejorando activamente.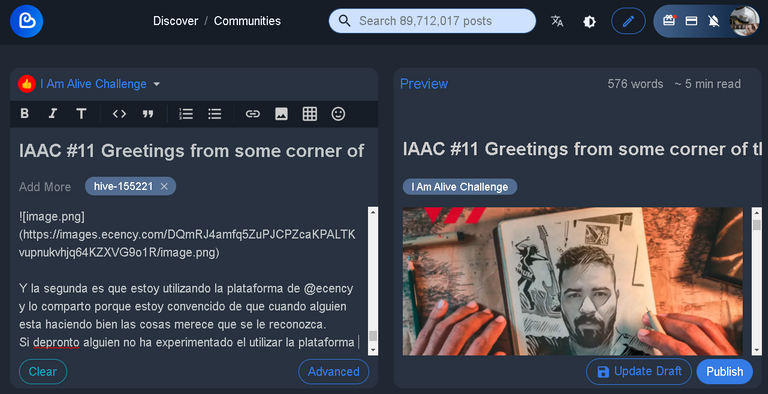 Un plus de la plataforma se evidencia en la siguiente imagen (español: Los puntos se pueden utilizar para servicios en la aplicación, como Promocionar, Impulsar, Regalar. Gánelos con solo usar las aplicaciones Ecency y mejore su experiencia.)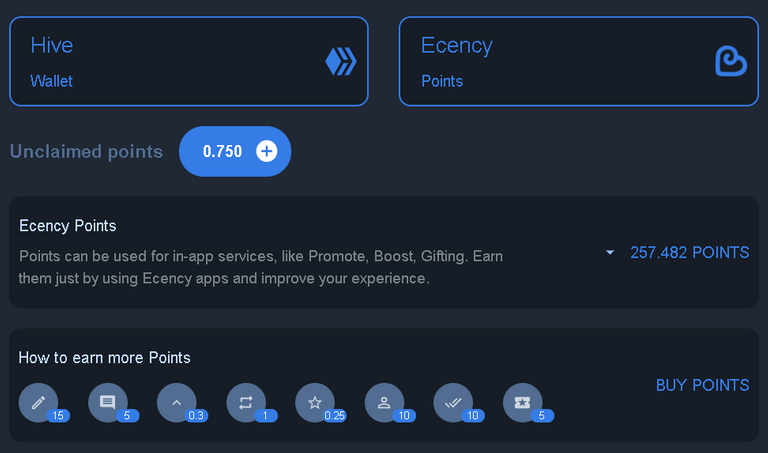 #iamalivechallenge #ocd #ocdb #curie #posh #blocktrades #neoxian #cervantes #appreciator
---
---