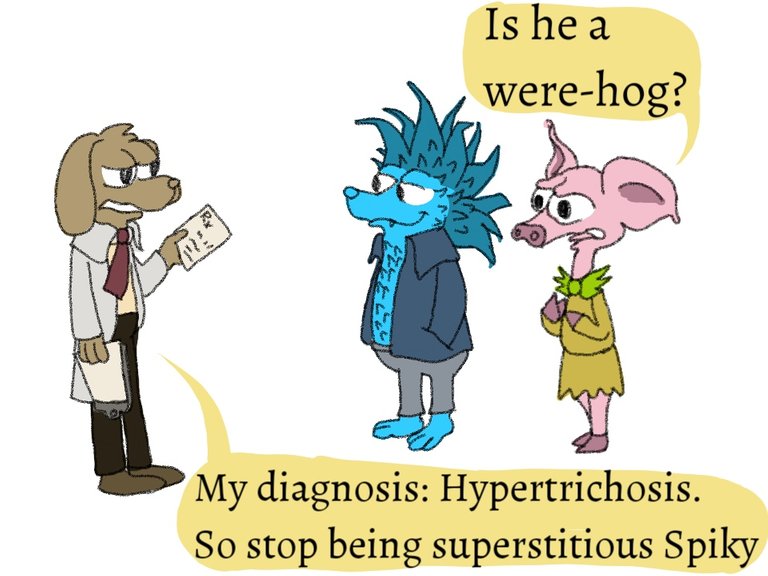 The Phantom Were-hog
Hello Pinky and Spiky fans,
This is my participation in the Pinky and Spiky Drawing Contest by @organduo and @laputis. This week the theme is about the werehedgehog
My comics shows Pinky and Spiky at the lab and met with Doctor Winkle. Spiky had a sudden overgrowth of spikes which is quite alarming. Doctor Winkle had some tests done and ready with his diagnosis.
Thank you for stopping by hope you like my comics.
Kia