This is a pecan tree that is over 100 years old. How do I know this? Because this is a neighborhood that my husband and I were looking to purchase a house in about 32 years ago! We were told at the time that these trees were around 100 years old. Our home is about a 10 to 12 minute walk from this old pecan tree.
---
Well, on a walk about a week ago, I reminded my husband about these old pecan trees we had seen near these homes when they were for sale. It looks like the homeowners have taken really good care of them. This one looks very healthy for being over 100 years old. My husband did find some evidence that the tree is still making pecans. He found some old pecans from last fall underneath it.
---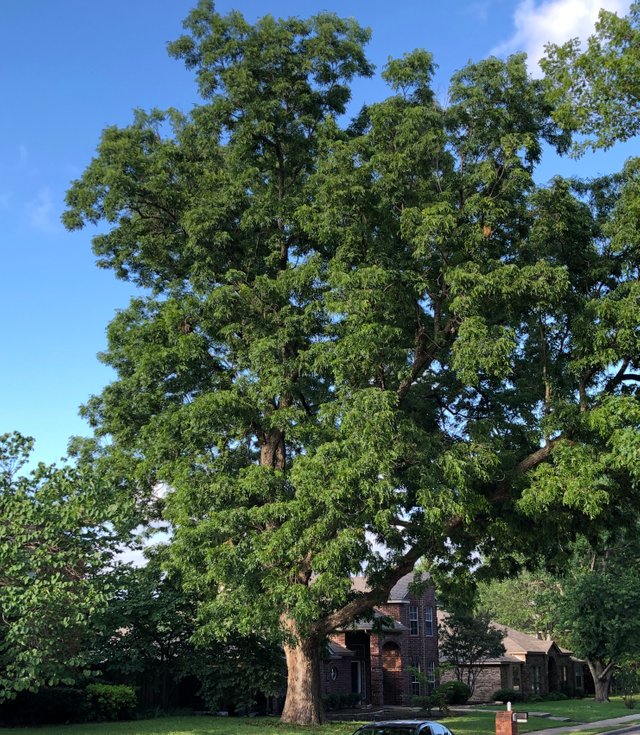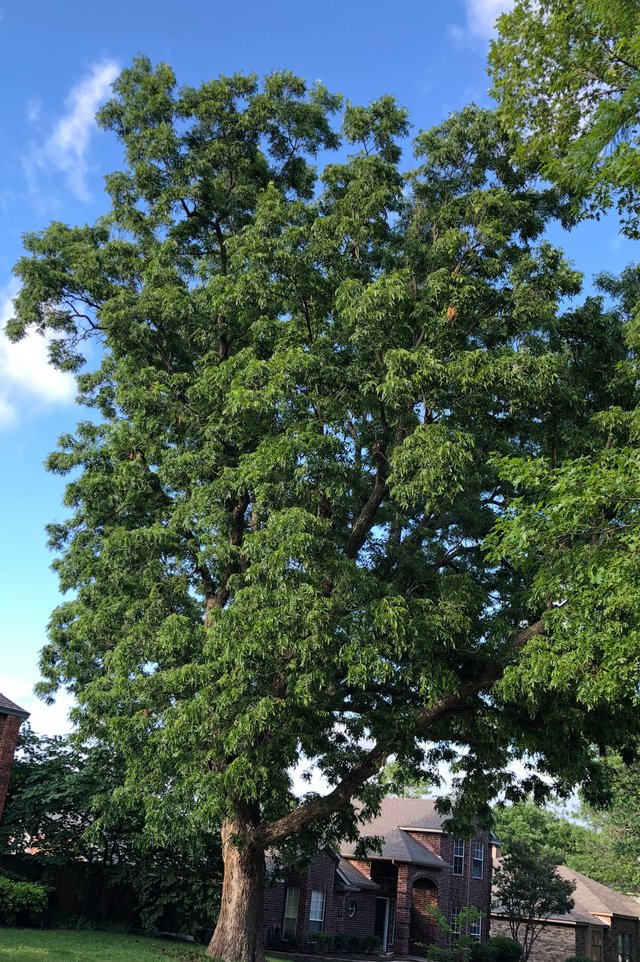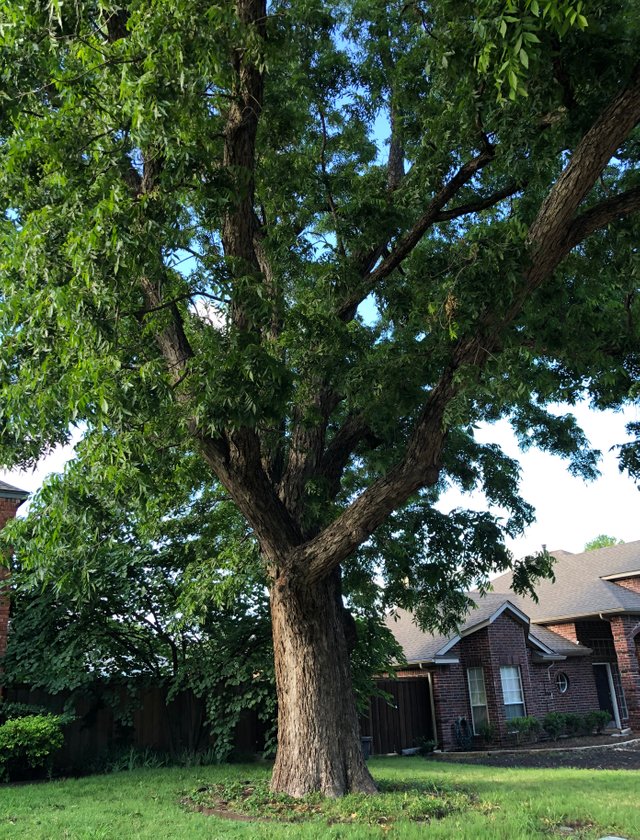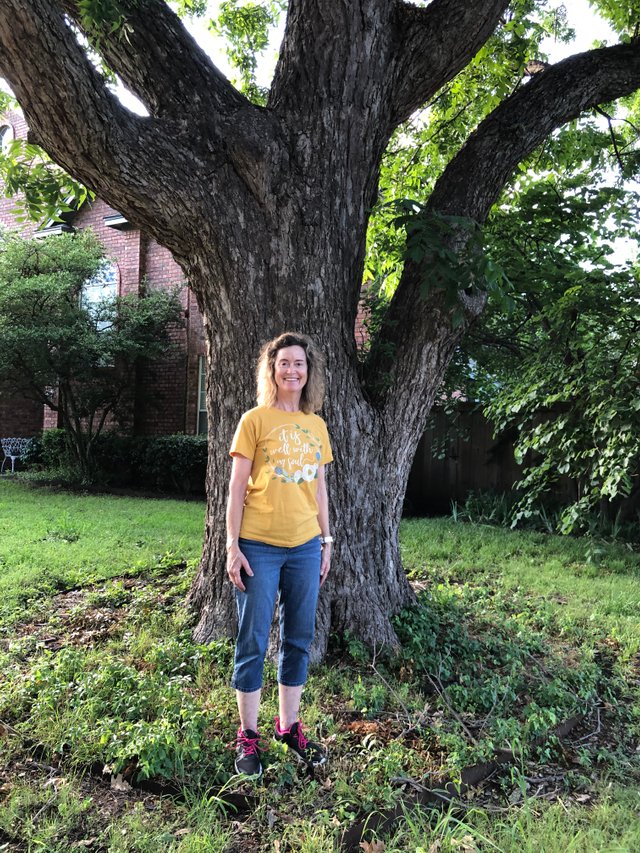 ---
Isn't this an impressive tree to be in a neighborhood?
---
For the last part of this post I am going to feature a wildflower called Mexican Hat,that is growing in a big open field on our walk that same day. It's in a green space located across the street from the elementary school that my children attended. About every four years a garden group comes in reseeds this area with wildflowers. I helped do it 2 years ago. There are 3 different kinds of wildflowers blooming in the field, but I just wanted to feature this one particular flower in this post.
---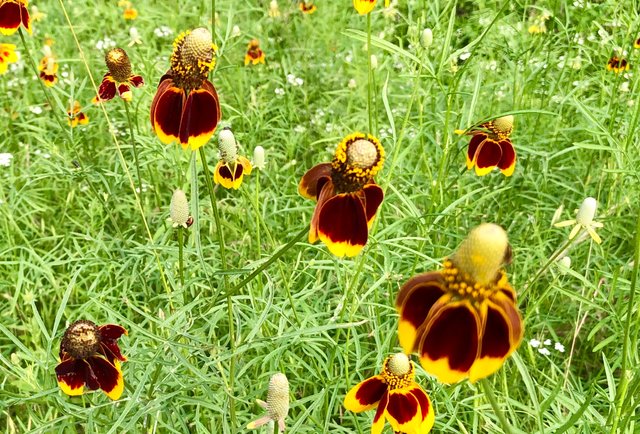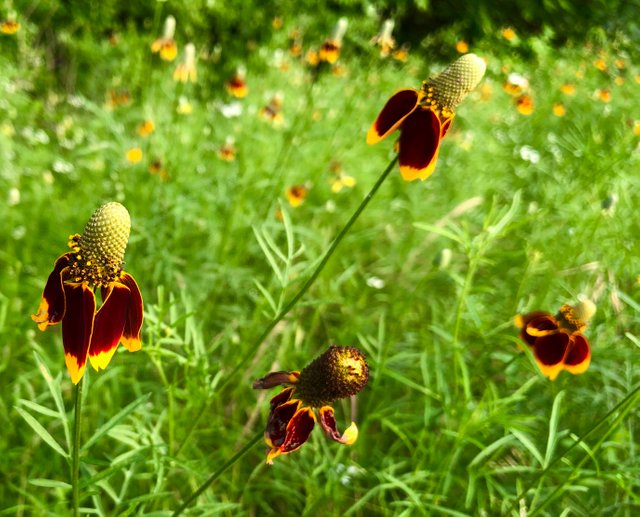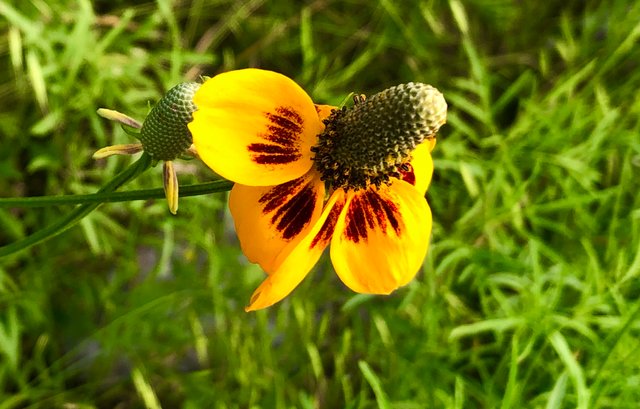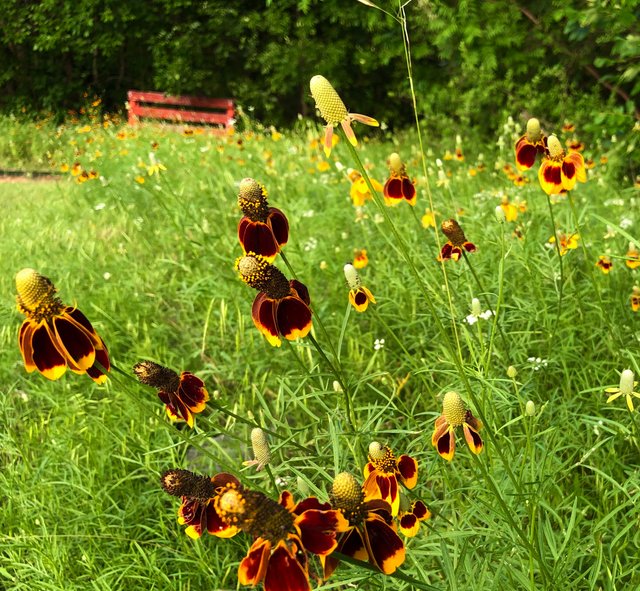 ---
Mexican hat Ratibida colum-naris — This flower blooms May to July and later with favorable weather. It is common throughout most of Texas. It is named for its resemblance to the traditional high-crowned, broad-brimmed Mexican sombrero, according to the information I looked up about this flower.
---
Have a Blessed Day!
---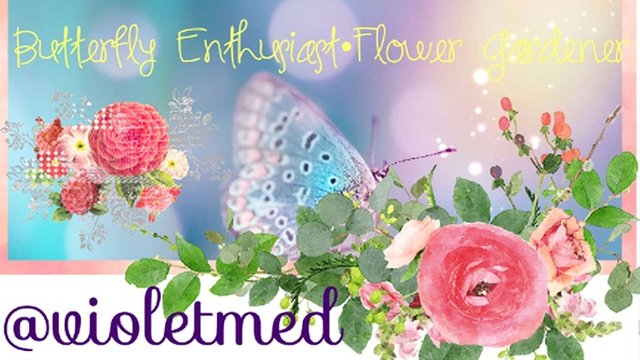 ---
June 2, 2020
All original photos by @violetmed
Margie Pendergraft