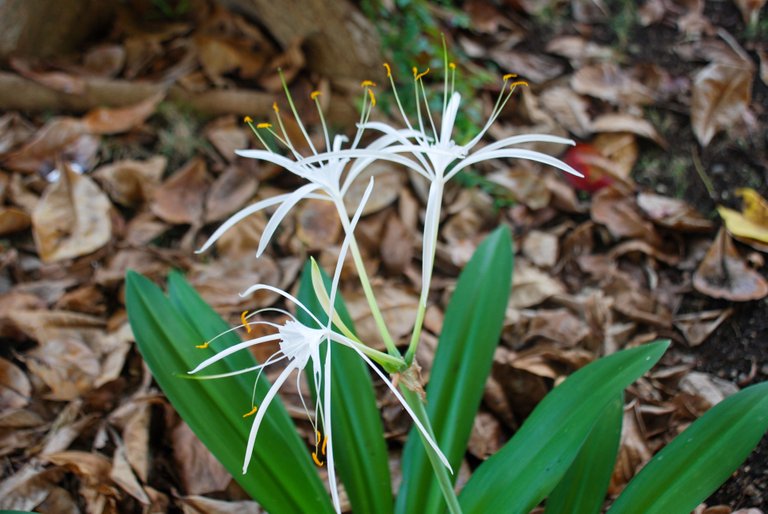 When my wife (@discoveringarni) and I moved to the house a year ago, we noticed this tiny plant which was growing in the middle of what was supposed to be the grass.
We didn't know what it was and instead of pulling it out, we decided to leave it and see what it grows into.
After several months, it grew bigger but there was nothing but long, glossy, dark green, thick leaves though. Then we noticed another one starting to grow right next to it.
We made sure to not damage the plant with the rake every time we picked the dead leaves of the Talisay Tree and we kind of forgot about it. We thought that's all it was, just a plant and that it would never bear flowers.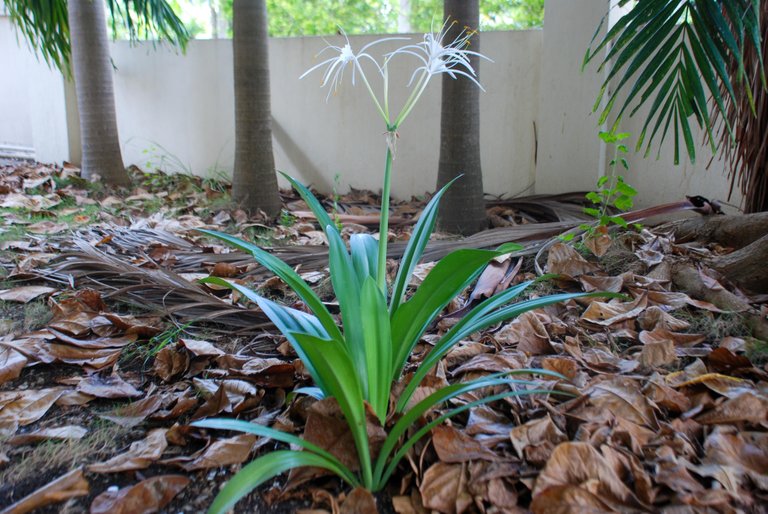 We didn't even notice the stem growing until a couple of days ago when our daughter, while looking outside, said "Mama, look at the flower!"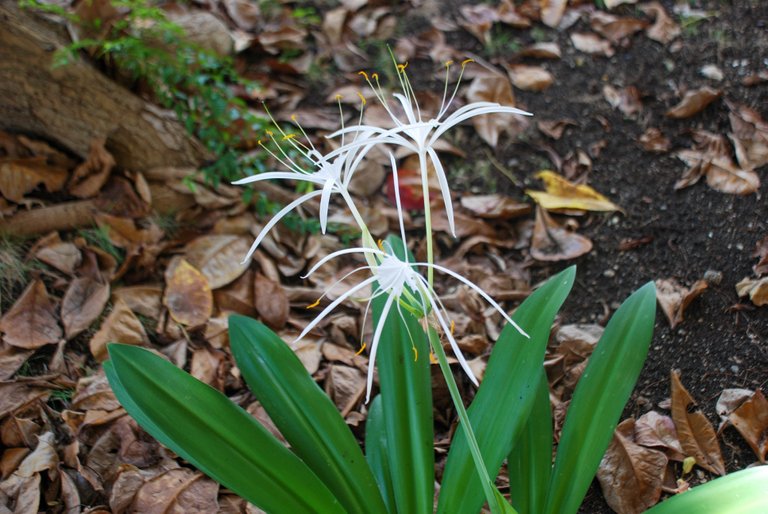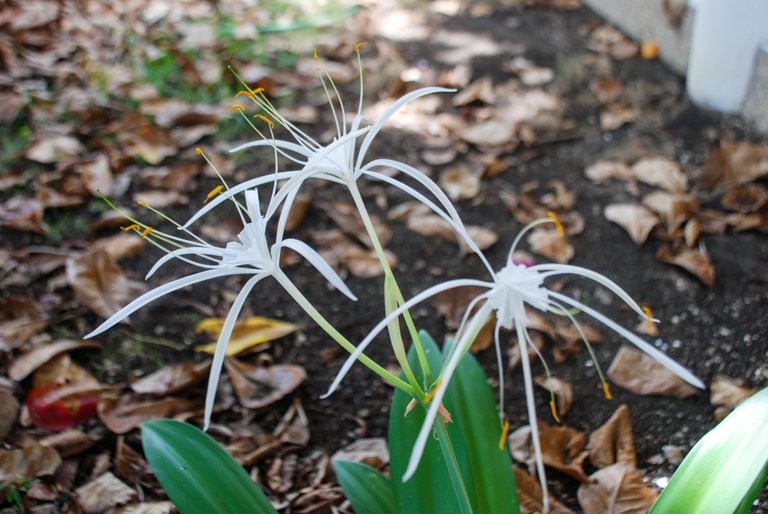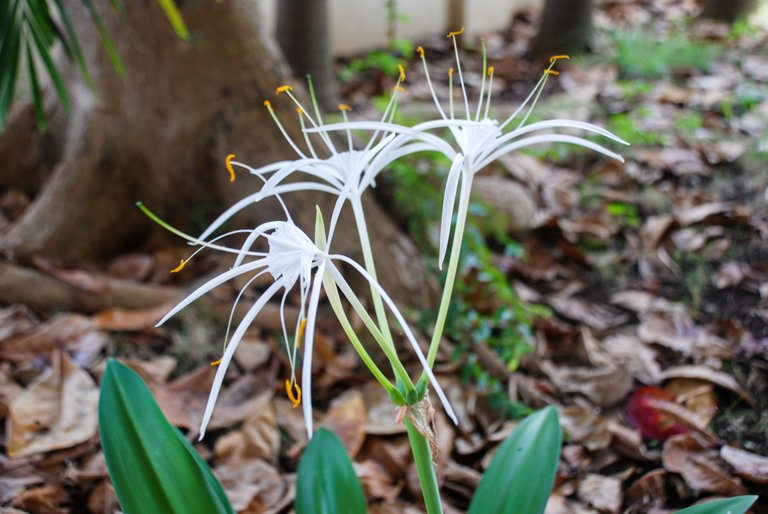 There they were, those beautiful white flowers with a very strong and nice fragance. If there was ever some flowers to bloom, we were expecting that it would be from the original plant would but it turns out we were wrong.
A bit a research on the internet and I figured out that it is a Spider Lily (Hymenocallis littoralis) called Bakong in the local language.
It grows from a bulb and what I don't know though is how it got into the middle of the grass in front of our main door. Maybe the previous tenants!? Who knows!
This plant is native of tropical America but it is however used in the Philippines as ornamental hedge.
In all cases, we are enjoying the sight of it and the smell now. It was good that we didn't pull it out and we're not going to do so now that we know what it is.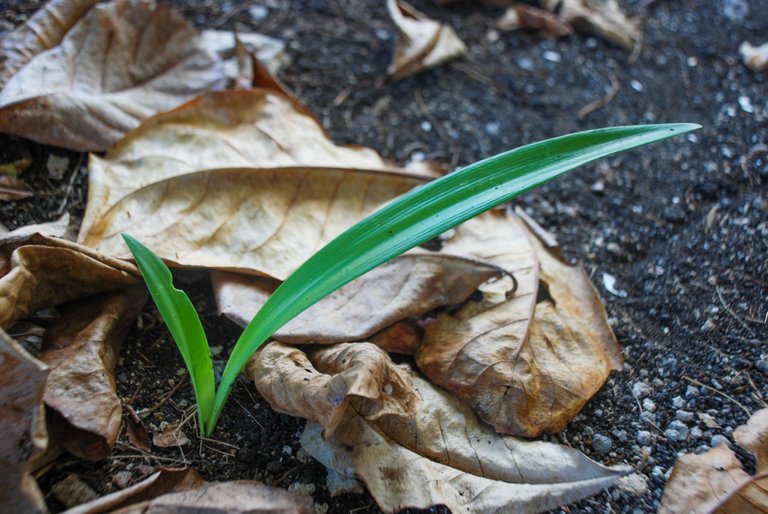 It even started spreading again as we have a small one on its way. If we stay long enough in this house, we may end up with a big Spider Lily bush 🙂
More information here