ONCE A NOVICE : I NOW CONSIDER MYSELF TO BE PROFICIENT
Improving from the point of being an amateur to being a professional in a particular field or another isn't something that comes by chance or magic, but it's the product of relentless efforts in commitment and a willingness to learn and improve in such an aspect. I, for one, have had several occasions where I was once an amateur in something, but along the way, after putting some things in place, I can say without a doubt that I'm not good.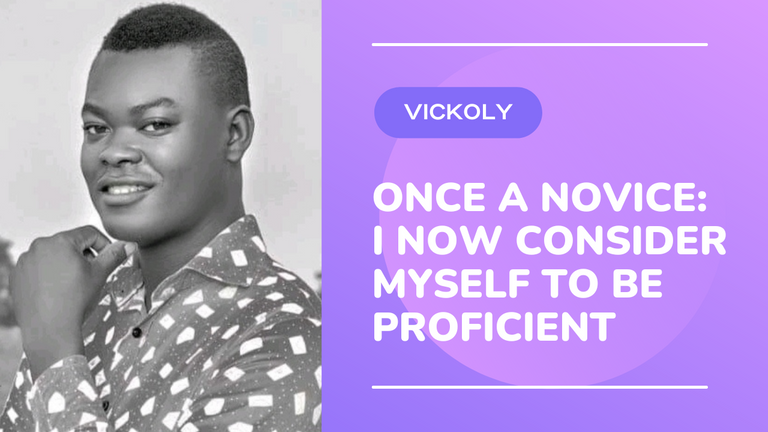 Being an amateur or a novice in something isn't bad, except when we refuse to improve from that status to the next level. No one brought a skill or complete talent from heaven; be it talent or skills, the place of proper brooding and continuous effort to improve can't be overemphasized, so basically for everything we also started as a novice before progressing to amateur, then regular, professional, and much more, even to the point where we'll be regarded as excellent in such.

In today's article, I'll be writing about some aspects of my life in an aspect where I was once an amateur, the steps I took to improve, where I consider myself to be presently, and what it takes to attain the new heights. Without further ado, below are the details.

𝕭𝖑𝖔𝖌𝖌𝖎𝖓𝖌/𝕮𝖔𝖓𝖙𝖊𝖓𝖙 𝖂𝖗𝖎𝖙𝖊𝖗
Prior to me joining the give blockchain, I wasn't into any form of blogging, although I do have a Facebook page where I share inspiring stories, motivational content, and so on, but most of those weren't 100% mine as I sometimes added other people's pieces to spice up mine. With this, I wasn't improving in any way, and it got to a point where I got tired of writing because most times when I shared my own original content, I hardly got encouraging feedback from my followers like I did when I shared other people's.
And seems Facebook isn't like the hive blockchain that accepts nothing other than original content and proper referencing when needed, so I gave up on writing but to keep my over 2000 followers going I fed them other people's content. Things would soon take a drastic U-turn when my friend Monica invited me to the hive blockchain; she told me of the need to be original at all times and that I didn't really have to be perfect but original and sharing helpful content in my own way.
From her statement, I decided to dust my long-dropped and abandoned writing pen and start afresh once again, although I was quite terrible at first. The few pieces of content I first published on the blockchain weren't in anyway good, although they were original, but my use of words was next to zero, and my content wasn't well organized, and this alone could be what won't make anyone feel encouraged to read through them or deem them fit for rewards.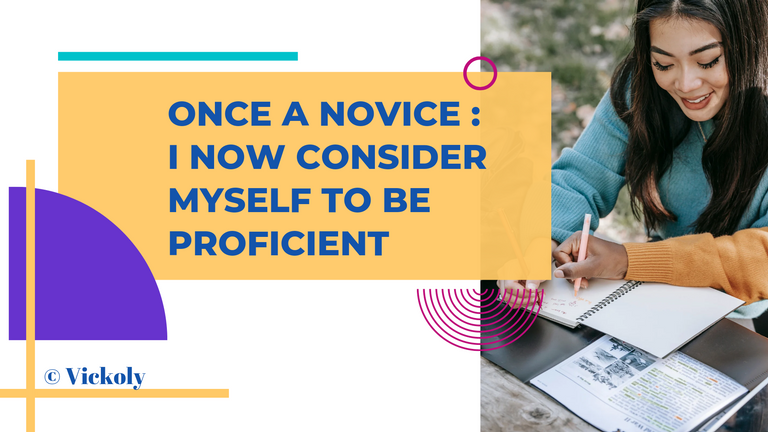 But as time went on, because I was persistent with my writing, I was also reading other people's content on the blockchain, and I must say the way some people wrote their English, topics, and the like, were just captivating on their own, and this literally draws the attention of the audience to want to read further to know what the author has to say, and with that awareness, the hunger to improve brooded in me.
Another aspect where I can improve, aside from learning the use of English, is activating words and topics. The first is the idea of reading extensively; readers are known to be knowers; the more you read or listen, the more you'll know, and that's how your inner mind can be brooded to dish out quality content that is aligned in a way that draws the attention of your audience. Another is the aspect of markdowns; markdowns, when properly used, have the capacity to beautify our content and make it appealing to readers.
A typical example of my improvement in blogging and content writing is the post I publish sometimes in 2021 here, and here is an improvement in arrangements, type of content writing, and much more when compared with this one I wrote a few months ago. I'm not saying I'm now perfect when it comes to blogging; all I'm saying is that I've improved, and with that, I can regard myself as being good. Because I work towards improving my writing, there's still room for improvement, and I'm open to those as well.

𝖂𝖍𝖊𝖗𝖊 𝕴'𝖒 𝕾𝖙𝖎𝖑𝖑 𝕬 𝕹𝖔𝖛𝖎𝖈𝖊/𝕬𝖒𝖆𝖙𝖊𝖚𝖗
There are still aspects of life in which I'm still a novice or an amateur, and these are probably because I've not given them a try, I'm less committed to improving in them, or just because of one situation or another. The list of places where I'm still an amateur seems endless, but the few that come to mind now are as follows:
Spending Management: I'm the type of person who manages her finances pretty well to an extent, but when I realize someone very close to me is in need, I end up giving out some of the money I had planned for something else, although this never happens when I also have huge pending needs. I feel like those around me take that weakness for granted and always have something that requires urgent money, in other to improve on financial management I think I need to be more strict and that way I can say I'm good.
Blockchain Games: I've been trying to learn and play a blockchain game like Splinterlands for over a year now, but despite those lengthy days of learning, I'm still an amateur in it. This is probably because I hardly dedicated enough time for it and I neither have enough financial resources to invest and play to earn more in return.

Thanks so much for reading through my response to the prompt in the Hive Learners community, published by Kronias, as regarding us. I'm sharing a few details about an aspect where we were once novices or amateurs but now can declare ourselves to be good at them; please read Kronia's post for more information.
NOTE: All images and thumbnail used in this article are mine and are designed by me on canva.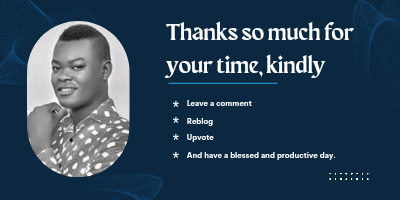 Have a blessed and productive new week ahead.
---
---