This is my entry along with a description of the edits I did for the "Photofeed Editing Masters 1 Contest."
Using the Prismart app on my Samsung Galaxy Note8 smartphone, a few edits and manipulations were done to tweak the raw image provided by @photofeed and produce the following result: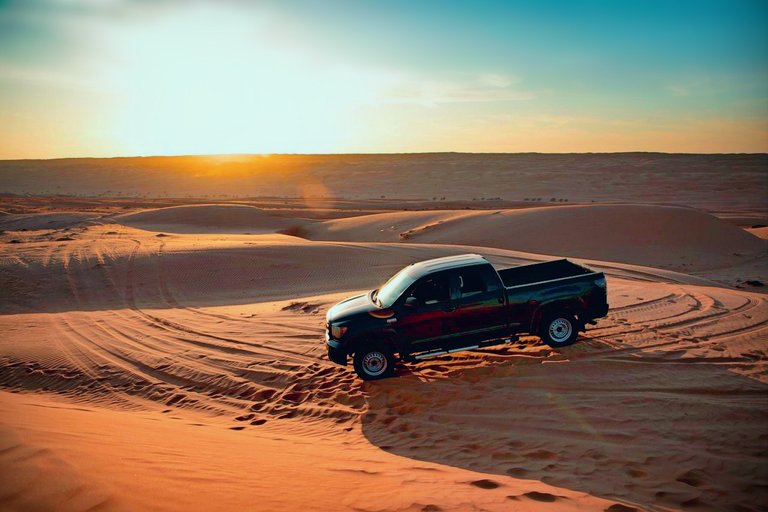 Steps/Enhancements
- brightened the image to bring out the sun's wonderful lens flare and highlight the shiny reflections on the side of the truck
- increased the HDR to intensify the blue in the sky as well as pull the effect of the tire tracks and shadows in the sand
- added a little vignette to the border of the image.

Below is the raw image before any edits.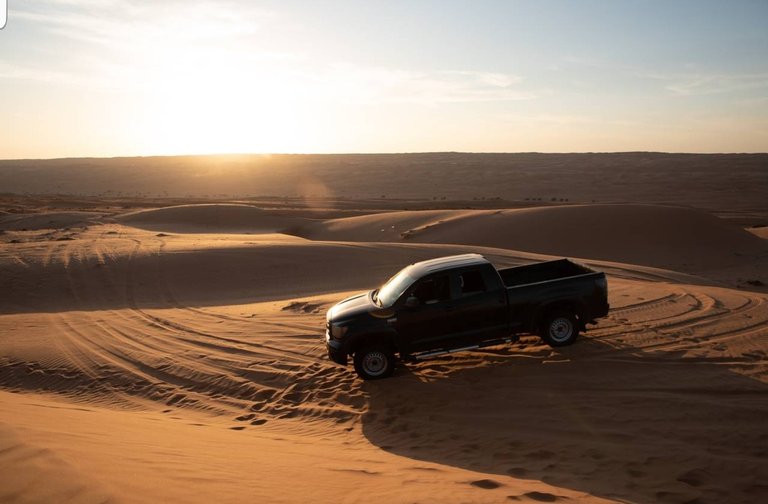 Learn more about the contest hosted by @photofeed here and come join the fun in the Hive-153349 community!


Thank you for taking time to stop by and visit my blog. I truly appreciate everyone's continued support! Stay safe & keep healthy, friends!




---

Proud member of