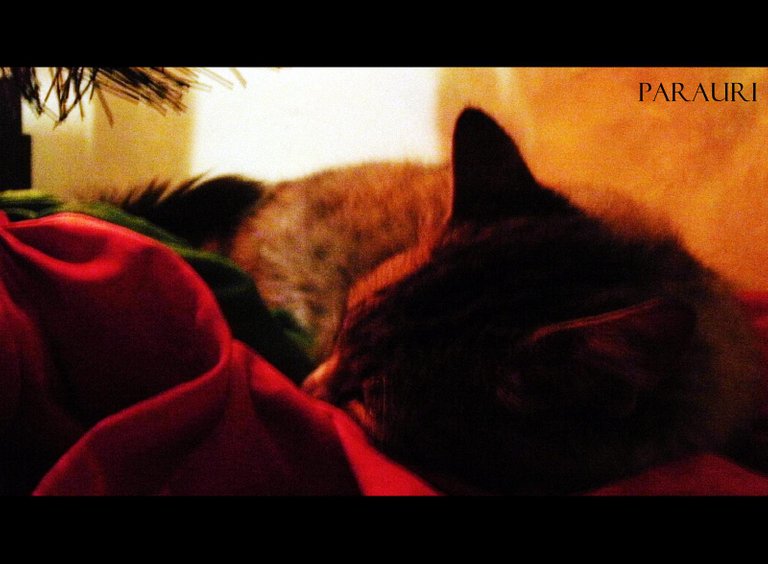 ---
Amigos hivers les deseo un año lleno de buenos momentos. 🍹
Las oportunidades están servidas, y son 365 días que tenemos por delante. Por ejemplo mi gato, ya aprovecha las suyas. En este
#SublimeSunday
y
#BeautifulSunday
(el primero del año) el dormir es lo principal aunque ese no es el mejor ejemplo para los humanos. Pero si para aprender a relajarnos pese a las circunstancias y el lugar donde estemos. Ya sea debajo de un árbol, natural o artificial, tomemos la siesta, sin mortificación de ningún tipo. Árbol es árbol.
🎄 😻💤
Les cuento, al principio yo solo contemplaba mi arbolito. Me encanta ver las luces y los adornos. Eso es maravilloso para mi. Y ya se acerca el día de desmontarlo.
---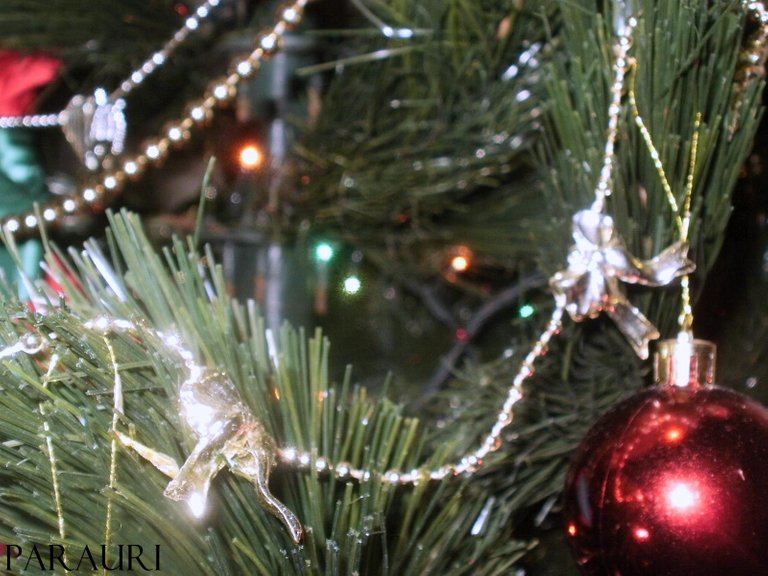 ---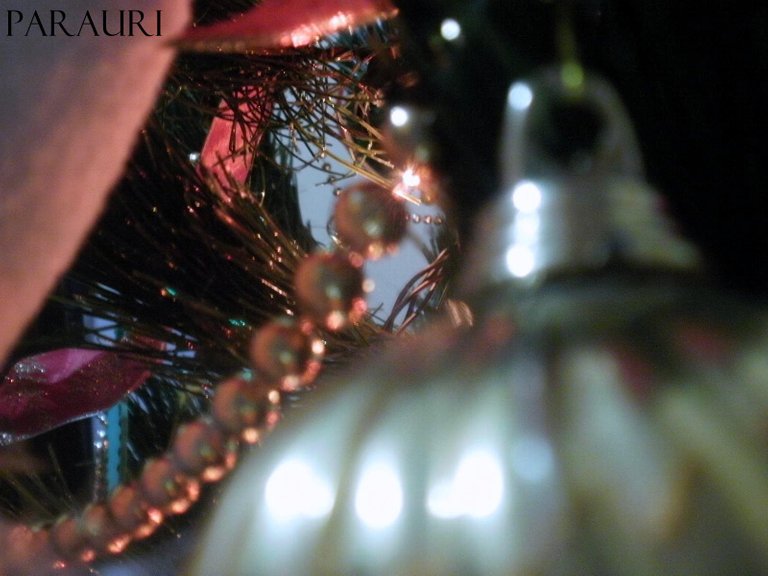 ---
---
Resulta, que en mi momento de relajación, viendo mi árbol de navidad, veo que alguien está más relajado que yo.
---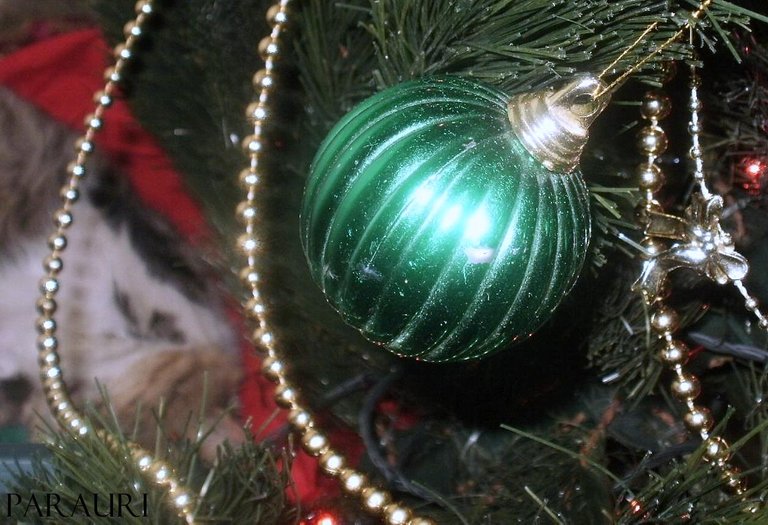 ---
Me acerco, para echar un vistazo más de cerca y allí esta. ¡Si, es el! Que buen uso le encontró al árbol navideño.
---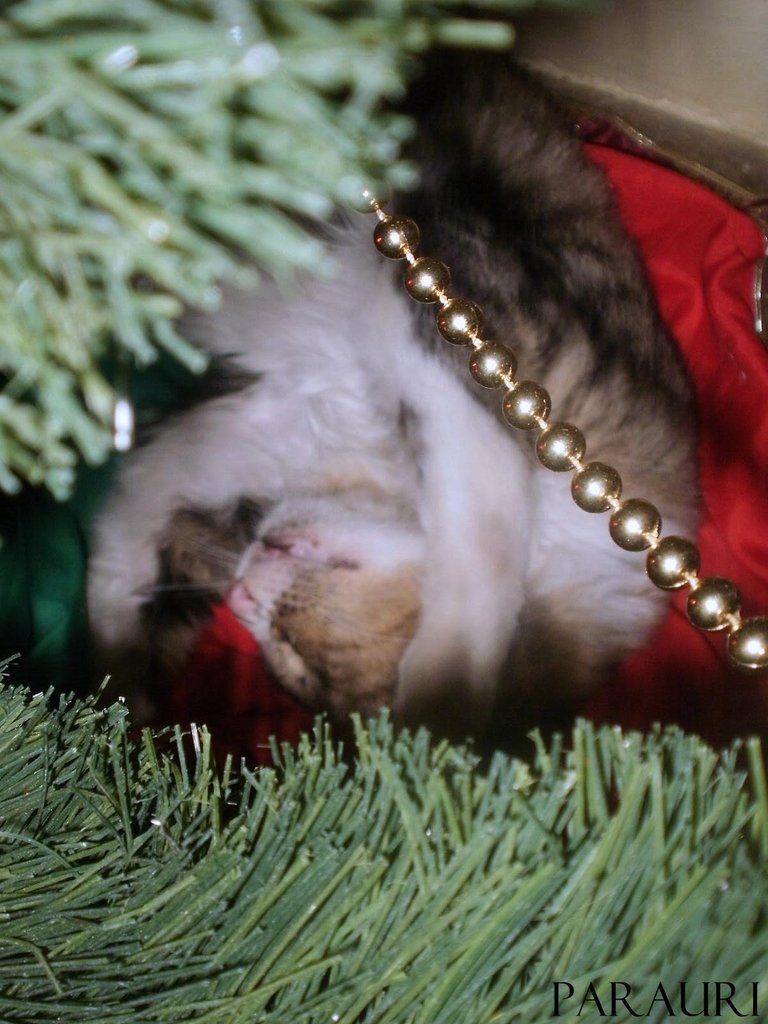 ---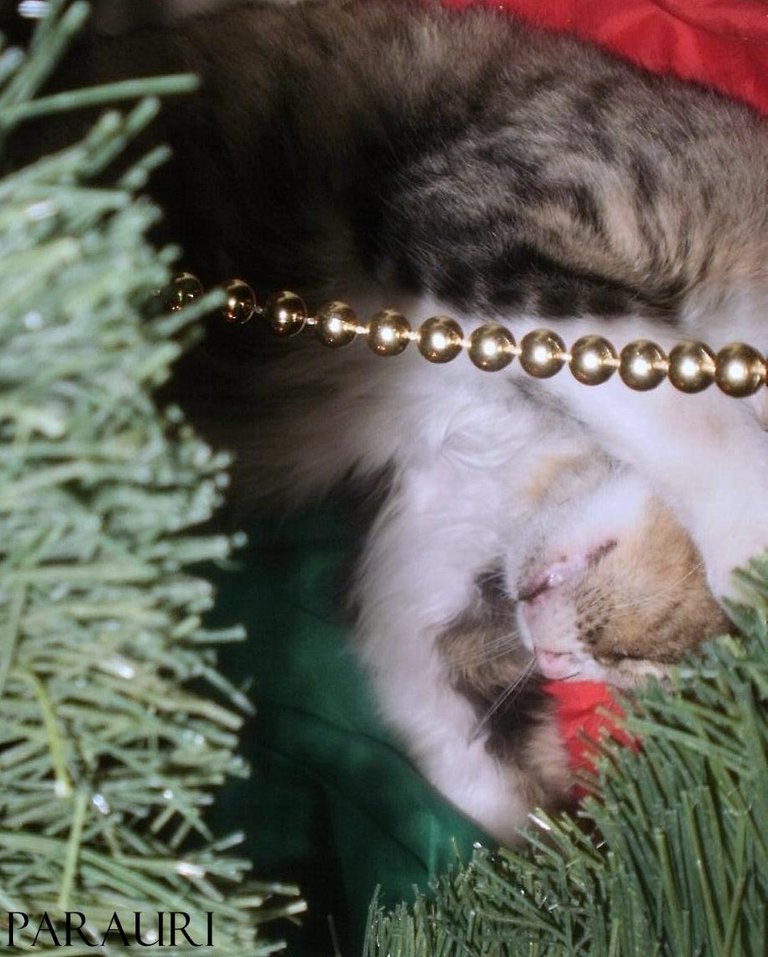 ---
En silencio debo captar la encantadora escena.
No quiero despertarlo.😻💤
---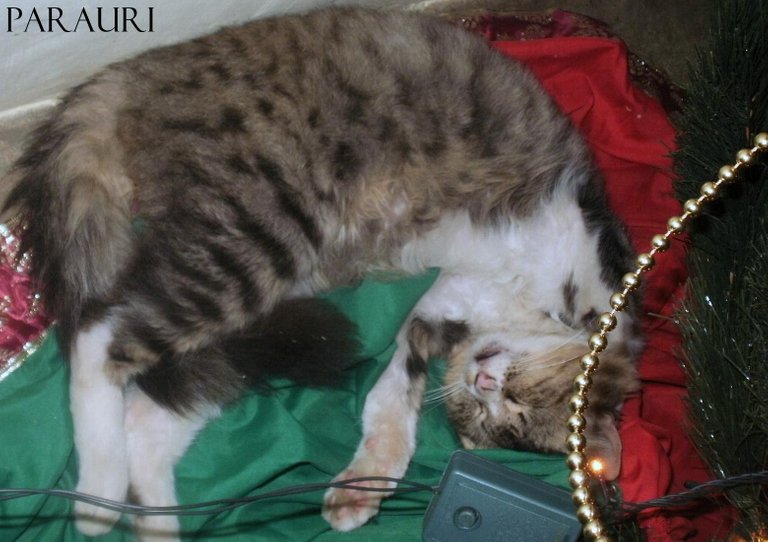 ---
---
😻💤 Está profundamente dormido.
---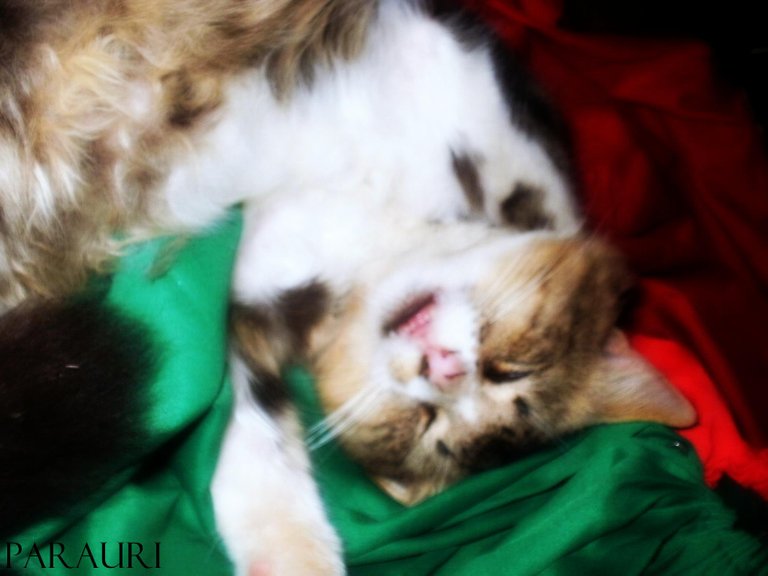 ---
---
Todo indica que está más relajado de lo que me imagino. Quizás sueña que tiene una presa y su cena asegurada.
---
---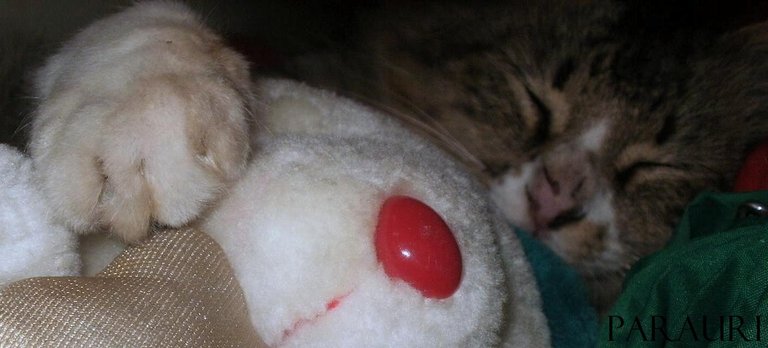 ---
El mejor encanto en el árbol, ahora era el, por eso no podía dejar de contemplarlo.
---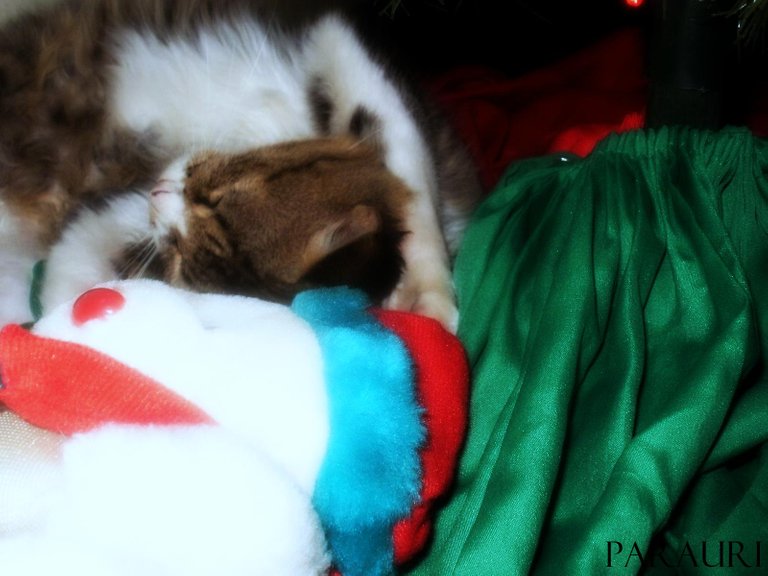 ---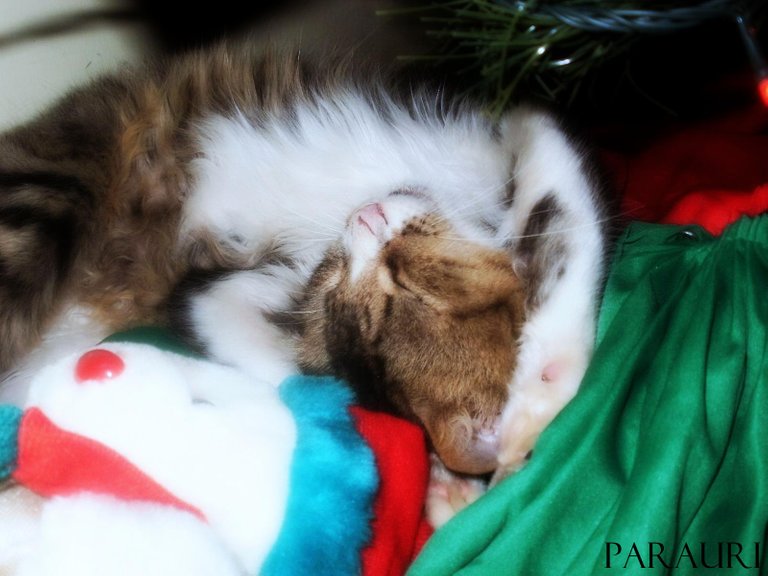 ---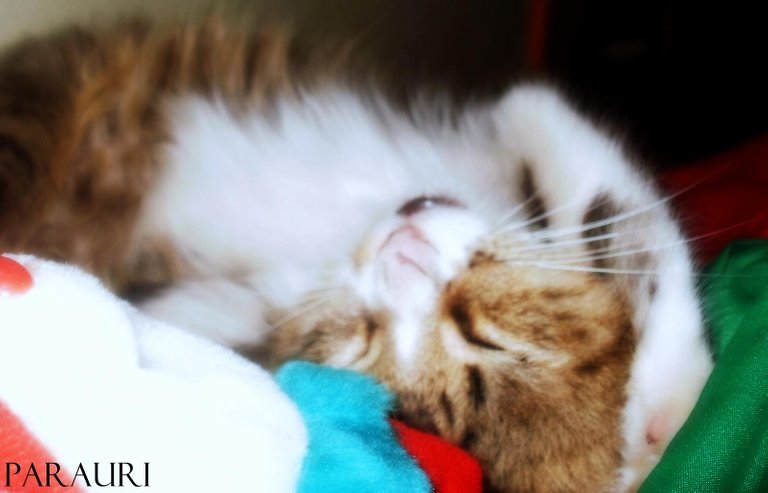 ---
Sigue durmiendo, mi campeón. Te voy a dejar el árbol de navidad unos días más.
---

---
Gracias bello durmiente 😻💤 por regalarme estas sublimes y bellas fotos.
Estoy segura de que la buena amiga @actioncats disfrutaría de esta escena.
Repotenciemos las energías como mi gato, para arrancar el 2021 con todo.
---
Feliz año 2021
---
---
Les invito a unirse a #SublimeSunday iniciado por @c0ff33a
y a #BeautifulSunday iniciado por @ace108.
I invite you to join #SublimeSunday started by @c0ff33a
and #BeautifulSunday started by @ace108.
---
---
¡Hay mucho para dar!
🎬 🌏
There is so much to give!
---
---
Fotos propias. Tomadas con mi cámara Olympus FE-46 12MP
Mis ediciones las hago con Picasa
---
Own photos. Taken with my Olympus FE-46 12MP camera
My edits are made with Picasa
---
---
De @parauri para el mundo ♥
From @parauri to the world ♥
---
---
GRACIAS POR VISITARME
VALORO TU LECTURA Y COMENTARIO
---
THANKS FOR BEING HERE
I VALUE YOUR READING AND COMMENT
---

Únete a la comunidad para todas las mamás de Hive
Join the community for all Hive moms.
---
---
Puedes visitar mis páginas:
You can visit my pages:
APA Comunicaciones
APA Producciones
Autismo: Un Mundo Excepcional
Recientemente preparando:
Recently preparing:
PARAURI & APA Photography