I'm presenting a different kind of pattern this time ...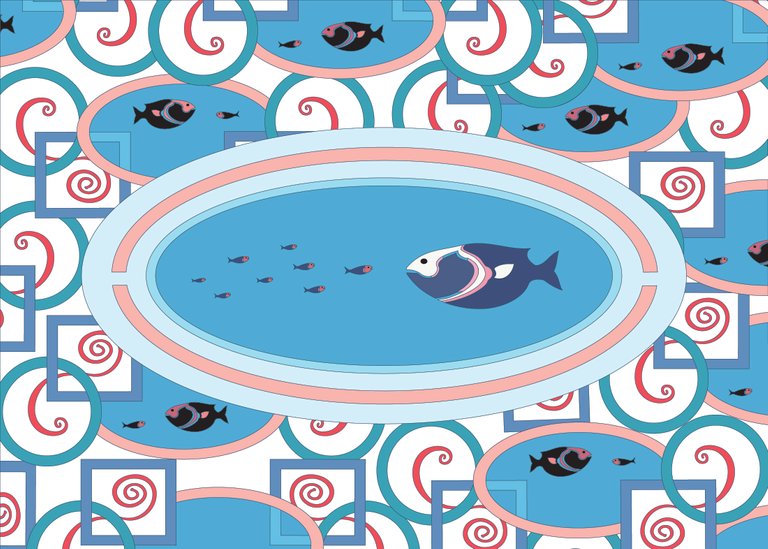 (Enlargeable)
... besides the usual abstractions & ornaments ... you'll find some real fishes here ... and that presence of figurative stuff ...
(Enlargeable)
... makes the animated versions of the artwork look considerably more interesting and dynamic ...
(Enlargeable)
... and now ...
(Enlargeable)
... since I forgot to put the usual & obligatory intro at the beginning of the episode - I'll put it here, near the end:
Once upon a time ... a few years ago ... ... I drew tons of floral ornaments, geometrical shapes and various random stuff in Adobe Illustrator ... ... and put those shapes together in various combinations to create hundreds of patterns. It was a Shutterstock project and I uploaded about one third of those patterns there ... but then I discovered Steemit and forgot about Shutterstock ... Steemit leaded to HIVE ... and so now, I decided to resurrect the patterns, give them new life with a bit of animation and publish them here as a series of slightly hypnotic posts :D ...
As always in these posts on HIVE, the artwork & the animations are in all segments made by me.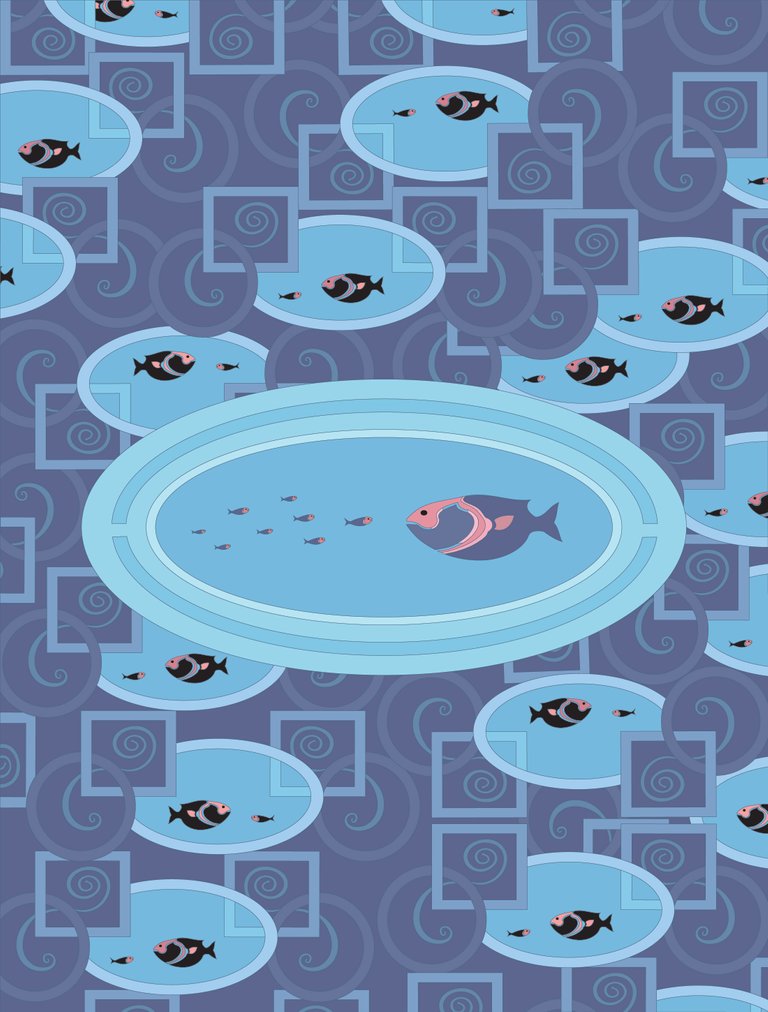 (Enlargeable)
THE END