"LÚA GARDEN🌾 TEA - COFFEE" NATURE CAFE
Hello everyone in the Cinnamon Cup Coffee community. Wish you a very lucky day. This morning, my best friend wanted to meet and talk, after a while of messaging via social networks, we decided to go to Lúa Garden cafe to talk and relax in the last days of August. I would like to introduce and share my experience with everyone. Discover what this cafe has to offer.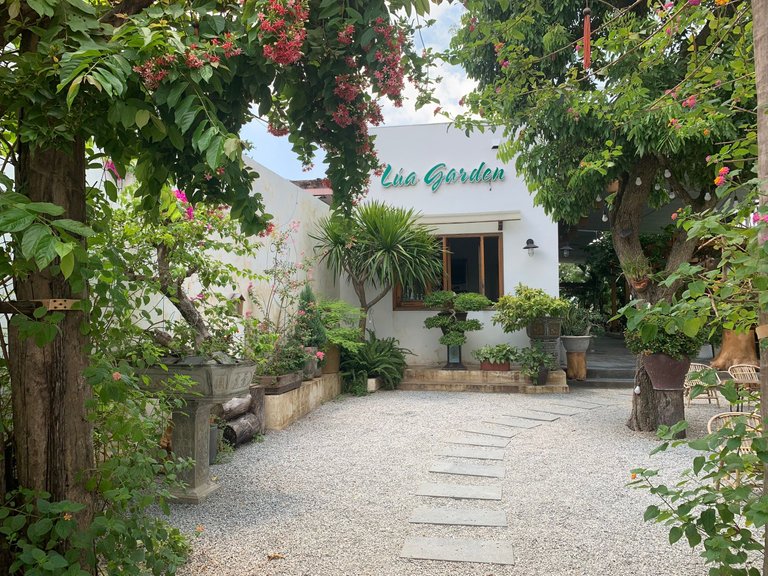 ---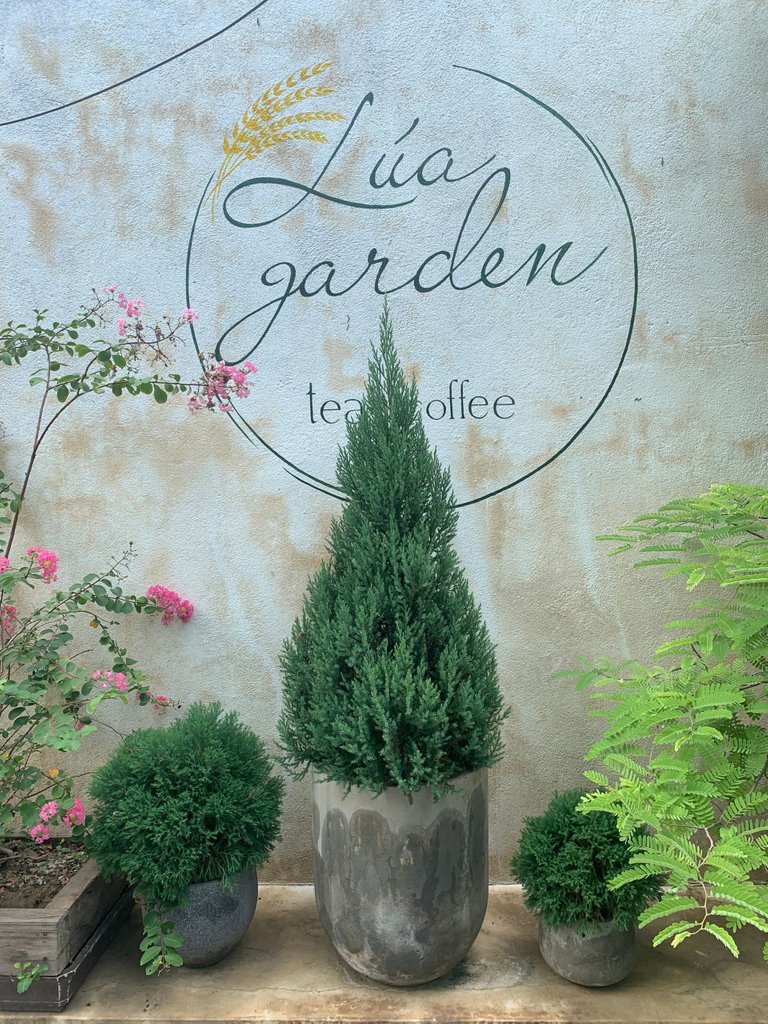 Lúa Garden is a coffee shop located at 443 Hung Vuong Street, Nam Phuoc Town, Duy Xuyen District, Quang Nam Province. The shop is located near my house so it didn't take me too long to get there.
When I walked into the shop, I was impressed with the green color of the trees planted at the gate, they cover the shop in eye-catching and create a feeling of closeness to nature. The entrance is covered with black gravel and has rectangular boxes for you to walk on. I felt like I was walking into a fairy garden.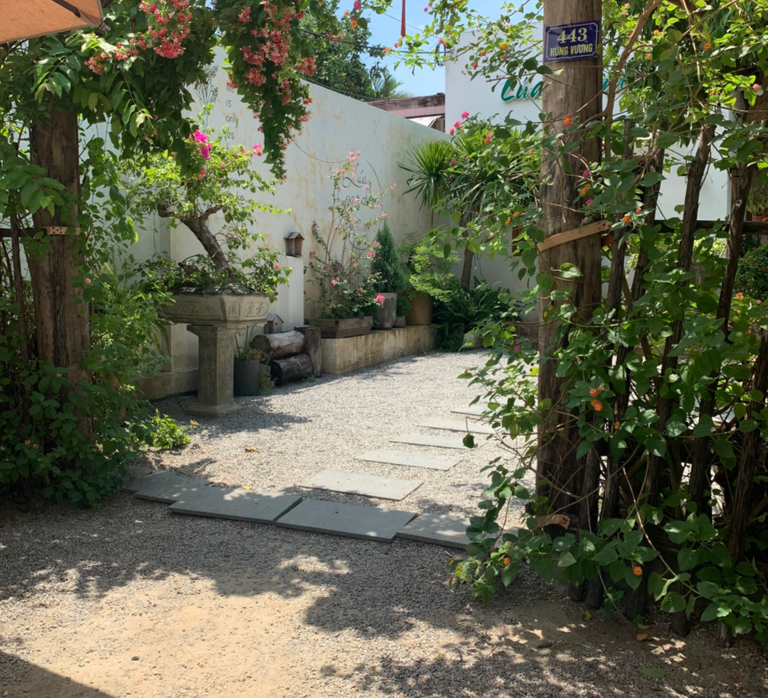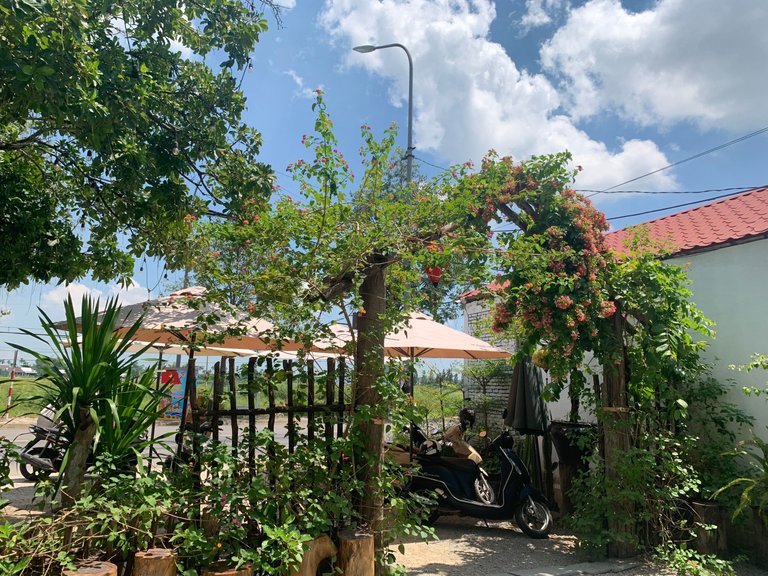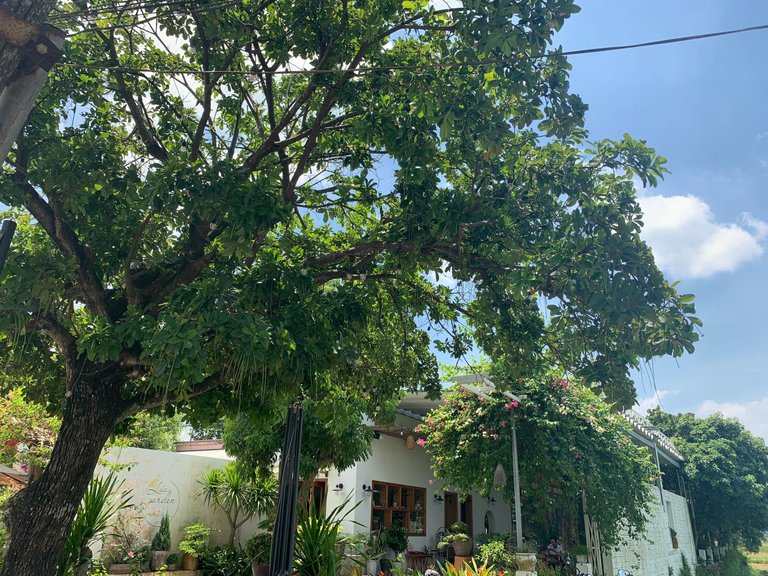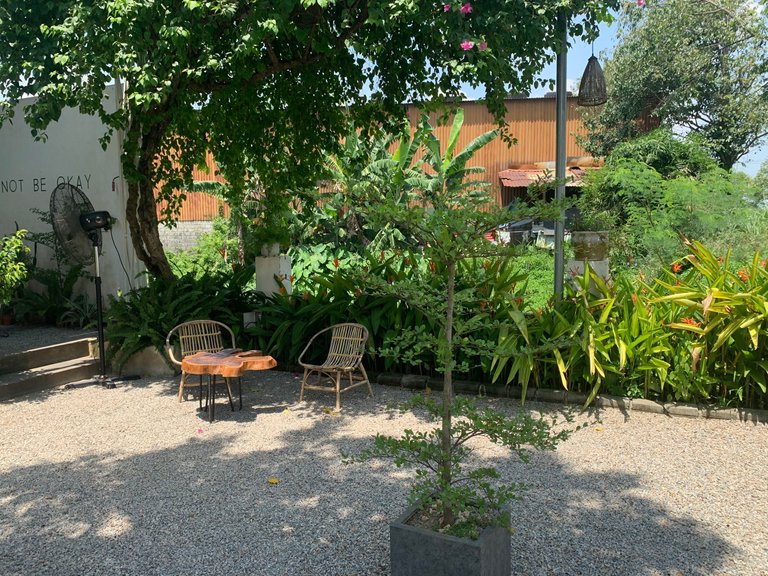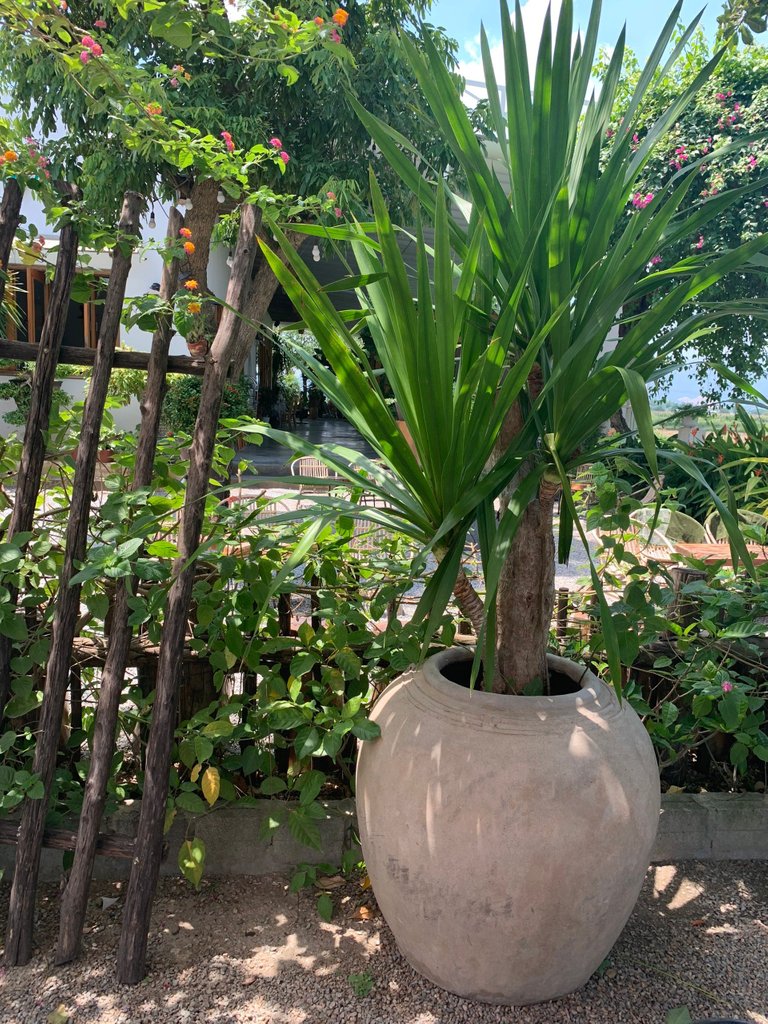 We were warmly welcomed by the staff. After choosing a suitable seat, the staff brought the menu to us to order. Today's weather is quite sunny, we ordered peach orange lemongrass tea and tropical quarter tea because they have a very good cooling function. The drinks here have prices ranging from 12,000vnd to 35,000vnd, equivalent to 0.5$ to 1.5$. In addition, you can also order more melon seeds, and sunflower seeds, ... to eat for fun. I find this an ideal place to have a chat 😉.
After a few minutes of waiting, our drinks were also brought out, my glass was a cup of lemongrass peach tea, very fresh, with a very delicious sweet taste. I also tried my friend's glass, it tasted as good as mine.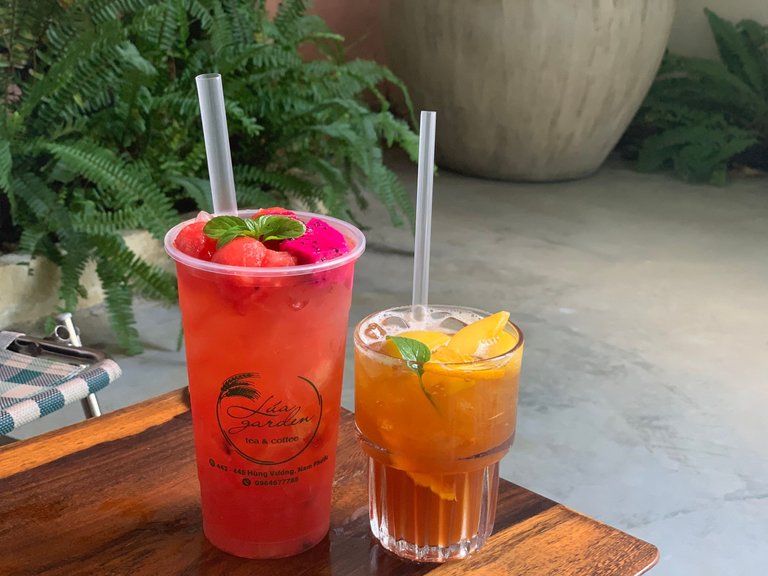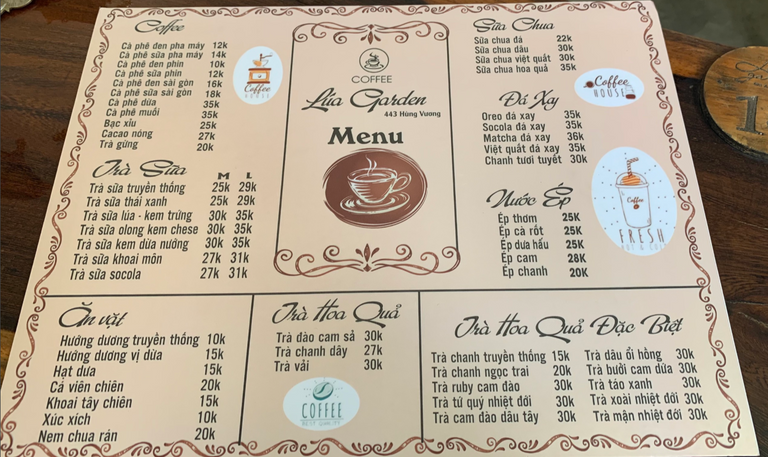 How is the restaurant space?
We chose to sit near a pink wall, with dragon dew trees planted in front of it. After sitting for a while, I started walking around to explore. If you are a person who likes open space and wants to be close to nature, this is a reasonable choice for you. The restaurant makes the most of the outdoor space so that guests can enjoy the view. From the shop you can watch the rice fields or the floating clouds, they create a peaceful scene. But it's a bit of a pity that when we arrived, the rice fields had been harvested so we couldn't see them.😅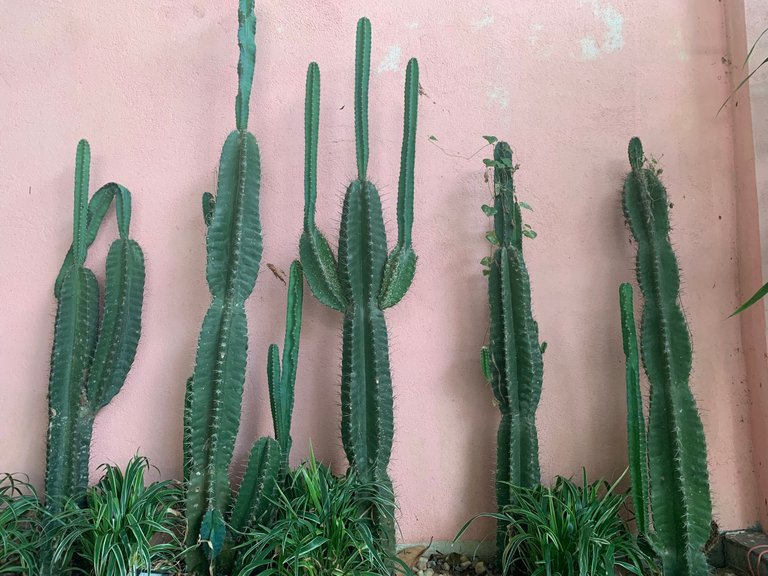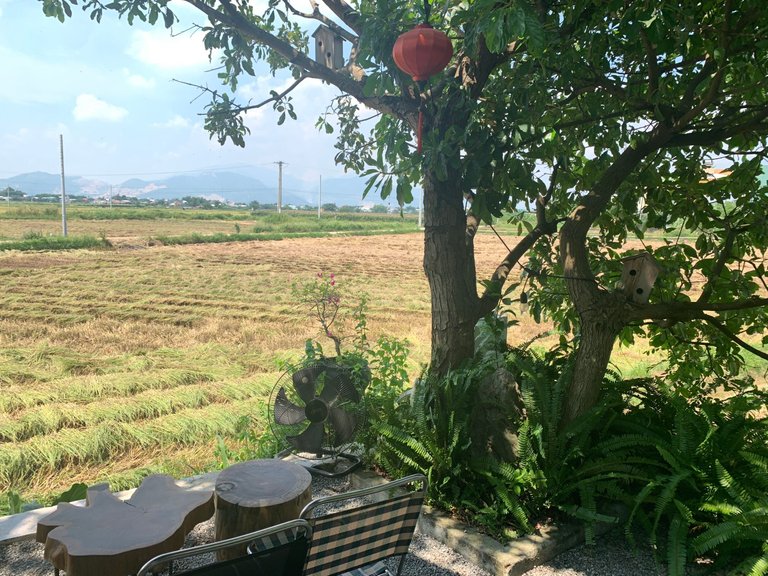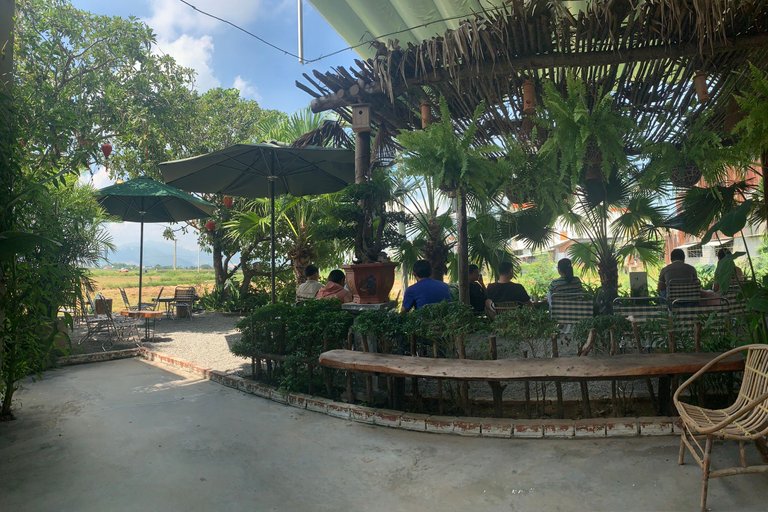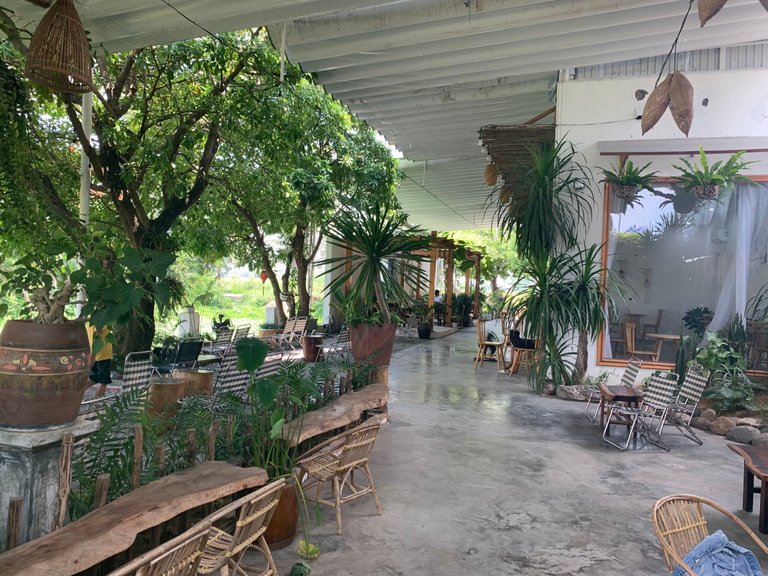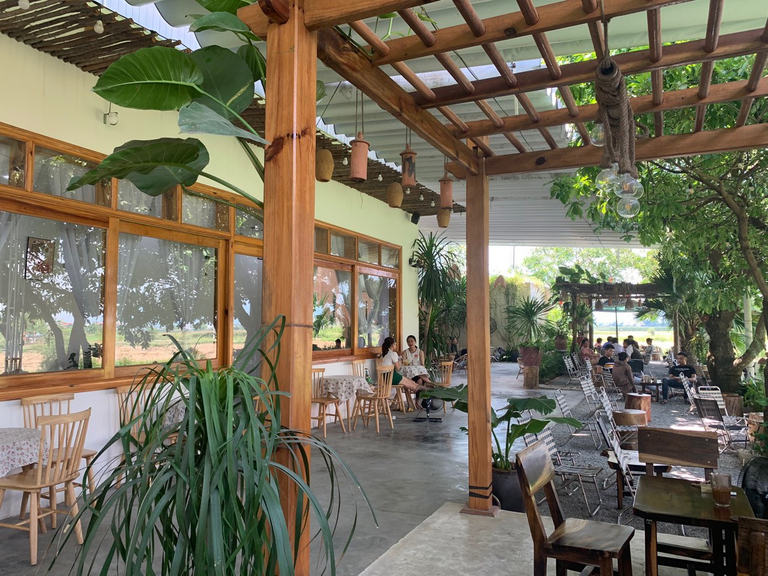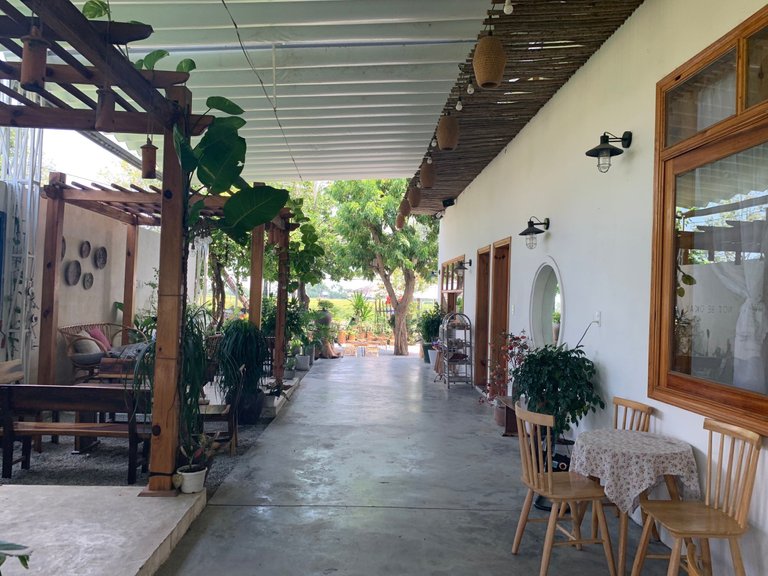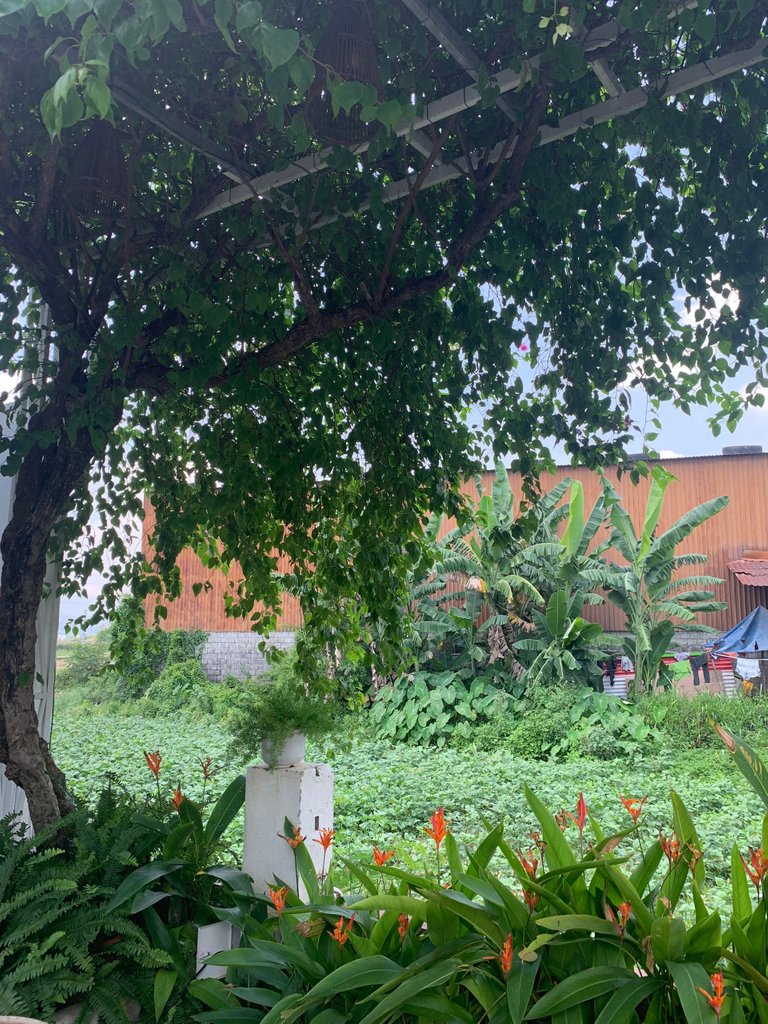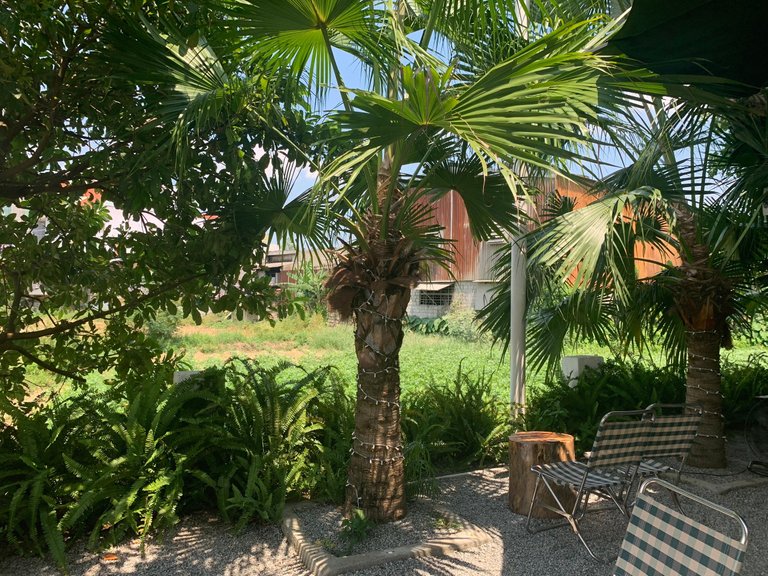 If you like a discreet space, then in a closed room, there will still meet you. The shop also has a small room, equipped with air conditioning, plants, and some wonderful pictures.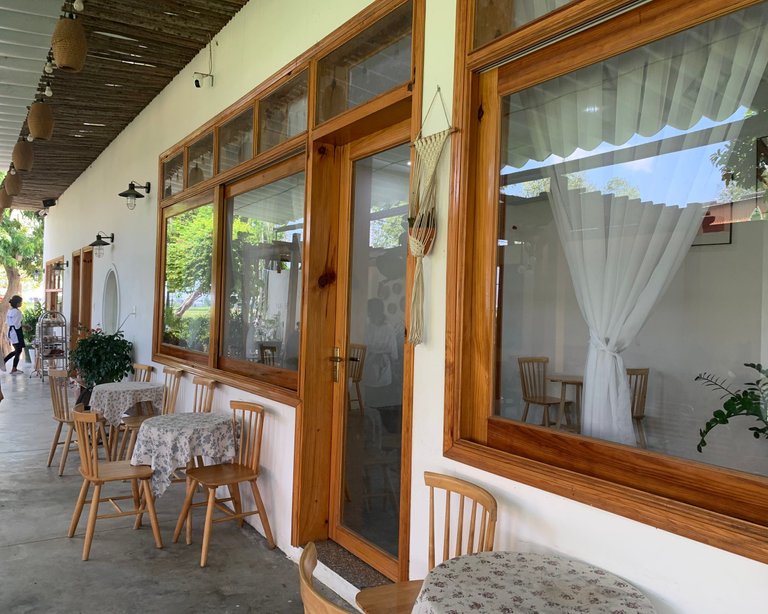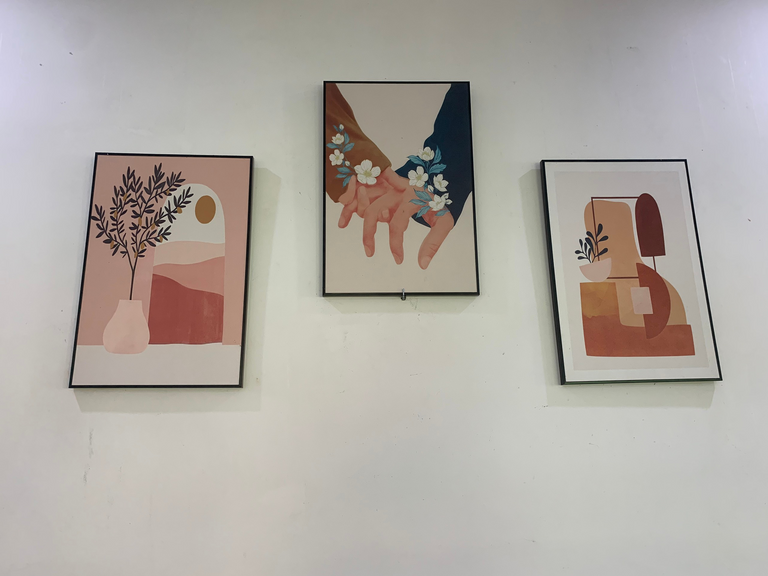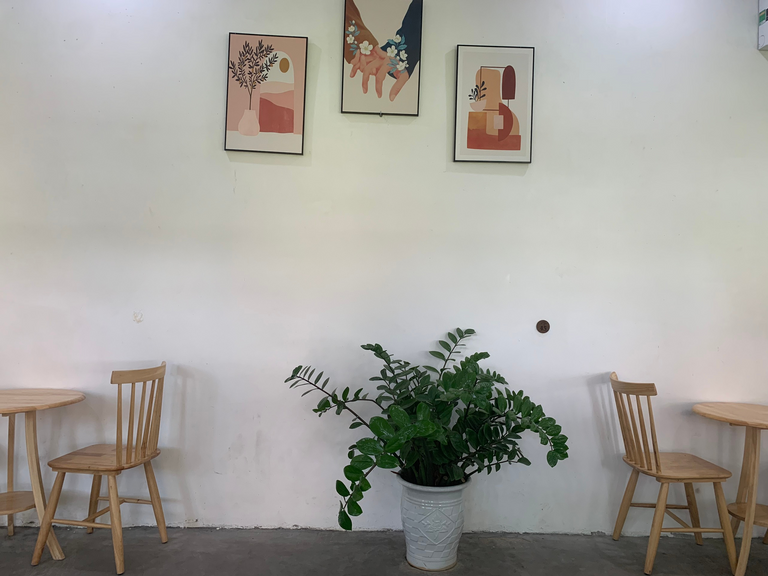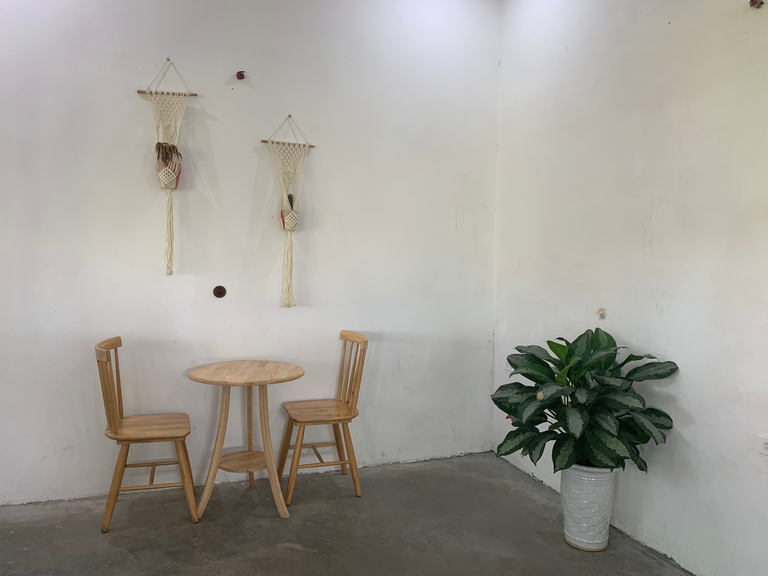 In addition, after a while of observing, I discovered the light bulbs in the house-shaped box and the wind chimes. It will glow in the evening. This creative way makes the light bulbs no longer rudimentary. Besides, I also love the tables here, they are made of wood but the strange thing is that they have a very special shape.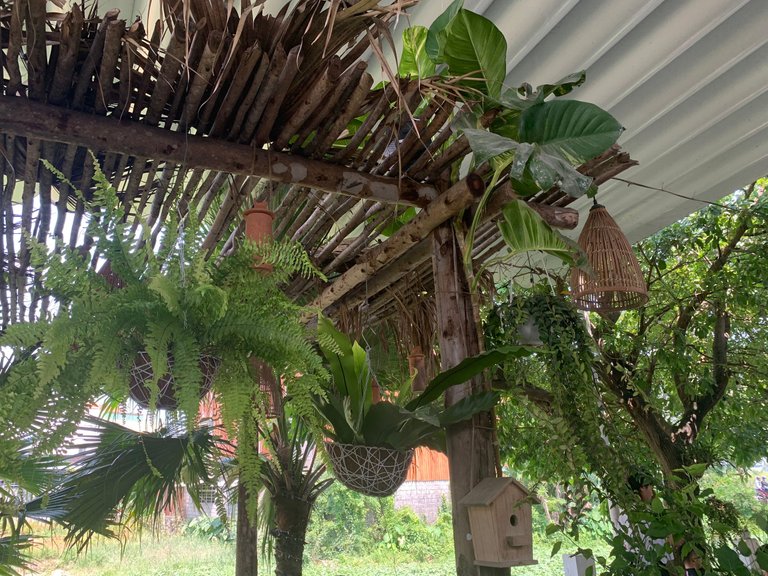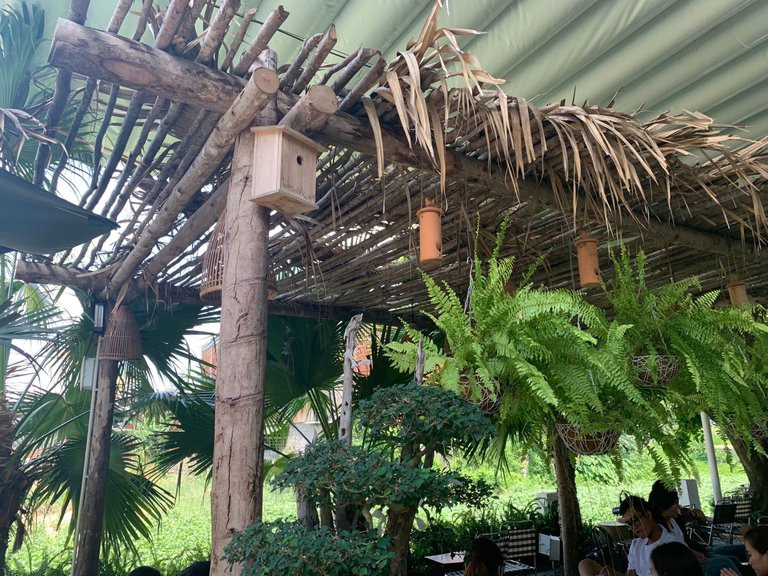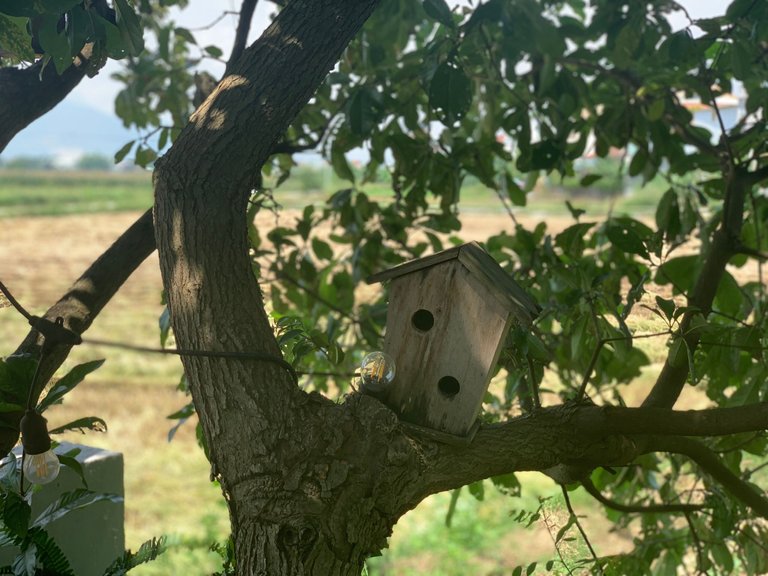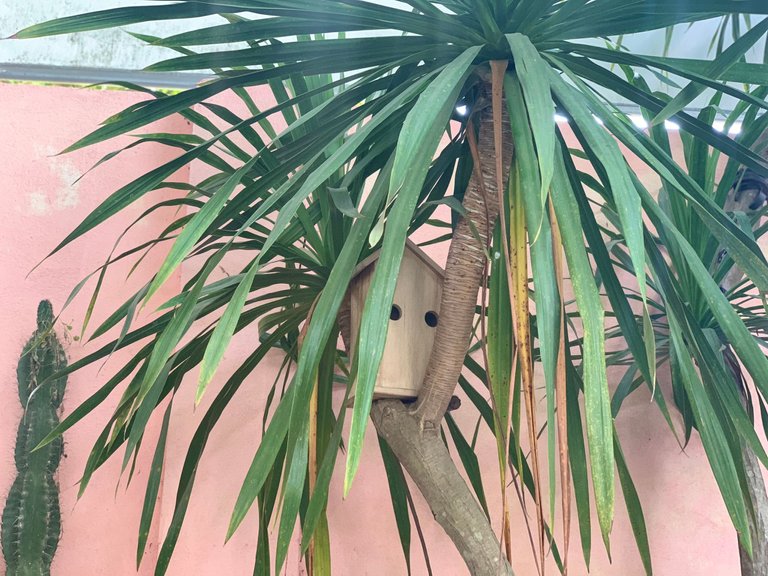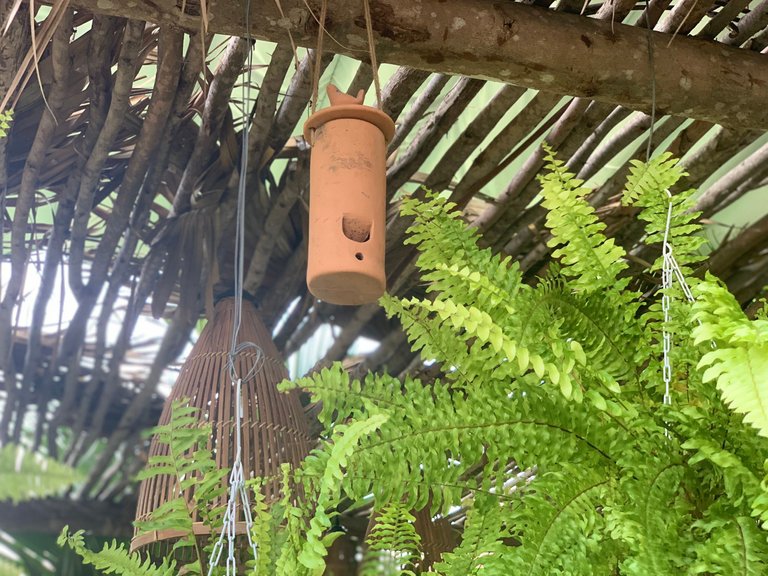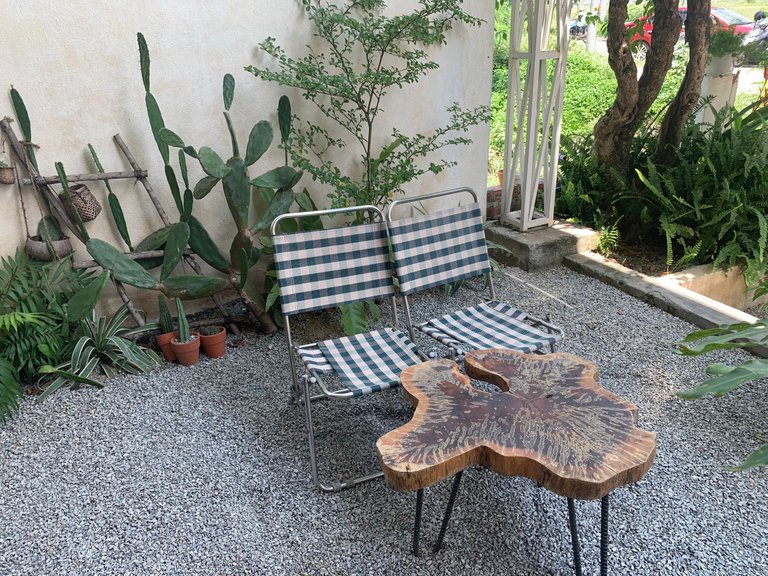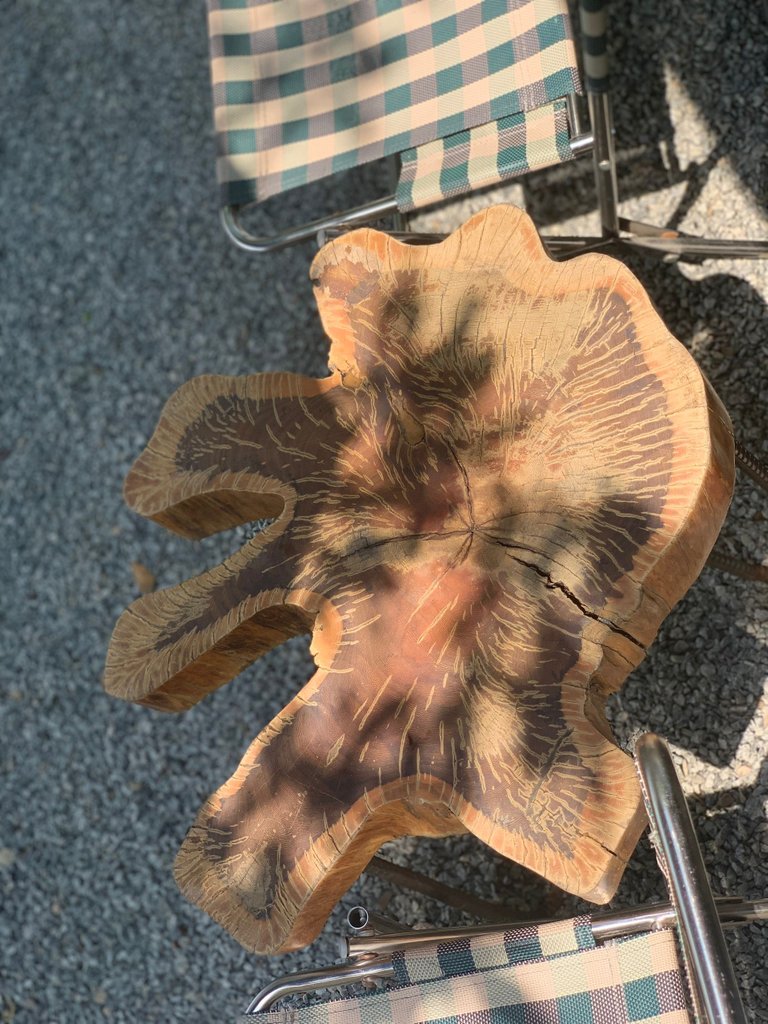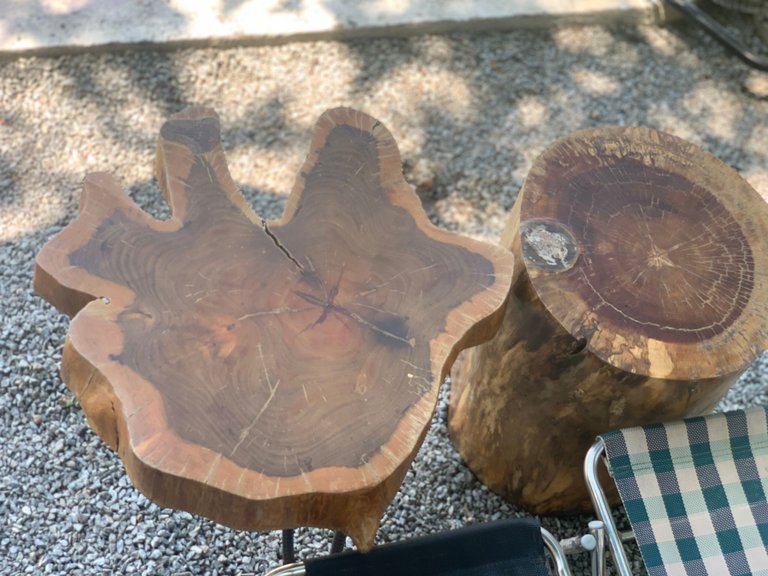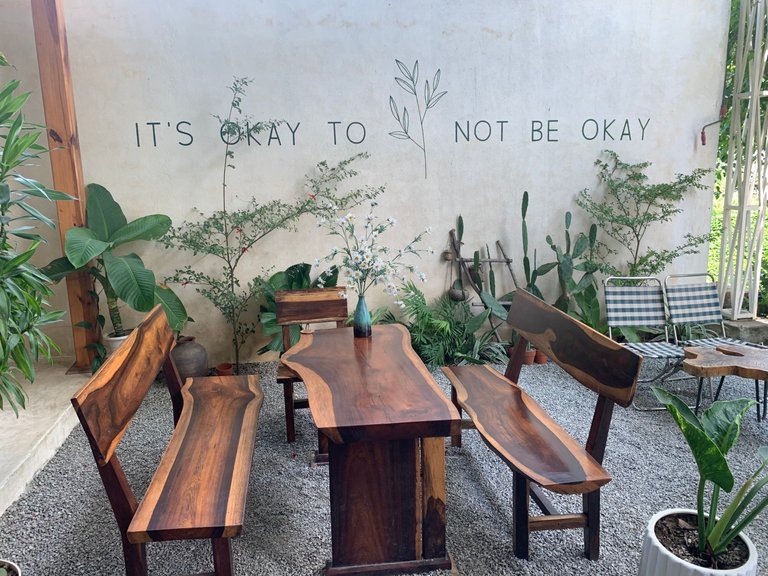 Check in
The shop has many virtual living corners so you can create your beautiful pictures. I am most impressed with the corner with the "giant" mirror 🤣. It is a large round mirror, and next to it is decorated with a few potted plants to harmonize the composition. I see people taking pictures here a lot.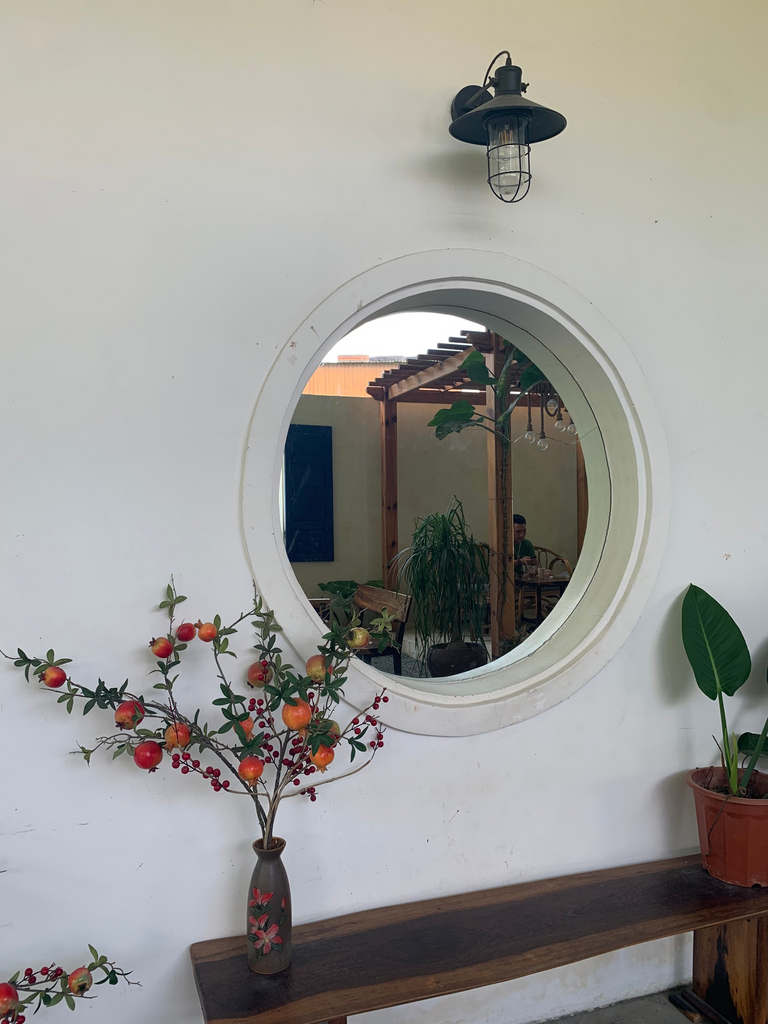 In addition, there are many other beautiful angles, I took pictures of. Please watch them 😊.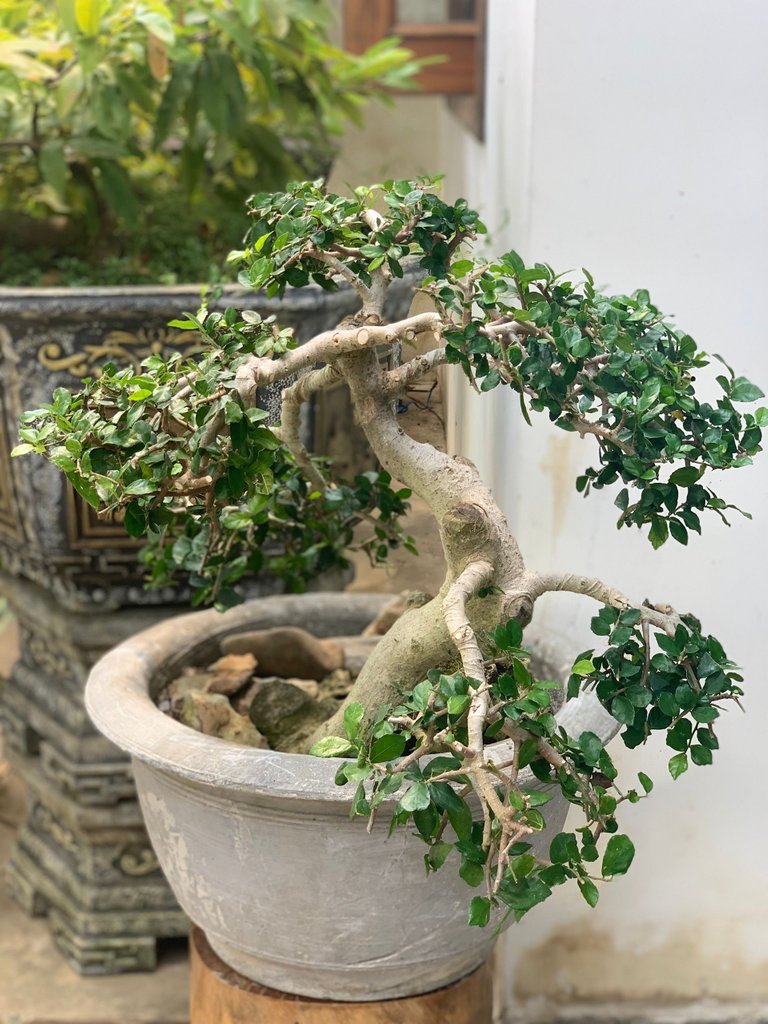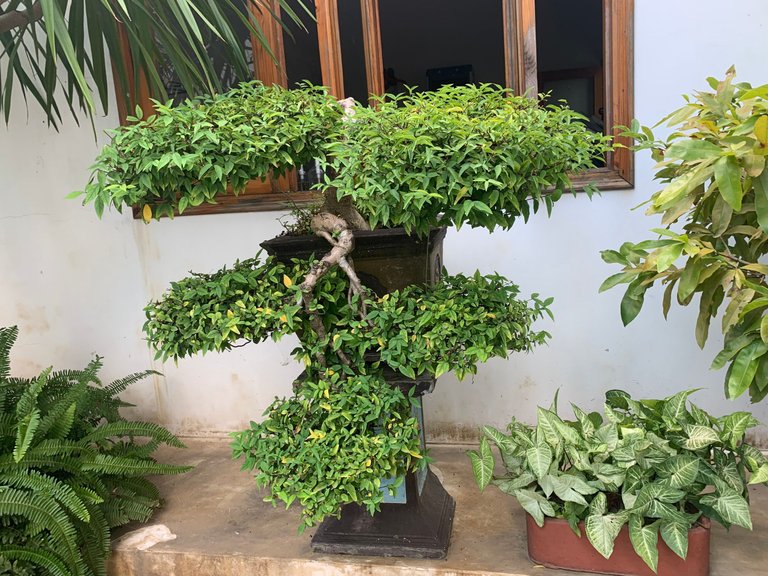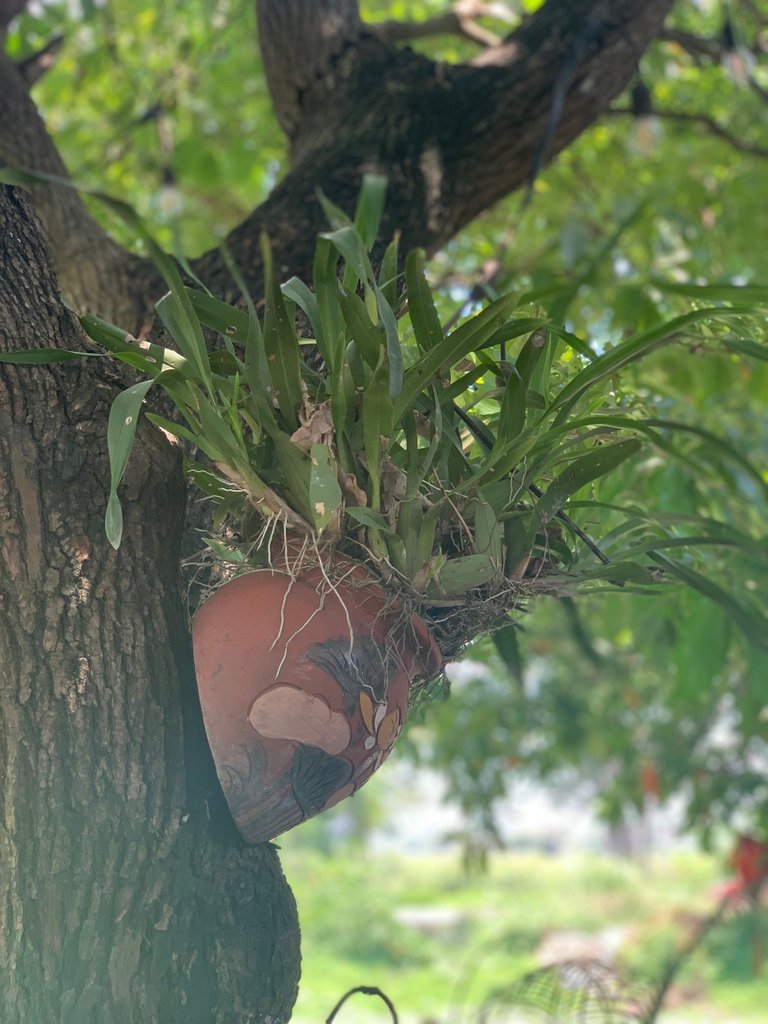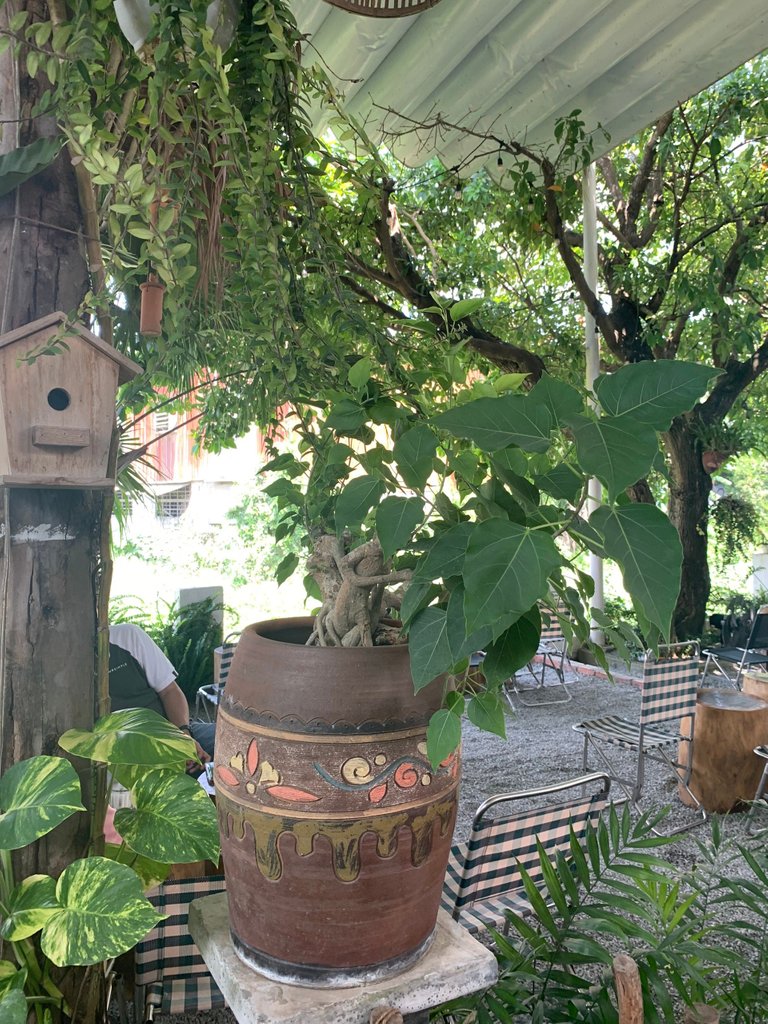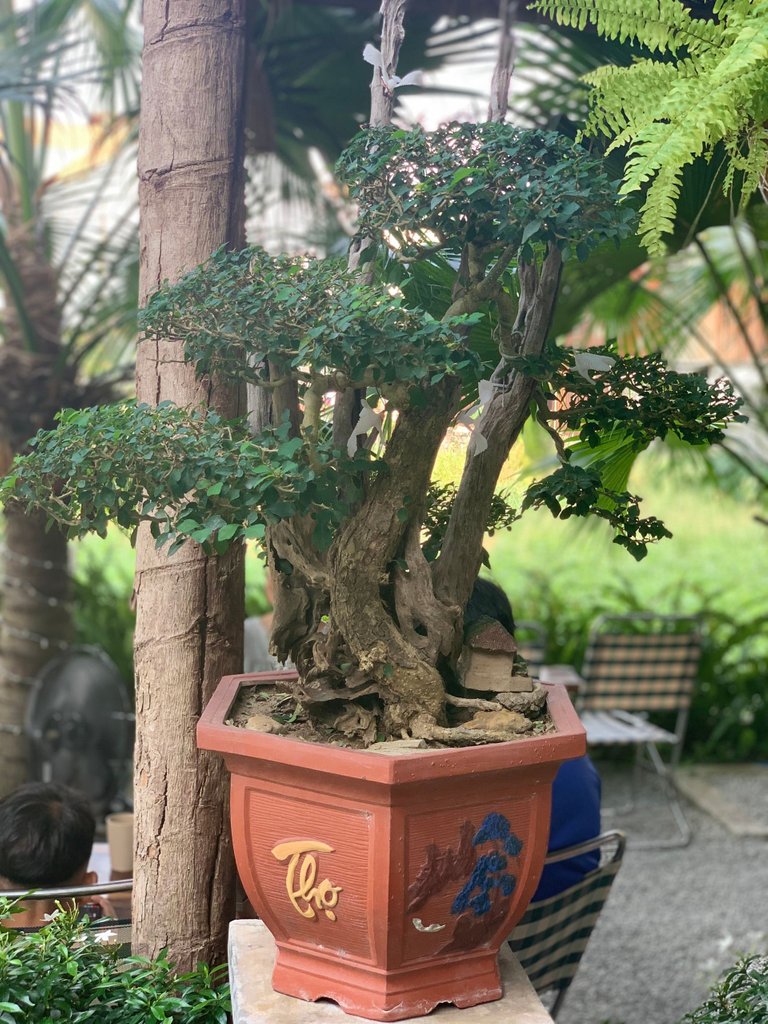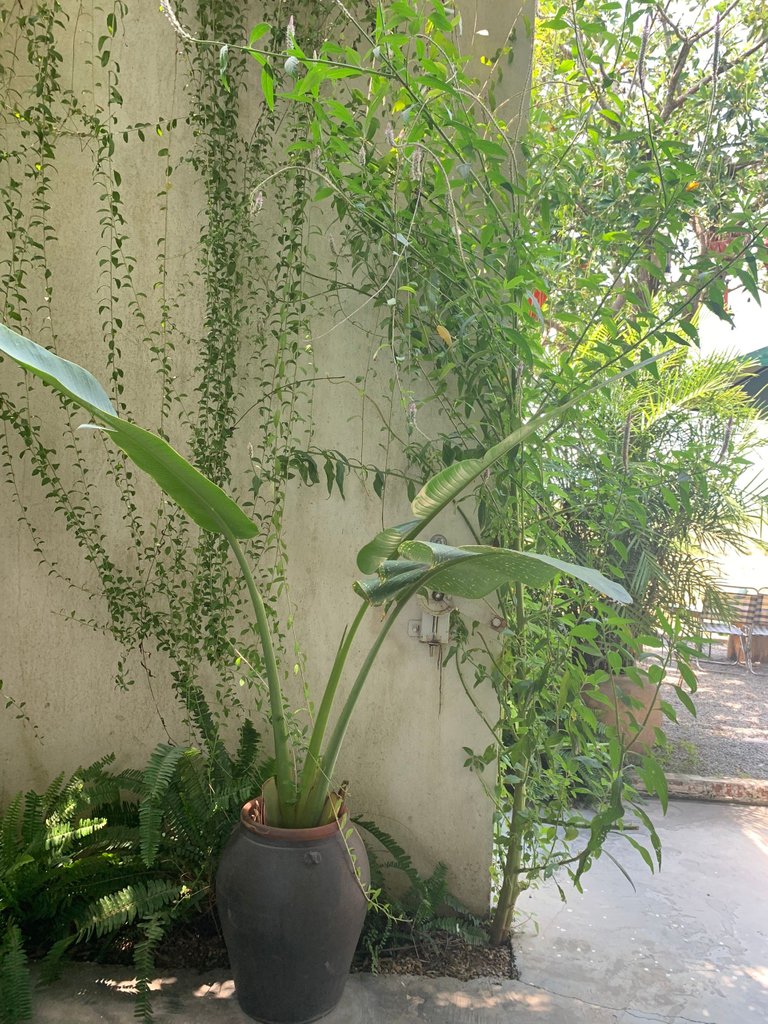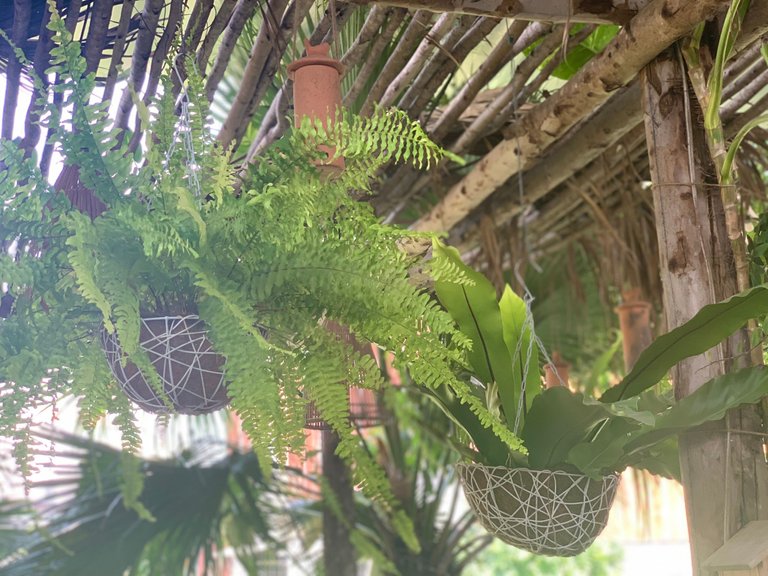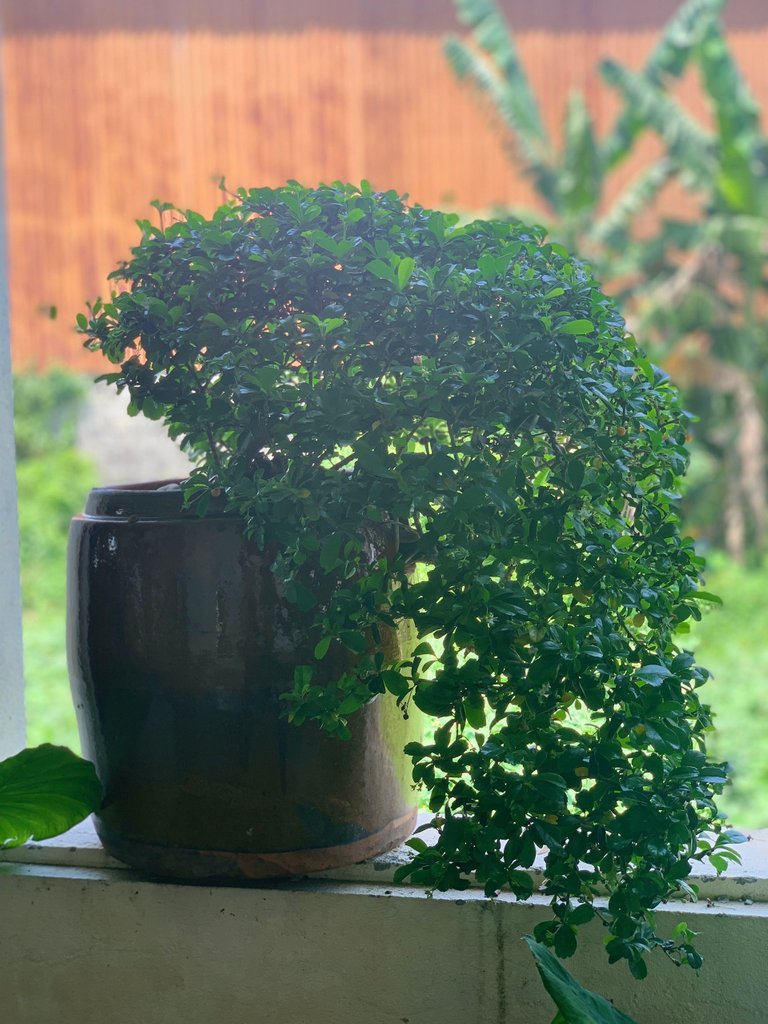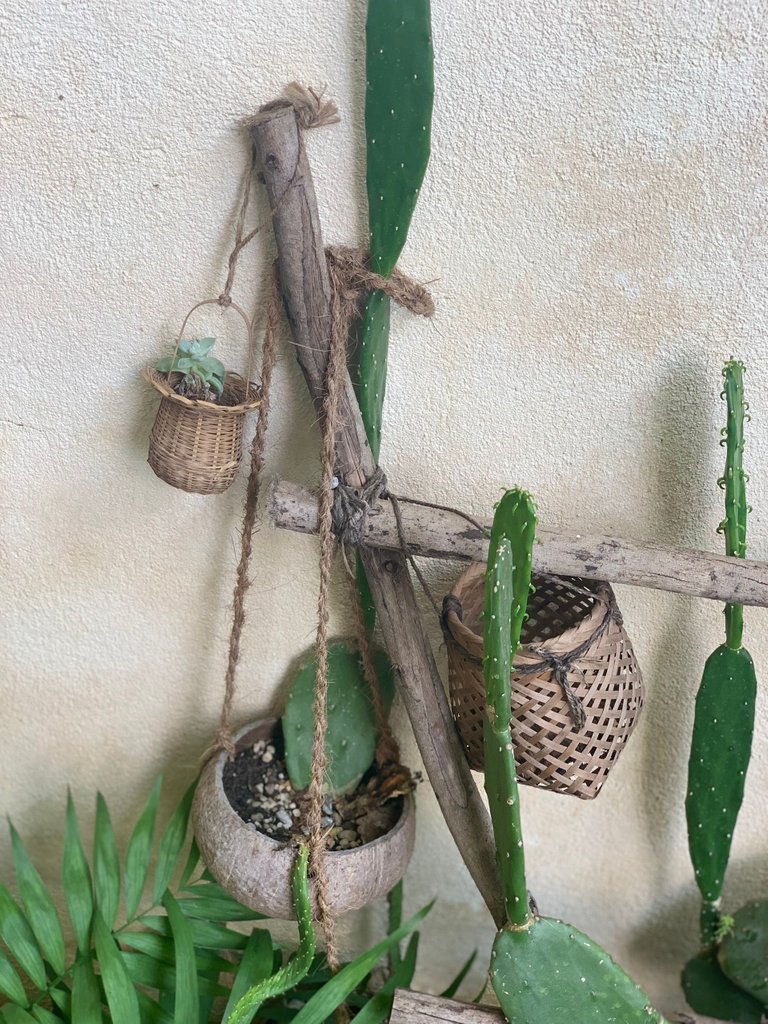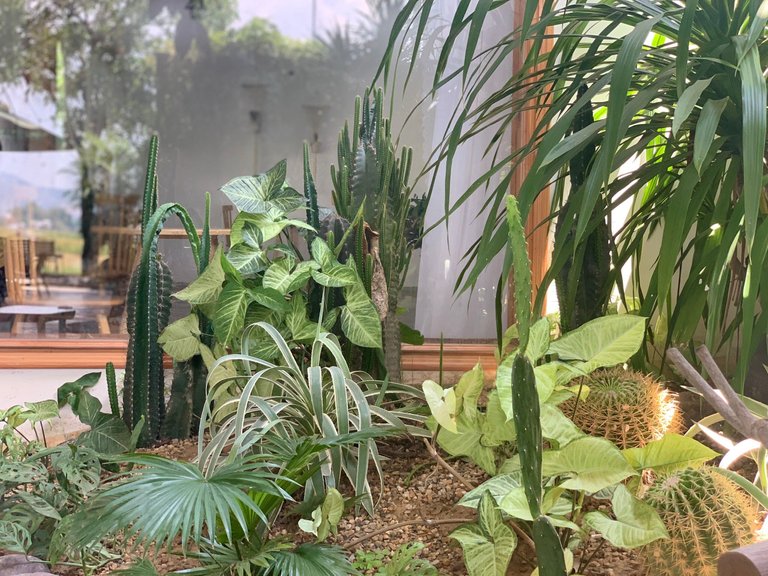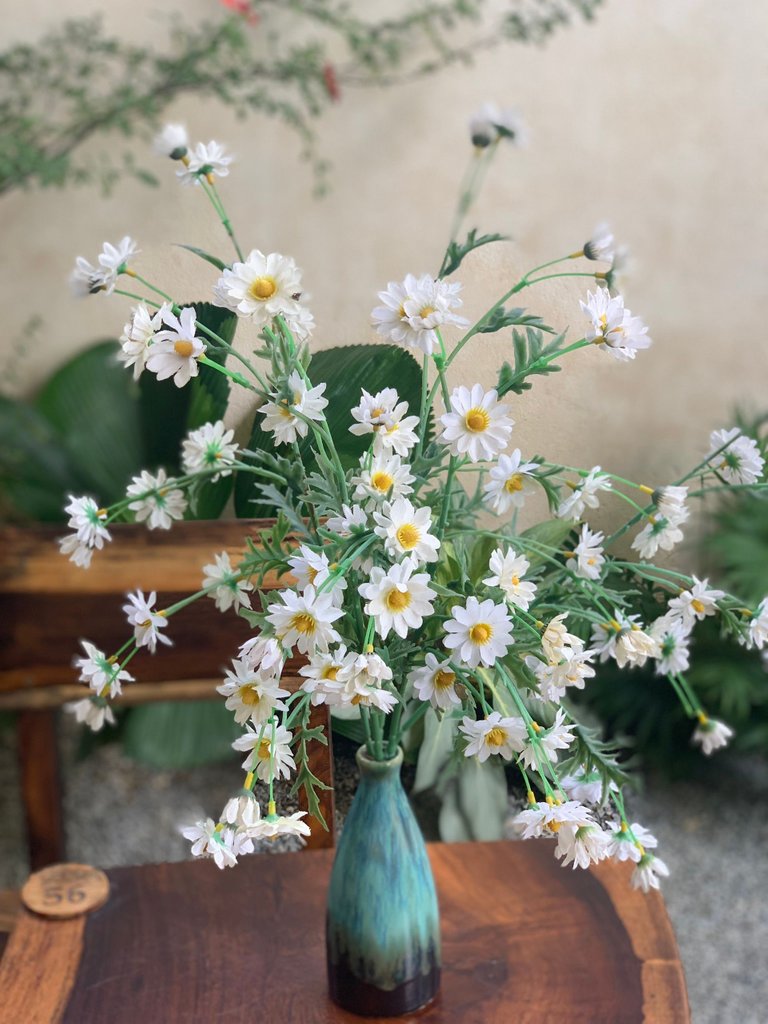 ---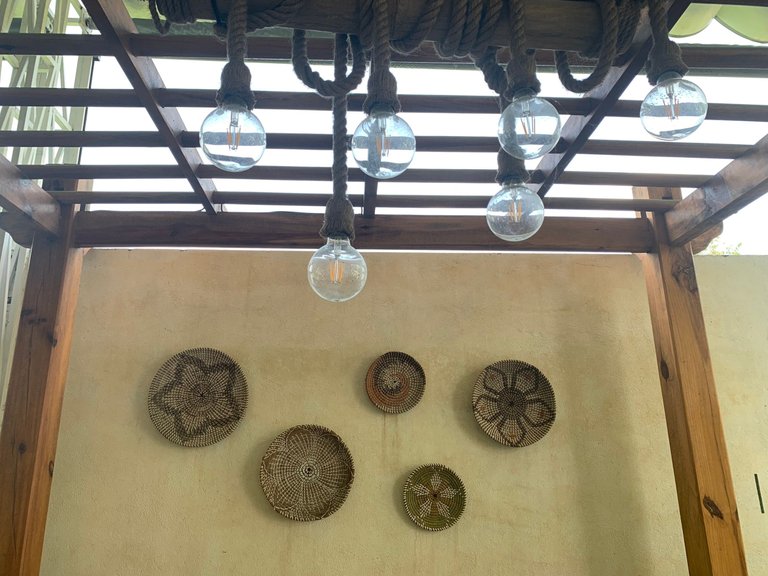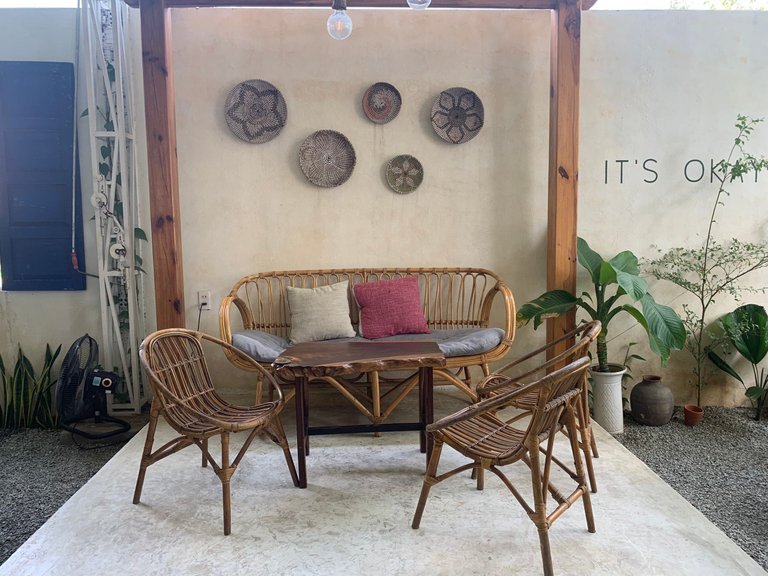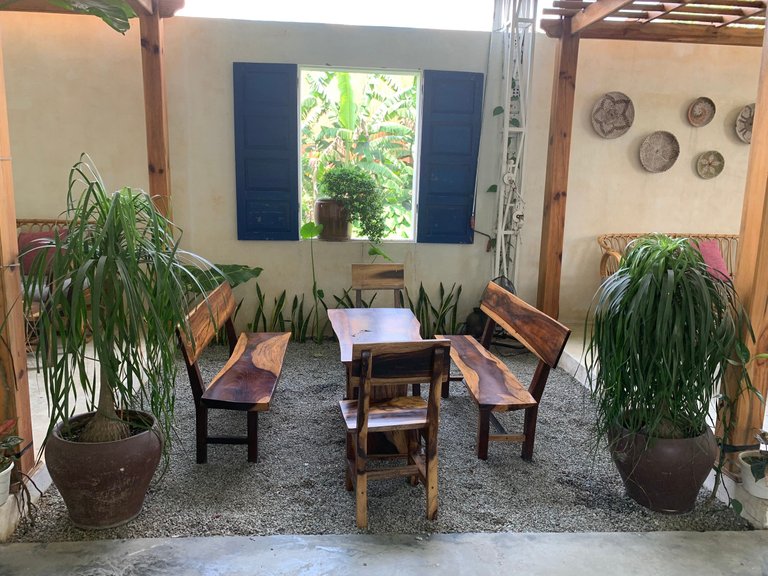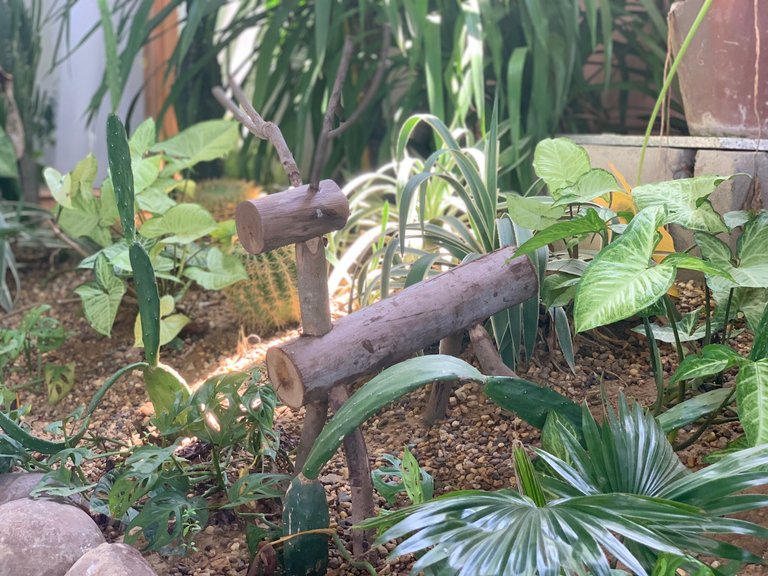 After exploring and saving beautiful pictures on my phone, I returned to my seat with my best friend. We talked, and told each other about the work both in the near future and also the difficulties that we are facing. After talking for a while, I suddenly realized that it was 10 o'clock, I had to go home to prepare lunch, so our conversation had to stop at that time.
This is an interesting experience for me, it's been a while since we met to talk, so this time I went for coffee I was very happy.
Thank you for taking the time to read my post. Please interact and wait for my upcoming interesting articles!!!😘
---
---