Selfie de Logros / Achievement selfie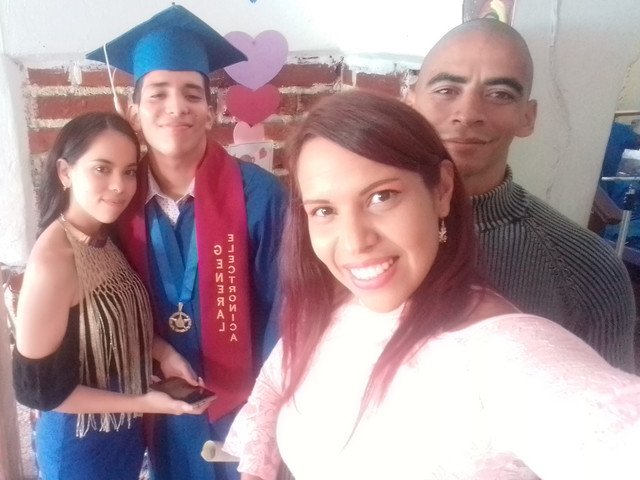 Esta selfie es una de las mas importantes de mi vida, aunque no sea una foto profesional, lleva años de esfuerzo tanto de nosotros como padres, como nuestro hijo en su escuela.
Mi hijo se graduó de Técnico Medio en Electrónica, para los que no saben se estudia un año mas que el bachiller tradicional.
Es bueno con las matemáticas y los números en general, por eso tratamos de guiar por una carrera afín.
Con esto puedo decir que siguió los pasos de sus padres, yo soy Técnico Medio en Electrónica y mi esposo Técnico Medio en Electricidad.
Aunque en un 2020 tan accidentado, donde no habrá un acto de homenaje, pues el orgullo que siento es muy grande y quise compartirlo con ustedes.
Gracias
---
This selfie is one of the most important in my life, although it is not a professional photo, it takes years of effort from both us as parents, as our son at his school.
My son graduated as a Middle Technician in Electronics, for those who do not know, he studies for one year more than the traditional bachelor.
He is good with math and numbers in general, so we try to guide him through a related career.
With this I can say that he followed in the footsteps of his parents, I am a Middle Technician in Electronics and my husband a Middle Technician in Electricity.
Although in such a bumpy 2020, where there will be no act of homage, because the pride I feel is very great and I wanted to share it with you.
Thank you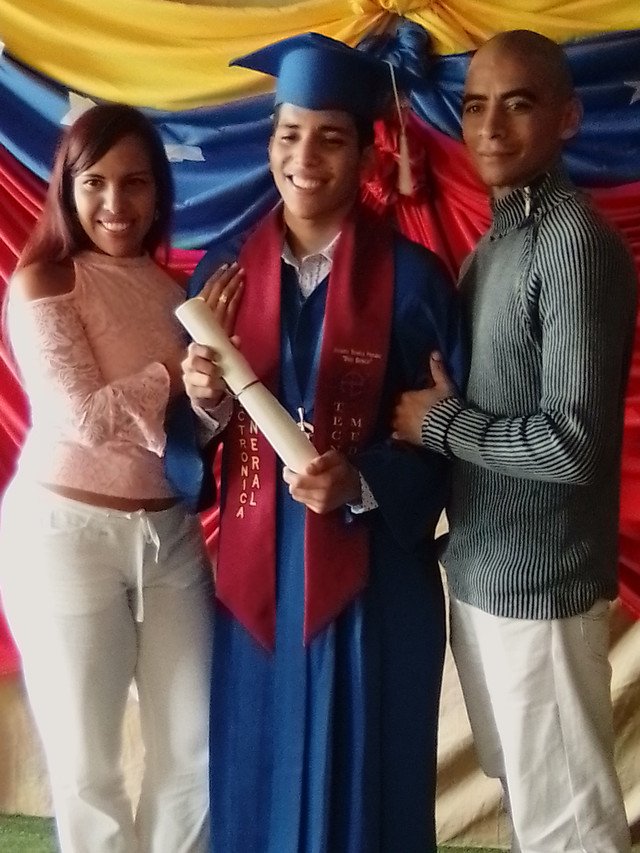 ERILEJ
---
---