Showing my face with allergy 🤧

Hello, I'm back!

I want to show you my face. I have taken a picture of myself, maybe not the prettiest one.
A natural photograph, maybe at another time the photo would be more graceful.
Many times we take a picture and if we don't like it we take several more, until we get it as we wanted, we even add filters to make our photo more striking.
I took this picture yesterday morning, my allergies are getting stronger and stronger, not only I sneeze non-stop, but also my eyes are swollen and itchy.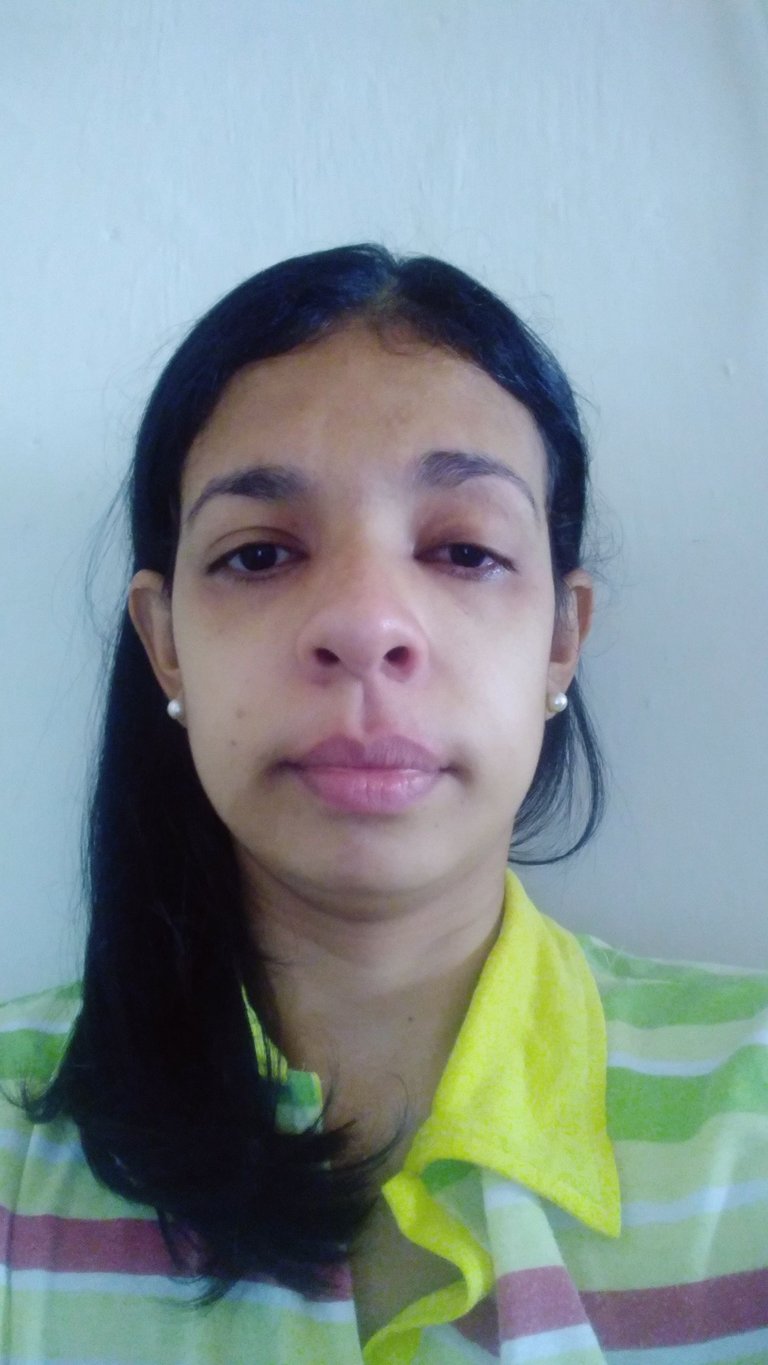 That's why my eyes are so red and watery. I wanted to immortalize that moment in a photo and share with you.
Because in the midst of so many allergies and discomfort we must remain optimistic that things will work out well and that we will get better, not always a pretty face is a reason for joy, and a serious and sick face like the one in my photo, does not mean that I am bad, as the saying goes:

"Appearances can JJbe deceiving".

P.S.: In my left eye I have a palpebral ptosis from birth, that is nothing more than the drooping of the upper eyelid, which makes my eye a little smaller. But with the allergy it gets inflamed and it looks a little more droopy.
Photograph taken with my cell phone.

[source](https://pixabay.com/es/vectors/separadores-c%c3%adrculos-decorativas-5889914/)


---
---