Sometimes in summer, Stag beetles are flying above my garden, and above my hometown in general, on their way from one small patch of forested area to another similar oak grove ...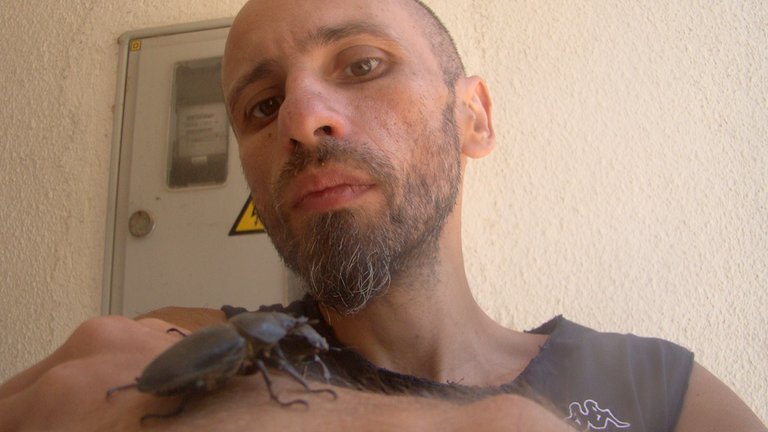 ... and sometimes, they land for a while. In this post I'll show you some selfies, with me and these summer visitors. Here you can see some female beetles on the shot from 2015.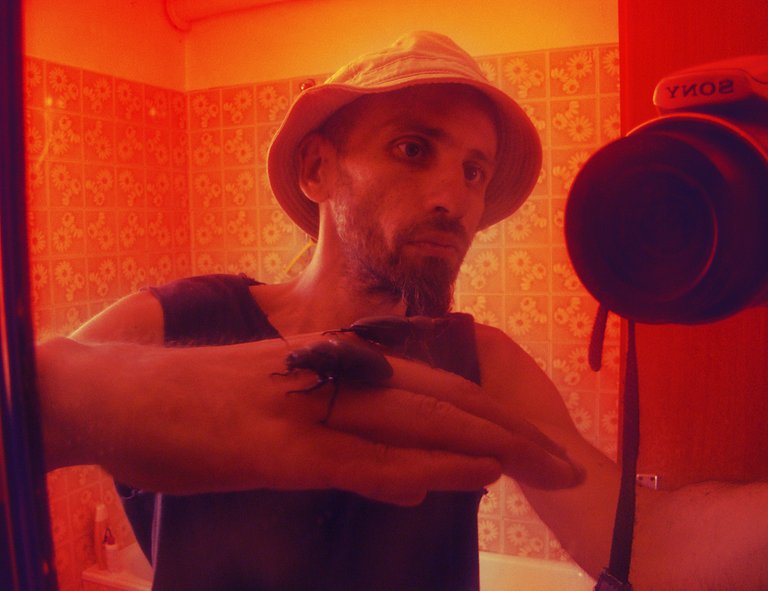 Here is a slightly trippy vision photographed in the bathroom mirror.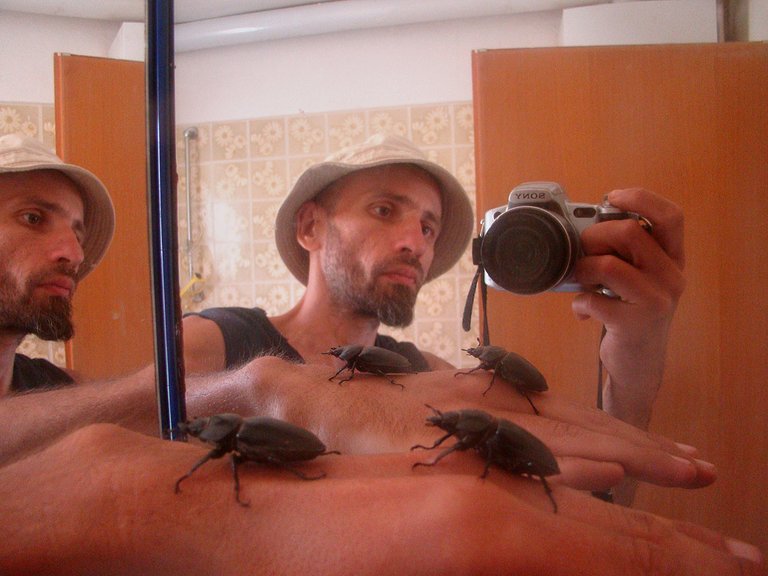 Through the magic of that mirror ...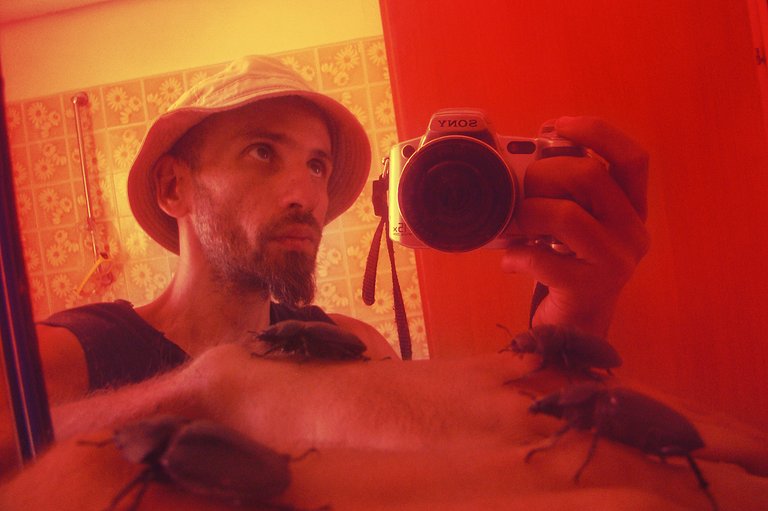 ... the two beetles became four.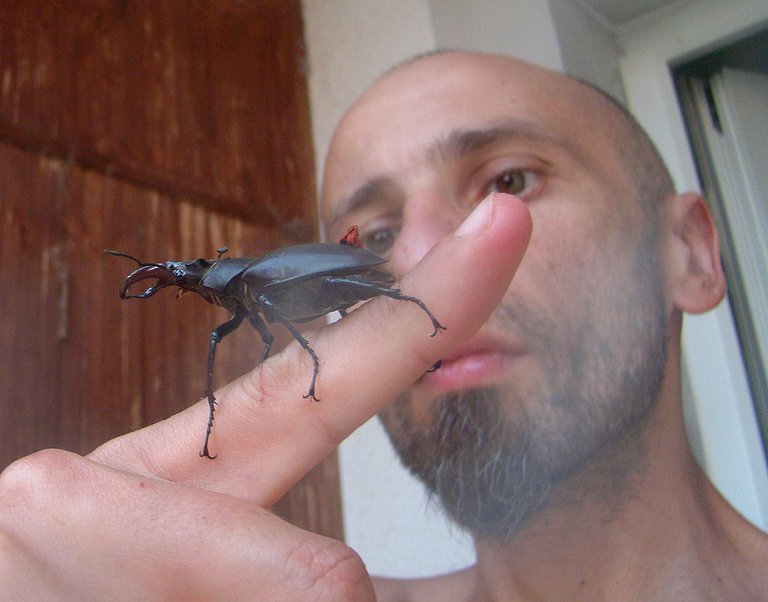 Here you can see the male stag beetle with long mandibles ...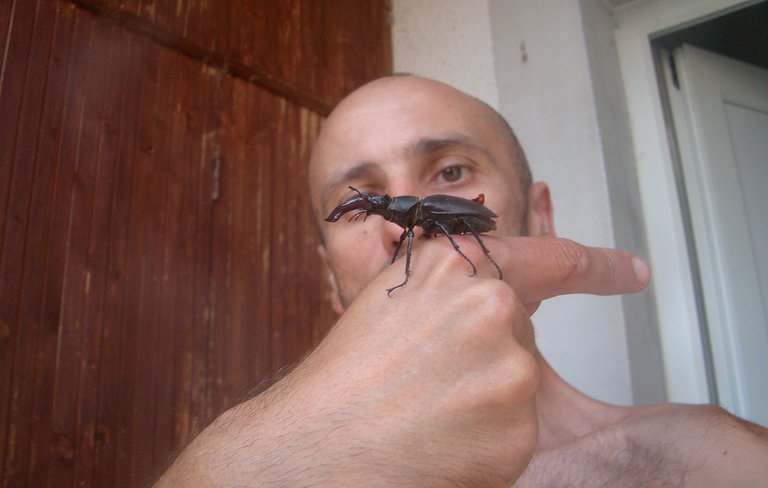 ... on some shots from 2014.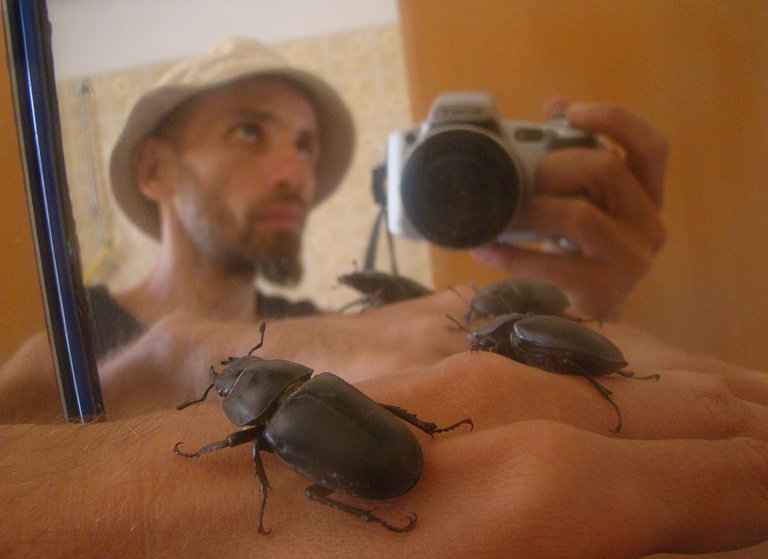 (Enlargeable)
As always in these posts on HIVE, the photographs are my work. All the beetles flew away after the shooting.