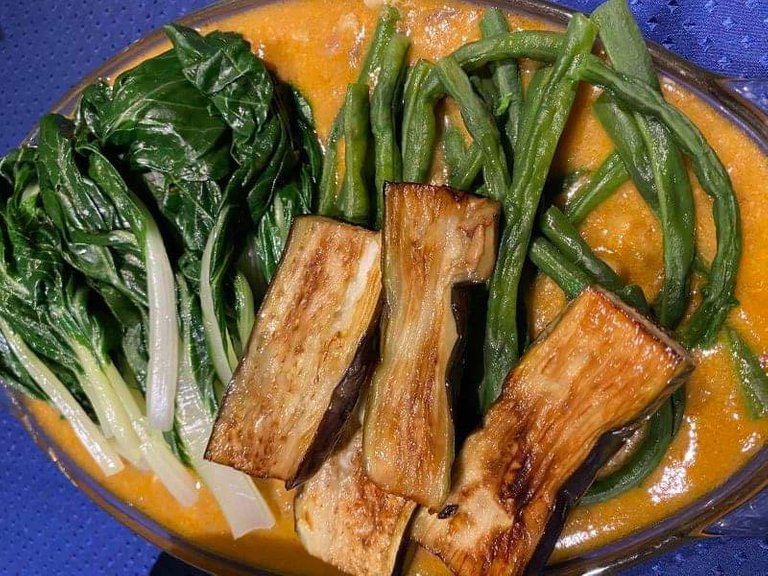 I had to cook Kare-kare because I negotiated with my family to not go eat outside since I feel like it's a waste of lots of money for so-so kind of food sometimes. It's also difficult to find a nice place and it's kind of such a hassle to have your temperature checked at the door, sprayed disinfectant, wearing a mask, wearing a face shield, showing your QR code, and so on. I really just feel lazy today and I'm getting sick of the strict protocols getting in establishments.
I promised my family to cook our favorite Kare-kare dish which I am very much proud of because it's one of the things I am good at. I know you have seen this in my feed many times, bear with me. I really just love this dish and so is my family. We jogged for a little bit and I prepared this dish and now we are full.
Eating together with your family is the best quality time you can spend each day! I will never get tired preparing good meals for them.
Thanks for reading and have a nice day!