Hello, my dear Members of the Model-Agency Community,
Miss AUGUST 2020 is finally elected. It is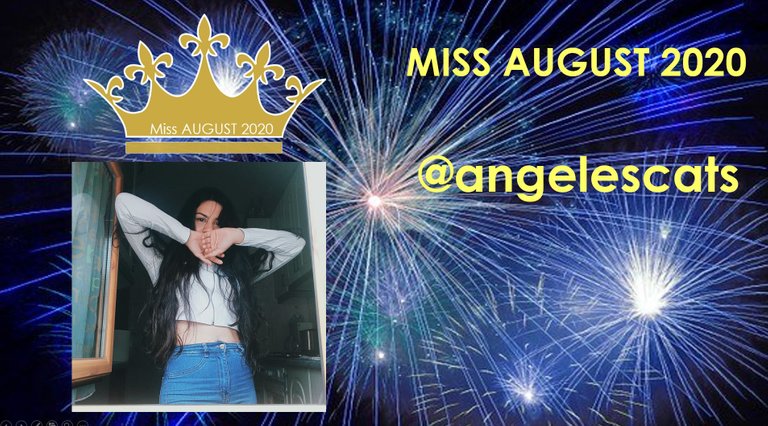 As you can see from the voting results below, it was a very clear decision. It may have helped that @angelescats was very active to engage with her voters and replied their thanks to a lot of them.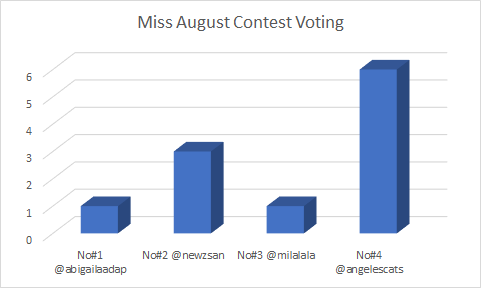 Congratulations to her victory and the 10 HIVEBasicIncome shares as a price. It would be wonderful to see @angelescats subscribing to our Model-Agency Community (hive-151070) in order to increase her winnings in the future and to post her content directly into our community.
Congratulations!
We have also a winning Voter! It is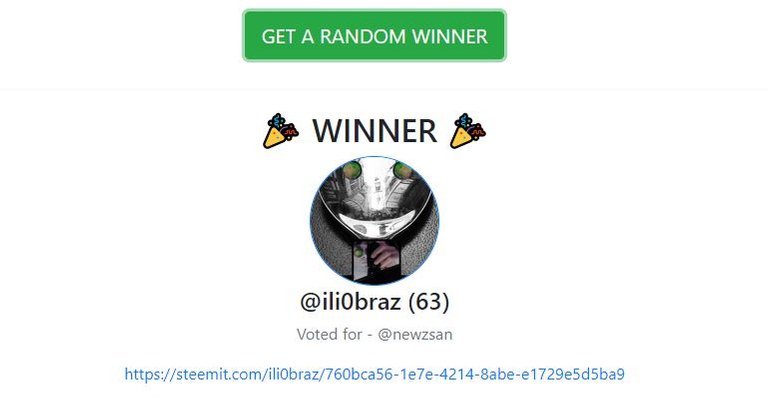 The winning comment was drawn by Random picker as usual. @ili0braz will receive 10 HBI shares as he is a member of our Model-Agency Community (hive-151070) and therefore is eligible to double his winnings. Congratulations!
Please be aware of this week's Contest and give your vote to your favourite. There are HBI shares to win and a lot of fun to gain.
Have a nice day.
Your instagram-models