A POB Experiment: Are you on board?

This publication was also written in SPANISH and PORTUGUESE.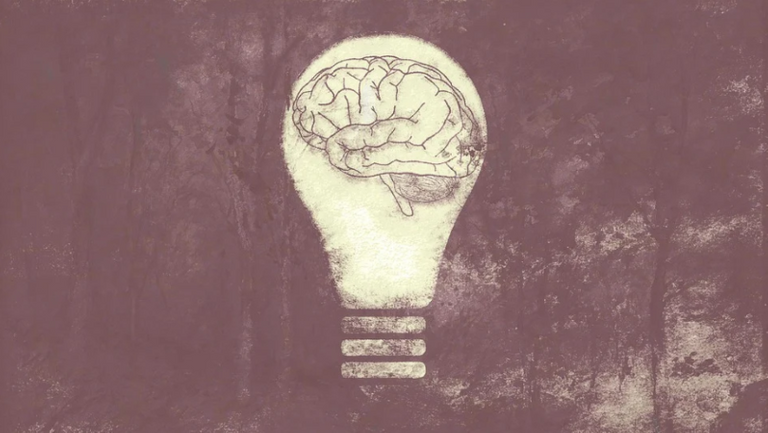 Pixabay
After reading this post (written by @hranhuk) about POB token usability, I decided it was time to put an old project into practice (something I've even written about in an older post): trends to boost a very interesting idea: to popularize this community's token in the sense of perspectives that make it a payment currency. The concept is very simple and deserves a lot of attention.
Going straight to the point: @hranhuk is a person who works with custom products (mugs and is also a candle seller, which he manufactures himself) and considering that his work is a real POB and these works need to be better recognized, I want to promote a contest, where the prize will be something of his authorship: a very personalized mug in the style and essence of the Proof of Brain community.
This will be the prize. What will change is just the username on the mug.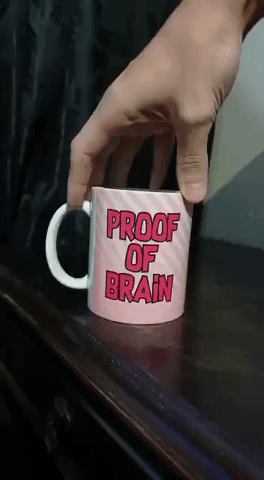 This one was made to @vempromundo (who bought it directly from @hranhuk).
The contest will be exclusively for Brazilians. No, this is not segregation it is just a decision to make things easier. Shipping any order abroad is very expensive and certainly the value of a mug will be more expensive if the shipping fee is added to the final value. So, it's more of a logistical issue and as I want to put this experiment into practice, I count on the understanding of each one of you.
Let's go, Brazilians! Answer me the following question: "How is the Proof Of Brain community changing your life?" Write (on your own blog) a text describing all the good things linked to POB that are positively impacting your life and how you see your future here within the community in a general context. Be personal, and write down your most beneficial experiences to inspire other users.
The contest result will be on the October 25th, but entries will only be accepted until the 23rd. Every post will be read / judged by me and @hranhuk. Good luck to all of you. I hope this initiative works and that it can inspire others to do something similar in their countries and help this community grow to its widest proportions. This project of mine is just a grain of sand, but it could become a mountain.
---
Un Experimento POB: ¿Estás a bordo?
Después de leer esta publicación (escrita por @hranhuk) sobre la usabilidad del token POB, decidí que era hora de poner en práctica un antiguo proyecto (algo sobre lo que incluso he escrito en una publicación anterior): tendencias para impulsar una idea muy interesante: popularizar el token de esta comunidad en el sentido de perspectivas que lo convierten en una moneda de pago. El concepto es muy simple y merece mucha atención.
Yendo directo al grano: @hranhuk es una persona que trabaja con productos personalizados (tazas y también es vendedor de velas, que él mismo fabrica) y considerando que su trabajo es un verdadero POB y estos trabajos necesitan ser mejor reconocidos, quiero Promocionar un concurso, donde el premio será algo de su autoría: una taza muy personalizada al estilo y esencia de la comunidad Proof of Brain.
El concurso será exclusivamente para brasileños. No, esto no es segregación, es solo una decisión para facilitar las cosas. El envío de cualquier pedido al exterior es muy caro y ciertamente el valor de una taza será más caro si la tarifa de envío se suma al valor final. Entonces, es más una cuestión de logística y como quiero poner en práctica este experimento, cuento con la comprensión de cada uno de ustedes.
¡Vamos, brasileños! Contéstame la siguiente pregunta: "¿Cómo está cambiando tu vida la comunidad Proof Of Brain?" Escriba (en su propio blog) un texto que describa todas las cosas buenas vinculadas a POB que están impactando positivamente su vida y cómo ve su futuro aquí dentro de la comunidad en un contexto general. Sea personal y escriba sus experiencias más beneficiosas para inspirar a otros usuarios.
El resultado del concurso será el 25 de Octubre, pero solo se aceptarán inscripciones hasta el dia 23. @hranhuk y yo leeremos / evaluaremos cada publicación. Buena suerte a todos ustedes. Espero que esta iniciativa funcione y que pueda inspirar a otros a hacer algo similar en sus países y ayudar a esta comunidad a crecer en sus proporciones más amplias. Este proyecto mío es solo un grano de arena, pero podría convertirse en una montaña.
---
Um experimento POB: Você está a bordo?
Depois de ler este post (escrito por @hranhuk) sobre a usabilidade do token POB, eu decidi que chegou a hora de colocar em prática um projeto antigo (algo que eu até já havia escrito sobre em algum post mais antigo): as tendências para impulsionar uma ideia bem interessante: popularizar o token desta comunidade no sentido das perspectivas que o tornam em uma moeda de pagamento. O conceito é bem simples e merece muita atenção.
Indo direto ao ponto: @hranhuk é uma pessoa que trabalha com produtos personalizados (canecas e também é vendedor de velas, que ele mesmo fabrica) e considerando que o trabalho dele é um verdadeiro POB e esses trabalhos precisam ser mais bem reconhecidos, eu quero promover um concurso, onde o prêmio será algo de autoria dele: uma caneca bem personalizada dentro do estilo e da essência da comunidade Proof of Brain.
O concurso será exclusivo apenas para brasileiros. Não, isso não é uma segregação é apenas uma decisão no sentido de facilitar as coisas. Enviar qualquer encomenda para o exterior é muito caro e certamente o valor de uma caneca sairá mais caro se a taxa do frete for somada ao valor final. Então, é mais uma questão logística e como eu quero colocar este experimento em prática, eu conto com a compreensão de cada um de vocês.
Vamos lá, brasileiros! Me respondam a seguinte pergunta: "Como a comunidade Proof Of Brain está mudando à sua vida?" Escreva (no seu próprio blog) um texto descrevendo todas as coisas boas atreladas ao POB, que estão impactando positivamente à sua vida e como você enxergar o seu futuro aqui dentro da comunidade em um contexto geral. Seja pessoal, e escreva suas experiências mais benéficas para inspirar outros usuários.
O resultado do concurso será no dia 25 de Outubro, mas as participações só serão aceitas até o dia 23. Todo post será lido / julgado por mim e por @hranhuk. Boa sorte a todos vocês. Espero que esta iniciativa funcione e que possa inspirar outras pessoas a fazerem algo similar em seus países e ajudar este comunidade crescer nas suas mais amplas proporções. Esse meu projeto é só um grão de areia, mas ele pode se tornar uma montanha.
---
Posted via proofofbrain.io
---
---