When privilege is misused.
Some days ago, I was compel to reprimand my staff, due to a complaint launched against her by one of our trusted clients.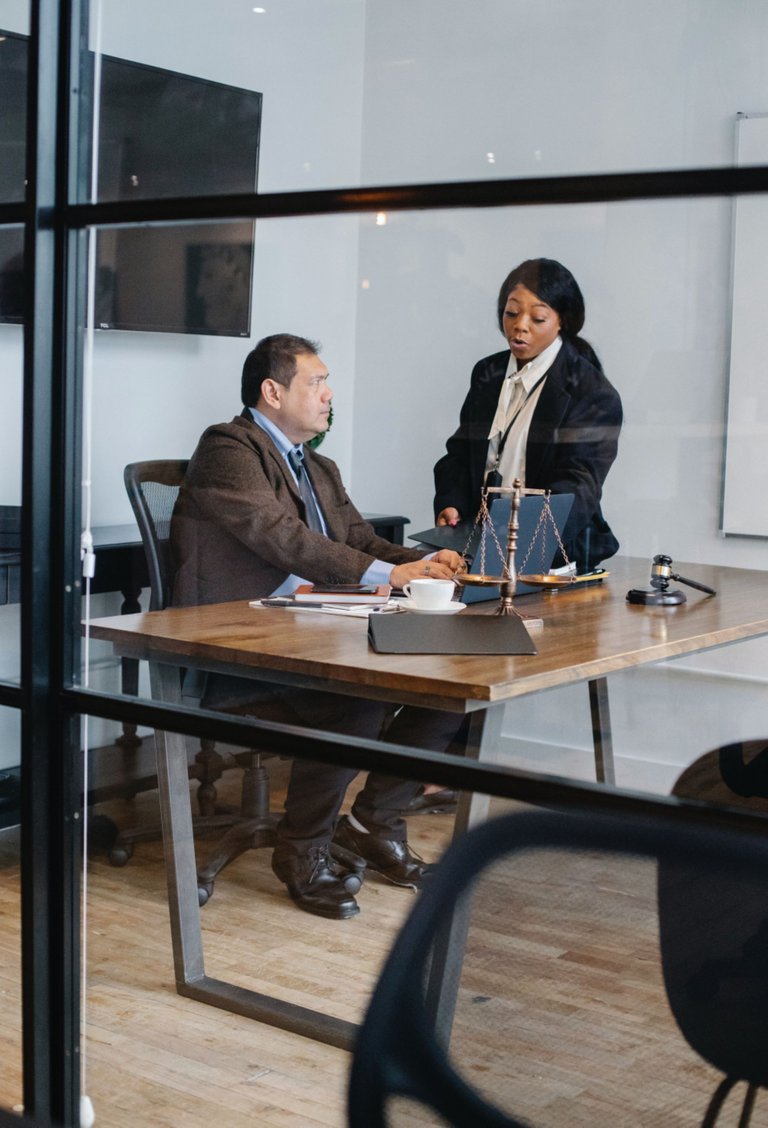 Photo by Sora Shimazaki from Pexels
To my surprise, she was quick to accuse me of taking sides with the said client against her. She said that I was eager to believe what was said to me concerning her, even without listening to her side of the story.
Quite a valid argument.
Her words of defence would have made a good case, had she spewed facts from her mouth. But that was not the case, she was rather being unfair to me. I mean, really unfair.
As a matter of fact, she was the first person who complained to me, of an alleged unruliness of the said person.
To serve her interest, I confronted the gentleman and I requested for his side of the story. The gentleman first of all apologized for any form of trouble he might have caused me, but however stated from his perspective, what is the cause of the friction between that seem to exist between them.
For civility's sake, I tendered due apologies on her behalf. We parted ways, not before raising a glass to a better working experience. We left each other on a good note.
Clearly, I only reprimanded her after I might have listened to the sides of the story.
I was only attempting to proffer a solution, capable of resolving the conflict that existed between them.
I went to her (my staff), and gave her my resolutions. No harsh word was spoken. I don't even think that I'm graced with such. I merely pointed out areas I thought it will be good if she improves on.
upon hearing my words she snapped, almost immediately and started raining accusations down on me.
She held on to a word I used and began to educate me on how wrong I was to have used such word on her.
The supposed evil word was "rival". I simply told her not to act as a rival to our clients, but to rather be friendly with them. I took my time and elaborated on the benefits of winning people to one's side as opposed to rivalry.
It seemed like she only heard the word "rival", out of many words that were spoken. She pinpointed that particular word and built her case around it. She was telling me that she's a rival to no one, hence the reason, I shouldn't have used such word, while addressing her.
To say the least, I was astonished by her effrontery. Not really because of what she said, but the manner at which let out those words.
Through her mischievous tone, I could hear what she didn't say even more clearly than what she said.
She almost got on my nerves.
I guess her temerity was caused by how we started. We started off on a very unofficial grounds. So even when she began to work for me, nothing really changed. It is obvious that she can not see that I am vested with the responsibility of dishing out orders, and proffering solutions.
I can not state, as a matter of certainy, what she expected of me.
It makes me wonder, "was she expecting me to receive a complaint and yet keep mute as though nothing happened?".
"Maybe she wanted me to fight the client and just let her be".
Like I said I earlier, I don't know what she was expecting.
But I think I know what her problem is. Her case is no different from that of million others in her position.
That is to say that a greater percentage of humans are victims this.
It is the 'familiarity breeds contempt mantra'.
We just can't separate people's roles in our lives.
A movie I watched on my sister's laptop computer few years ago, perfectly fits in here. I can't remember the movie's title, since I wasn't really into it. Nevertheless, as a reflective being, I was struck by a line used in the movie.
It was a story of a spoilt child who eventually started working in his father's multi-million dollars corporation. While lazing about at work place, in his usual manner, his dad was quick to remind him that in the office, he isn't the spoilt child of rich father, but a young man who is trying build his career like every other person in the office.
That is a wisdom that is not common to many.
The truth is, we may have to work for our father, mother, siblings, friends or even lovers.
In such scenarios, we must be able to see those people in their capacity as our boss, and thereby relate with them as such, especially during official functions.
Failure to do that is nothing but an abuse of access and privilege.
Professionalism entails that we see people in their respective capacity, irrespective of who and what they are to us in informal settings.
It is funny how we feel that the people we have access to should not be duly honoured by us.
To some, everyone deserves their respect apart from those they have close informal relationship with.
It's an error that is old as time itself.
However, it does not in anyway imply that you also have to be victim of it.
I believe that you can do better.
Don't abuse privilege.
Give honour to whom honour is due.
---
Posted via proofofbrain.io
---
---