This is Walter's Dogwood 말체나무 found in the secret garden of the Changdeukgung Palace in Seoul, Korea. This palace was built in the 1400s during the early Chosun period. At that time the royal family would stroll these secret gardens. A step in this garden is a step back in time to the age when a young prince would roam this garden freely.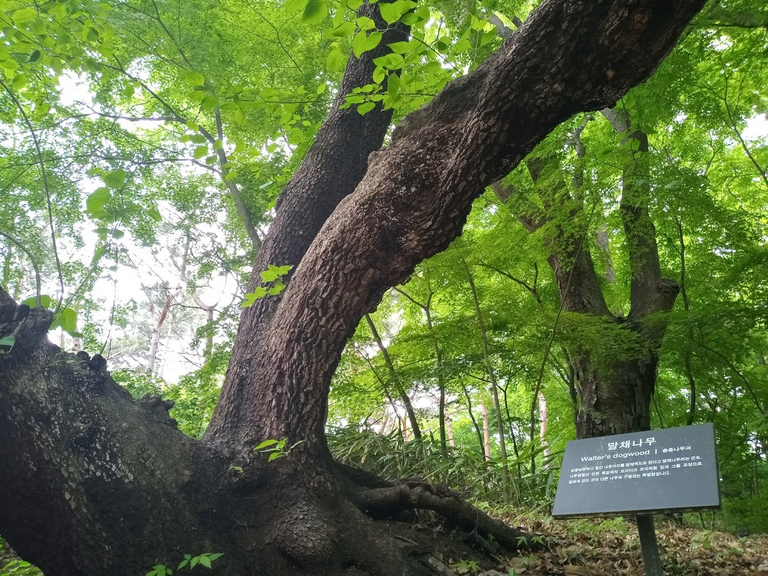 The trees know and remember this time when the air was clean and young boys ran around in a prince's gown. A time when gardener's prepared an environment of peace and study among turmoil and aggression.
"Wait", the trees say.
"That time is today."
Another tree that comes to mind is the tree at the front gate of the palace. This tree is more than 500 years old but is held together with a kind of tree cement and a support beam.
The final tree here is found inside the secret garden. This tree must have a long history for it has been hollowed out but still continues to stand.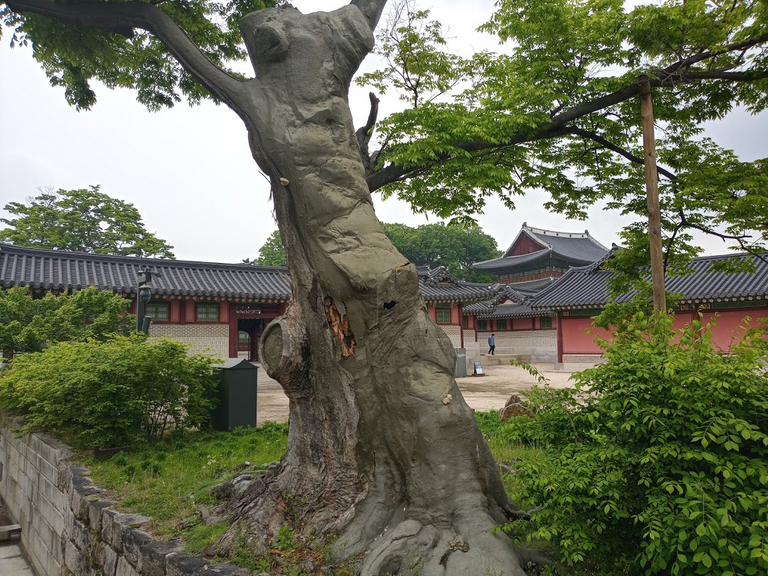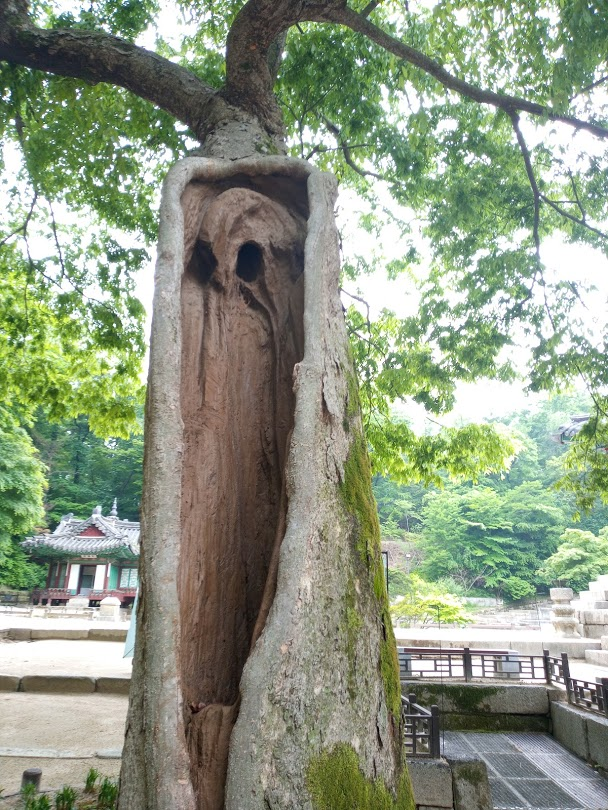 Korea has been through invasion and occupation. Some of the trees survived and they continue to tell the story of a history many have forgotten.
I'm very thankful for the opportunity to see these trees and share them with you this weekend. The best thing about secret garden is there are only twenty people allowed in the garden at any one time. It is a huge garden and the day we chose there was some rain so besides the security guards we pretty much had the whole garden to ourselves.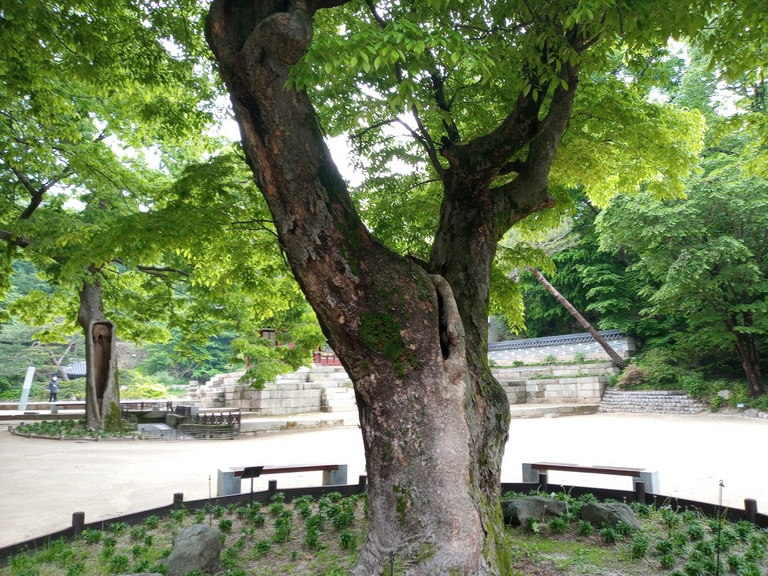 Hug a tree if they let you. This one is just about the right size for two to hug together. One hug from this tree is a journey through history to when the kings were young. These trees saw everything from arguments in the courts to a young girl running away hiding in garden. These trees met ambassadors and diplomats from great power nations and today these trees met me.
If you are in town let me introduce them to you.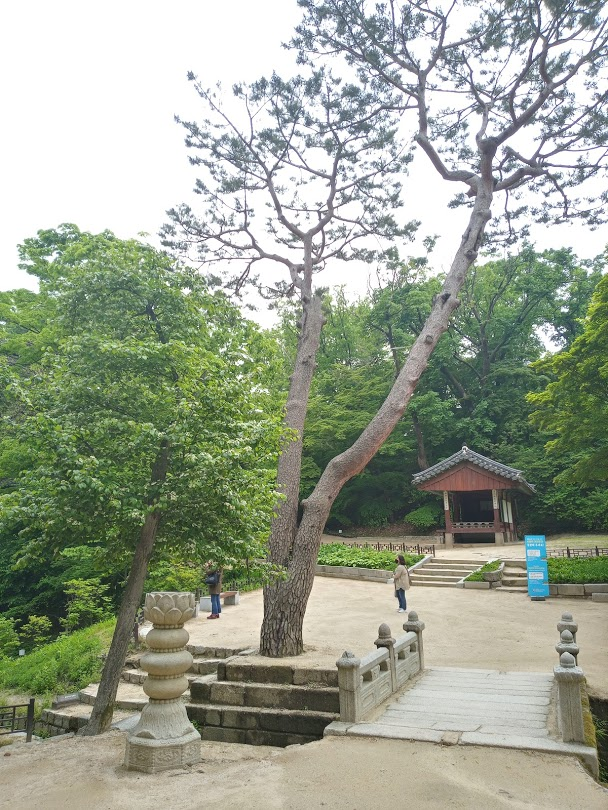 peace
---
Posted via proofofbrain.io