Show me that healthy ego

EGO
Is a small ego a healthy ego or is a big ego a healthy ego?
Is there a healthy ego?
Is there a sick ego?
I began with a google search for the word "ego" and all I got was a shoe store. This concluded to me that Google has a sick ego.
We still haven't even found the the definitions of ego, healthy ego or sick ego but Google doesn't consider that important. After all there are shoes to sell. Now is there something wrong with this search engine or is it just my ego speaking?
In psychology Feud categorized the human personality into three parts: The Id, Ego and the superego. In Freud's theory the Id is like the basic instinct part. The ego is what he calls "that part of the id which has been modified by the direct influence of the external world." In other words it's the mediator between the basic instinct and the real world. The basic instinct is strong but kept in check by the ego like a man riding a horse keeps the horse in check by holding on the reins. The superego strives towards perfection persuading the ego with moralistic goals.
I think the struggle between ID versus super ego is best depicted in Homer Simpson.
Ego Search Results

Homer Simpson Id, Ego, Super Ego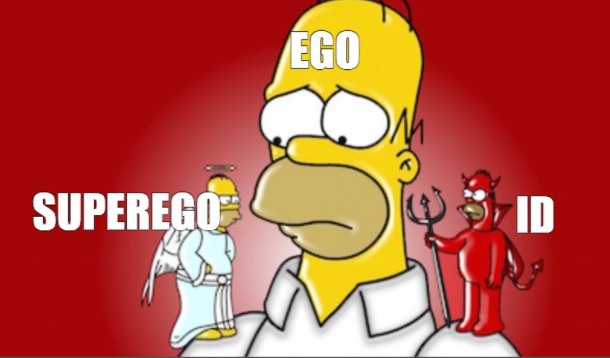 Today the definition of "ego" basically means what a person thinks of themselves. It looks to me like people treat "ego" the same as self-esteem.
One can have a small ego or a large ego.
A small ego cannot be considered a healthy ego they put themselves down. They think they can't do anything right or are afraid to even try. They are the kids in class who have their head down on the desk from the start of class. They are just convinced they can't do "it", whatever "it" is.
The opposite group is the group with the large ego. They are sometimes called the self-absorbed narcissistic people. They are right always right and will prove it. They are convinced they are the best and can do anything better than anyone else.
So what is a healthy ego? Is it somewhat in the middle?
Is there a medium ego?
A healthy ego is a healthy self-regard. They have inner "ego strength" to not explode when spoken of.
Litmus test of healthy ego:
Get some good constructive criticism from others
Realize a difficult truth about yourself
How do you react?
A. a spiral of self-condemnation
B. a narcissistic explosion
C. a fair self-evaluation with adjustments if necessary
There's your litmus test.
A healthy ego will acknowledge one's own limitations and not be afraid to show weaknesses. It won't be constantly defensive when it is threatened but it can more on and do what it has to do. One who has a healthy ego has a firm sense of self-worth and competence but doesn't have to brag about it.
A - Small Ego
B - Big Ego
C - Healthy Ego
---
Why even care?
Self examination is the number one preventative medicine.
Ask yourself why you respond to things the way you do. Everyone can take some room to grow.
Growing up in the 1970s most of us learned this on the playground. Today we take it to the social media and interactive gaming world. The learning curve gets a lot steeper. Still we can see who we are in our comments. These comments can be a highly volatile playing field.
Last month around this time I wrote a simple post about Labor Day and got an interesting comment that still boggles my mind.
Today's Playground
https://www.proofofbrain.io/hive-150329/@mineopoly/international-workers-day

It doesn't seem to be the response of a healthy ego. I don't know if it was the stress from covid related problems or maybe just too much bull from the bull market but my friend lost control of his ego. Maybe he was trying to be funny but I didn't get the joke.
It's worth it to take two minutes today and consider where does your ego stand. Are you a senseless add on google search pushing your way to the top of the listings? Are you a snail curled up in your shell because you are afraid of any more criticism?
Who are you really and what is your self worth?
My organic chemistry professor would say to often:
The human body consists of
Carbon
Hydrogen
Nitrogen
Oxygen
Phosphor
Sulfur
Worth about $9.49 or one bottle of Butterscotch Schnapps.
Oh CHNOPS!!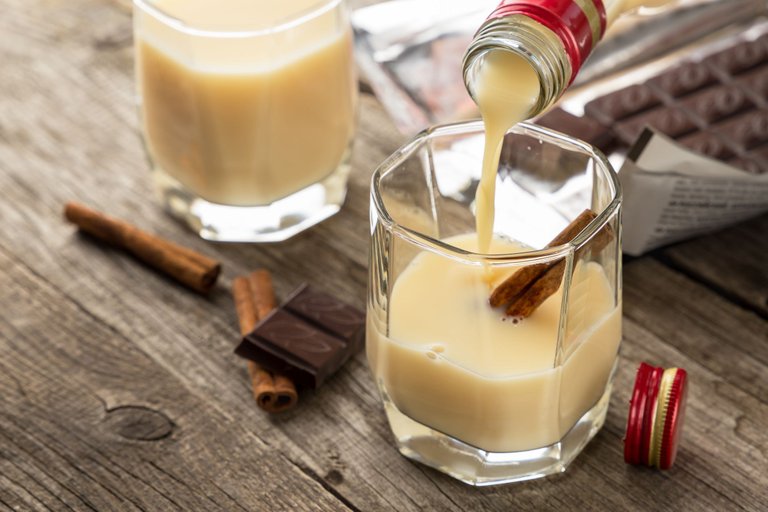 No matter how you make the argument there the true value of a human being comes from inside. It's not what you have done or what you know. It's how you use what you have today to do something great. And if nothing great happens how you can get up and even enjoy the learning experience from failure.
There will always be this way between Id and superego but its time to grow up!
Go outside and get some fresh air.
Don't vent on me.
By the way... how do you think I answered that dude's comment?
---
Posted via proofofbrain.io
---
---