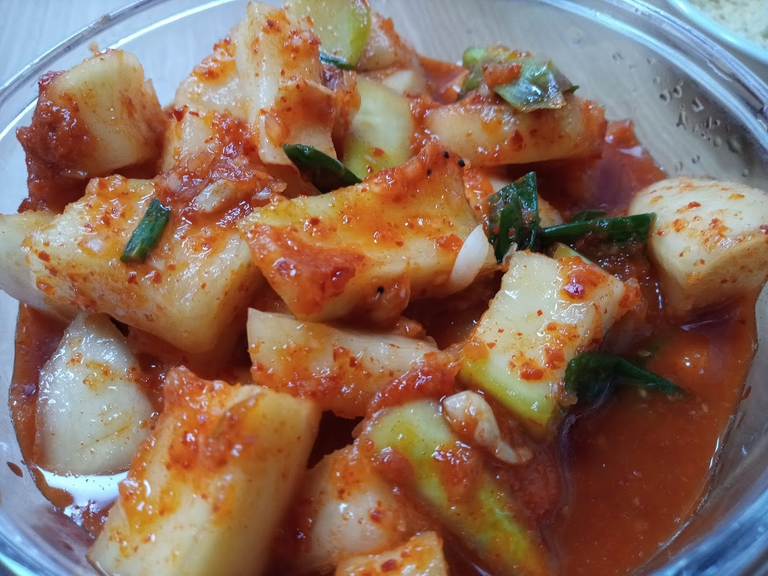 깍두기 김치 (ggak-du-ki kim-chi) Large Asian Radish Kimchi
This is my favorite kimchi and the inspiration for the character Doogie Kkak I use in my ESL classes.
I am so fortunate to have a mother-in-law who prepares this Ggak-du-ki kimchi better than anyone else I know. She came over this weekend with newly fermented kimchi and it is like heaven. It is just fermented a little so it is crunchy not sour. It's kind of like the feeling of eating a chill dill pickle.
The secret is in the sauce. It just looks like a red swamp in there, but in that swamp lies the secret of tasty ggak duki kimchi. The sauce contains a blended mix of garlic and green onions, ginger and dried red pepper flakes. It has a magic flavor.
The flavor and texture of this kimchi is best after two days. Maybe some of you saw my kimchi drawings. The cartoon sketch of 깍두기 kimchi I made is called Doogie Kkak. He loves basketball even though he is the shortest of all kimchi.
I tried to make a puppet of Doogie kkak but it wasn't small and cute. It more resembles cookie monster than anything else. He is now a celebrity in our school with his friend Kimchi Sam.
I want to do more with Doogie Kkak and Kimchi Sam in the future. As for now they are just famous in my school.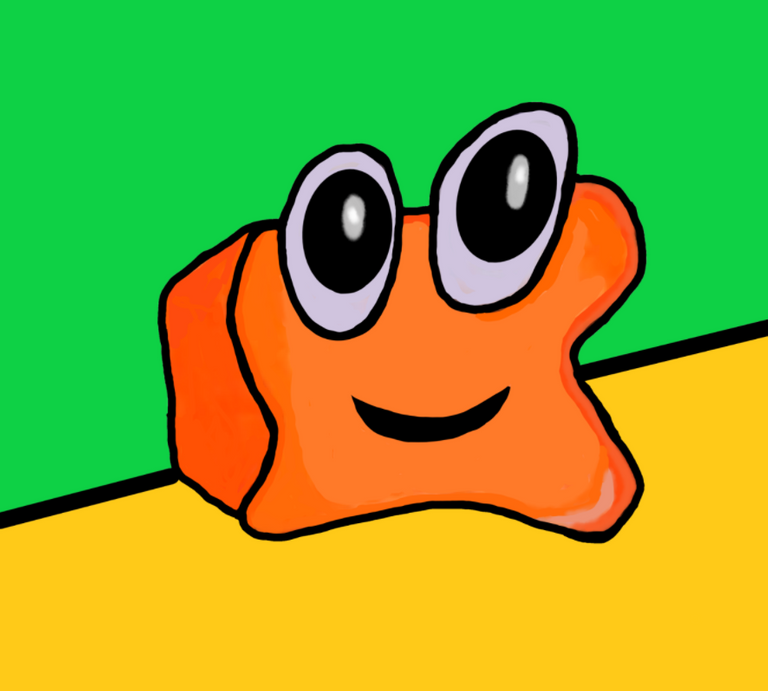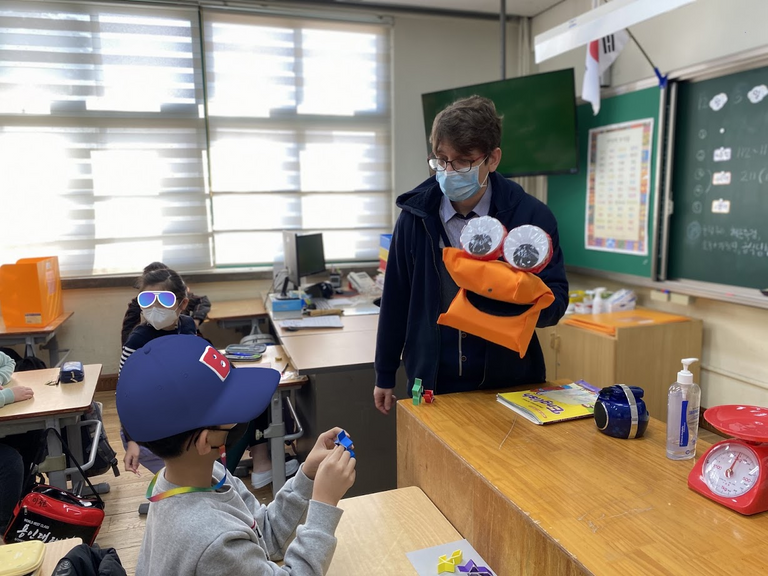 ---
Posted via proofofbrain.io