I have realized that however strong you are in crypto, there is always that time you will be tempted to Fomo in on something!
I am sure some of you reading in FOMOed into BNB a few weeks ago when it was going insane and I also know that some of you have FOMOed into Dogecoin hehe.
I have/had been resisting the urge to FOMO into the shitcoin crazy that has been making rounds, I finally FOMOed into them too.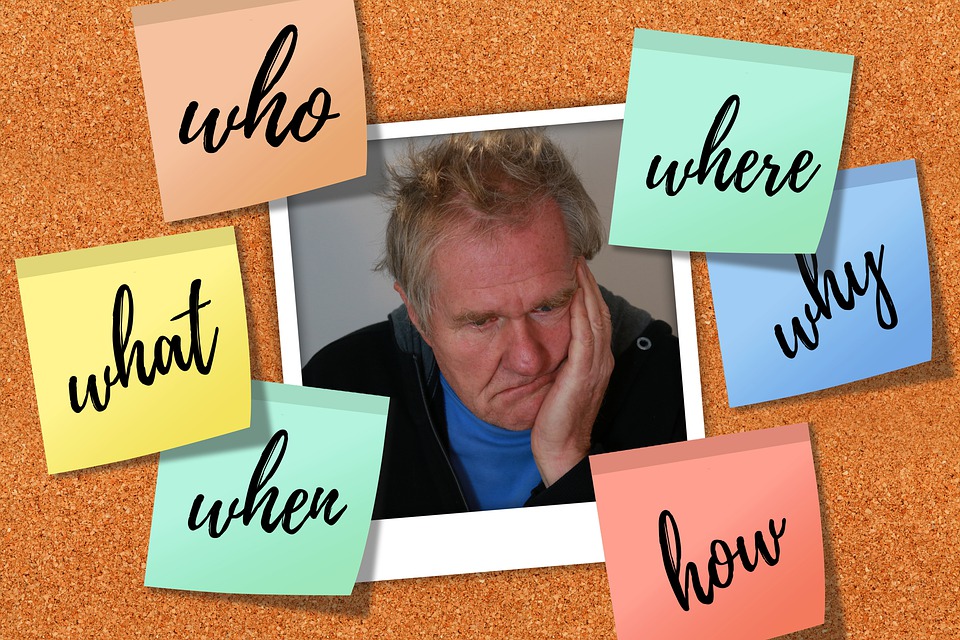 Pixabay image
After the "success" of Safemoon, many such shitcoins have sprung up and I have failed to keep up.
Someone said that we only need one of these shitcoins to make it hahaha.
I vividly remember Safemoon being shilled on Facebook and Twitter and I just ignored it thinking that it can not make insane moves!!
Safemoon has made close to 100x in the last 2 months!!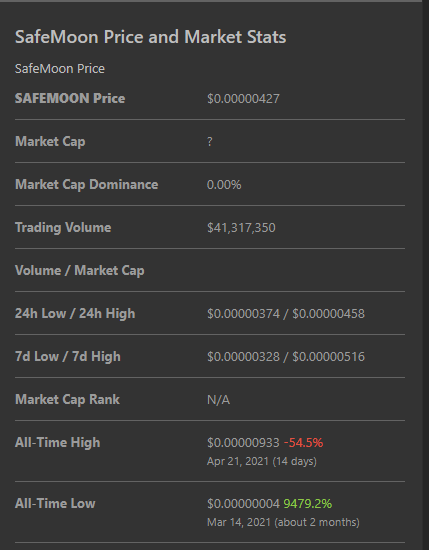 As you can in the above image months ago, Safemoon was $0.00000004 and currently trading at $0.000004 at the time of this writing.
People have made bank through this shitcoin that has a trading volume of $41M as of today!!
I just checked through the historical data and it once had a trading volume of $491M!!!
The "success" of Safemoon that has a supply of 1,000,000,000,000,000 has prompted the birth of many such coins that mostly trade on the Binance smart chain on Pancakeswap.
There are new shitcoins that have sprung up and I am failing to choose the"best" next Safemoon hehehe.
We have Full send, Shibu Inu, Ass, Safejesus, bonfire, spore, eclipse and many others that I might not have heard of yet!
So I FOMOed into Fullsend after failing to get into ASS .
Fullsend has been dropping though and it currently has a marketcap of $8M at a current price of $$0.00000000885338 according to Poocoin App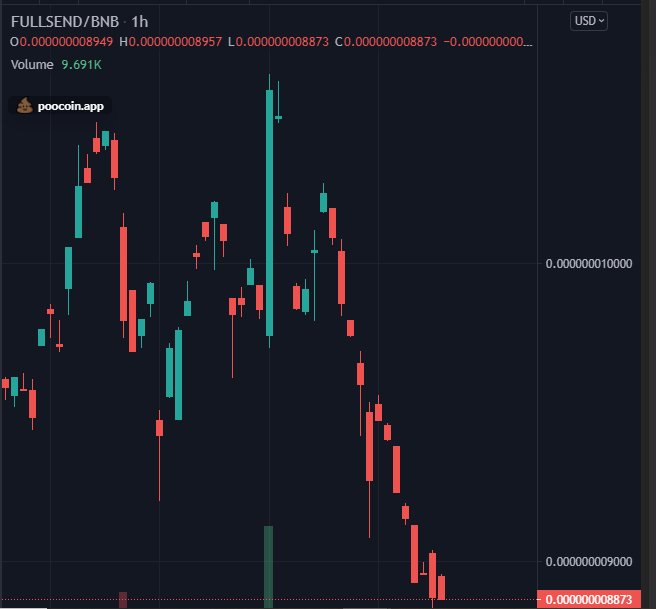 I am now confused on which other shitcoin to put in some small money.
I have been seeing a lot of buzz/shilling on Spore,Bonfire,Shibu Inu,Ass....
I welcome any suggestions from you in the comments section
Love
Jarau Moses
---
Posted via proofofbrain.io