Society Of Sorrows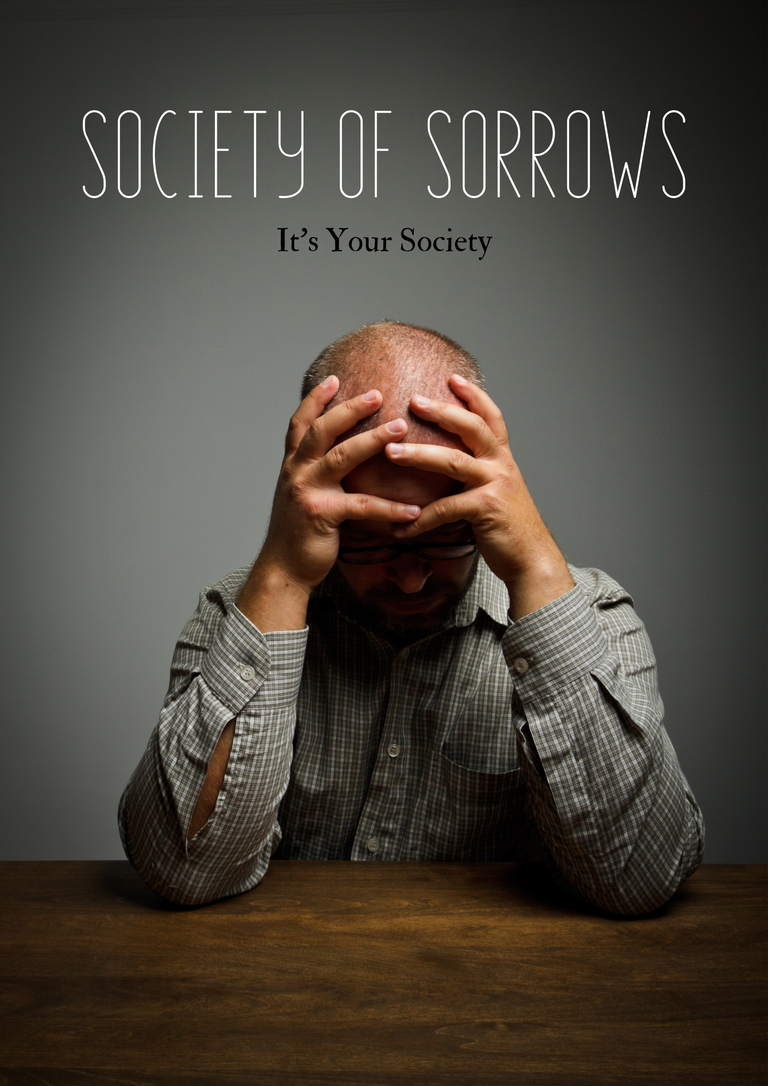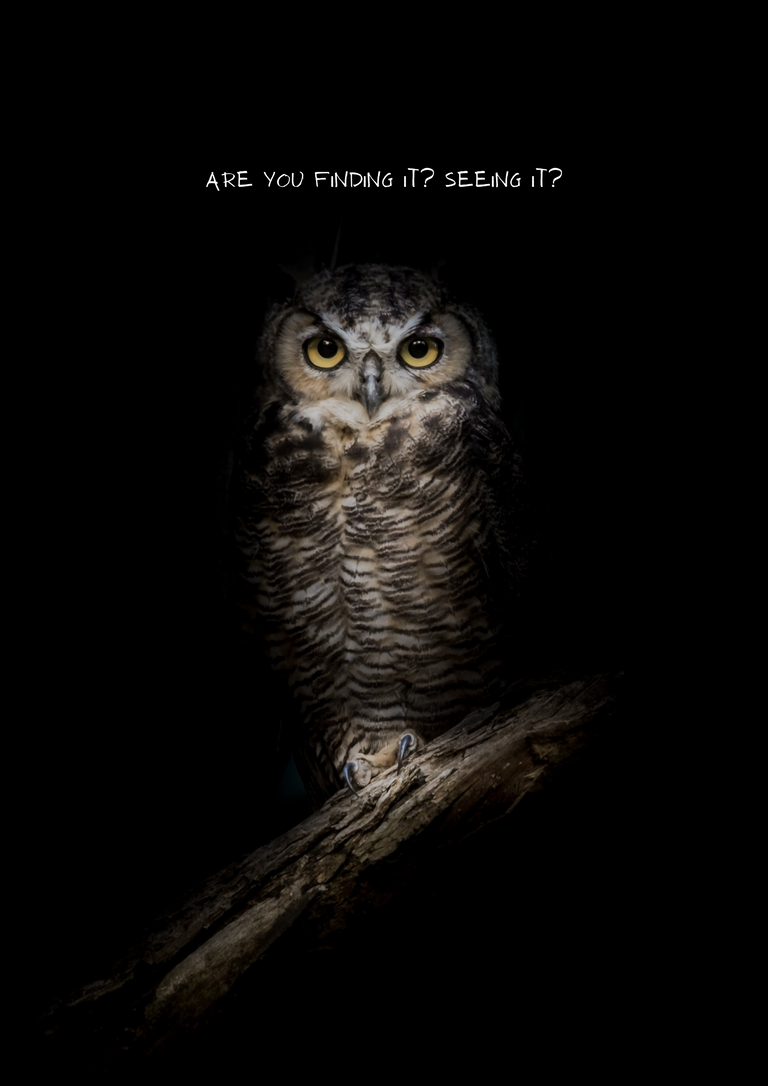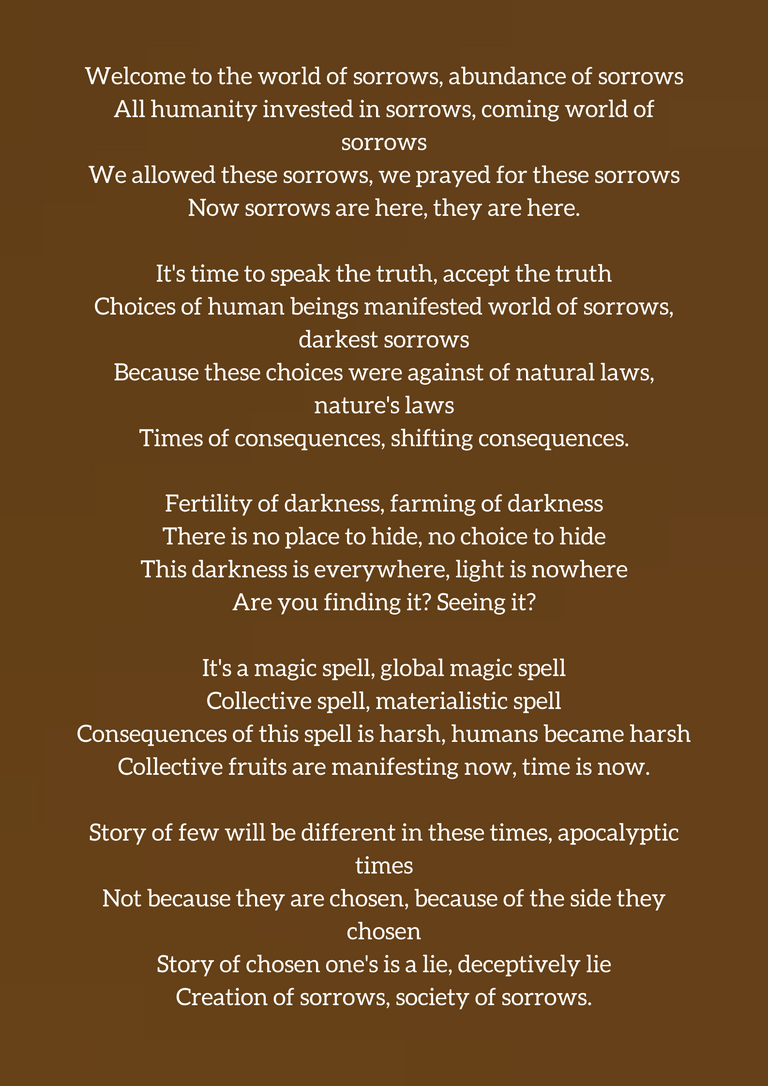 Welcome to the world of sorrows, abundance of sorrows
All humanity invested in sorrows, coming world of sorrows
We allowed these sorrows, we prayed for these sorrows
Now sorrows are here, they are here.
It's time to speak the truth, accept the truth
Choices of human beings manifested world of sorrows, darkest sorrows
Because these choices were against of natural laws, nature's laws
Times of consequences, shifting consequences.
Fertility of darkness, farming of darkness
There is no place to hide, no choice to hide
This darkness is everywhere, light is nowhere
Are you finding it? Seeing it?
It's a magic spell, global magic spell
Collective spell, materialistic spell
Consequences of this spell is harsh, humans became harsh
Collective fruits are manifesting now, time is now.
Story of few will be different in these times, apocalyptic times
Not because they are chosen, because of the side they chosen
Story of chosen one's is a lie, deceptively lie
Creation of sorrows, society of sorrows.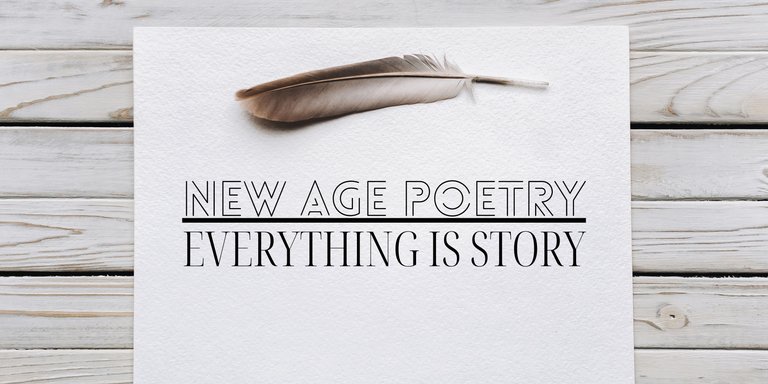 "This is my original and imaginative work".
(Pictures are edited and used from the Canva application).
Chiranjeevi Sarikonda
---
---