Earlier Today I was watching a TV News channel (on Sky One) that was showing a lot of people "USA Flag" waving. Then they announced that it is Mother's Day 😎 Today!
Here in the United Kingdom, where I live, Mother's Day was a few weeks ago. However, Americans seem to celebrate this most passionate event on a different date! So Today is "USA Mother's Day" 🇺🇸 on the "National Holiday" Calendar for Sunday 9th May 2021.
An important event for all the hard working Moms who live in America. Well done to them for everything they do for their demanding kids (most likely).
The National Calendar Website Link [here] (for more information).
Now for some appropriate Music...
My Song Selection For Today is: "Wind Beneath My Wings (Mother's Day 2021 Song Cover) Uploaded to ©YouTube by ©mateti86 (with 119 subscribers).
Above Music Video Source: ©YouTube [Here]
Below Image Source: A "Screen Shot" from [here]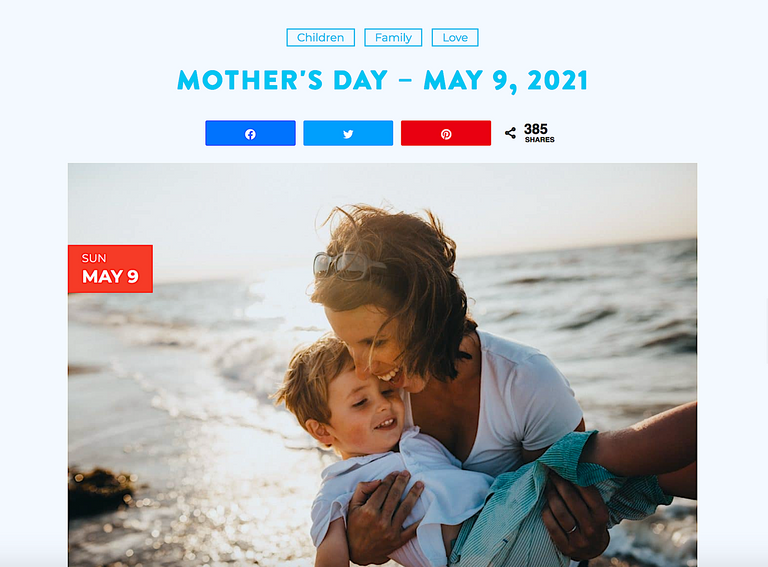 *Also notice the special Twitter "hash tags" for #MothersDay
#MotherLove #MotherDearest #Motherhood #MothersDayGift #MothersDayRecipes #MothersDayCard #MothersDayIdeas
Several of them are currently trending!
So you can start interacting with with others on Today's topical event, by Tweeting there NOW!...
Many Thanks for reading and listening,
see you all again very soon... 👋