Something fishy (The end of an Era) - Blog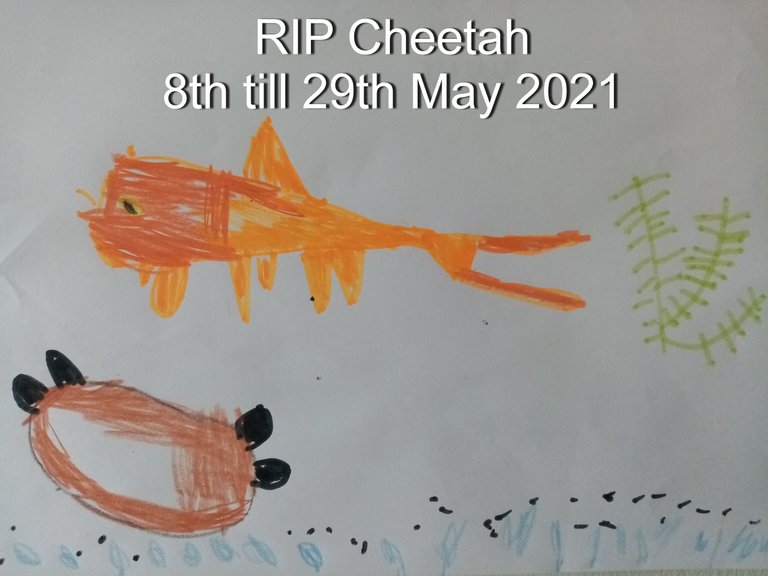 It is a beautiful day in Dublin with not a cloud in the sky. But, it is also a very sad day because in the morning we all learned of the death of Cheetah. Many tears were shed and hopes dashed as it was not possible to reanimate her. I slept in my son's room last night while we tried to keep him from anxiously checking her during the night. He slept with @clodaghdowning in Mummy and Daddy's bed.
At bedtime, for me, she was still with us and since our water change, seemed to have a bit more life and was swimming around a bit. I really thought it was a good sign. Finally, I curled up to sleep with the fishies.
Dawn of the dead
My son woke me in the morning and then checked the tank. His little heart sank as he found her floating at the top. He immediately understood the gravity of the situation and we all wept. Me, because of my son's broken heart.
The whole thing opened up a very big discussion about what happens after death. Being raised Catholic I told him that theory. Being a man of science I also told him that theory. I then added my own artistic vision of what happens, I just hope that from our conversation he will settle on what works for him and that I haven't messed him up with my honesty about the fact that nobody actually knows.
Service
Straight after breakfast, we decide that we would bury her. I have never been one for the toilet bowl solution. I know what I put down there and I have respect for the dead.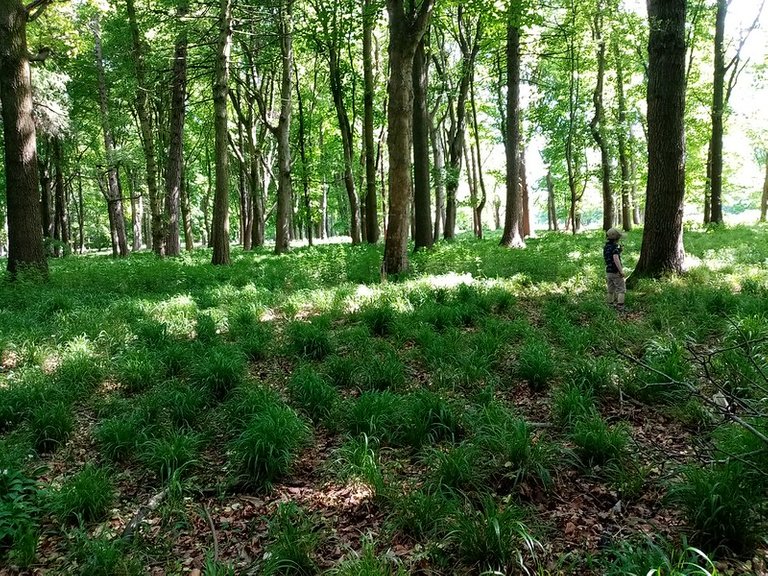 We went to the Pheonix Park and in an area where there was nobody else within earshot we found an oak tree that was to be burial ground. I had shared a story with Fintan about this dried out lake in Africa which had left lots of dead fish now sitting in the desert all drying away to dust. This dust is blown up into the air and then carried on the winds till it settles in the Amazon bringing life to the trees. I told him that if we buried Cheetah at the base of the tree she would become part of the tree and live on.
As an Amateur Naturist, he loved the idea and selected the tree with care.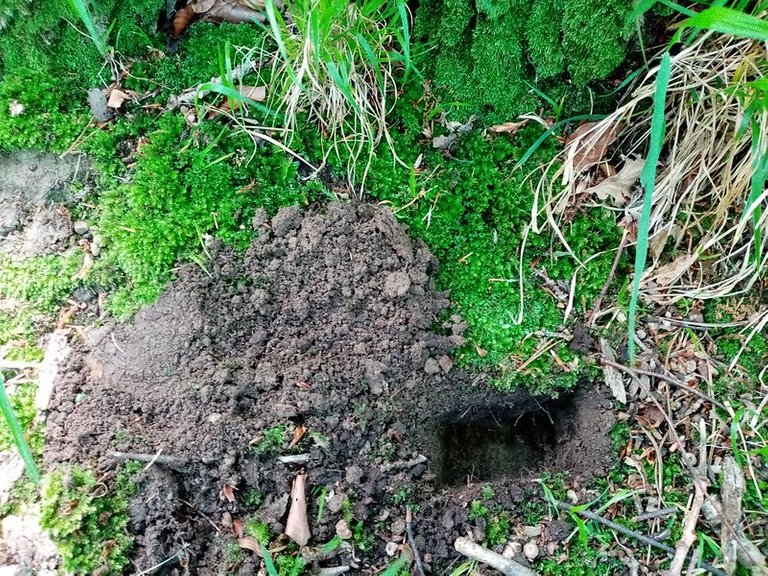 We dug a little grave around 6 inches deep. I figured it was proportionally deep enough to stop the spread of any disease the body might have had. 2 meters distance is something we have had drilled into us this last year due to Covid and as you may be interested to know that is based on the depth of graves. Where it was thought that it was the best depth to stop disease transmission. So we mostly bury our dead at 6ft under.
Fintan enjoys hearing these little facts and on relection thought my compromise was acceptable.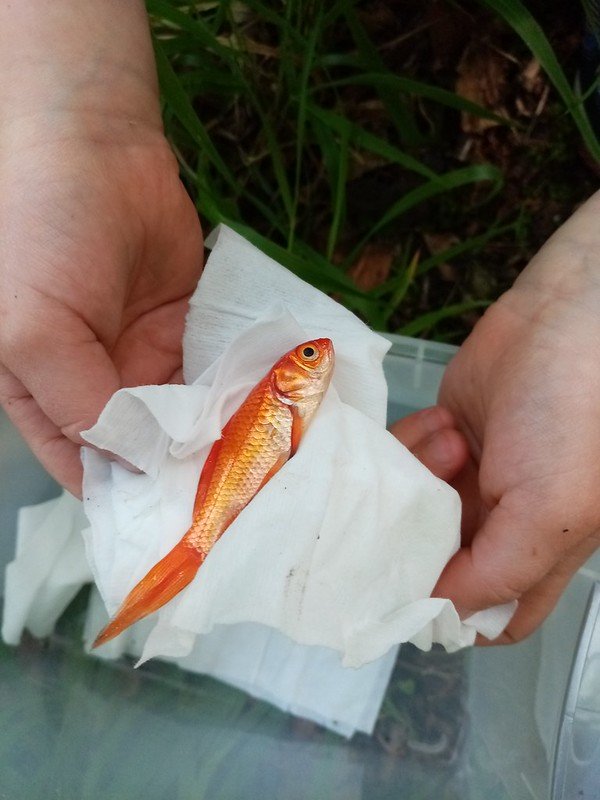 One last look at Cheetah. Unfortunately, I never took a nice image of her while she was alive. The image at the start of this post is a Fintan original sketch which he allowed me to use for this post. I told him I would set his account @bigtooth as 100% benifishery so he can start building his Hive future.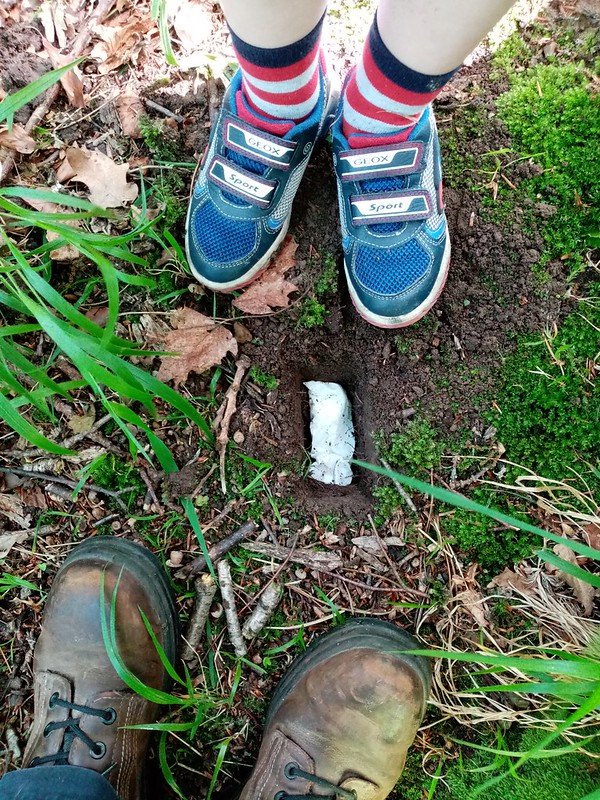 We wrapped the corpse in some biodegradable tissue as a shroud and lowered it into the grave. A eulogy was spoken although we thought it best to call off the 21-gun salute for the sake of the other wildlife in the forest.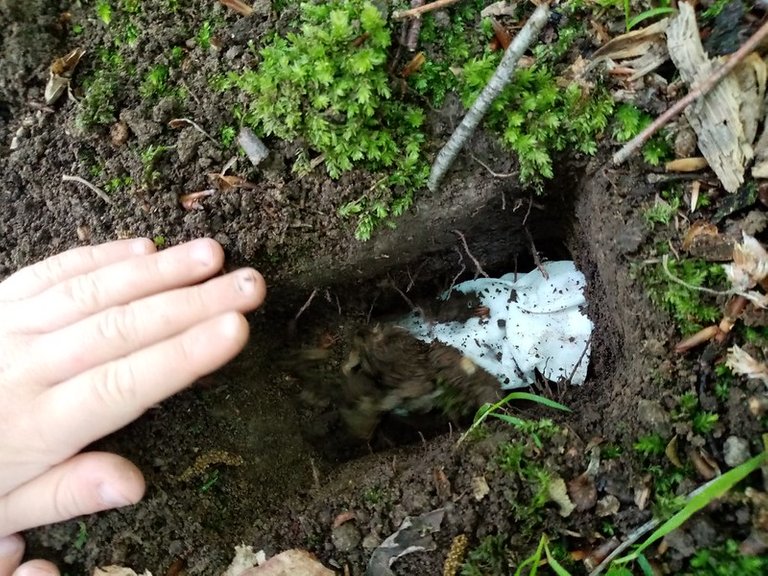 It was a nice service and we hope Cheetah will rest in peace. Fintan hopes that she will be reincarnated as a Koi fish.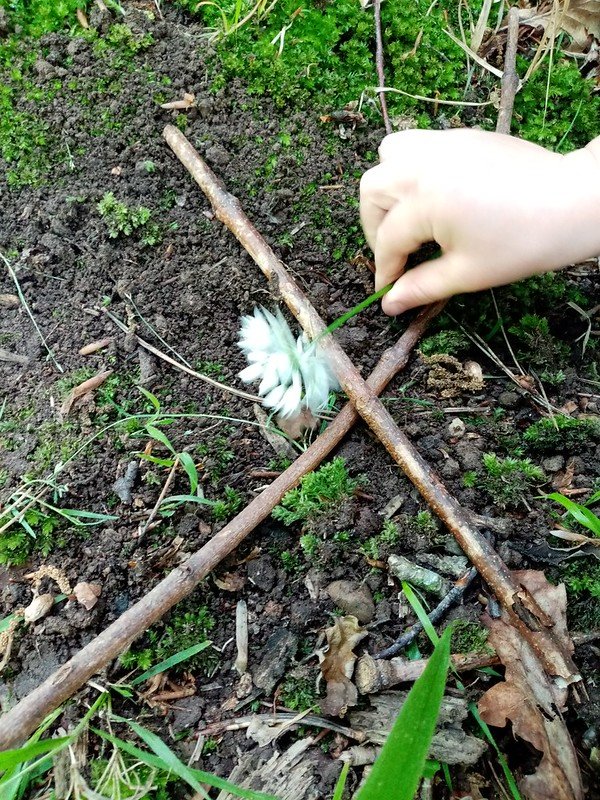 A makeshift cross and a flower were placed on the grave to bring an end to the proceedings. I know all of this may seem a bit over the top to some people but if you look at the world through the eyes of a six-year old I think you will understand how important this was for my little boy. It helped bring closure to what was a very difficult few days.
Our other Goldfish Goldie seems to be doing well (Touch wood!) and although there has been talk of a replacement fish to keep him company. I have put my foot down and said that until we have mastered getting the water in the tank to the Goldilocks zone that will have to wait.
---
---