Light at the end of the tunnel - Blog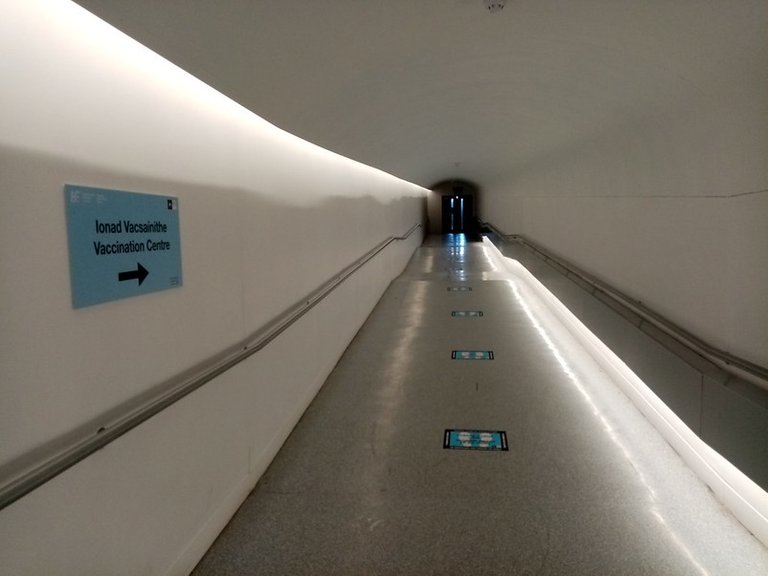 On Sunday, apart from dealing with our dead goldfish, I also got my first vaccine against Covid 19. In Ireland, they have been calling different groups based on age so my time had finally come. They have repurposed a theatre for the mass vaccination rollout and the whole thing was run very well with me in and out within 30 mins including a 15 min sit down so that they could make sure the microchip they implanted was creating a good signal.
I have seen many posts with people saying they won't get it. First, it was the alternative fact that Covid did not even exist, then it was the idea that the government was going to implant us all with microchips and now it seems to have moved on to such and such immunologist said it was bad and so it is bad. Of course, I had my misgiving in getting the shot. I have never been big on taking drugs unless they were for recreational purposes and even in those cases they were naturally sourced, not something cooked up in a lab.
But there have been certain times in my life that medical science has most definitely saved my life. Once when I had scarlet fever and another time when I was being possessed by parasites. With these conflicting facts in my mind, I went for the thing which has gained my trust the most and not that someone with an internet connection and confirmation bias.
Before I am called a sheeple I want you to know that I am still conflicted. Nobody can know for sure the long term risks of these vaccines. But, having seen the effects this virus has had on my wife and others I am willing to take this risk. It may not be for everyone and for me that is Okay too, we should all have a choice. Just don't shame each other for their decision.
My main takeaway from all this Covid thing is that it became very political very fast, especially since it came into being around the same time that that muppet was in the White House and how he polarised the world. Reason seemed to have gone out the window and all things, even science is now looked on through a red or a blue lens. Even the Mainstream media has taken a side based on their hate for that man and with so much disinformation floating around I can understand why people are confused and scared. Now with a new muppet in the White House it seems that we can all just continue on and blame the other guy but this is a systematic failure that is playing out all across the world where people act more like football team supporters than free thinkers.
As the Vaccine is rolling out I think you would be silly to not see that it is working. Fewer people in hospital, fewer people are dying and a sense of hope again for the future. Given the year that the world has seen, I believe as human creatures we need this.
What I most hope will come out of all this is that people will think more critically and not based on what their team thinks. Trump may have been right about the possibility that it escaped from the lab in Wuhan but at the same time may have been a complete failure in dealing with it. The same as most of our leaders both scientists and politicians. People can be fallible and nonfallible at the same time, we are all just human.
In about a month I have to go back in and get the battery changed on my microchip but from then on I hope that I can start to get back to whatever normal is left after a pretty shitty year.
---
---