July 13, 2020, the Government began cleaning the backyard of our rented studio. Honestly, our backyard should not be among those that should be cleaned because our backyard is clean. We were only affected because someone else complained. The reason for the Government's cleanup was because of the leaking water in the third villa that was next to ours.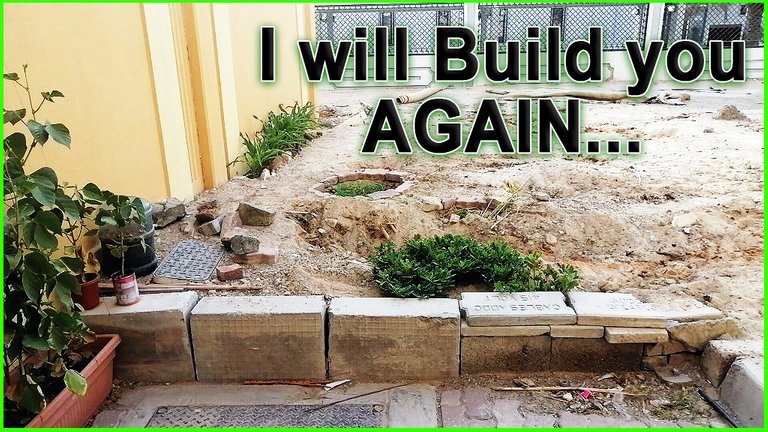 Another reason is that the backyard of the third villa is very dirty and made into piles of other materials that they used to repair the villa. Not only that, but the back of the villa has also been turned into Pakistani cardboard storage that they sell in the Junkshop, and I have been blocking them for a long time because it is a private villa and no one can enter.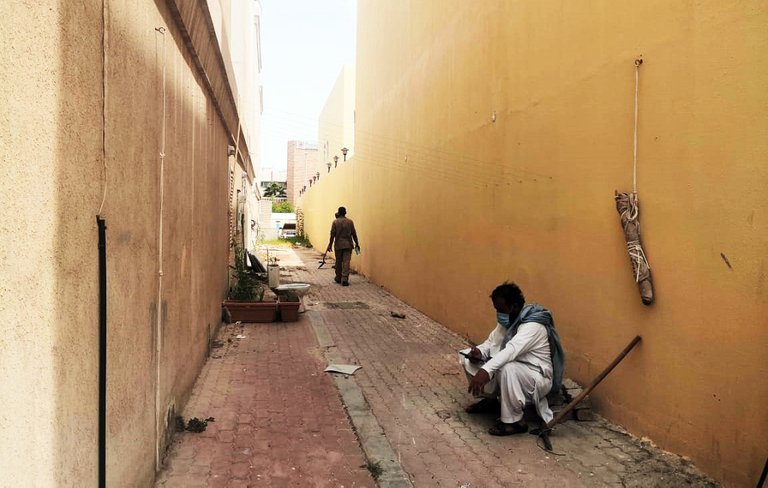 Look at the people who clean the yard at the back of our villa, they are all government hired and the problem is, they do not know the English language. So if you are communicating with them, you need to use sign language so that they understand what you are trying to convey.
The only annoying thing is why did they here pass in front of us if the problem was that in the other villa? You can see in the picture where they are carrying the clutter, and it is at the end where you can see the two people walking. Now, all his trash cans are falling in front of our exit. Of course, in the end, I will still clean it and fix it.
My previous Watermelon is now gone
My Watermelon is very healthy and lush. I also take care of it for almost a month and add natural fertilizers to the soil. I water it twice more in a day, in the morning and at night. It was just heartbreaking and my little vegetable garden was affected by the landlord's negligence.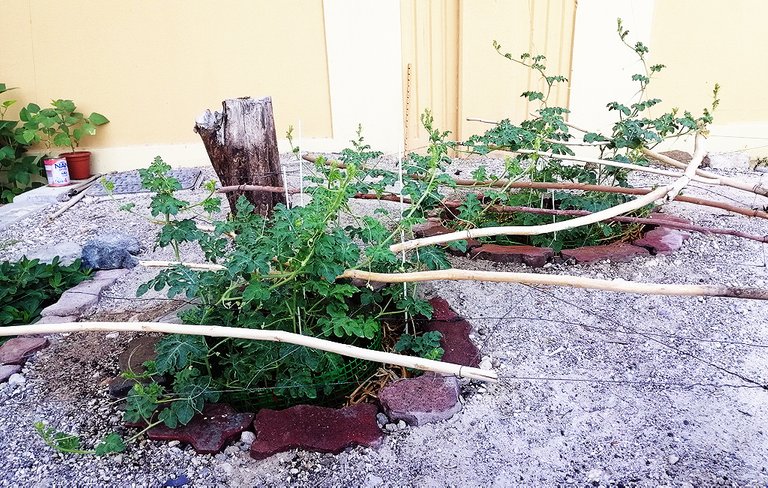 It was only here that I could express my displeasure at what had happened in my garden. Because the only person who knows how to understand English says that they are just following the command? But we begged him not to touch or kill some of my plants if possible. It was good and my small request was granted. So just really unavoidable to pull out and kill my Watermelon.
My previous Watermelon is now gone
This is what my garden looks like now. The watermelon plantation is already plowed and ruined, and fortunately, my peanut plants survived. I will just fix it and build a rock wall around the peanuts so that it will not be included in their flatten sand.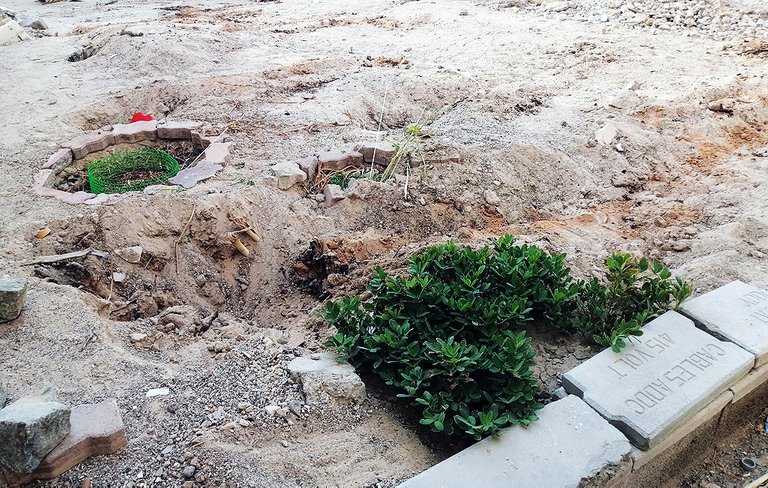 Yesterday I plowed the soil to get the good soil where the watermelon was pulled out. It would be a pity if they only dumped the good soil and could not be used by other plants. Now I have to clean again and remove the stones in the sands.
We did save them, my CORN Plant
I really push (force) my wife
@arrliinn
to talk to people not to remove my corn plant. I will not really accept if they remove my corn plant which does not interfere with their cleaning and flattening of the soil. Think about it, I almost took care of it for two months and watered it to grow it properly then they just want to kill it? This is not an obstacle to what they want to do!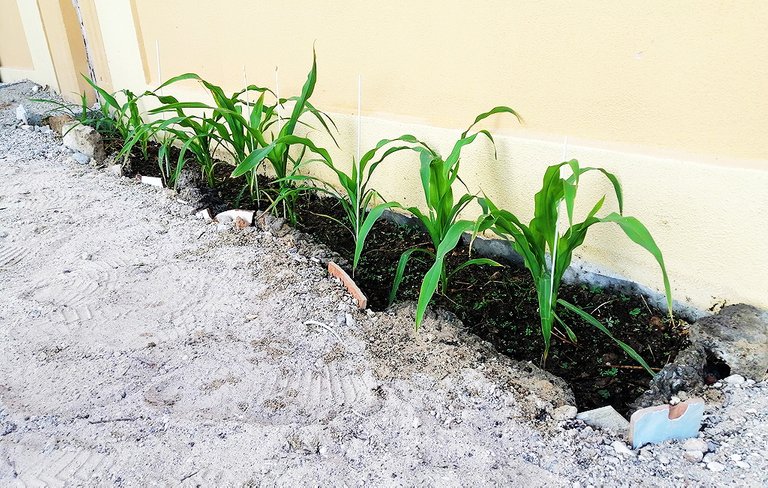 I will visit it again later if they keep it and did not move my plant, despite my request. If they did not listen to my plea, I would be really upset. My plan later was to cultivate it and add crushed dried leaves to keep the soil cool underneath. Then water it with a bucket of water.

The Last Update of my Bitter Gourd
I forgot to update on what happened to my Bitter Gourd plant. And here he is now! He was bald and I removed him completely!
Thank you for the many fruits that he gave and for the shade. After I removed the branches, I picked the young leaves to include in the vegetables that I was going to cook.

Garden Update

ADVERTISEMENT:
Come and join me here in Coin Farm! A legit trusted and passive income! It was the same as
https://prospectors.io?waxref=tttau.wam
of EOS! You can compare to the strategy of HIVE and STEEMIT or other cryptos social media, also the Cointiply. Observe for yourself...
Coin Farm

Cointiply



Supporting People Who Help
Make The World A Better Place
---