Hello Dear Hivers and
Agricultural Mindset Community
I never thought the pumpkin plant was so invasive. I paid dearly not to look for information before planting this plant in my little piece of land.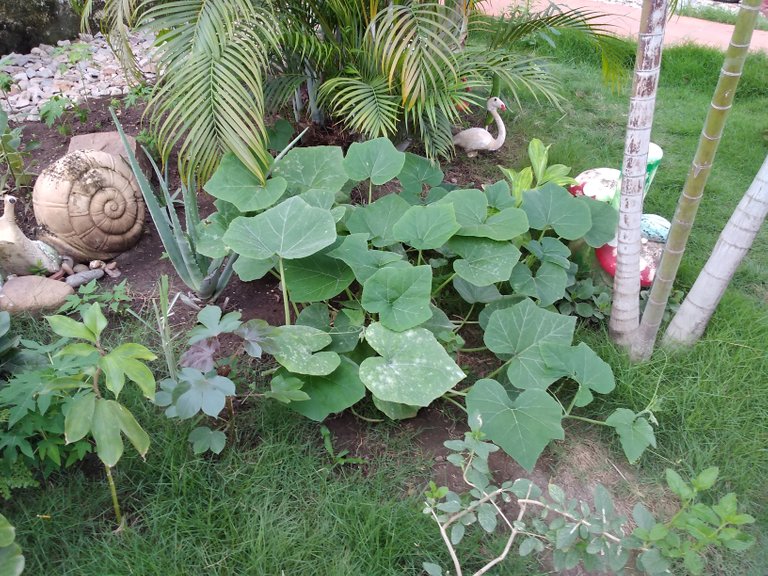 My medicinal plants, which should never be lacking in our homes, especially in these times of Pandemics and Covid-19, were at risk of being crushed to death by the pumpkin patches that had invaded their space, and literally wrapped them up.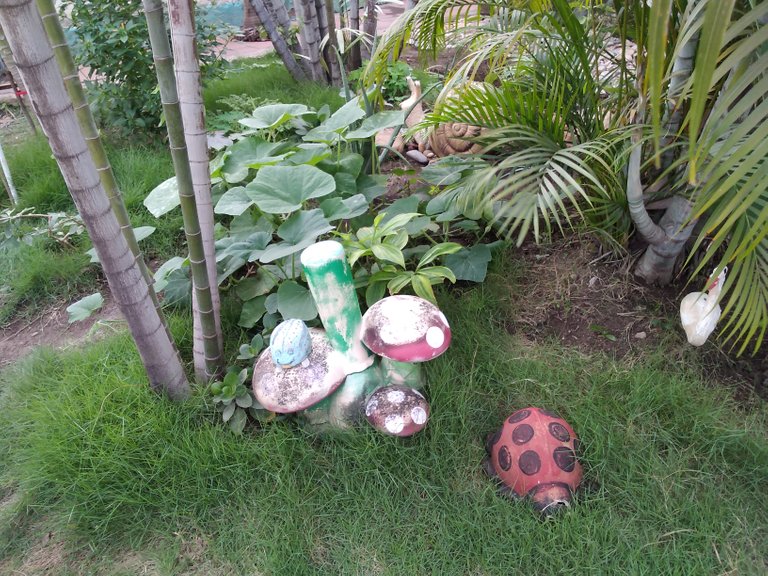 It was painful to have to transplant the pumpkin plants after seeing them grow and how beautiful they were.
But I had no choice, it was a matter of making a decision, sacrificing or transplanting the pumpkins urgently.
Of course, I chose to transplant my pumpkin plants. The place I found for them does not seem to me to be the most suitable, but it was preferable to sacrificing them completely.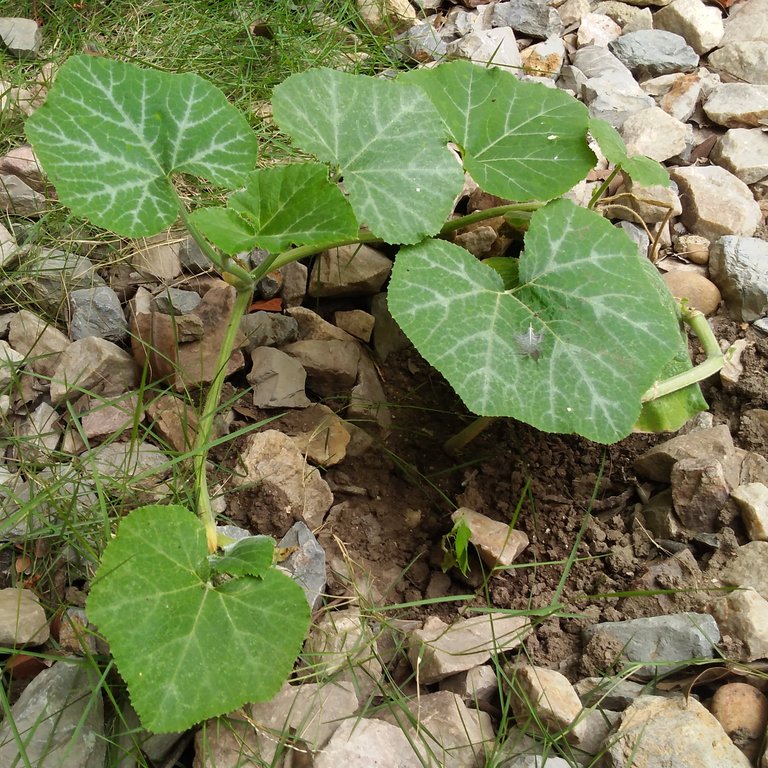 I think the plants are recovering. The adaptation has been quite slow. I didn't manage to save them all, but I hope that the few I managed to transplant can survive this sudden and drastic change.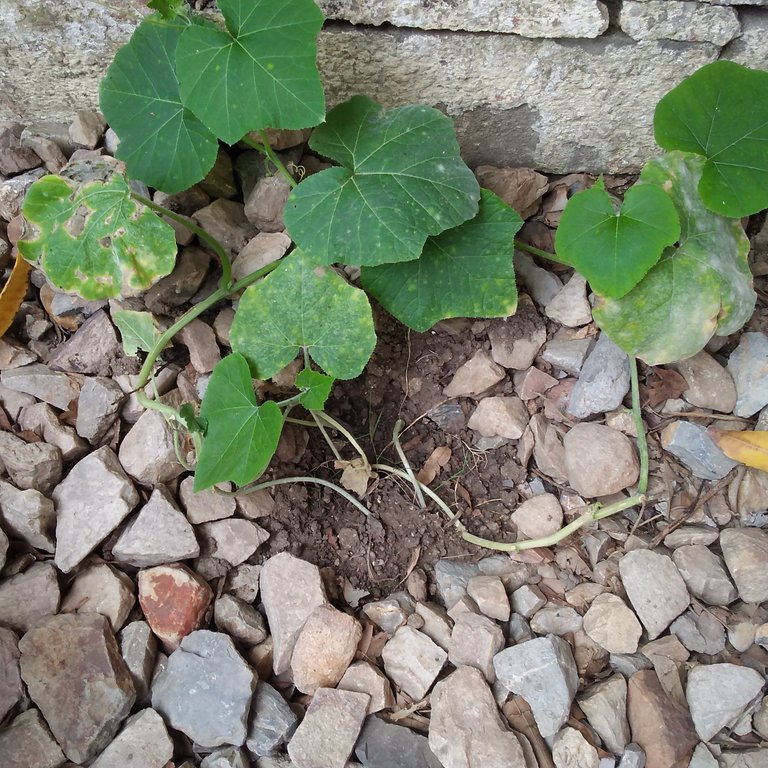 I have received some well-meaning scolding and a lot of advice, from the friends to whom I have told my adventures, in the garden of surprises.
Now my medicinal plants, and some other Carica Papaya plants, are safe and continue to grow in a clearer and less hostile environment.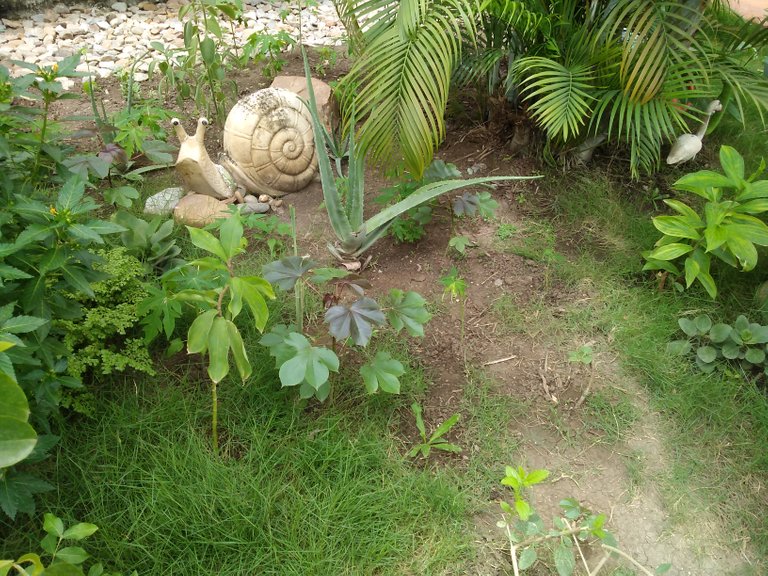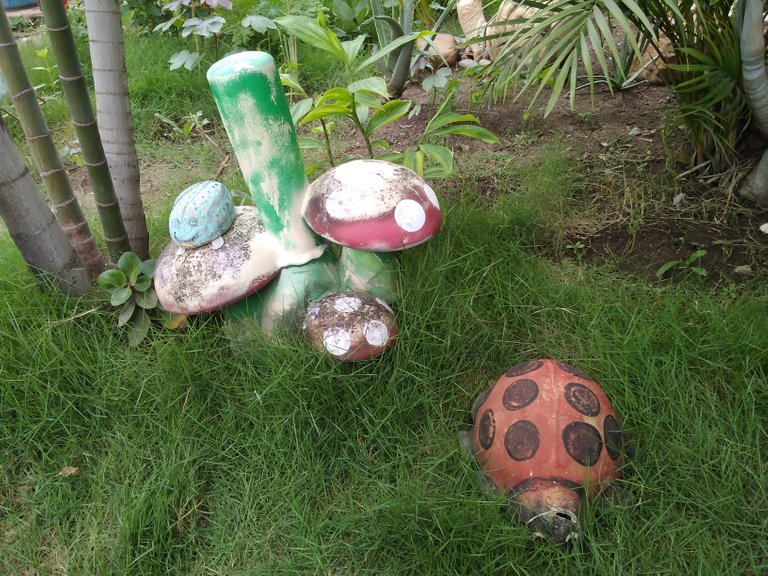 In the future I promise you that I will inform myself better, before proceeding to plant any species of plant, in the small spaces that I always find available in my little piece of garden.

Resources:
All this content is original and belongs to @bravofenix.
All pictures are taken with my cellphone Xiaomi Redmi Go 8 Model M1903C3GI. I also wrote this entire publication with this noble equipment.