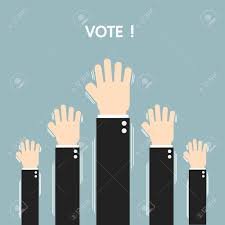 Bitcoin MYK Miner & Curator Elections Now Open Rules!
decentralization
Definition
Transfer of decision making power and assignment of accountability and responsibility for results. It is accompanied by delegation of commensurate authority to individuals or units at all levels
Meaning of delegate in English
delegate
noun [ C ]
us
/ˈdel·ɪ·ɡət/
a person chosen or elected by a group to represent the group
a smaller group with represents a larger group
Elections Explained
Bitcoin MYK a cryptocurrency project which recognizes the importance of democracy on the blockchain. We have opted to have participatory elections to give our community the right to vote on who should be rewarded and receive tokens for their participation in the growth of our network.
Unfortunately we have recognized that many cryptocurrencies even bitcoin don't allow this important act of democracy to take place. Our miner pools in many cryptocurrencies are controlled by centralized as well as corporatized entities. That have in fact thrived while small mining data centers have had to go out of business. It's driven even products like bitcoin to be heavily controlled by less than 5 mining pools and nobody gets to decide who these miners are.
This is not representative of anything to do with any idea of decentralization. It is with heavy hearts this discovery is made real to us. In our (POP) Proof of Participation model. We have discovered that in our simulated mining operation nothing is more important than democracy. So in idea we wish to reward the miners the community sees fit to represent us by rewarding those miners and curators to our project. More information is available about the Bitcoin MYK Project here: https://www.bitcoinmyk.com/white-paper/
Rules
Community members now have the right to select over the next few weeks the miners and curators they believe should be rewarded for their participation and service to our community. Eligibility to vote is as follows:
Subscribe to our group here at: https://beta.steemit.com/trending/hive-148530
Comment under this post "vote" (candidate name here) example: vote mykos
Qualifying Candidates are as follows:
Barski

Ecoinstant
3.Ecoinstats
raymondspeaks

double.bear.neox

leondardoslade
7.nathanpieters
8.justinparke
tmps

ityp
11.yeninsfer
axeman

gungunkrishu
Curators
ironshield

welsch

davedickeyyall
Top Miners & Curators Rewards as follows:
20,000 btcmyk

15,000 btcmyk

10,000 btcmyk

5000 btcmyk

4000 btcmyk

3000 btcmyk

1000 btcmyk

500 btcmyk

250 btcmyk

100 btcmyk

50 btcmyk

25 btcmyk

10 btcmyk and all below with qualifying votes
78 bitcoin myk site affiilates were not included. The will be part of a new project that will be the first affiliate program that we wish to conduct that pays in both sbd and btcmyk for referring members to the steem blockchain.
Election run period 1/9/20 to 1/23/20.
New Miners and curators may enter any period until up to 1.22/20. Any entries after that won't be counted. Any non members subscribed to the group votes won't be counted. Make sure you have subscribed. Candidates make sure to post and let the community know you'd like their votes. Self voting is allowed. You need atleast one vote to claim any rewards. Candiates make sure you hit the subscribe button to qualify for the elections.