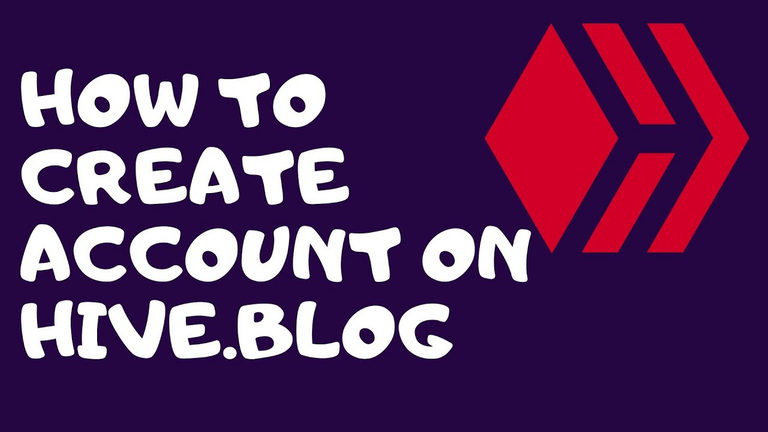 A few days ago, I was trying to help someone set up his hive account.
It wasn't really easy and the reason is that we are separated by distance.
You know explaining something to a person through texts and chats isn't the same as seeing the person face to face and talking to them one on one.
It is very easy for one to guide another through physical contact than on phone.
But also a guide can be made easy through a post and tutorial, as such I am making this post to serve as a guide to anyone who has some challenges onboarding a user on the hive platform
The friend told me a few challenges he faced while trying to set up an account and I am also gonna address that issue, and I hope it helps.
So let's get started.
Free Registration
You might wanna ask why I called it free registration, while what else would you call a monetized platform that doesn't take a dime from you during the registration process?
It's free in the sense that you don't have to pay for anything.
While there are options you would choose during the registration process that would demand you to pay a little token but that isn't the option I will be showing you today or talking about. I will show you the free registration process.
How To Set Up An Account
The very first step and what you need to do is to open your browser, any browser of your choice, and type "hive.blog"
Here is a screenshot of what I am talking about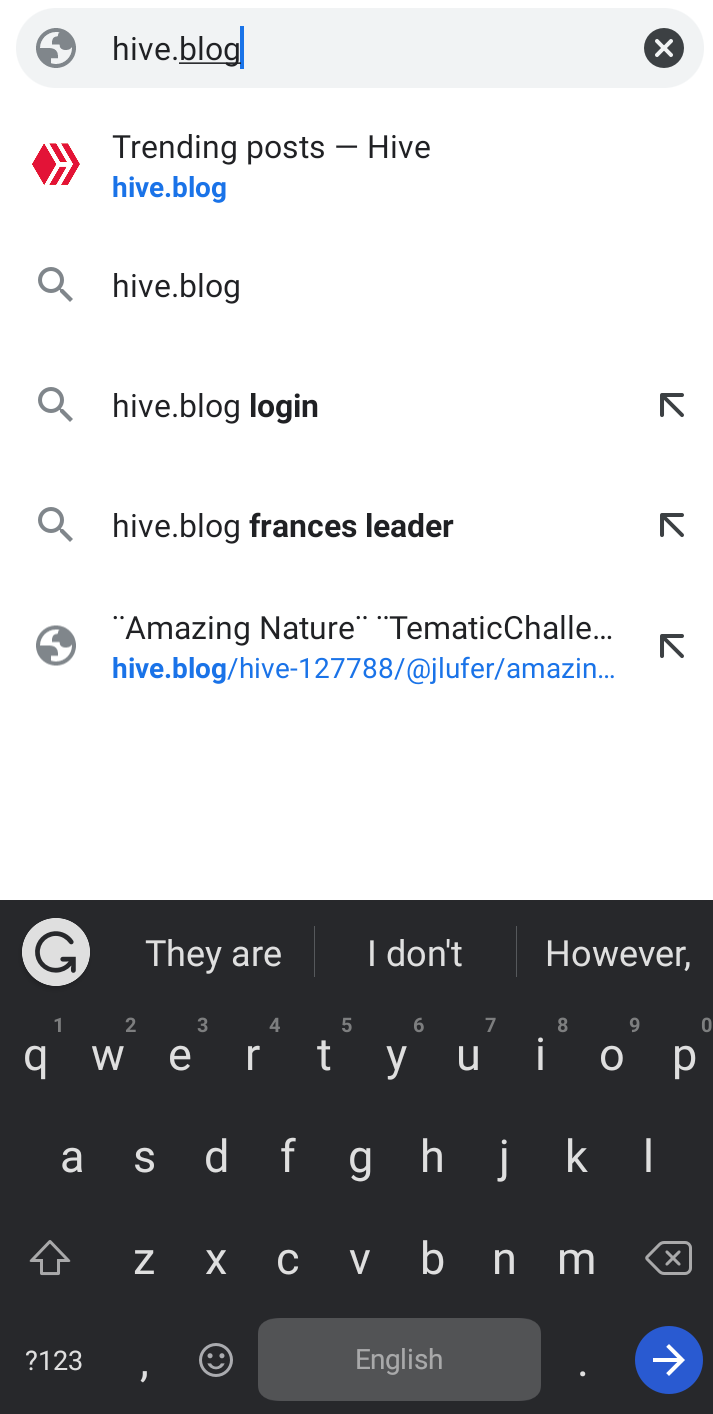 When the site opens, you click on the three dash sign at the top left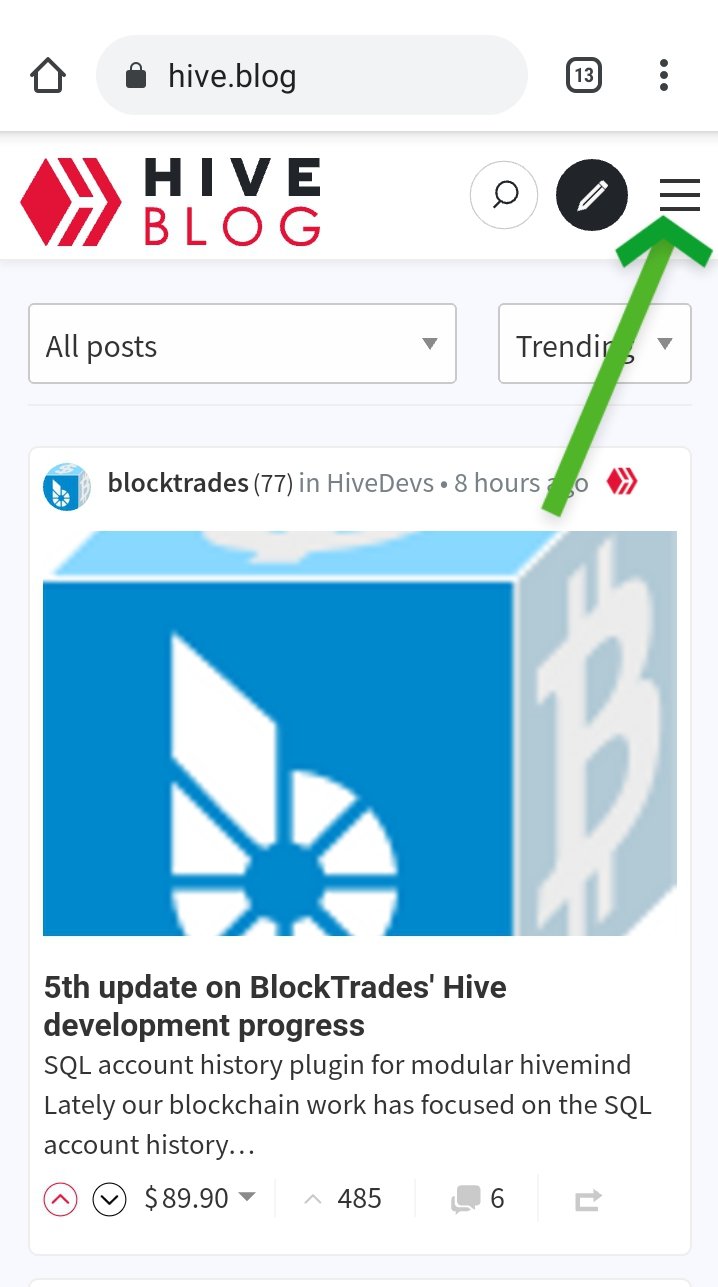 And this will pop up, then you click on signup.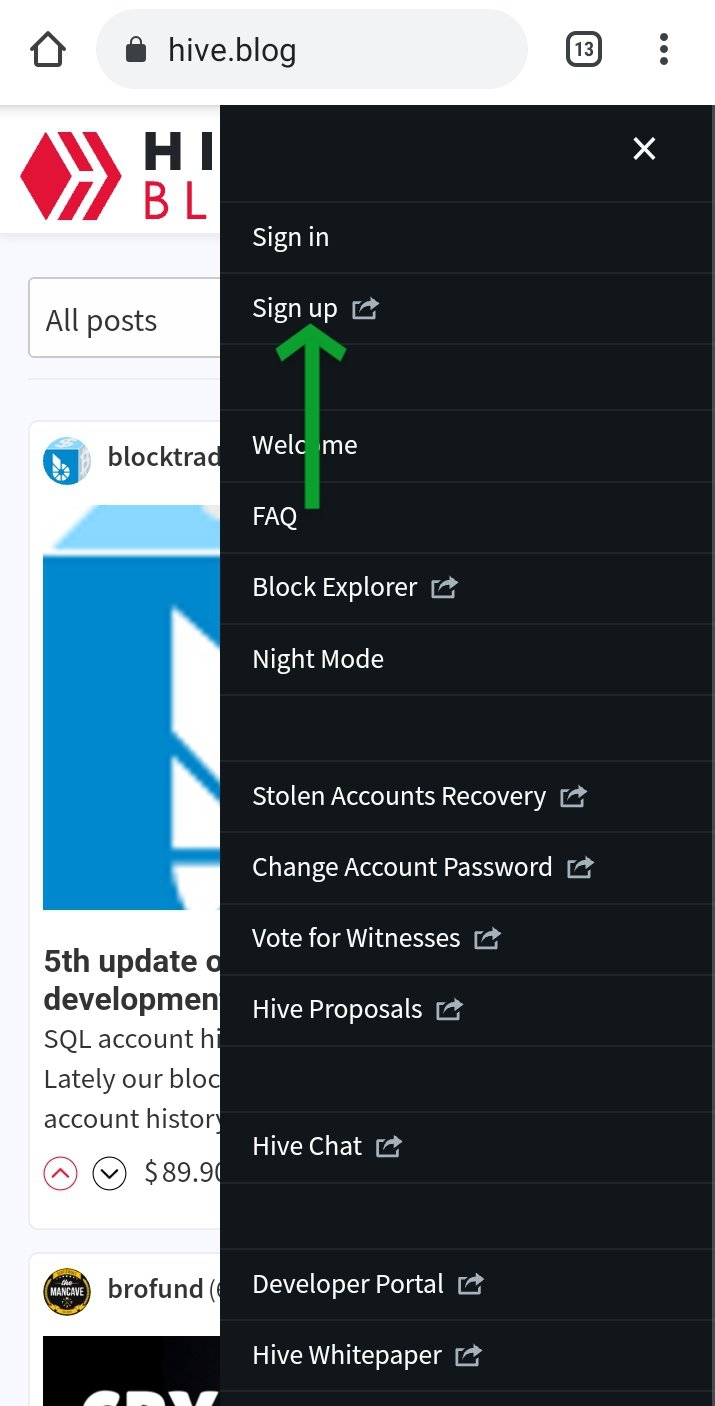 When you click on sign up, it will take you to this preference below. All you have to do is read through and scroll down and you will see what next to do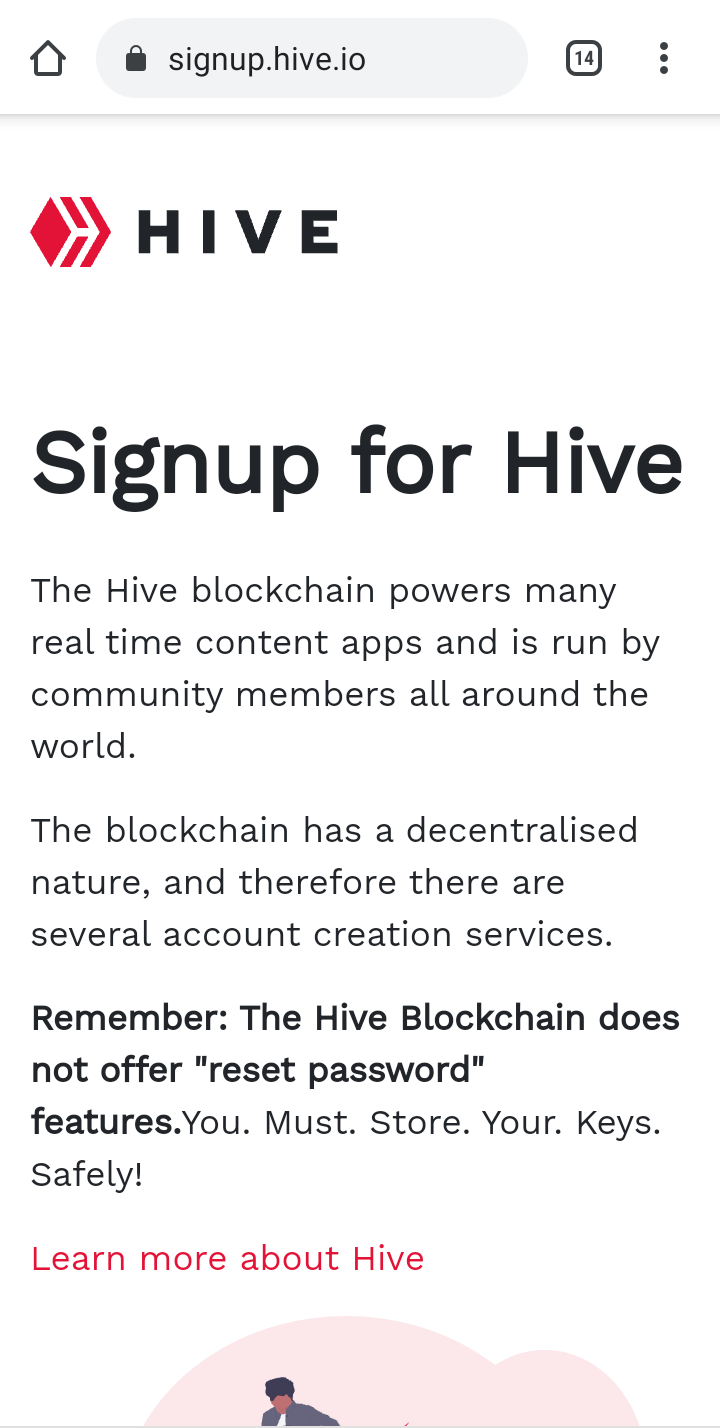 When you scroll down, you will see different registration options, the likes of Ecency; instant phone verification, HiveOnBoard; instant phone verification, 3Speak, and so on.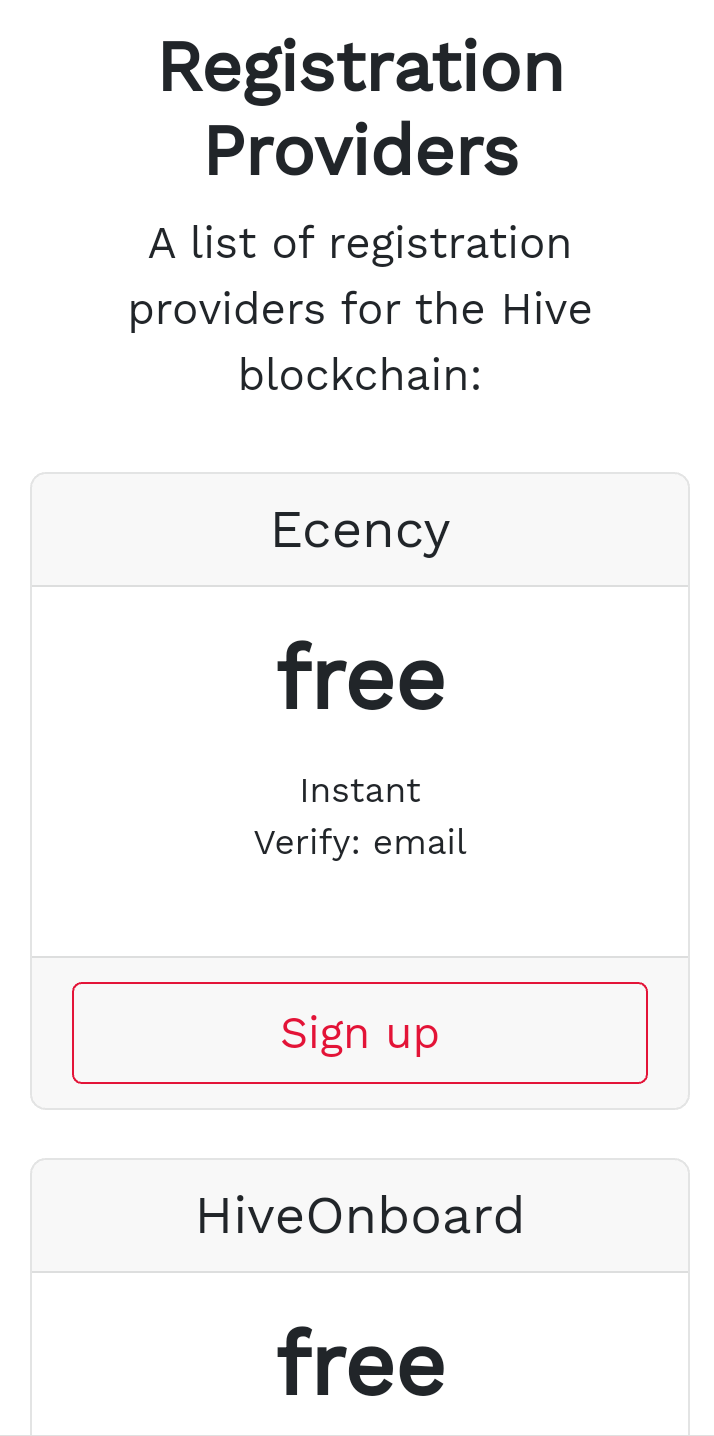 But our concern and focus are on only one among many other options and that is HiveOnboard.
So you will click on sign up.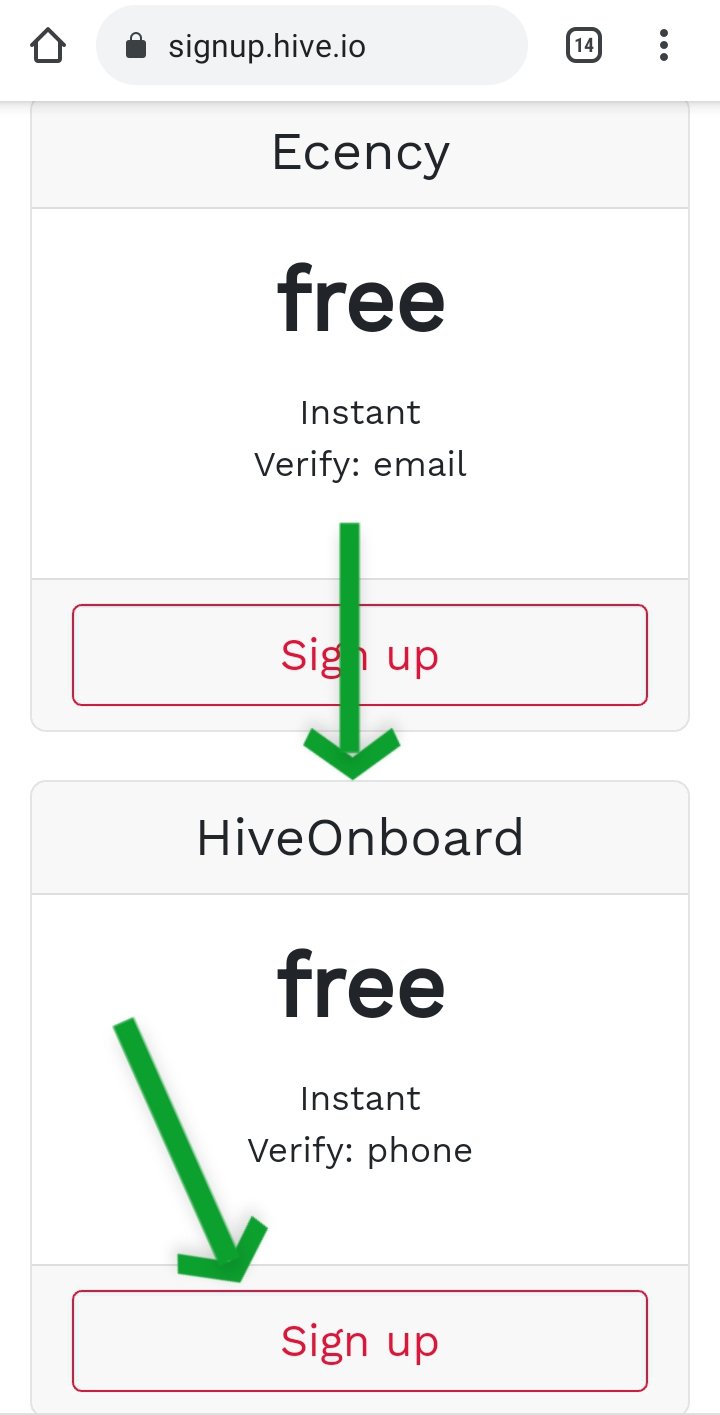 HiveOnboard sign-up will take you to this preference, where you will be asked to choose your username.
The name you like to be known on the Hive platform.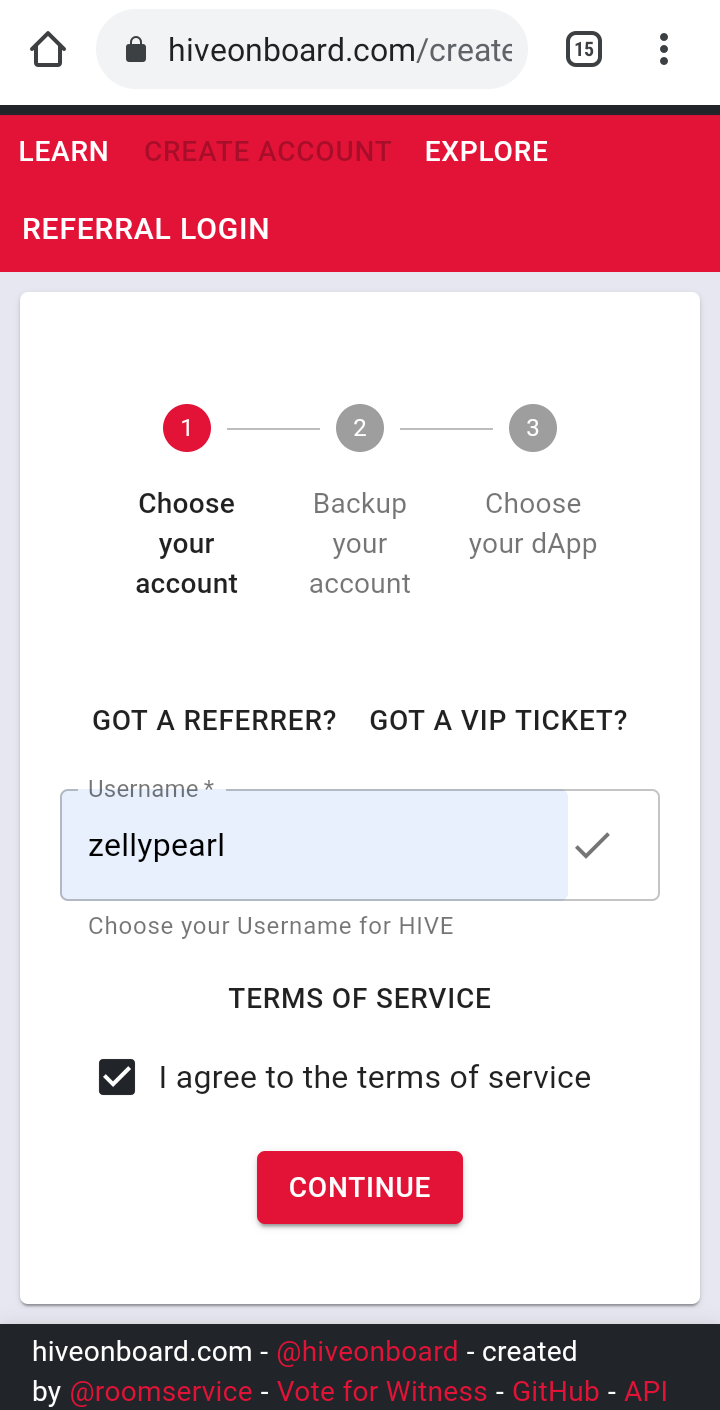 NOTE: I am using my already registered username to show you something and most of the challenges people have while trying to set up an account.
Just like it happens with our email creation, in which two people cannot use the same email address, the same happens on the hive platform.
Two people cannot bear the same username so you are likely to see this error if you are choosing a username that has already been registered on the hive.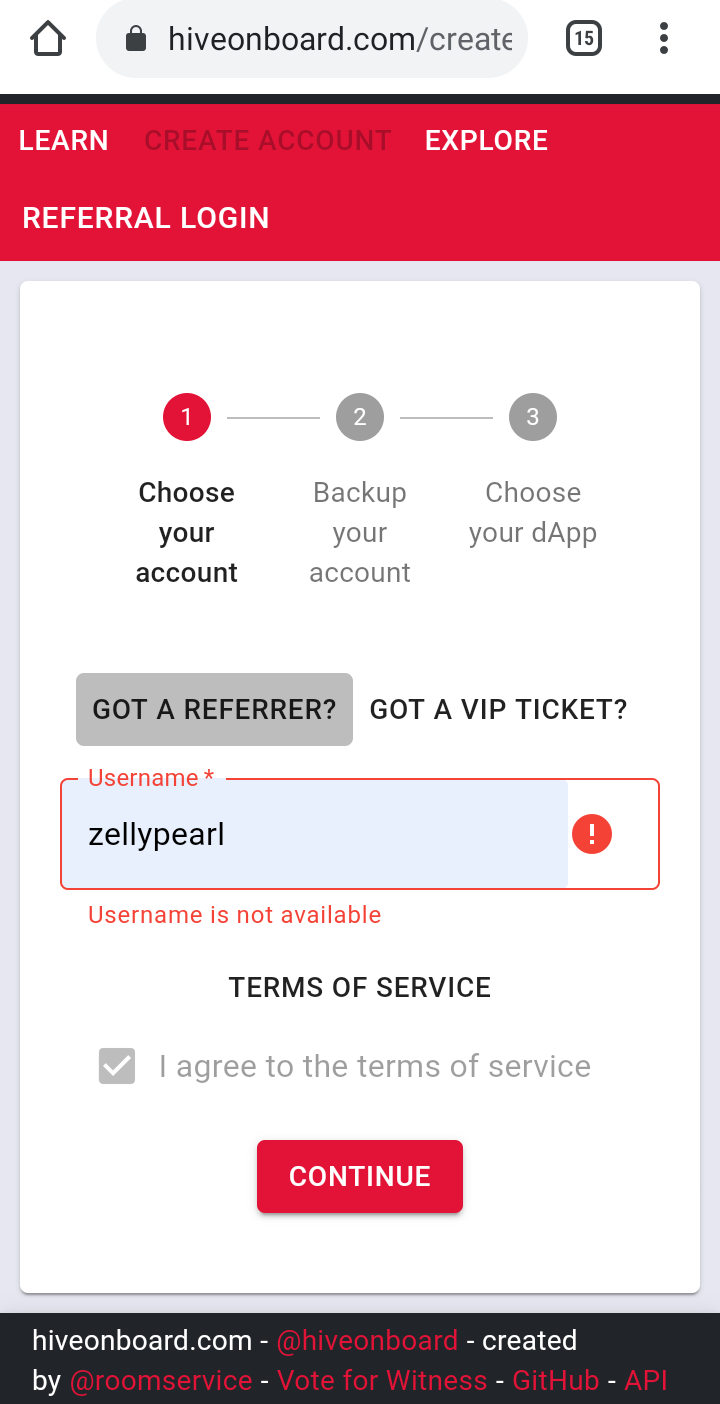 So for you to tackle that problem or issue, you have to choose a different username entirely or you add numbers to your name and see if it will be accepted, or better still, you add a dash, dot, hyphen, or anything or initiative of your choice.
Like in the screenshot, I added .sport to my name, and the username was accepted
Click on I agree box and click Continue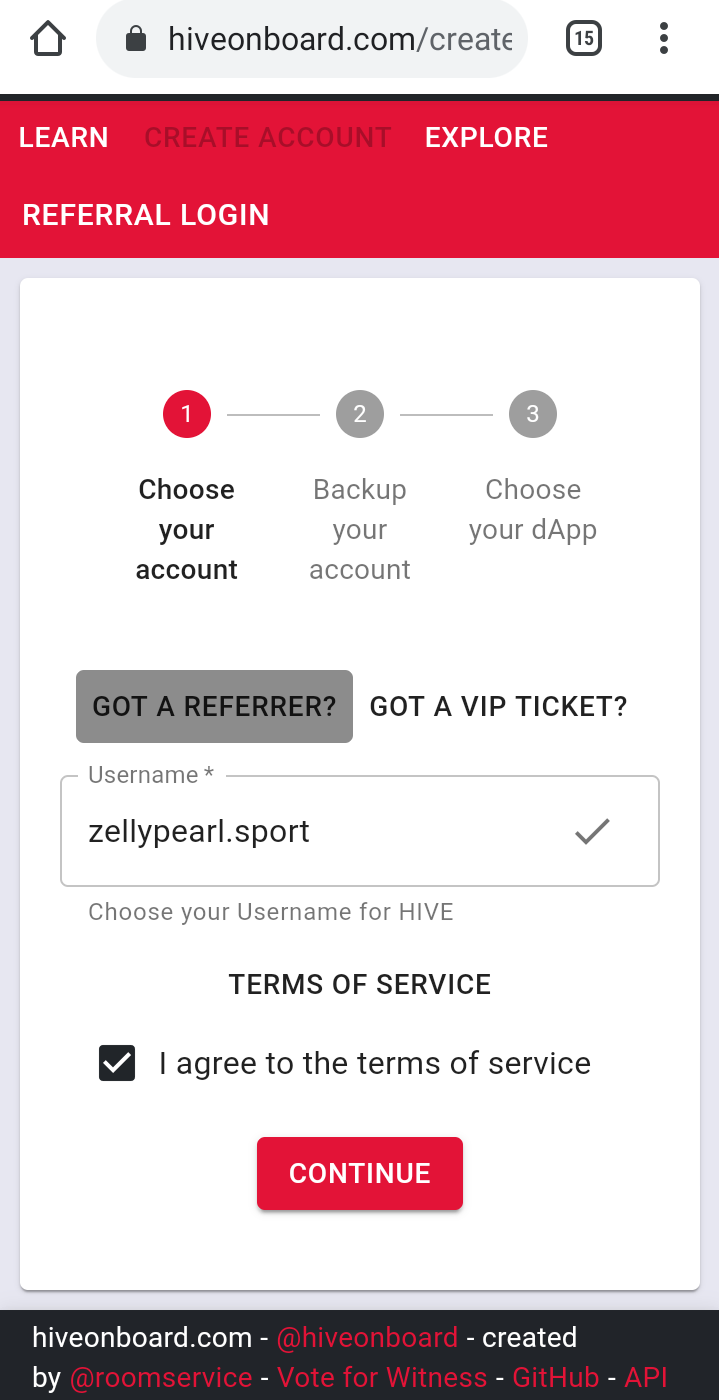 Next step after choosing a username is that you will have to download and backup your keys.
After choosing your username, you will be shown your hive password and keys.
Note: The password can be changed by you to something you can easily remember whenever you wanna log in to your account.
But your hive keys such as Master key, Memo key, Posting Key, and Active Key should NEVER be changed.
If by any mistake you alter a letter, figure, or number, then you lose your account. So don't ever try changing any of those keys.
Download the keys and back them up to your device.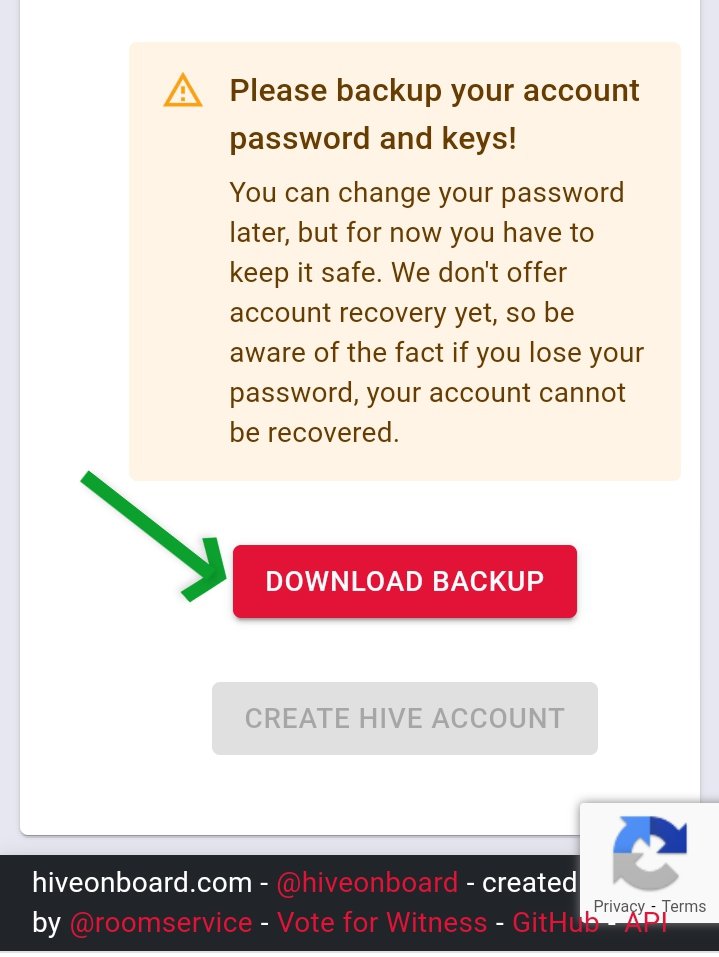 After downloading and backing up your keys, the Create Hive Account button will become clickable, so you click on create an account.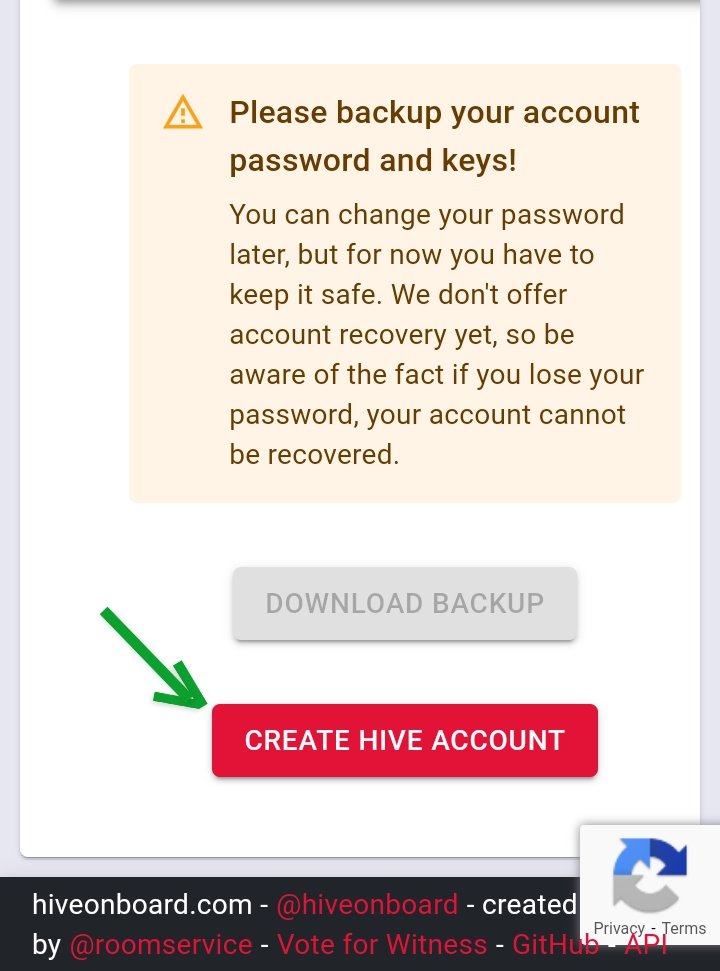 And then you will be asked to select your country and add your phone number.
This is the only way to verify your account set up.
A code will be sent to you (the number you provided) and you will be asked to fill in that code which when you do, your account will be registered and verified.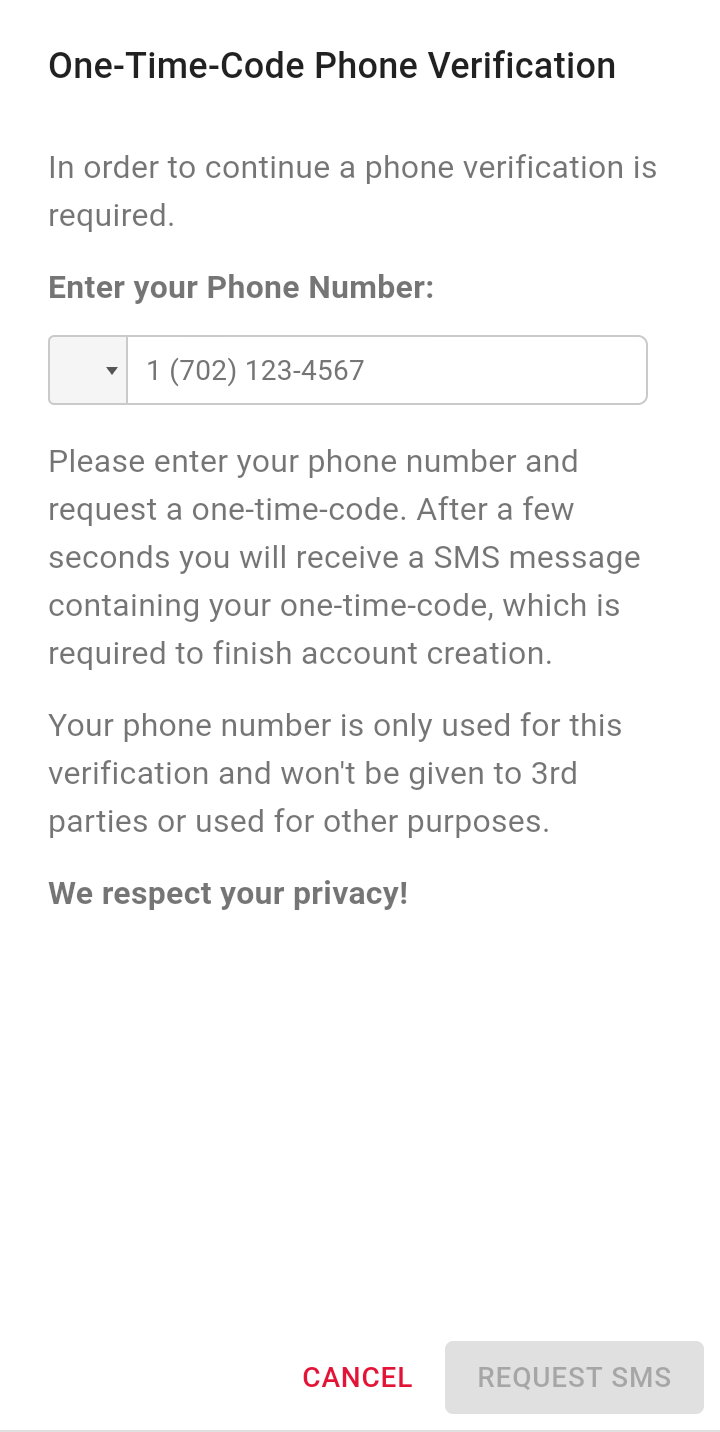 After that, you can rest assured that your Hive account has been created.
This is how to create an account on Hive. blog.
There is also a simple Hive Twitter account creation but for those who would love to create an account through the hive.blog interface, here are all the steps you need to create and set up an account.
I hope this can help someone out there and I will be sharing this to a different blogging platform and hoping it would help onboard a new user.
Hive Is The Real Deal :)