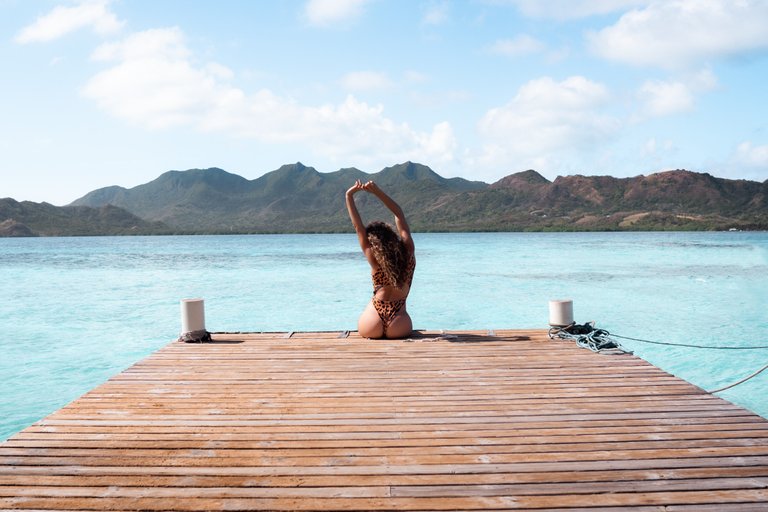 Foto de Darren Lawrence en Pexels
¿Tu comida favorita ya te hace daño?
¿Te sientes cansado y no puedes dormir?
¡Puedes cambiar tus hábitos y obtener una vida saludable!
Una vez que has decidido el llevar una vida saludable, el pasar de hábitos no tan útiles a unos mejores no es cosa fácil. Así que es recomendable que te prepares antes de comenzar sin pensar mucho y organizando todo lo que necesitaras para superar este reto.
Puedes organizar en un Calendario la fecha de inicio. Días anteriores a la fecha que has seleccionado, te prepararás mentalmente pensando en todos los beneficios que obtendrás y los escribirás en un cuaderno.
Piensa en algunos objetivos posibles, aunque te parezcan objetivos pequeños te ayudarán mucho a avanzar a metas mayores más adelante.
Alimentación Saludable.
Una buena alimentación siempre va de la mano con una vida saludable. Una buena idea para mantener el apetito a raya es comer cada 3-4 horas (podrían ser 5 comidas al día) ya que si solo comes 3 comidas al día pasará mucho tiempo entre comidas y puede que empieces a perder la batalla contra los snacks. Incluye frutas a tu dieta, es lo mejor que puedes hacer si normalmente no tienes ningún tipo de fruta en cocina. Tus platos saludables deben contener: Frutas, Verduras, Granos integrales, Proteína saludable, Grasas Saludables.
Haz ejercicio.
Se que a muchos no les gusta hacer ejercicio, lo tienen mentalizado como un esfuerzo agotador que no sirve para nada más que para hacerte perder energía... hacer ejercicio es fundamental y puedes ir a tu ritmo, lo mejor es que al probar el resultado de ejercitarte te sentirás muy pleno.
A veces hacer ejercicio nos puedes costar porque podemos ser personas muy perezosas, pero te contare un poco más acerca de ello para que puedas ver los beneficios de hacer ejercicio. Debemos hacer 2 tipos de ejercicio, anaeróbico y cardiovascular por los menos 2 horas al día.
Los beneficios de hacer ejercicio anaeróbico son: aumentar la masa magra, disminuye la masa grasa, disminuye el riesgo de hipertensión y diabetes, acelera el metabolismo, disminuye riesgo osteoporosis.
Los beneficios de hacer ejercicio regularmente son: controlar el estres, ayuda a dormir mejor, mejora el humor, Mantiene el peso a raya, disminuye el riesgo de varias enfermedades.
Muy bien, para empezar a obtener resultados significativos puede tomar un tiempo. Antes de poder disfrutar nuestra nueva vida debemos tener un poco de paciencia. Hay que ser constantes puede tomar semanas ver los resultados.
¡Te animo a que pongas en práctica todo lo que te he comentado!.
[ENG]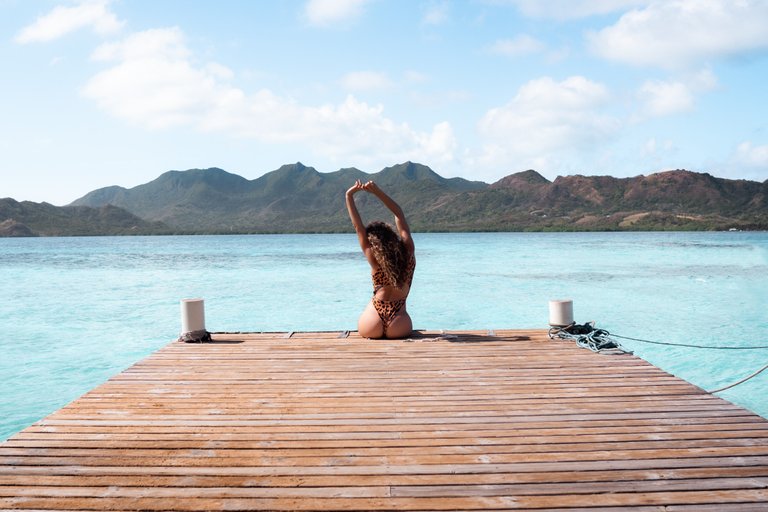 Photo by Darren Lawrence in Pexels
Does your favorite food already hurt you?
Do you feel tired and can't sleep?
You can change your habits and get a healthy life!
Once you've decided to live a healthy life, going from not-so-helpful habits to better ones is not easy. So it is advisable that you prepare yourself before starting without thinking too much and organizing everything you will need to overcome this challenge.
You can organize your start date in a Calendar. Days before the date you have selected, you will prepare yourself mentally thinking about all the benefits you will get and write them down in a notebook.
Think about some possible goals, even if they seem small to you, they will help you to advance to bigger goals later on.
Healthy Eating.
Good nutrition always goes hand in hand with healthy living. A good idea to keep your appetite at bay is to eat every 3-4 hours (it could be 5 meals a day) because if you only eat 3 meals a day, a lot of time will pass between meals and you may start losing the battle against snacks. Include fruit in your diet, it's the best thing you can do if you don't normally have any fruit in the kitchen. Your healthy dishes should contain: Fruits, Vegetables, Whole Grains, Healthy Protein, Healthy Fats.
Exercise.
I know that many people do not like to exercise, they have it mentally as a strenuous effort that does not serve for anything but to make you lose energy... to exercise is fundamental and you can go at your own pace, the best thing is that when you try the result of exercising you will feel very good.
Sometimes exercising can be difficult because we can be very lazy people, but I will tell you a little more about it so you can see the benefits of exercising. We should do 2 types of exercise, anaerobic and cardiovascular for at least 2 hours a day.
The benefits of doing anaerobic exercise are: increase the lean mass, decrease the fat mass, decrease the risk of hypertension and diabetes, accelerate the metabolism, decrease the risk of osteoporosis.
The benefits of regular exercise are: stress control, helps you sleep better, improves mood, keeps weight in check, decreases the risk of various diseases.
All right, it may take a while to start getting meaningful results. Before we can enjoy our new life we must have a little patience. We have to be consistent, it can take weeks to see the results.
I encourage you to put into practice everything I have told you!.
Thanks for reading!