Un saludo Hivers 🌺 / Best regards Hivers 🌺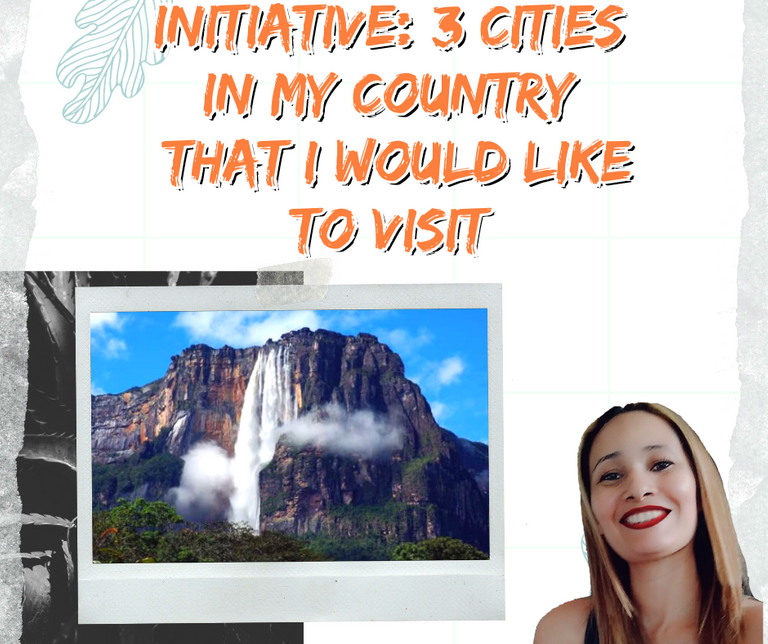 Una de las cosas más bonitas de la vida es viajar y una de las más placenteras, no importa el destino lo que importa es el viaje, conocer y descubrir nuevas cosas
Muchas personas siempre que nos hablan de viaje pensamos en ir a otro país y conocer sus culturas y costumbres y eso me parece maravilloso.
Pero hoy les traigo algo diferente, una iniciativa donde hables de 3 ciudades de tu país que aún no conoces y quisieras conocer, porque hay muchas ciudades o pueblos en nuestro país que son maravillosos y deberíamos o por ejemplo a mi me encantaría conocer.
No importa de qué país seas lo importante es que digas ¿que ciudad o pueblo de tu pais te gustaría conocer y porque?.

One of the most beautiful things in life is to travel and one of the most pleasurable, no matter the destination what matters is the journey, to know and discover new things.
Many people always think of going to another country and getting to know their cultures and customs and I think that's wonderful.
But today I bring you something different, an initiative where you talk about 3 cities in your country that you don't know yet and you would like to know, because there are many cities or towns in our country that are wonderful and we should or for example I would love to know.
It doesn't matter which country you are from, the important thing is that you tell us which city or town in your country you would like to visit and why.
---
Amazonas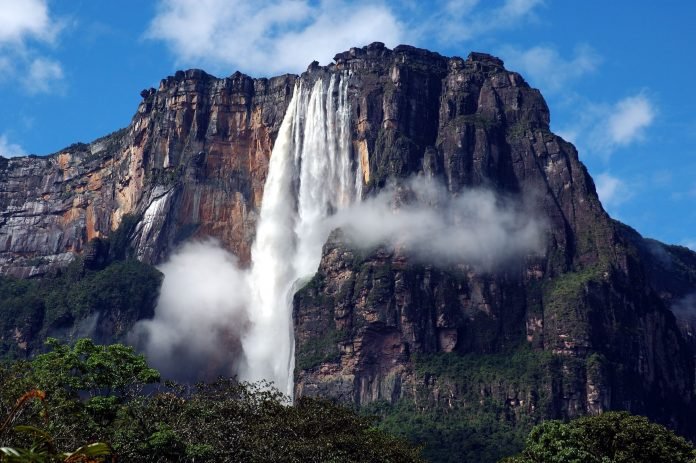 Salto Angel
Aquí en mi país Venezuela existe el estado de Amazonas un lugar turístico visitado por muchos y hasta inspirado en películas como "UP", este estado no lo conozco aún no he tenido la dicha de visitarlo.
Al ser un sitio turístico es un poco costoso y además es bueno ir en un carro rústico, debe ser por eso que aún no he ido.
Me encantaría conocer de este estado el Salto Ángel, llamado en la película Up "Cataratas del Paraiso", es un monumento natural impresionante y lo tenemos aquí en Venezuela y yo aún no lo conozco y se encuentra en el Parque Nacional Canaima.
También me encantaría conocer el tobogán de la selva, llamado así porque es una formación de piedra que parece un tobogán que da a un río, esto debe ser asombroso, por eso quiero ir a conocer estas bellezas naturales.
Here in my country Venezuela there is the state of Amazonas a tourist place visited by many and even inspired by movies like "UP", I do not know this state I have not yet had the joy of visiting it.
Being a tourist site is a bit expensive and it is also good to go in a rustic car, must be why I have not yet gone.
I would love to visit the Angel Falls in this state, called in the movie Up "Paradise Falls", it is an impressive natural monument and we have it here in Venezuela and I still do not know it and it is located in the Canaima National Park.
I would also love to know the slide of the jungle, so called because it is a stone formation that looks like a slide that overlooks a river, this must be amazing, so I want to go to know these natural beauties.
---
Apure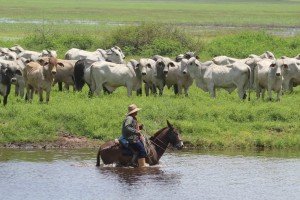 Llanos de Venezuela
No conozco los llanos venezolanos, por lo cual me encantaría ir a San Fernando de apure, he escuchado tantas historias lindas y visto paisajes hermosos que quisiera conocer este lugar.
Existen canciones que hablan de los llanos, y me gustaría conocer los Esteros de Camaguan por ejemplo Cinaruco, el monumento a Santos Luzardo, de la Gran novela de Romulo Gallegos "Doña Barbara", los médanos de Apure.
Son lugares que no conozco h me encantaría que mis hijos también tengan el privilegio de recorrer su país.
I do not know the Venezuelan plains, so I would love to go to San Fernando de Apure, I have heard so many nice stories and seen beautiful landscapes that I would like to know this place.
There are songs that talk about the plains, and I would like to know the Esteros de Camaguan for example Cinaruco, the monument to Santos Luzardo, from the great novel of Romulo Gallegos "Doña Barbara", the dunes of Apure.
These are places that I do not know h I would love that my children also have the privilege of touring your country.
---
Monagas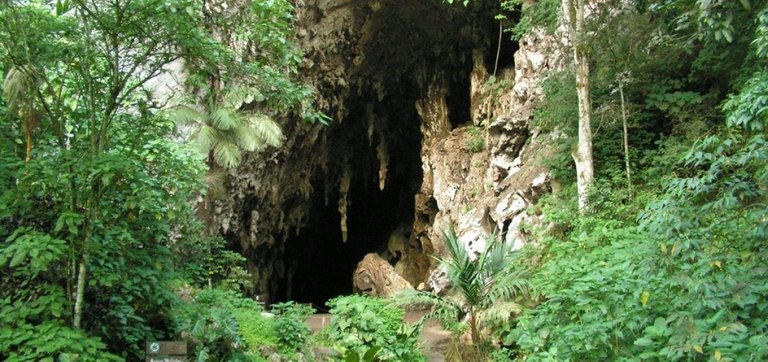 Cueva del Guacharo
Otro de los lugares que quisiera conocer es Monagas, siempre he escuchado hablar de la cueva del guacharo y la he visto por fotos, aunque me causa curiosidad y miedo igual me gustaría conocerla.
También en Monagas me han hablado del mirador el Chorreron un lugar donde ves la naturaleza existe un pequeño río y puedes mirar hasta la isla de Margarita si no está nublado.
Another place I would like to visit is Monagas, I have always heard about the guacharo cave and I have seen it in photos, although it causes me curiosity and fear, I would still like to visit it.
Also in Monagas I have been told about the viewpoint El Chorreron, a place where you can see nature, there is a small river and you can see the island of Margarita if it is not cloudy.
---
---

Fotos principal editada con Canva.
Cámara: Samsung A20S
Traducido con www.DeepL.com/Translator (versión gratuita)
Photos edited with Canva
Quote> Camera: Samsung A20S
Translated with www.DeepL.com/Translator (free version)

---