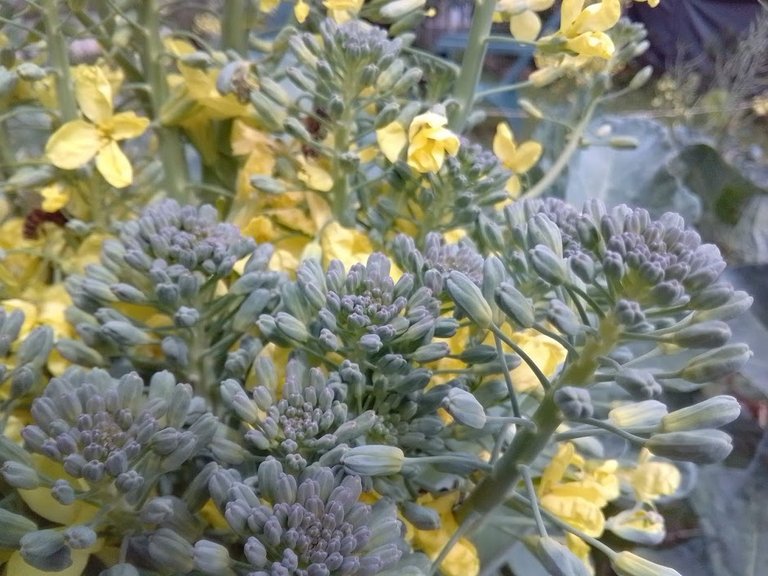 We are all used to seeing broccoli (Brassica oleracea var. italica) served at the table in a couple of presentations, which can include steamed or grilled.
For my family this plant has been quite a discovery, because the first thing we learned is that its leaves and stems, which are discarded by almost everyone, are a source of vitamins and proteins, as much or more than the flowers, which is the part consumed by most people. To know in detail the nutritional values, you can see what Wikipedia says about it.
Todos estamos acostumbrados a ver el brócoli (Brassica oleracea var. italica) servido en la mesa en un par de presentaciones, que puede incluir cocinado al vapor o gratinado.
Para mi familia esta planta ha sido todo un descubrimiento, pues lo primero que supimos es que sus hojas y tallos, las cuales son desechadas por casi todo el mundo, son fuente de vitaminas y proteínas, tanto o más que las flores, que es la parte que consume la mayoría. Para conocer en detalles los valores nutritivos, puedes ver lo que dice la Wikipedia al respecto.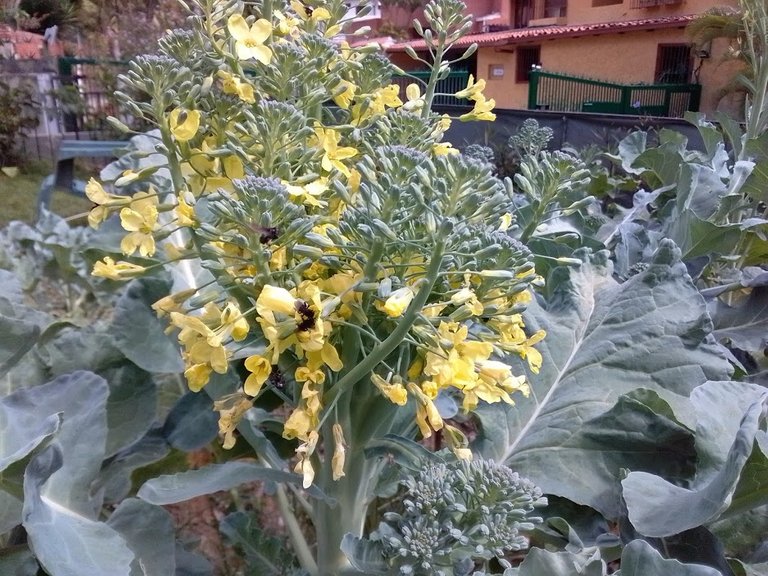 Another discovery is that it is very easy to plant. Of course, the good development of the plants will depend on a soil rich in nutrients, so it is not so easy to harvest a good fruit. However, in our experience, we managed to harvest some medium-sized fruits that serve well to feed our family, but what we do take advantage of abundantly are its leaves, which serve as a base for any stir-fry, for stews and salads.
Otro descubrimiento es que su siembra es sumamente sencilla. Por supuesto, el buen desarrollo de las plantas va a depender de un suelo rico en nutrientes, por lo cual no resulta tan sencillo cosechar un buen fruto. Sin embargo, en nuestra experiencia, logramos cosechar algunos frutos medianos que bien sirven para alimentar a nuestra familia, pero lo que sí aprovechamos abundantemente son su hojas, las cuales sirven como base para cualquier sofrito, para guisos y ensaladas.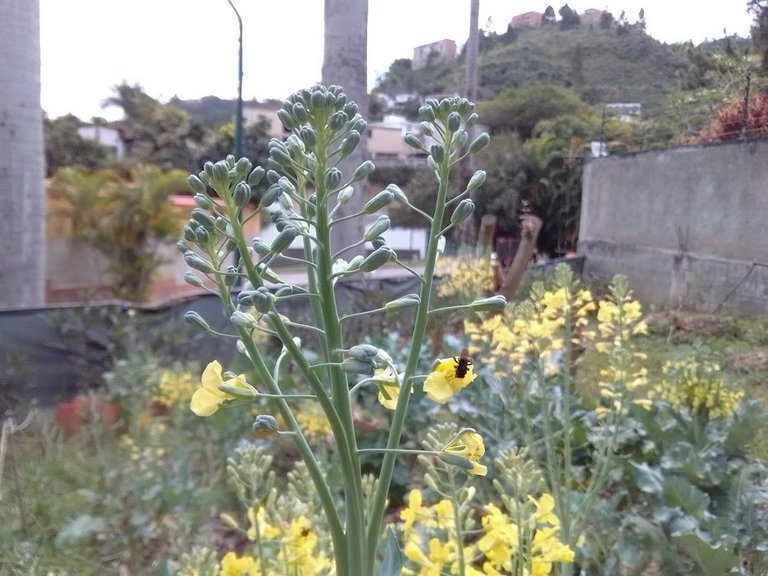 As I mentioned before, what eats most are the flowers, but before they bloom, that is, before they open in their yellow color. Once they begin to emerge yellow flowers, you should no longer eat. But from there you can take the seeds to re-sow new plants.
Como mencioné antes, lo que come la mayoría son las flores, pero antes de florecer, es decir, antes de abrir en su color amarillo. Una vez que empiezan a surgir las flores amarillas, ya no se debe comer. Pero de allí puedes tomar las semillas para volver a sembrar nuevas plantas.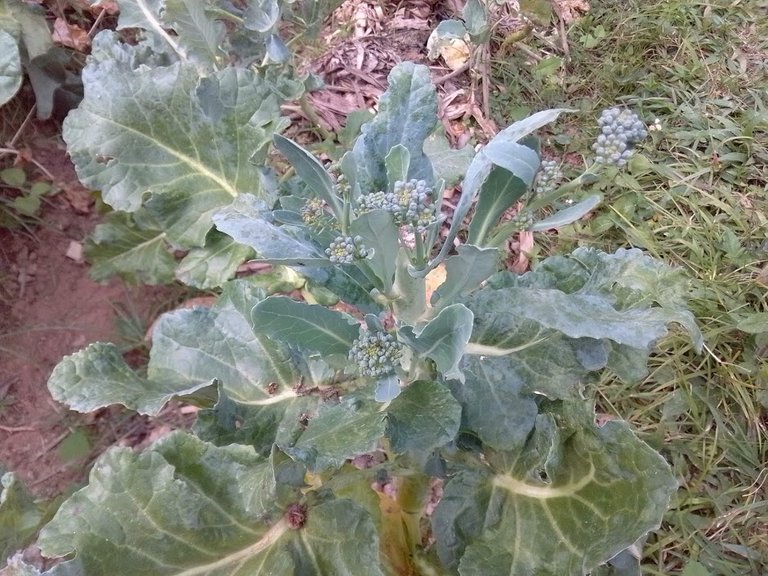 In addition, these yellow blossoms are a magnet for pollinators, so bees, bumblebees and blowflies show up in droves, which is a huge contribution to the environment.
Además, estas flores amarillas son un imán para los polinizadores, por eso las abejas, abejorros y moscones se aparecen por montones, lo cual se convierte en un aporte enorme al medio ambiente.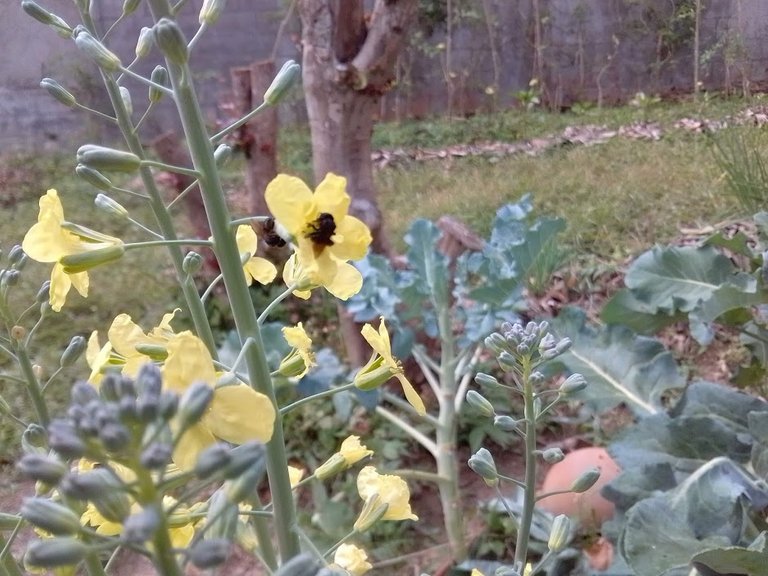 No less important aspect is the great beauty of these plants. Their yellow flowers look great in any combination and look good both in the garden and in floral arrangements.
Un aspecto no menos importante, es la gran belleza de estas plantas. Sus flores amarillas lucen en cualquier combinación y se ven bien tanto en el jardín como en arreglos florales.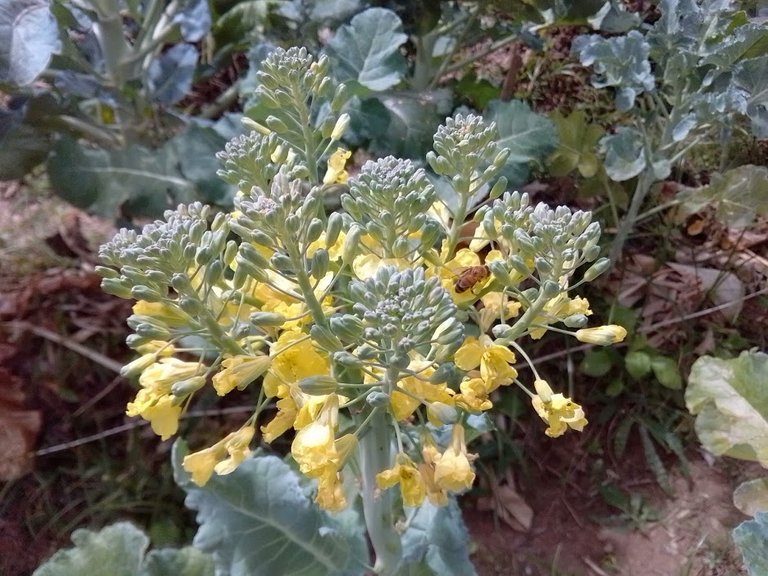 My invitation is for you to take advantage of any space you have to plant it and see for yourself the wonder that broccoli offers.
Mi invitación es para que aproveches cualquier espacio que tengas para sembrarla y compruebes por ti mismo la maravilla que ofrece el brócoli.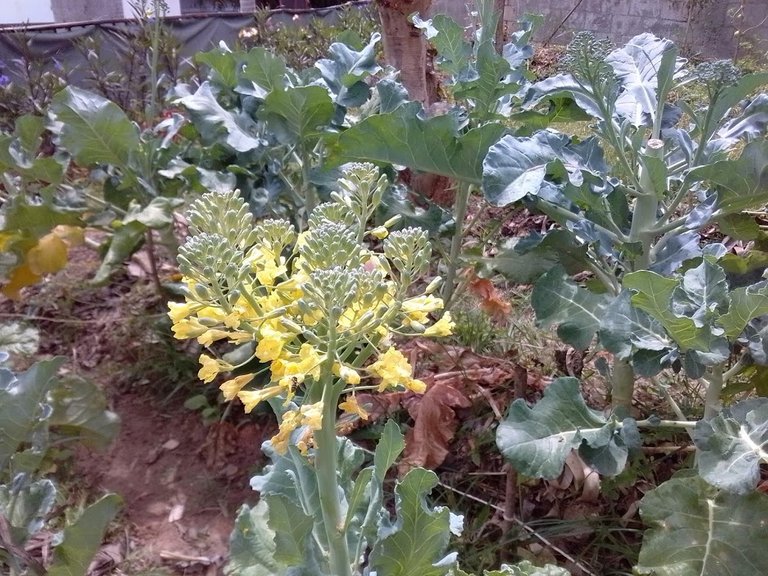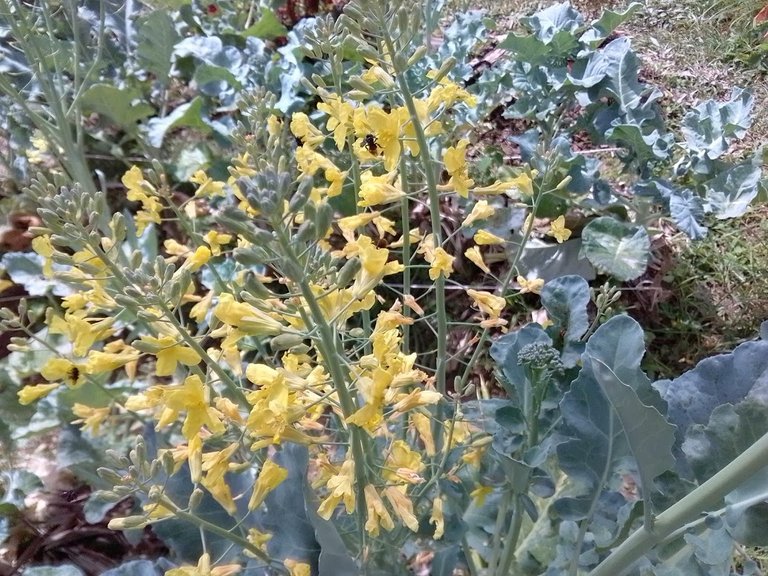 ---
Todas las imágenes tomadas por mí con mi teléfono Blue G5
All images taken by me with my Blue G5 phone.
---

---
Descarga el poemario de @Ylich

"De la vida, la pasión y de la muerte"

If you don't have an account at Hive yet, I invite you to read my post My Hive Testimony || Mi testimonio Hive
Si aún no tienes cuenta en Hive te invito a leer mi publicación My Hive Testimony || Mi testimonio Hive