Hello Summer: Different traditions and celebrations of Midsummer all around the world

Hello Summer
Summer has officially started in the Northern Hemisphere (Winter in the Southern). Solstice took place the 21st of June and Midsummer celebrations are taken place all over the world. The shortest night, the longest day... as we move on the wheel of the year Blessed Litha! Although the astronomical solstice is the 21st Midsummer is traditionally celebrated today.
A celebration with many names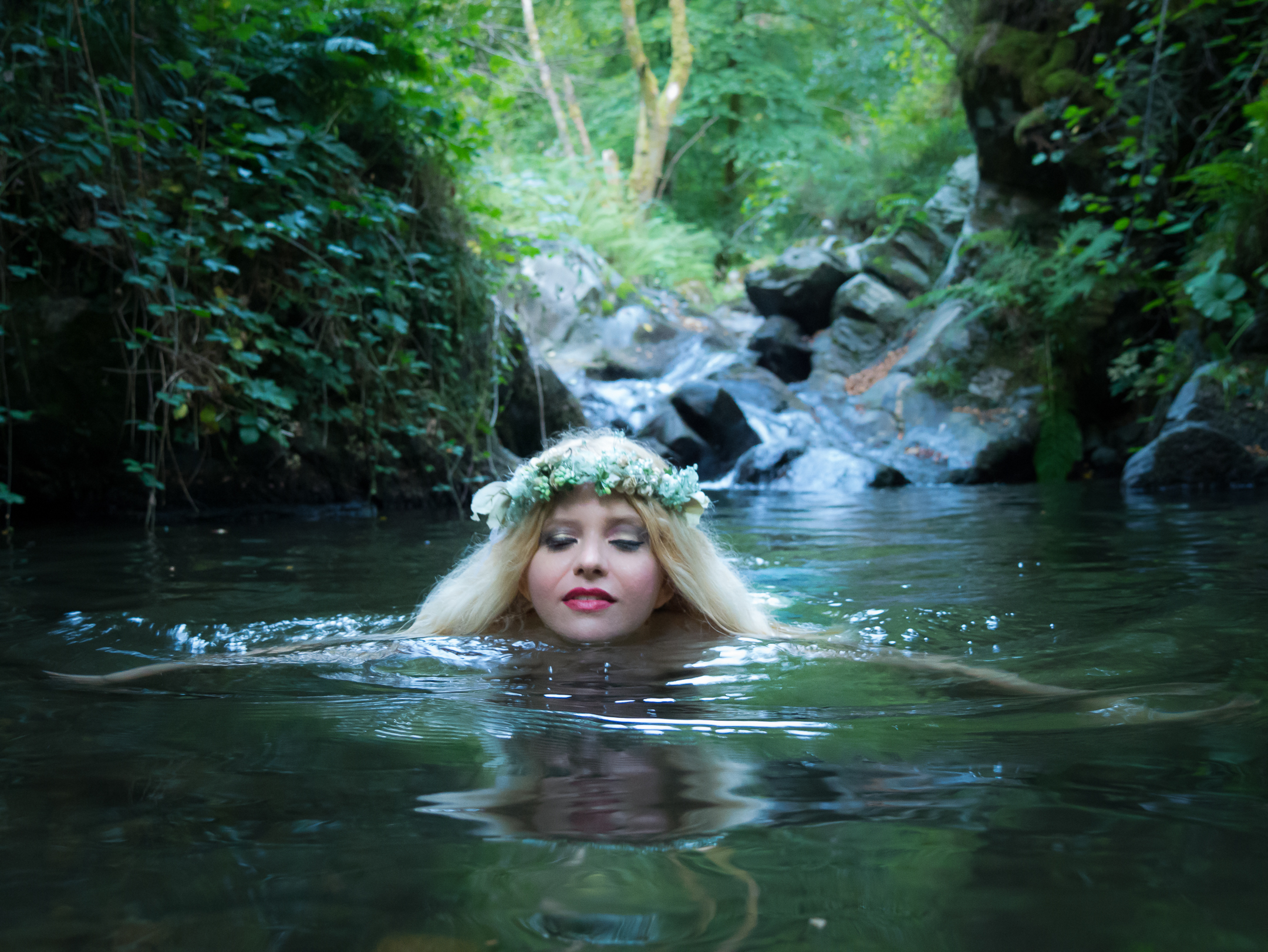 Litha is a pre-Christian name for the Solstice that's used again in neopaganism, a word which is part of the reconstructed Germanic calendar used by some Germanic Neopagans and one of the important dates in the Wheel of the year.
In Latvia, Midsummer is called Jāņi and Ligo: this is likely the oldest roots of this celebration and one of the most beautiful so I mention a bit more in depth at the end of the post.
Here in my country, Spain we celebrate "La Noche the San Juan"
Fête de la Saint-Jean in France
Midsummer or St John's Night in UK. It's also featured in Shakespeare "A Midsummer Night's dream"
Sankt Hans in Denmark, in which people burn also the figure of a witch
Juhannus in Finland (though this is also the Christian Name, before it was Ukko Juhla to honour god Ukko)
In Portugal it's known as Fogheiras do Santos (Saints Bornfires)
and it is also celebrated in Brazil (Southern Hemisphere to welcome Winter)
It's called Midsommar in Sweden and people usually wear in white with flower garlands
Sommersonnenwende in Germany a word that means "summer sun turning".
Slav Countries celebrate Ivan Kupala
-Jonsok in Norway
-Sânziene in Romania
Have you got any special celebration tonight in your country? Share your traditions and rituals in the comments.
The Veil is Thin
In general during Midsummer (same as in Halloween) is considered a liminal time, an intermediate state between this world and a world unseen, a time when the veil between this and the spiritual world is at its thinnest. So it's easier to tune into the Otherworld (fairies, ghosts, spirits) At magical times such as today, Midsummer Eve, if you found a gap in the mist gate surrounding a fairy ring, you could pass through into the Otherworld... It's also believed if you are taken away to dance with the fairies you might vanish for a year (or more, like Rip Van Winkle)
Weaving floral wreaths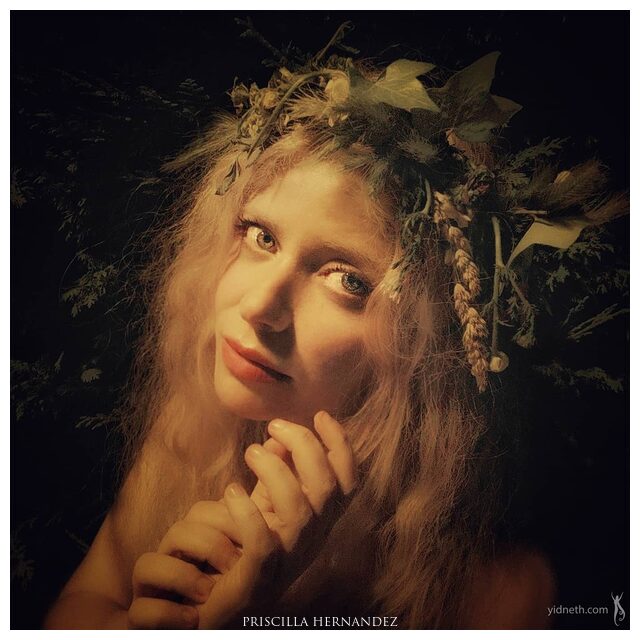 In many European countries women collect wild flowers to weave a floral wreaths during midsummer, the flowers are a symbol of life. Men will alternatively wear Oak leaves as a symbol of strength. Making the crown is ceremonial as you pick your plants by intuition and and weave in your hopes and dreams then to sometimes let it float on water (on a lake or creek).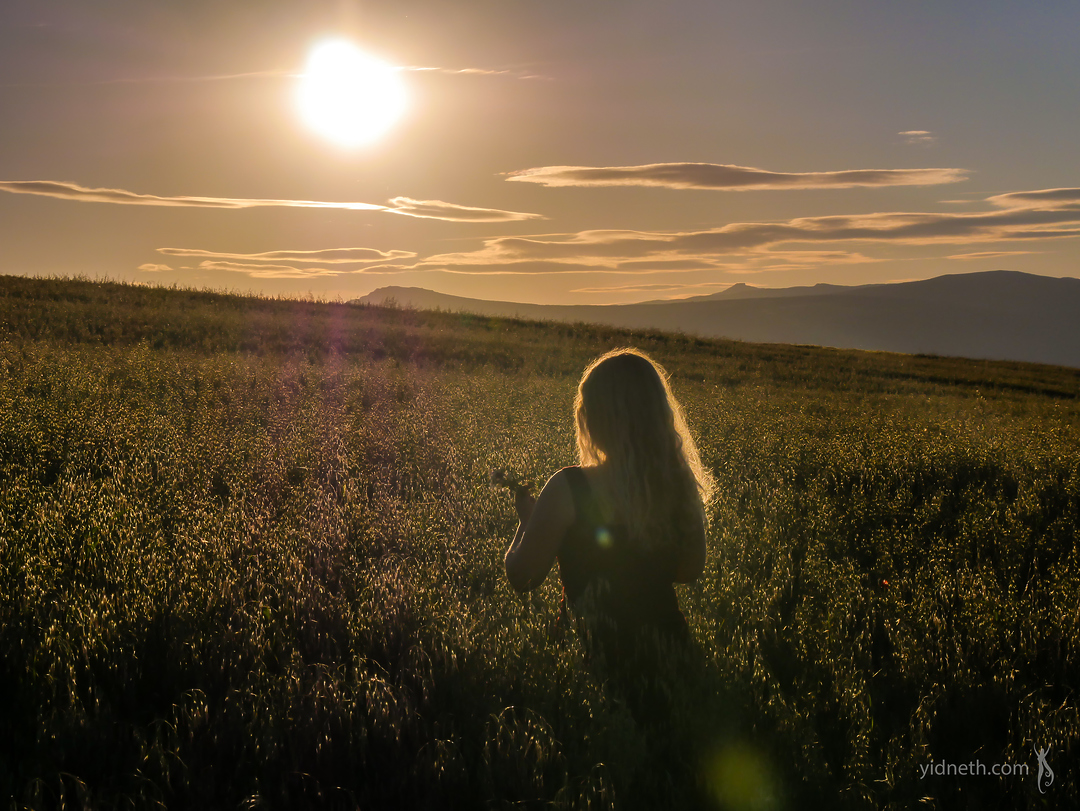 Picking wheat and cereal from the on growing fields is also typical
Careful though with picking Elder for your crowns as it can make you see fairies.
You should never dream under an Elder of you might never wake.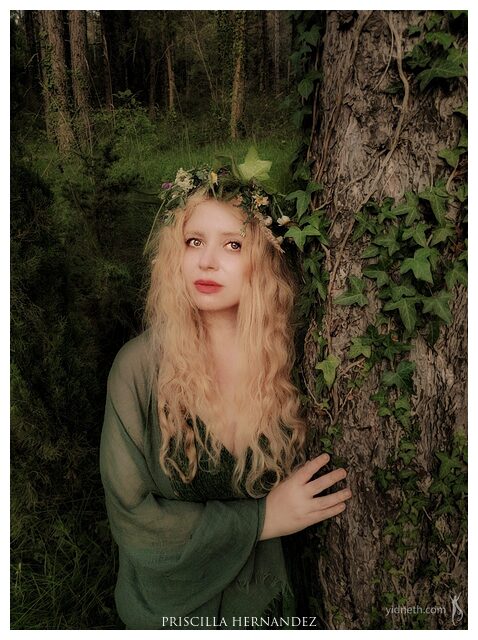 Born fires
Across much of Europe, Midsummer is a time for lighting bonfires across the countryside to bring good fortune and a wealthy harvest during the Summer. It's a celebration of warmth and light. And it's also thought to be able to ward off witches and spirits at a night when the veil is thin. In Denmark's celebration Sankt Hans a fake witch is burnt in a fire (I'm not sure how I feel about that ;-))
In some places it's also a custom to jump over the fire for luck. It was said that the highest leap over the Midsummer bonfire predicted the height that year's crops would grow to. Proceed with caution!
ps. Careful as born fires can cause wild fires. This year in my area they have been forbidden due to challenging weather.
The power of traditions but with sensibility.
The fire is also purifying and that's why it's a recurrent tradition along with bathing
Bathing
To cleanse and purify, people take baths in the sea or rivers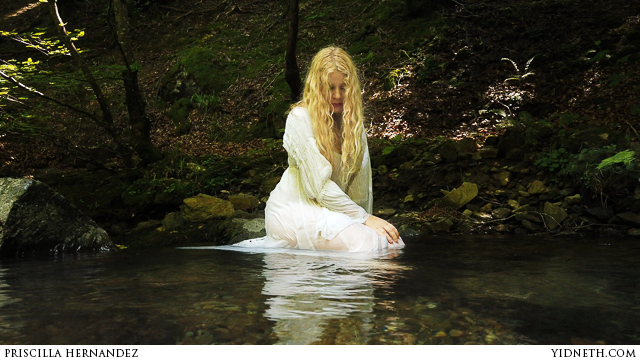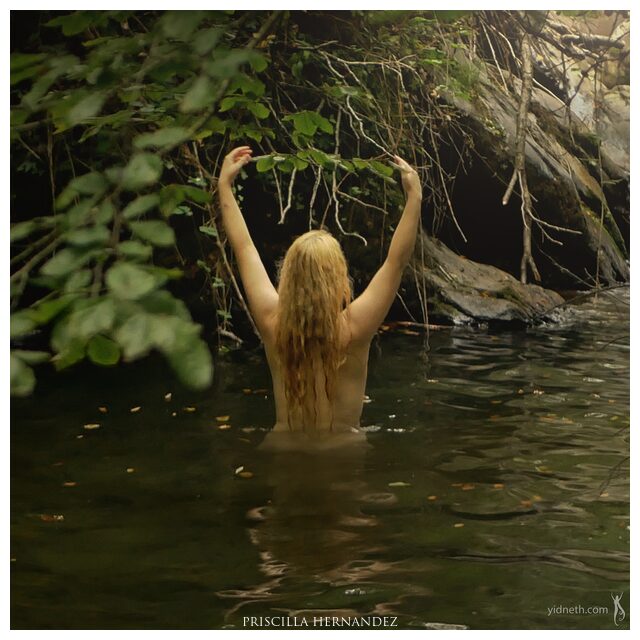 Also wearing in white is rather typical especially in some Northern European Countries like Swedish
Midsommar
(Avoid the horror movie that trivialize this beautiful celebration)
The Fern Flower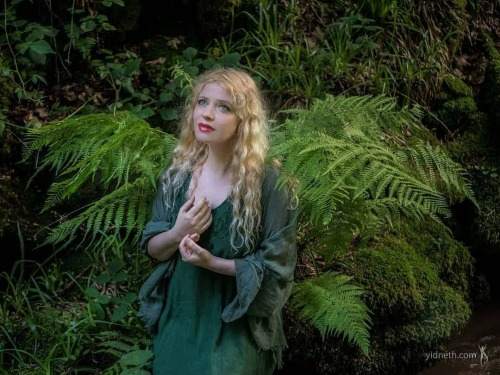 This legend is linked to pre-Christian traditions and on this date people is set to find the elusive magical "fern flower"
Many myths and legends surround "bracken fern". It was said to grant perpetual youth and repel evil.
Folklore is even referred to in Shakespeare's Henry V
The spores of the bracken fern were reputed to confer invisibility to whomever gathered them at the only time when they were said to be visible—St. John's Eve
Also in Baltic and Slavic countries countries it is believed that ferns actually bloom and its magic flower. Pd. ferns have not blooms (Latvian: papardes zieds) and it's only by Midsummer that it blooms. It can provide the ability to understand animals and earthly riches but careful because it is linked to the spirit world.
Lithuania, Ukrania, Estonia and other countries have similar folklore.
In Ukraine, Belarus and Poland, the holiday is practiced on the eve of Ivan Kupala Day, also Midsummer.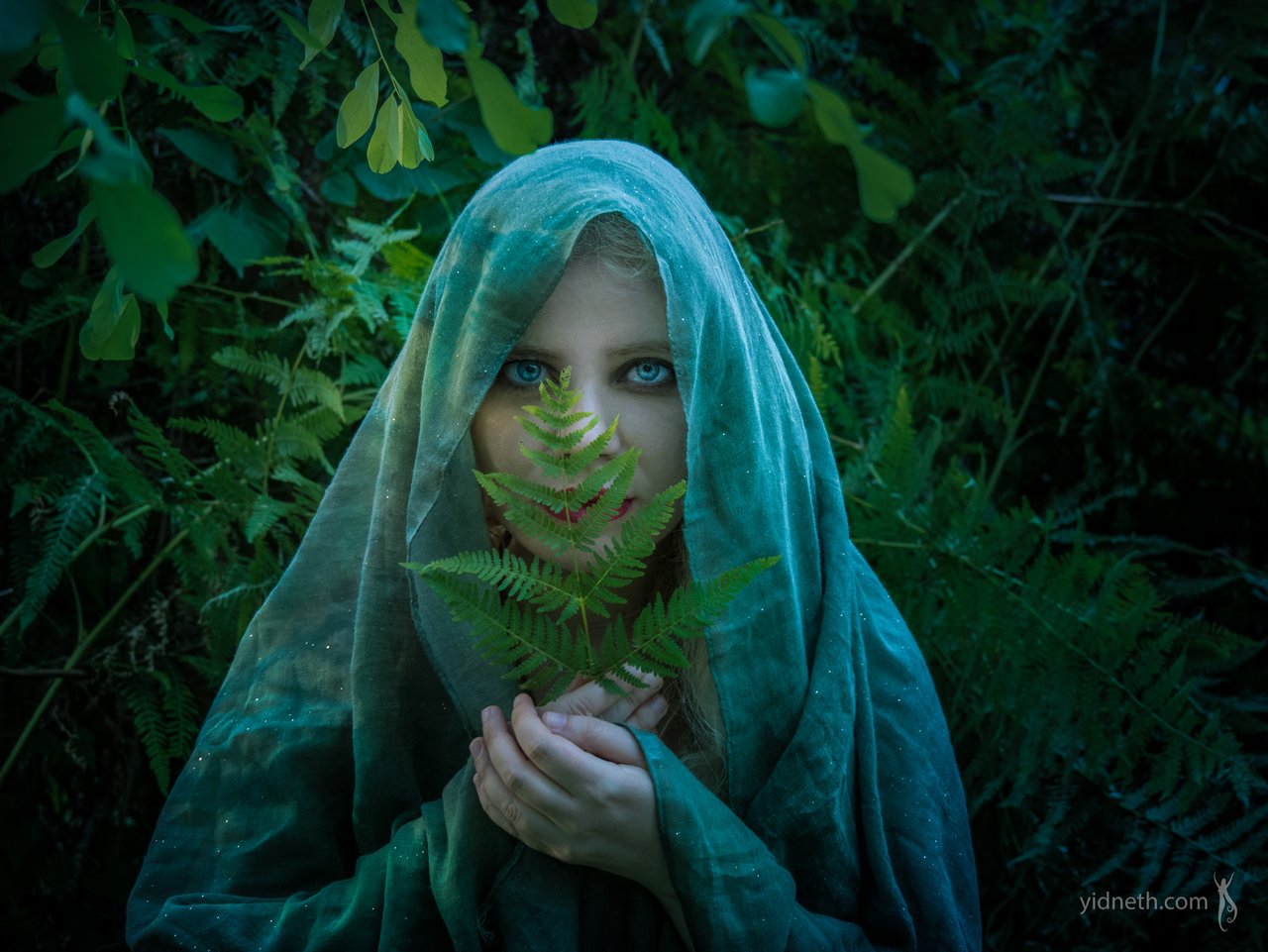 Some speculate the flower is really a species of Rue and not a fern but turn red on midsummer but it's important to say ferns do not have flowers at all.
Some believe that carrying ferns will help you find the treasures and some hung dried ferns in their homes to ward off lightning.
Also if you stand on the magical fern on Midsummer it could lead you to the fairy world.
Morning Dew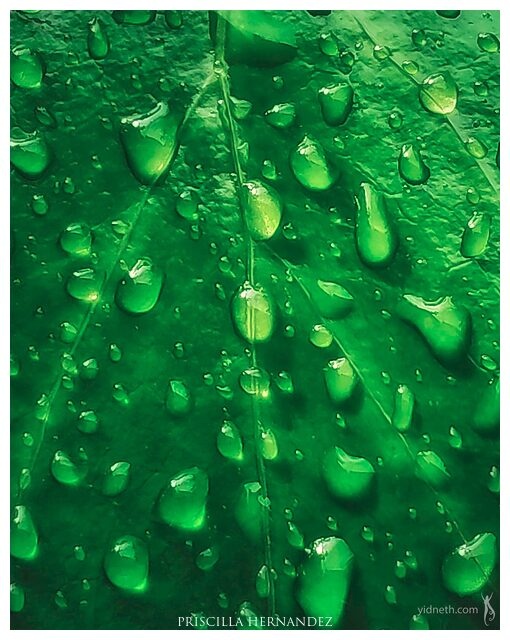 Collecting Morning Due during the shortest night of the year can also provide magical properties that appear recurrently in many countries Midsummer celebrations. The morning dew of Midsummer is said to have healing properties. In Portugal, it is called water of virtue and flows from fountains just before sunrise.
ps. Water is the source of life. It's not raining enough where I live. So these little droplets are magic and a blessing indeed.
Latvian Līgo
Among all celebrations one of the oldest is LIGO that honours the Latvian celebrations of Midsummer. During this celebration people gather in massive choirs to sing traditional songs called Dainas which are declared UNESCO culture heritage treasure. These are very old pagan songs that often mention "Goddesses" or "Mothers". I recorded it in honour my friend @lindahas and shared it some time back but as it's TODAY, I share it again now as soundtrack of this post as Līgo is precisely today, the night from the 23 to the 24 of June. This tradition includes bathing in the creeks and lakes, wearing a floral garland, worship Nature and the gifts it provides and I'm no Latvian but Spaniard but I found out most of my personal rituals and ways to celebrate this time of the year felt close to it.
In some parts of the country a "Naked run" takes place ;-)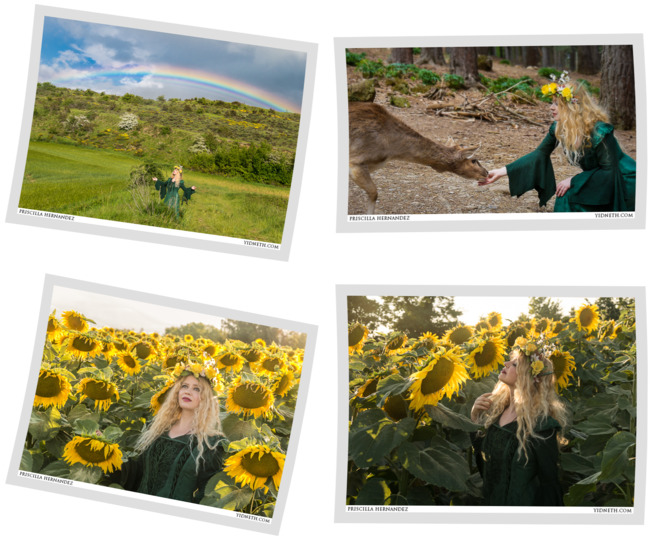 All pictures in this article are mine @yidneth
As always I will upvote every meaningful feedback and comment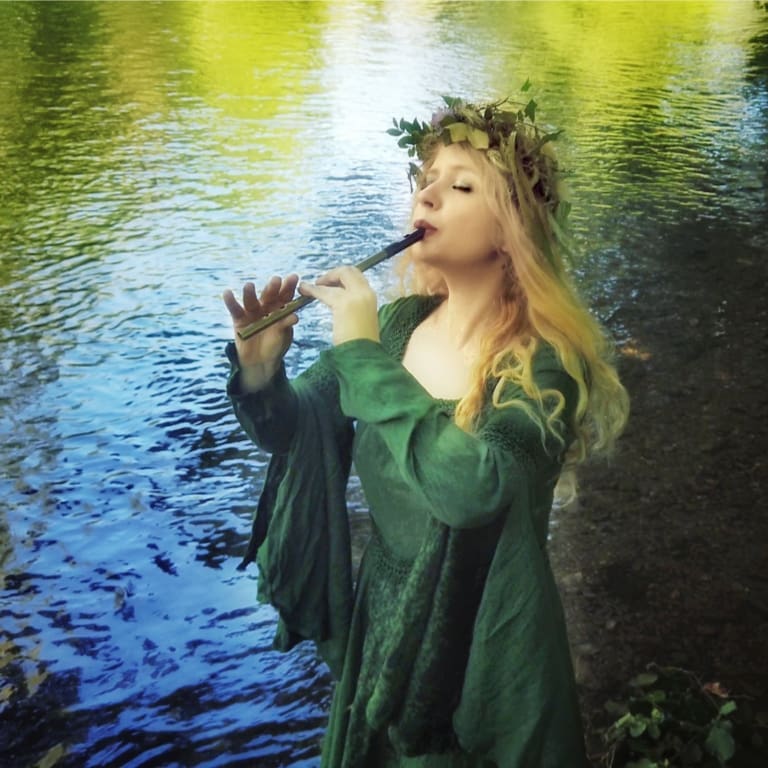 May you have a magical night
---
---