I have been enjoying The Mandalorian (available on Disney +) so much, for be the best in Star Wars Universe since the original trilogy (the one I grew up with because I'm that vintage. When the series started, me as a film music collector and lover I was surprised by the score of Ludwig Göransson after all filling the shoes of a "Master" like John Williams is no easy task. But I believe he succeeded, because just a few chapters in it became iconic. And here is a little tribute (very very short, not the full track) featuring BABY YODA playing synths (seriously) LOL
Baby Yoda playing piano with the force...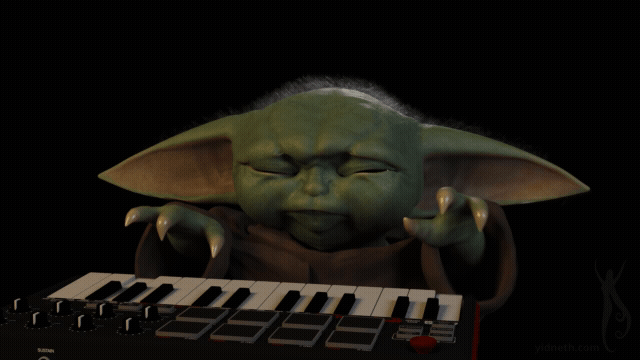 Wee! Watch Baby Yoda (now we know Baby Yoda's real name is GROGU) my new band member LOL!
This is a fan tribute to probably the best thing in Star Wars Universe after the original trilogy :) "The Mandalorian" TV series (on Disney +). If you haven't watched it give it try. It's awesome!. And please check the entire soundtrack, this is my humble (and short) take on it. You can also see some screens of the keyboard so it works as minitutorial too.
🎶 Original composition by Ludwig Göransson. Kudos to him for being innovative, filling the shoes of John Williams score was such a big challenge but the tune is now an iconic part of the Star Wars Universe. I remember at the beginning I was "surprised" but soon I was humming it all the time.
Even in a Star Wars related video there has to be a fufunchi... so find the ratty!
As always there is a hidden ratty 🐀 in the video, tell me in comments if you found it.
All instruments and arrangements by Priscilla Hernandez @yidneth (ocarina, bass, tenor and alto recorder, keyboards, glockenspiel and vocals)Featuring the most adorable guest: The Child (aka. Cute Baby Yoda, King Bebeh) playing synths with The Force and Kuiil cosplayed by my friend Mara von Entropy.
So this one was only for fun and guest stars were rewarded with hot soup. Now it's soup time... what's your favourite one? I think "Grogu" was upset because I'm vegetarian and there was no frog in the broth.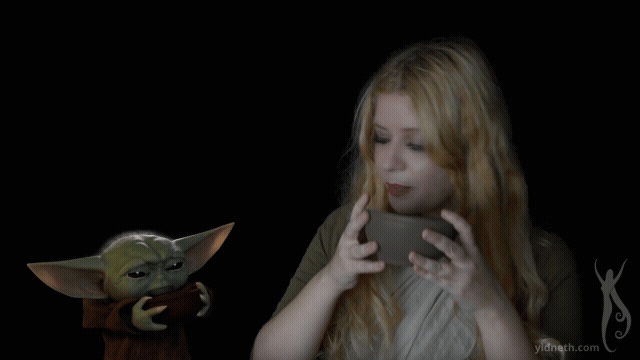 Video Edit by @hedac who helped me with the animations and layout and making the gifs out of the video. Please if you can leave a comment on youtube I'm also grateful.
PRISCILLA HERNANDEZ NETWORK
Official site: https://yidneth.com
Spotify: https://open.spotify.com/artist/4VYQXDVxNNr4kGMv6cR8W1
Patreon: http:s//patreon.com/yidneth
Instagram: http://instagram.com/yidneth
Twitter: http://twitter.com/yidneth
Facebook: http://facebook.com/yidneth
Tips: http://paypal.me/yidneth
Thanks very much to all my patrons at https://patreon.com/yidneth for supporting this channel
Download at https://www.patreon.com/posts/44252831