This publication was also written in SPANISH and PORTUGUESE.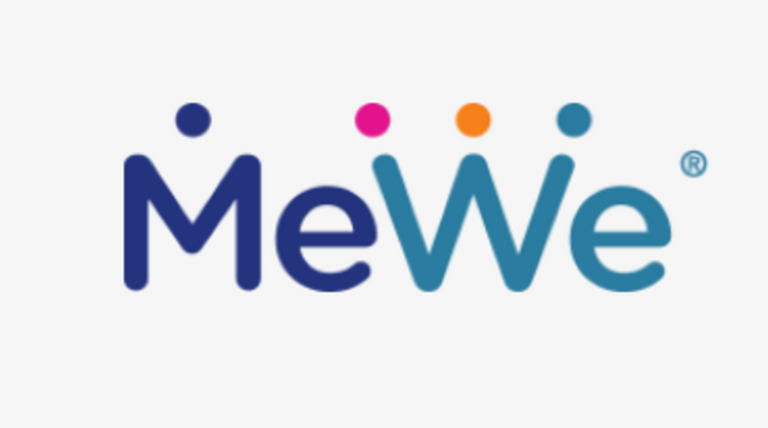 ZDNet
This is a question for which there is still no answer. However, some companies try to establish themselves in this highly competitive market through the attention of new users, as well as maintaining the interest of old users. Without a doubt, it is a complicated mission, and the challenges are constant... After all, facing Facebook's monopoly in this respect is not an easy task. However, it is not impossible to make an attempt.
Despite all the controversies in which the name of the network created by Mark Zuckerberg is remembered and automatically associated (the most recent of which is the lack of privacy in relation to the information of its users, in addition to the lack of cybersecurity and the suspension of user accounts. "random" way), there are competitors willing to buy a fight, and enter that competition. This is the case with the social network MeWe.
Launched in 2016, the number of users of the social network (which has been identified as an "alternative" version of Facebook, especially after all the controversies in which it is involved) has already reached 15 million and even though this number is still modest and not so significant, people's interest in this option is growing. The margins for the coming months are even more "massive".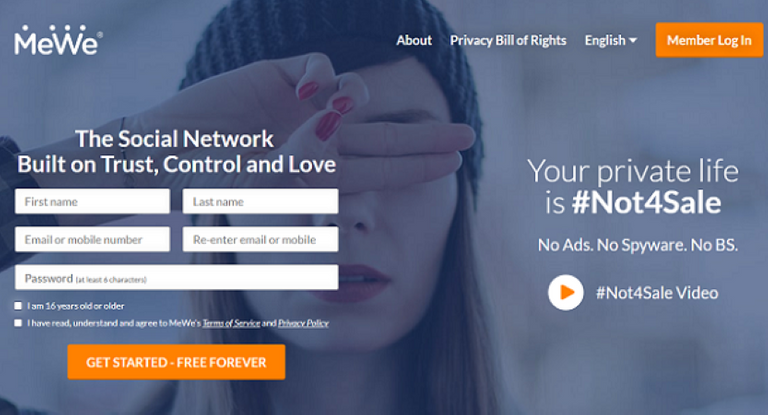 Apptuts
The main attractions that are making many people migrate from Facebook to try MeWe is precisely the promise that their privacy rights will be respected, in addition, the fact that the social network is free of advertisements has also been seen as a very good idea accepts (considering the fact that rampant marketing in these places is often absurdly boring) because the site is visually cleaner.
MeWe's philosophy is to be a social network that respects its users and right now there is the perfect opportunity for them to continue to grow. Predicting growth that can overload the system, the technicians work with an infrastructure that prioritizes, and tries to maintain the operation of the platform (which, in fact, has already been translated into 20 languages) as a whole, without causing major interruptions in its essential services.
---
¿Qué tipo de red social respeta completamente los derechos de sus usuarios?
Esta es una pregunta para la que aún no hay respuesta. Sin embargo, algunas empresas intentan establecerse en este mercado tan competitivo a través de la atención de nuevos usuarios, así como manteniendo el interés de los antiguos. Sin duda, es una misión complicada, y los retos son constantes... Al fin y al cabo, afrontar el monopolio de Facebook en este sentido no es tarea fácil. Pero no es imposible intentarlo.
Pese a todas las polémicas en las que se recuerda y se asocia automáticamente el nombre de la red creada por Mark Zuckerberg (la más reciente de las cuales es la falta de privacidad en relación a la información de sus usuarios, además de la falta de ciberseguridad y la suspensión de cuentas de usuario). manera "aleatoria"), hay competidores dispuestos a comprar una pelea y entrar en esa competencia. Este es el caso de la red social MeWe.
Lanzada en 2016, el número de usuarios de la red social (que se ha identificado como una versión "alternativa" de Facebook, sobre todo después de todas las polémicas en las que está envuelto) ya ha alcanzado los 15 millones y aunque esta cifra sigue siendo modesta y no tan significativo, el interés de la gente por esta opción va en aumento. Los márgenes para los próximos meses son aún más "masivos".
El principal atractivo que está haciendo que muchas personas migren de Facebook para probar MeWe es precisamente la promesa de que se respetarán sus derechos de privacidad, además, el hecho de que la red social esté libre de anuncios también se ha visto como una idea muy buena acepta (considerando el hecho de que el marketing desenfrenado en estos lugares es a menudo absurdamente aburrido) porque el sitio es visualmente más limpio.
La filosofía de MeWe es ser una red social que respete a sus usuarios y ahora mismo existe la oportunidad perfecta para que sigan creciendo. Previendo un crecimiento que puede sobrecargar el sistema, los técnicos trabajan con una infraestructura que prioriza, e intenta mantener el funcionamiento de la plataforma (que, de hecho, ya ha sido traducida a 20 idiomas) en su conjunto, sin provocar grandes interrupciones en sus servicios esenciales.
---
Que tipo de rede social respeita completamente o direito dos seus usuários?
Essa é uma pergunta para qual ainda não existe uma resposta. No entanto, algumas empresas tentam se estabelecer nesse mercado altamente competitivo pela atenção de novos usuários, bem como manter o interesse dos usuários antigos. Sem dúvidas, é uma missão complicada, e os desafios são constantes... Afinal, enfrentar o monopólio do Facebook nesse aspecto não é uma tarefa nada fácil. Mas não é impossível fazer uma tentativa.
Apesar de todas as polêmicas na qual o nome da rede criada por Mark Zuckerberg é lembrada e automaticamente associada (sendo a mais recente delas a falta de privacidade em relação as informações de seus usuários, além da falta de segurança cibernética e a suspensão das contas de maneira "aleatória"), existem concorrentes com disposição de comprar uma briga, e entrar nessa competição. Esse é o caso da rede social MeWe.
Lançada em 2016, a quantidade de usuários da rede social (que vem sendo apontada como uma versão "alternativa" do Facebook, principalmente depois de todas as controvérsias na qual ele está envolvido) já chegou aos 15 milhões e mesmo que esse número ainda seja modesto e não tão significativo, o interesse das pessoas em relação a essa opção está crescendo. As margens para os próximos meses são de uma adesão ainda mais "massiva".
Os principais atrativos que estão fazendo muitas pessoas migrarem do Facebook para tentar o MeWe é justamente a promessa de que os direitos de privacidade delas serão respeitados, além disso, o fato da rede social ser livre de propagandas também tem sido visto como uma idea muito bem aceita (considerando o fato de que o marketing desenfreado, nesses lugares costumam ser absurdamente chatos) porque o site fica visualmente mais limpo.
A filosofia do MeWe é ser uma rede social que respeita os seus usuários e neste momento existe a oportunidade perfeita para eles continuarem crescendo. Prevendo crescimentos que podem sobrecarregar o sistema, os técnicos trabalham com uma infraestrutura que prioriza, e tenta manter o funcionamento da plataforma (que aliás, já foi traduzida para 20 idiomas) como um todo, sem causar maiores interrupções em seus serviços essenciais.