This publication was also written in SPANISH and PORTUGUESE.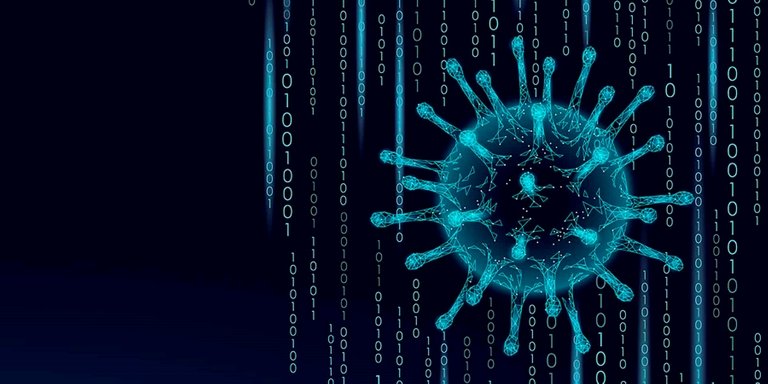 B2B News Network
In these few more than three years that I have been interested in reading news about blockchain, cryptocurrencies and finance (in general), I have read many bizarre stories, but this time, I need to confess how much I am negatively impressed with greed and with the impetus of evil (in the worst sense of the word) that some people carry with them.
According to a report published by the Business Insider website, in the middle of a global pandemic and with a growing politicization about vaccines in relation to the production and distribution of the "hopes" that are gaining the attention of the world at the moment, parallel markets as an option alternative for those who want to buy vaccines against Coronavirus already exist.
This is a series of crazy ads that promise to sell vaccines that must be paid with a value in Bitcoin, exclusively. These ads are spread over the Deep Web, through sites that obviously do not appear on the systems of mouths. However, they promise that all sales are completely legitimate and that orders are shipped directly from Sweden.
However, whoever makes the purchase does not have the right to know which vaccine they are going to buy, nor which company is manufacturing the product. So far, the biggest ad on the site is a batch containing 10,000 doses of vaccines, worth U$ 30,000 dollars (paid in BTC) and the demand for them has been relatively intense, according to the Check Point website.
According to other information from Check Point (which is a cybersecurity company) it is very likely that vaccines are adulterated products, because according to the instructions for using the vaccines, it is necessary to make 14 applications per person for the immunizing effect to happen for complete. But even so, since December 2020 (after approval for emergency use of the first vaccine in the world), offers on the Deep Web have not stopped growing.
I repeat that I have never read such a bizarre story, at least not involving Bitcoin or any other cryptocurrency. In addition to being a totally inhumane attitude (for social, ethical and moral reasons that threaten life), it manages to bring yet another controversy to the world of cryptocurrencies (which, incidentally, does not bring anything good), directly affecting Bitcoin.
---
¿Hasta dónde llega la codicia humana?
En estos pocos más de tres años que he estado interesado en leer noticias sobre blockchain, criptomonedas y finanzas (en general), he leído muchas historias extrañas, pero esta vez, debo confesar cuánto me impresiona negativamente la codicia. y con el ímpetu del mal (en el peor sentido de la palabra) que algunas personas llevan consigo.
Según un informe publicado por la web Business Insider, en medio de una pandemia global y con una politización creciente sobre las vacunas en relación a la producción y distribución de las "esperanzas" que están acaparando la atención del mundo en estos momentos, los mercados paralelos como una opción Ya existe una alternativa para quienes quieran comprar vacunas contra el Coronavirus.
Se trata de una serie de anuncios absurdos que prometen vender vacunas que deben pagarse con un valor en Bitcoin, exclusivamente. Estos anuncios se difunden por la Deep Web, a través de sitios que obviamente no aparecen en los sistemas de bocas. Sin embargo, prometen que todas las ventas son completamente legítimas y que los pedidos se envían directamente desde Suecia.
Sin embargo, quien realiza la compra no tiene derecho a saber qué vacuna va a comprar, ni qué empresa fabrica el producto. Hasta ahora, el anuncio más grande en el sitio es un lote que contiene 10,000 dosis de vacunas, por un valor de U$ 30,000 dólares (pagados en BTC) y la demanda por ellos ha sido relativamente intensa, según el sitio web de Check Point.
Según otra información de Check Point (que es una empresa de ciberseguridad) es muy probable que las vacunas sean productos adulterados, pues de acuerdo con las instrucciones de uso de las vacunas, es necesario realizar 14 aplicaciones por persona para que se produzca el efecto inmunizante para completar. Pero aun así, desde diciembre de 2020 (tras la aprobación para uso de emergencia de la primera vacuna del mundo), las ofertas en la Deep Web no han dejado de crecer.
Repito que nunca he leído una historia tan extraña, al menos no relacionada con Bitcoin o cualquier otra criptomoneda. Además de ser una actitud totalmente inhumana (por motivos sociales, éticos y morales que atentan contra la vida), logra traer una polémica más al mundo de las criptomonedas (que, por cierto, no aporta nada bueno), afectando directamente a Bitcoin.
---
Até onde vai a ganância do ser humano?
Nesses poucos mais de três anos que eu tenho me interessado em ler notícias sobre blockchain, criptmoedas e finanças (de uma maneira geral), eu já li muitas histórias bizarras, mas desta vez, eu preciso confessar o quanto eu estou negativamente impressionado com a ganância e com o ímpeto de maldade (no pior sentido da palavra) que algumas pessoas carregam consigo.
Segundo uma reportagem divulgada pelo site Business Insider, no meio de um pandemia global e com uma politização sobre as vacinas cada vez maior em relação a produção e distribuição das "esperanças" que estão ganhando à atenção do mundo neste momento, os mercados paralelos como opção alternativa para quem quer comprar vacinas contra o Coronavírus já existem.
Trata-se de uma série de anúncios absurdos que prometem à venda de vacinas que devem ser pagas com um valor em Bitcoin, exclusivamente. Esses anúncios estão espalhados pela Deep Web, através dos sites que obviamente não aparecem nos sistemas de bucas. No entanto, eles prometem que todas as vendas são totalmente legítimas e que as encomendas são enviadas diretamente da Suécia.
No entanto, quem fizer a compra, não tem o direito de saber qual é a vacina que irá comprar, e nem qual é a empresa que está fabricando o produto. Até o momento, o maior anúncio no site é um lote contendo 10.000 doses das vacinas, pelo valor de U$30 mil dólares (em BTC) e a procura por eles tem sido relativamente intensa, segundo o site Check Point.
De acordo com outras informações do Check Point (que é uma empresa de segurança cibernética) é bem provável que as vacinas sejam produtos adulterados, porque segundo as instruções para utilização da vacinas, é preciso fazer 14 aplicações por pessoa para que o efeito imunizante aconteça por completo. Mas mesmo assim, desde de Dezembro de 2020 (após a aprovação para uso emergencial da primeira vacina no mundo), as ofertas na Deep Web não parar de crescer.
Eu repito que eu nunca li uma história tão bizarra assim, pelo menos não envolvendo Bitcoin ou qualquer outra criptomoeda. Além disso ser uma atitude totalmente desumana (por razões de cunho social, ético e moral que atentam contra à vida), consegue trazer mais uma polêmica ao mundo das criptomoedas (que aliás, não trás nada de bom), afetando diretamente o Bitcoin.