---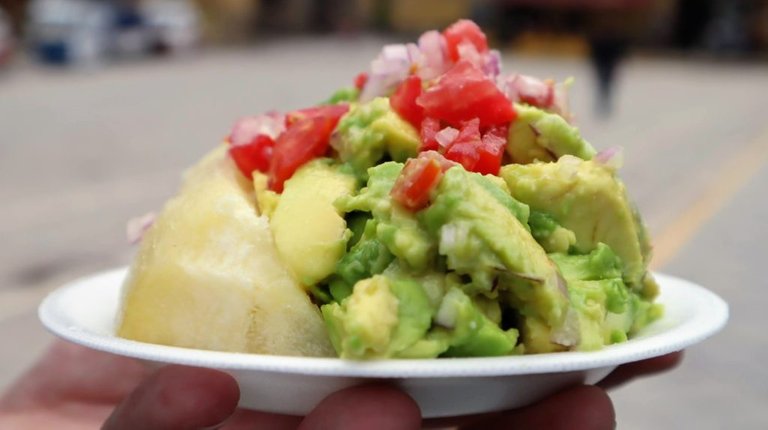 ---
Street food lovers say 'Yay!'
Nothing fancy. It's all simple but.. simply delicious!
We love it, we love it a lot there in Ollantaytambo!
We stopped in Ollantaytambo for only a day on the way from Cusco to Machu Picchu. The closest train station to the world-famous ruins is here. You'd better take the advantage as the train ride in Peru would cost you an arm and a leg. Here we go, Ollantaytambo!
Ollantaytambo is in the Sacred Valley. I swear it's one of the loveliest ones I have visited. A small town (really small) surrounded by the mountains and got a river cut through.
it's a really really small town in the Cusco region. There are ruins, souvenirs and artisanal shops and a few farms around. We went to one and we loved it A LOT! There are quite a good amount of restaurants as you can imagine, how touristy it could get during high seasons for being a transitory town to get to one of the world's 7 wonders, Machu Picchu.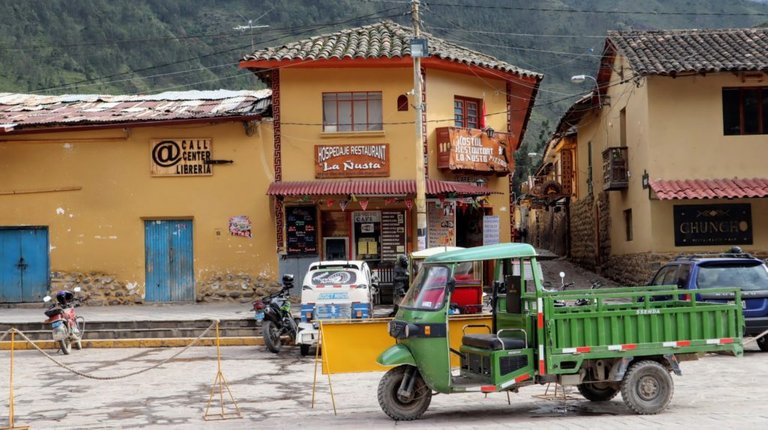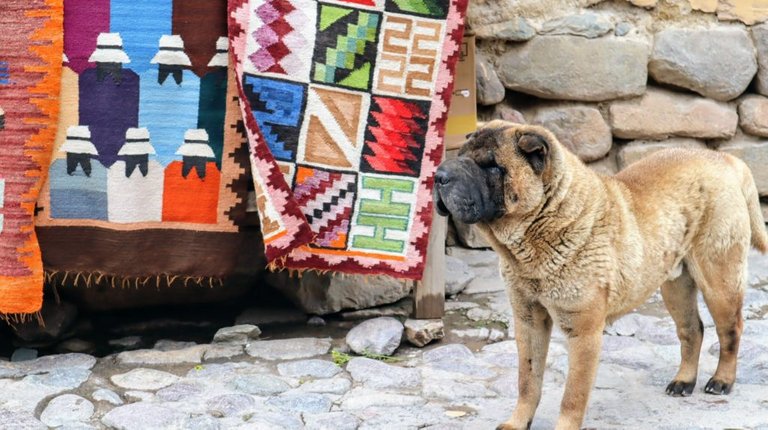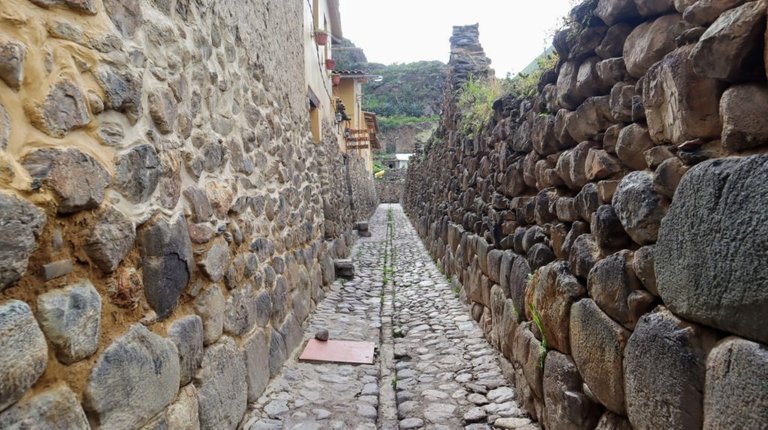 What to eat in Ollantaytambo?
As mentioned, many restaurants to choose from in Ollantaytambo due to how touristic it could get at some points during high season. Though, all the restaurants around, I wonder why they offer just pretty much the same menu items. Village wood oven pizza, alpaca burger and a bit of Peruvian dishes here and there.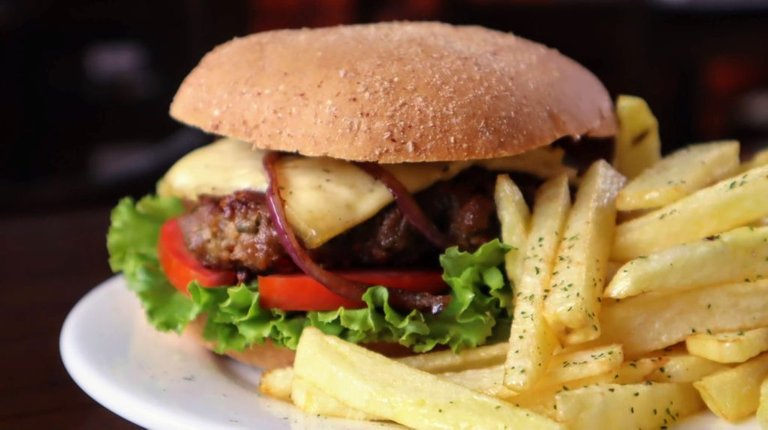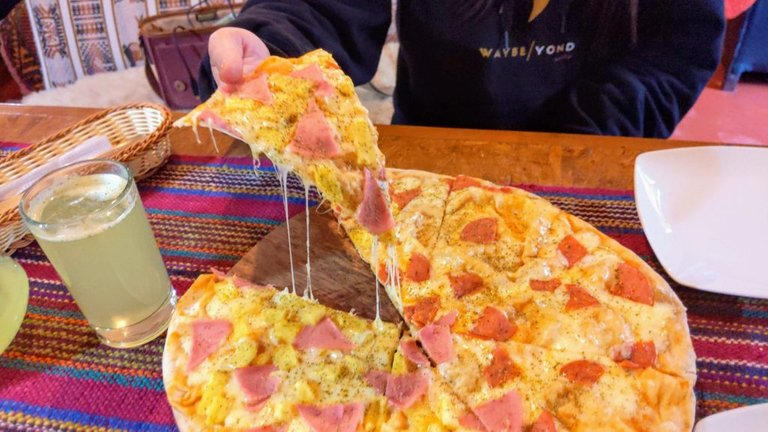 Now we're getting into some exotic Peruvian street food! Here in Ollantaytambo
Other than a dime a dozen wood oven pizza and alpaca burgers, a lot of restaurants offer pretty much the same things. Though, there are a few Peruvian street foods hidden all over. You just need to keep an eye open!
Let's start from morning to night. What Peruvian street food to eat, how good are they and where to find them while in Ollantaytambo.
Classic Peruvian breakfast sandwich and hot drinks
Peruvian love their sandwiches for breakfast. Nothing fancy really. More like bread with avocado or bread with cheese. Simply delicious just like that and pair it with your favorite hot drink. We got an avocado sandwich (S/ 2) with a barley drink (S/ 2). Each one is prepared freshly as you know, it's pretty much just cut the bread in the middle and put some stuff in.
We had this type of breakfast since day one that we arrived to Peru. The shocking cheap one we got that cost us S/ 1 for a sandwich. Crazy!
If you feel like blending in and eat like a local, in the morning till late during the day, head to the one and only local market in Ollantaytambo or head to the entrance of Ollantaytambo ruins.
We went with a sandwich shop in front of the ruin entrance. Quite a good amount of locals where gathering and eating this authentic Peruvian breakfast. It's not crazy delicious but once you're in Peru, try some!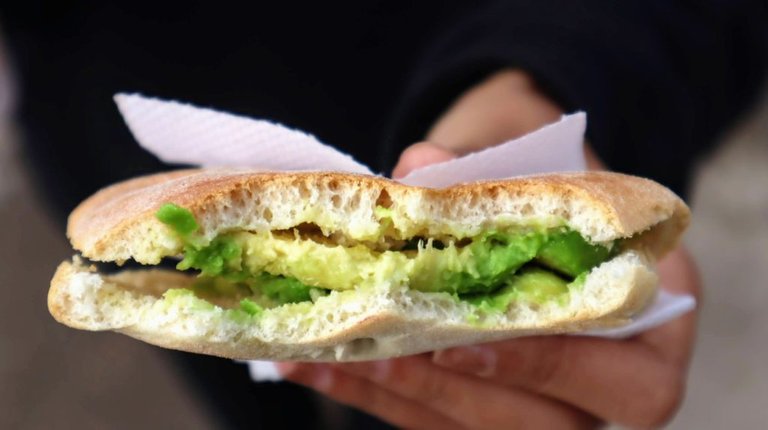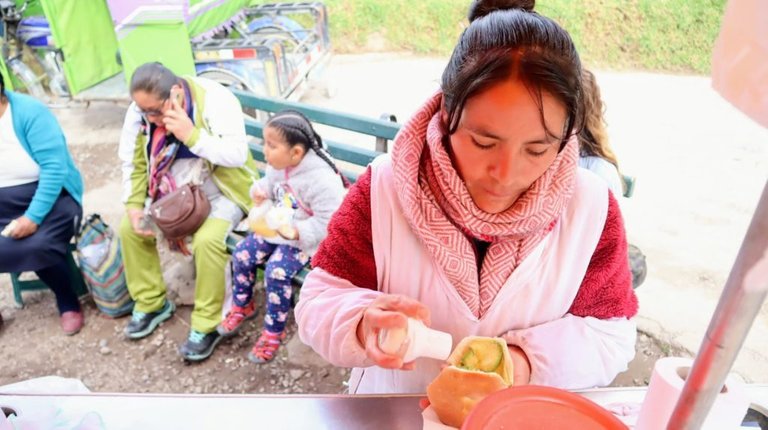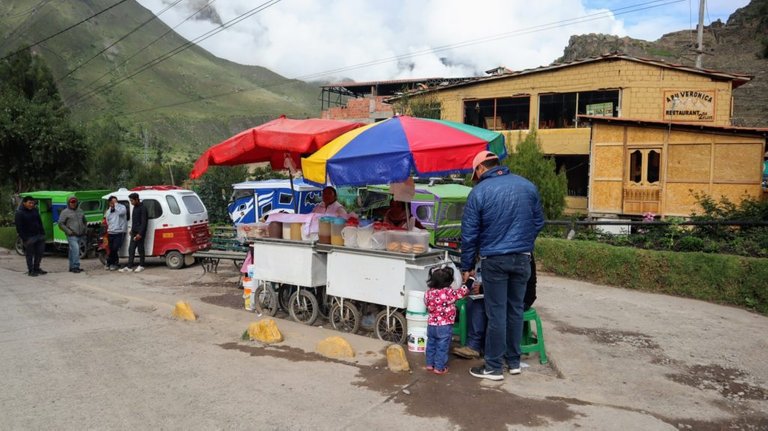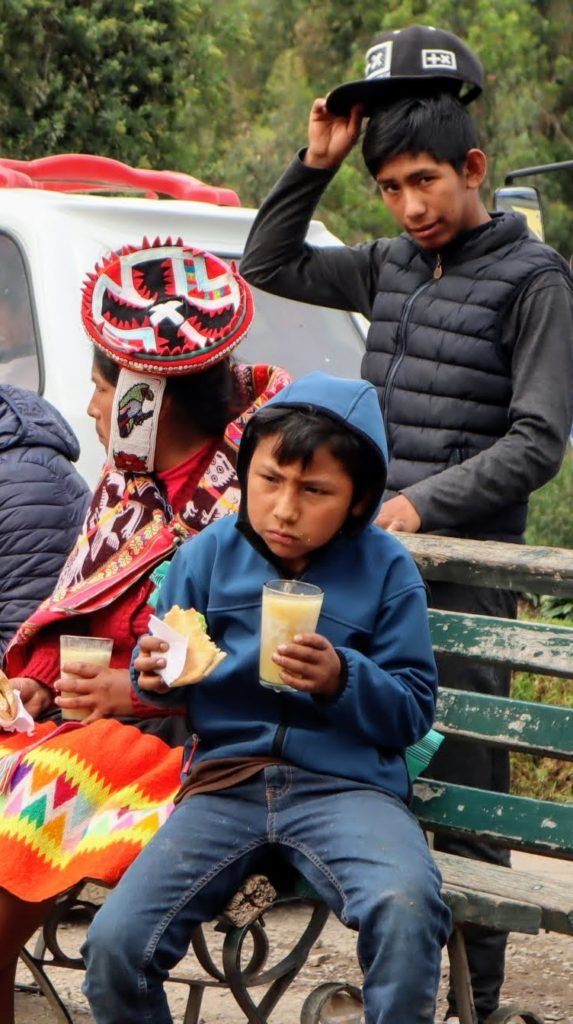 The local kid enjoys his Peruvian sandwich for breakfast
Avocado, potatoes and salad for lunch!
To this point, you may think, what the h* are all these street foods. I know, it's so simple but seriously, it's simply delicious. During the day at the main square of Ollantaytambo, we were just wandering around and seeing things. There's one busy spot where all the locals were sitting surrounding a lady with a few big buckets she carries around with her.
We didn't waste a moment but order ahead. A small plate comes with a good amount of avocado, potato, yuca, tomato, and onion salad. One plate cost us S/ 3 or a bit less than a dollar.
I don't think I need to explain the flavor. It's quite obvious. Though, all the things combined are just a lovely and healthy plate for lunch. We got only a plate at first then after tasting its simply delicious taste, we went for the second one.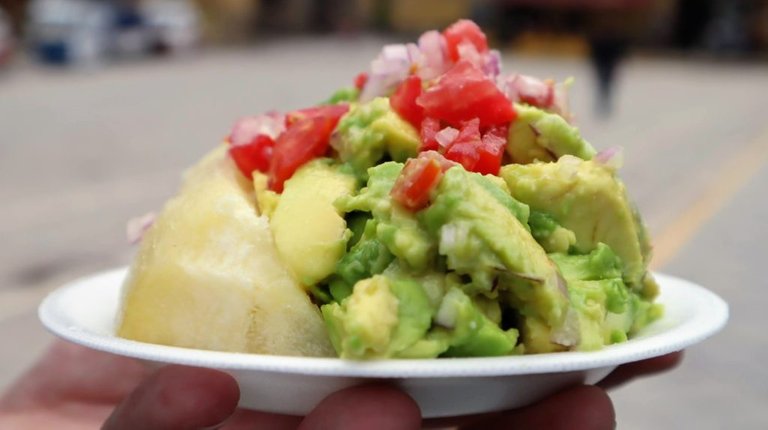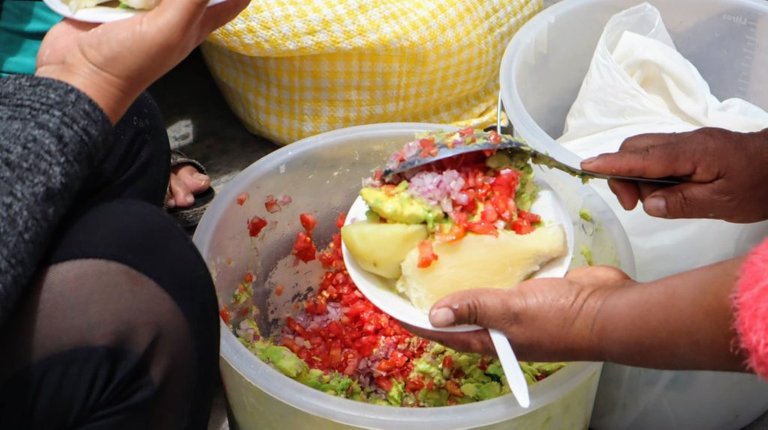 $1 BBQ Alpaca for dinner!
Not exactly dinner, dinner really. It's more like a late-night snack. We came across this small stall also in front of Ollantaytambo ruins entrance. The lady who doesn't smile sits there from the evening till late at night. If you're lucky or if she feels like it, sometimes she also comes out during the day. It all depends #lol
There are a few types of meat, chicken, beef and alpaca. Once we hear the word alpaca, we looked back and walked straight to her stall. Where else in the world you would find BBQ Alpaca as a street food. I'm sure this is rare...
A few pieces of alpaca with one whole potato at the top for S/ 3 a screwer or a little less than a dollar. Lovely! I love it! I had that a few times while we were in Ollantaytambo.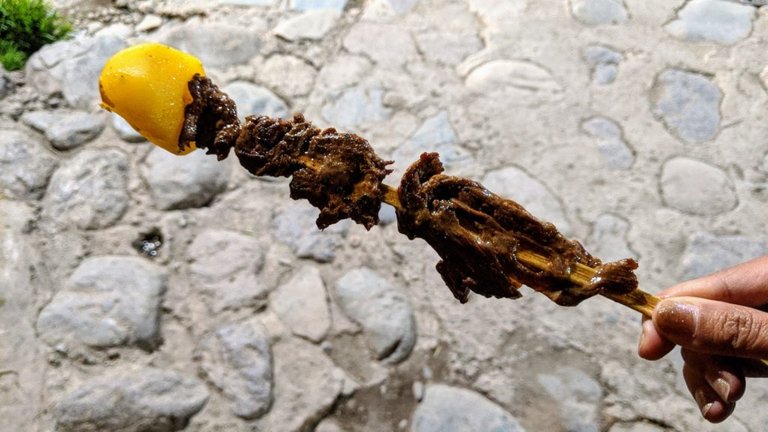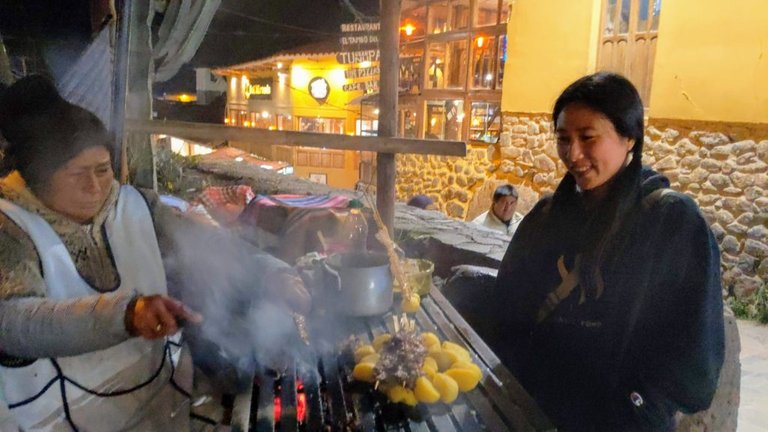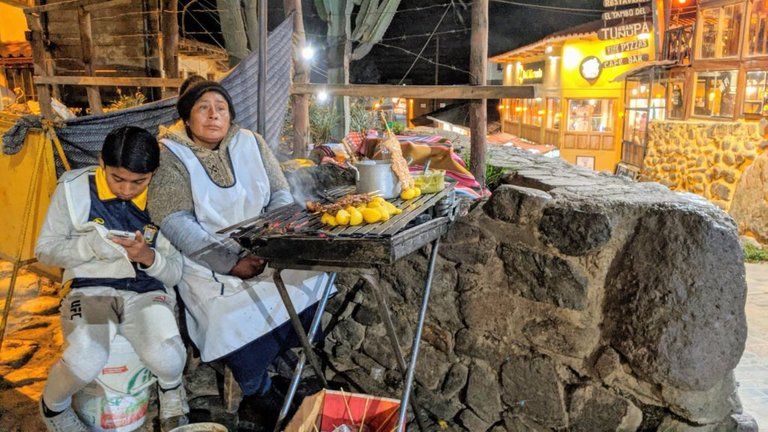 Maybe she's not having a good day?
Weird Peruvian hot tea Emoliente to warm you up at night!
By saying weird, I mean it. There are a few bottles of different colors of liquid sitting there around the steaming pot. Once you order, the lady put all the hot liquid and the colorful ones all together and a bit of lime juice.
It's a bit funny how I feel like there's no such exact measurement of what she puts into each glass. My drink doesn't look like the one the other customers are having.
A warm and a bit slimy drink that I found out later it's something called 'Emoliente'.
A hot herbal tea contains toasted barley, flax seeds, dried horsetail herb, dried grass, and llantén (plantain leaf)
Plus a few more things depend on each seller's recipe. That's why each store would never have the same as the others.Though, the taste is pretty much all a bit sweet and sour from the lime juice. I don't taste much of the herbal part though it's known for its medicinal properties. It's good for the liver and for digestion in general.
Emoliente is so popular. The stalls started around 4-5 once the weather gets a bit chilly and finishes around 10-midnight. I have seen it in every corner in Cusco. Most of the time it costs S/ 1 or $0.30. You don't even need to ask for the price, just hand her the coin.
This one though, in Ollantaytambo, it's a bit funny when I asked 'How much' and she said 'S/ 2'. I saw the locals paid half the price so I doubled check with here again. Still the same answer... Oh well, amiga.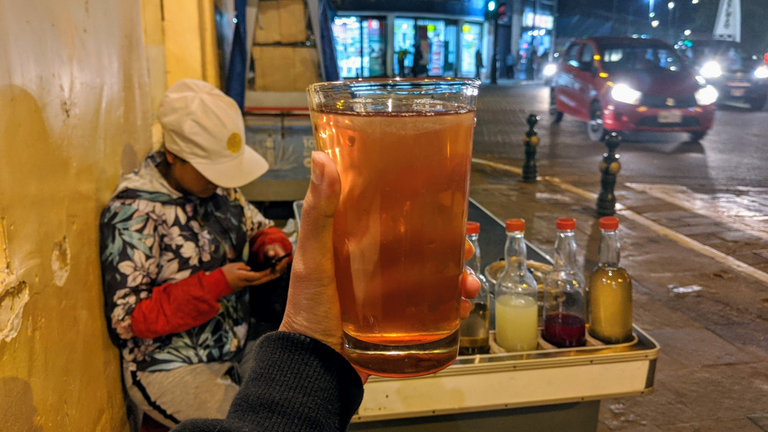 This photo took in Cusco a few weeks after my first emoliente in Ollantaytambo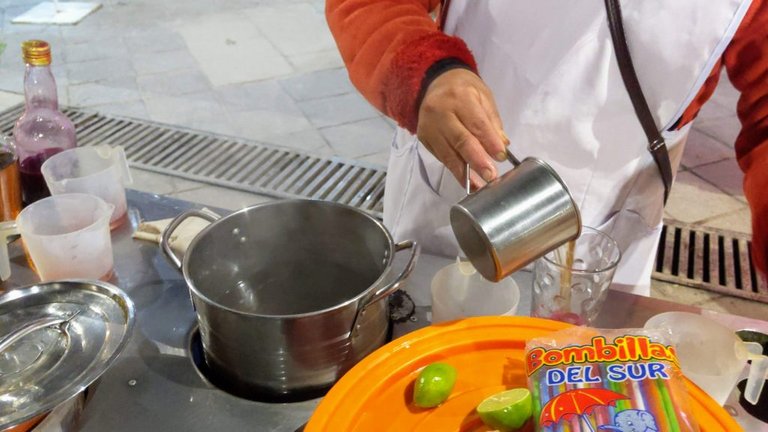 Alrighty, street food lovers say 'Yay!'. Once again, there's nothing fancy here but that BBQ alpaca I must say. Though, all food we have tried somewhat surprised us either because it's exotic or how simply delicious it was.
If you're in Ollantaytambo on the way to the world's famous Machu Picchu, try the town signature like those wood oven pizza, alpaca burger then don't forget to wander around and try some of these authentic Peruvian street food as I promise you, it's so worth giving it a go!
♡ Get $55 TRAVEL CREDIT
♡ EARN CRYPTO while browsing
🎥 Check out all MY GEAR
---
All copy and photos are original content by me.

TO SUPPORT WITH LOVE ♡ PLEASE SUBSCRIBE!!! TO MY SUPER DUPER FOOD CHANNEL