---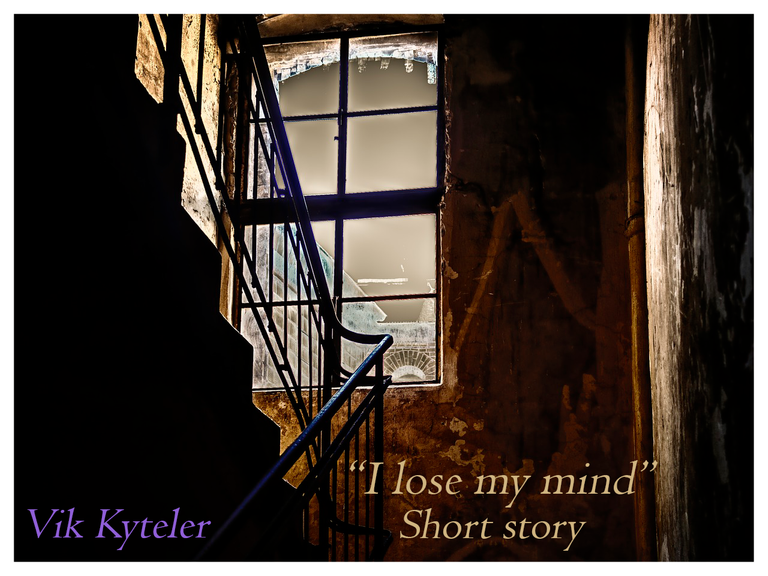 Tama66 | Pixabay
---
English:
I lose my mind


Working at this hospital has become a little uncomfortable. At first I thought mental health was something I could master. I studied psychology and then perfected my skills in psychiatry. That idea of studying the mind in its full depth was just the beginning of the descent into madness. And I would fall very hard.
My days in the psychiatric ward were beginning to be cold and dark. I knew there could be nothing there, yet something was haunting me more and more. Those presences that wandered around me conveyed a rather cruel message. Death would follow in my footsteps without even letting me die.
The next few days would become a total ordeal. Not only because I was being haunted by evil shadows that cornered me until I screamed and shook my heart to almost its limit, but also because I became the one I feared. One more patient from a place where people have lost their reason forever and ever.


This publication was translated using DeepL. If you like my content help me by supporting me in the way you want.


---
Español:
He perdido mi mente
Trabajar en este hospital se ha vuelto un poco incómodo. Al principio pensé que la salud mental era algo que podía dominar. Estudié psicología para luego perfeccionarme en psiquiatría. Esa idea de estudiar la mente en su total profundidad no era más que el inicio de descenso a la locura. Y caería muy fuerte.
Mis días en el pabellón psiquiátrico comenzaban a ser fríos y oscuros. Sabía que no podía haber nada allí, sin embargo, algo me acechaba cada vez más. Esas presencias que deambulaban a mi alrededor denotaban un mensaje bastante cruel. La muerte seguiría mis pasos sin siquiera dejarme morir.
Los próximos días se convertirían en un total calvario. No solamente por ser acechado por sombras malignas que me arrinconaban hasta hacerme gritar y agitar mi corazón hasta casi su límite sino también que me he convertido en quién temía. Un paciente más de un lugar donde las personas han perdido la razón por siempre y para siempre.


Esta publicación fue traducida usando DeepL. Si te gusta mi contenido ayúdame de la forma que desees.