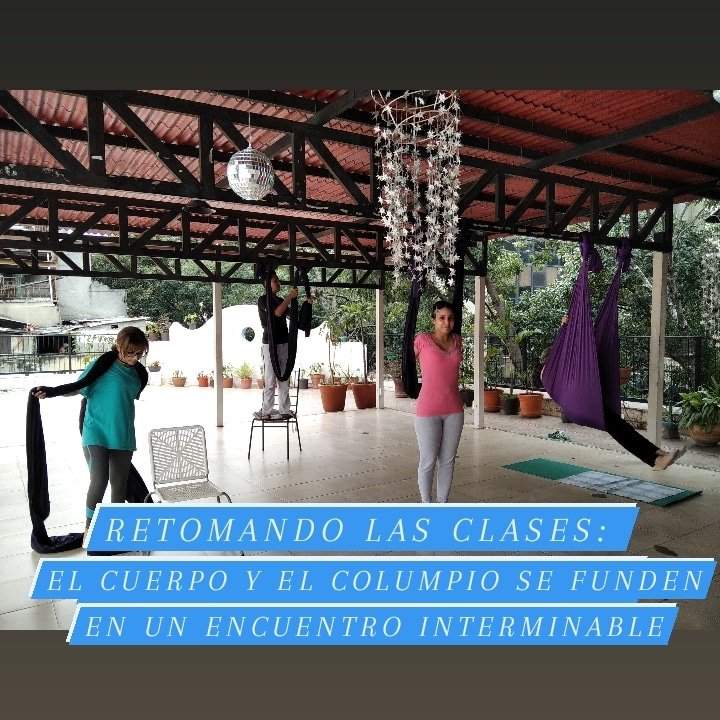 Hola comunidad hermosa. Hoy fue un día muy lindo, amaneci con energía positiva. Hace una semana retomamos las clases de yoga en telas, amo volver y compartir mis conocimientos. De alguna manera siento que estoy ofreciendo un granito de arena al bienestar de la humanidad, y a mi bienestar. Pienso que no me sirve de nada quedarme con lo que he aprendido, aunque debo admitir que antes era celosa de enseñar pero es muy lindo ver las sonrisas en los estudiantes, sus rostros de relajación, de gratitud, de alegría y de amor luego de terminar las clases. Es muy reconfortante cuando se acercan y me agradecen, algunos estudiantes dicen que tienen el cuerpo como una pluma y que se sienten aliviados de sus dolores. Eso es lo que más me llena el corazón, por un momento dudé si solo daba clases para alimentar mi ego, pero ahora estoy segura que no lo es.. Y bueno, siempre hay algo de ego jajja pero al menos es del bonito.
Hello beautiful community. Today was a very beautiful day, I woke up with positive energy. A week ago we resumed yoga classes in fabrics, I love to go back and share my knowledge. Somehow I feel that I am offering a grain of sand to the welfare of humanity, and to my welfare. I think it is useless to stay with what I have learned, although I must admit that I was jealous of teaching before but it is very nice to see the smiles on the students, their faces of relaxation, gratitude, joy and love after finishing the classes. It is very comforting when they come up to me and thank me, some students say that their bodies are like a feather and that they feel relieved of their pain. That's what fills my heart the most, for a moment I doubted if I only taught classes to feed my ego, but now I'm sure it isn't .. And well, there is always some ego haha ​​but at least it's nice.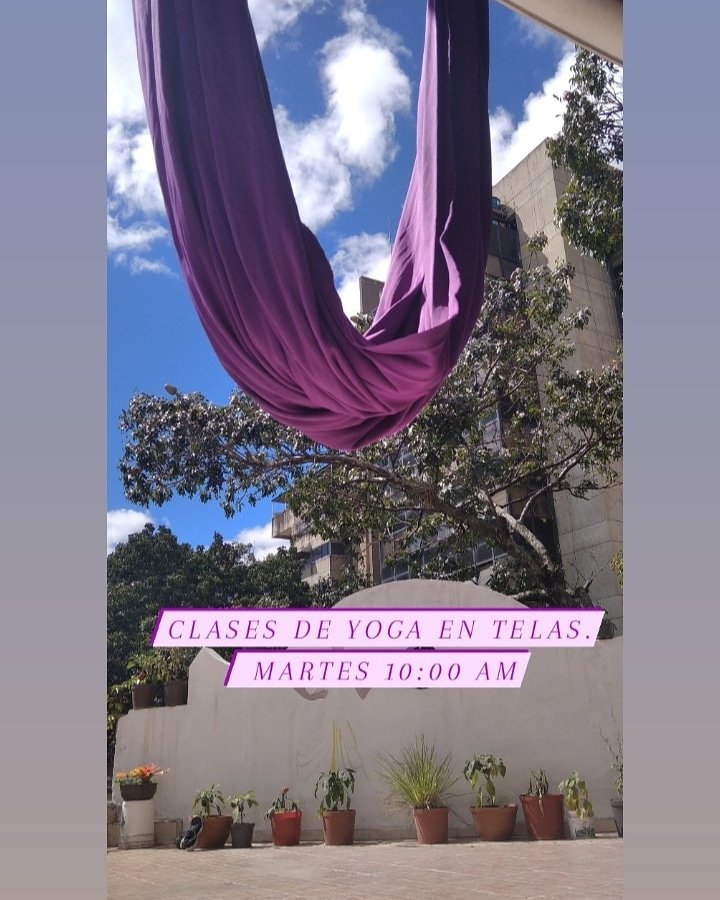 Hoy les hablare sobre el arte de la colocación de los columpios. El columpio cumple un rol fundamental, desde el contacto con la tela como aprender a manejarla para lograr vincularse con ella.
Esto es lo que permite la acción transformadora , en la medida que se avanza en la práctica de yoga en telas comienza a desarrollarse un diálogo que permite desde luego considerarla como una herramienta de comunicación.
Today I will talk about the art of the placement of the swings. The swing fulfills a fundamental role, from contact with the fabric to learning to handle it to achieve bonding with it.
This is what allows the transformative action, as the practice of yoga in fabrics advances, a dialogue begins to develop that allows, of course, to consider it as a communication tool.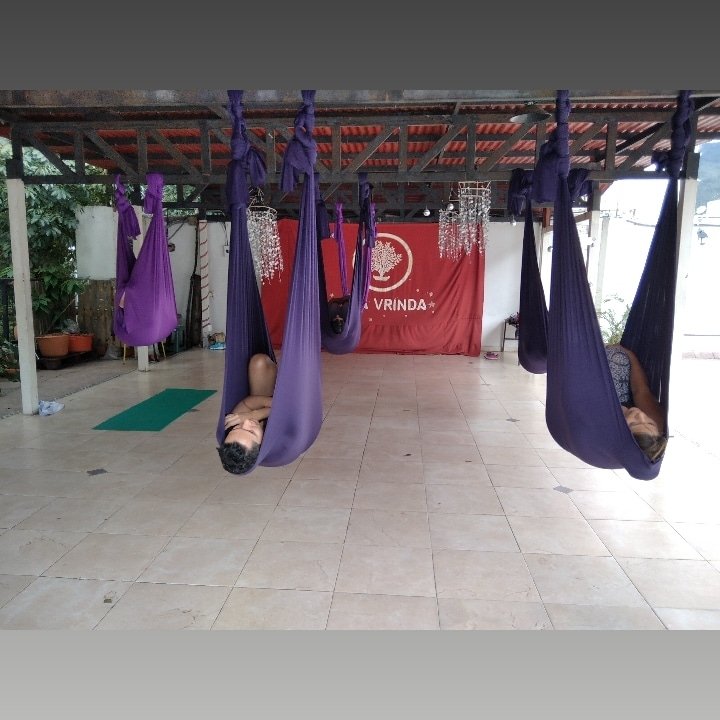 El cuerpo y el columpio se funden en un encuentro interminable en donde ambos se complementan. La tela se convierte, definitivamente, en una prolongación del cuerpo.
The body and the swing merge in an endless meeting where both complement each other. The tela definitely becomes an extension of the body.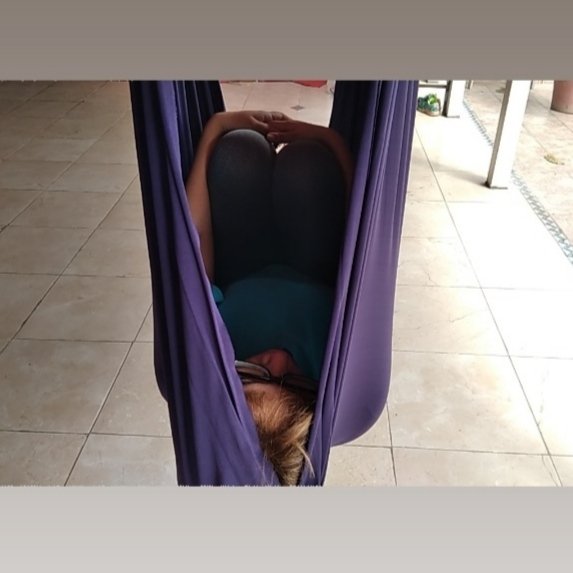 Todas las fotos las capture con mi celular xiaomi redmi 8A.
I captured all the photos with my xiaomi redmi 8A cell phone.