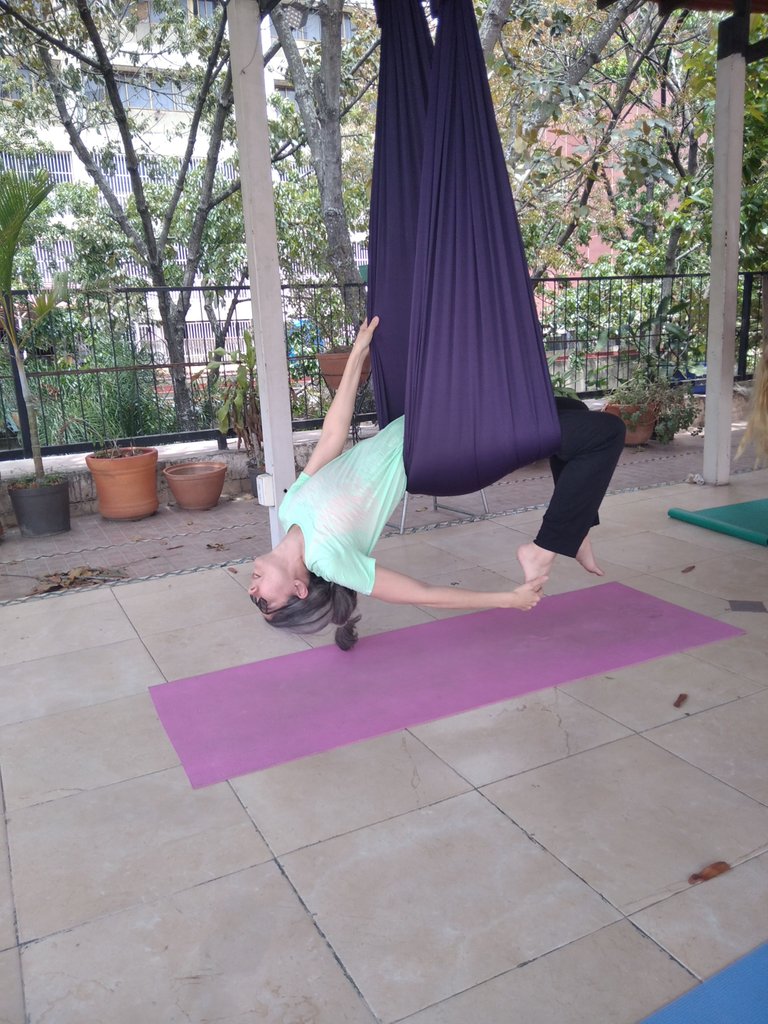 ---
Si observan detalladamente pueden visualizar como cada cuerpo es totalmente distinto al otro, como cada persona tiene condiciones distintas y como cada persona sabe o debería saber las limitaciones que tiene su cuerpo a traves de su conciencia corporal.
If you observe in detail you can visualize how each body is totally different from the other, how each person has different conditions and how each person knows or should know the limitations that their body has through their body awareness.
---
Hace unos días una yogui que entró a cuatro clases de yoga en telas me dijo lo siguiente: "la disciplina de yoga en telas no es yoga, esta muy alejado de serlo. Porque el yoga no es así, no hay competencia." Aquí es donde puse en práctica mis conocimientos filosóficos del yoga, los pocos que se y que a veces logró poner en práctica. Yo deje que ella ofreciera su punto de vista, porque al final es su percepción de esta disciplina y es válido que a ciertas personas y yoguis no les guste experimentar ese tipo de yoga más contemporáneo. Mi ego quería realzarse, queria hablar y terminar defendiendo esta disciplina que tanto amo, pero luego me vinieron mensajes, (quiero creer que eran mensajes), diciendo que dejará a un lago el ego, el querer imponer mi pensar, el querer imponer mis razones y al final salir victoriosa, teniendo la razón . Por lo tanto, opte por callar y escuchar, use su percepción como una prueba para medirme a mi misma.
A few days ago a yogi who entered four yoga classes in fabrics told me the following: "The discipline of yoga in fabrics is not yoga, it is very far from being it. Because yoga is not like that, there is no competition." This is where I put into practice my philosophical knowledge of yoga, the few that I know and that sometimes I managed to put into practice. I let her offer her point of view, because in the end it is her perception of this discipline and it is valid that certain people and yogis do not like to experience that more contemporary type of yoga. My ego wanted to enhance itself, I wanted to speak and end up defending this discipline that I love so much, but then messages came to me, (I want to believe they were messages), saying that it will leave the ego to a lake, wanting to impose my thinking, wanting to impose my reasons and in the end be victorious, being right. So, choose to be quiet and listen, use your perception as a test to measure myself.
---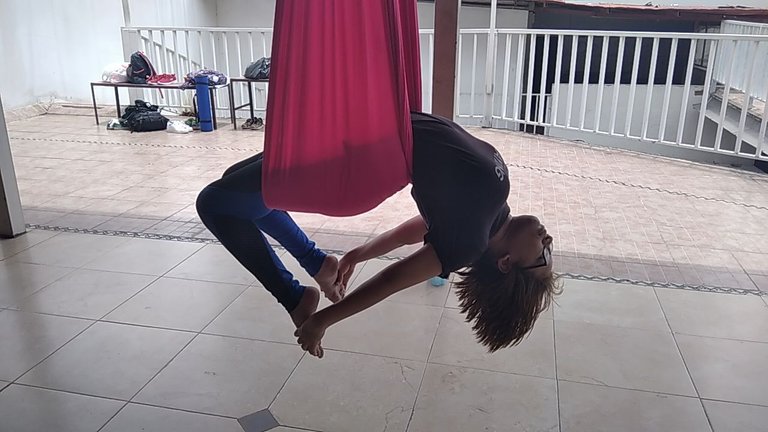 ---
Lo cierto es que el yoga en telas, busca mantener las bases tradicionales, mantener la meditación, el pranayama, las yogasanas, pero únicamente cambia es la herramienta de utilización del columpio. El columpio sirve para apoyarnos de el y sentir la suspensión del cuerpo , entre otros beneficios.
The truth is that yoga in fabrics seeks to maintain the traditional bases, maintain meditation, pranayama, yogasanas, but the only thing that changes is the tool for using the swing. The swing serves to support us and feel the suspension of the body, among other benefits.
---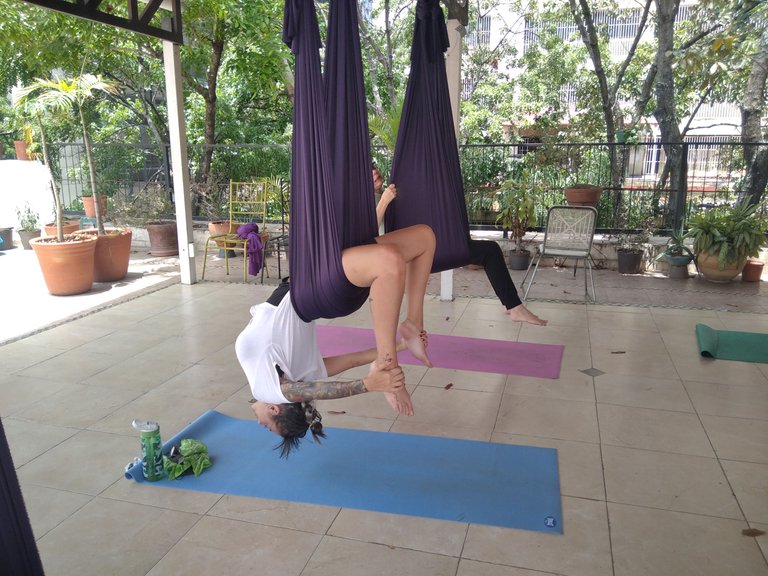 ---