If you ever visit Mangalore, you should visit Kalladka and you should have Kalladka tea/coffee.. Located on National Highway 48, visit Lakshmi Nivas hotel for some amazing breakfast and the very famous tea/coffee..
There's a statue in front of the hotel that has a message of "Two wheelers, please wear helmet".. And these days has a mask too.. Just to be safe..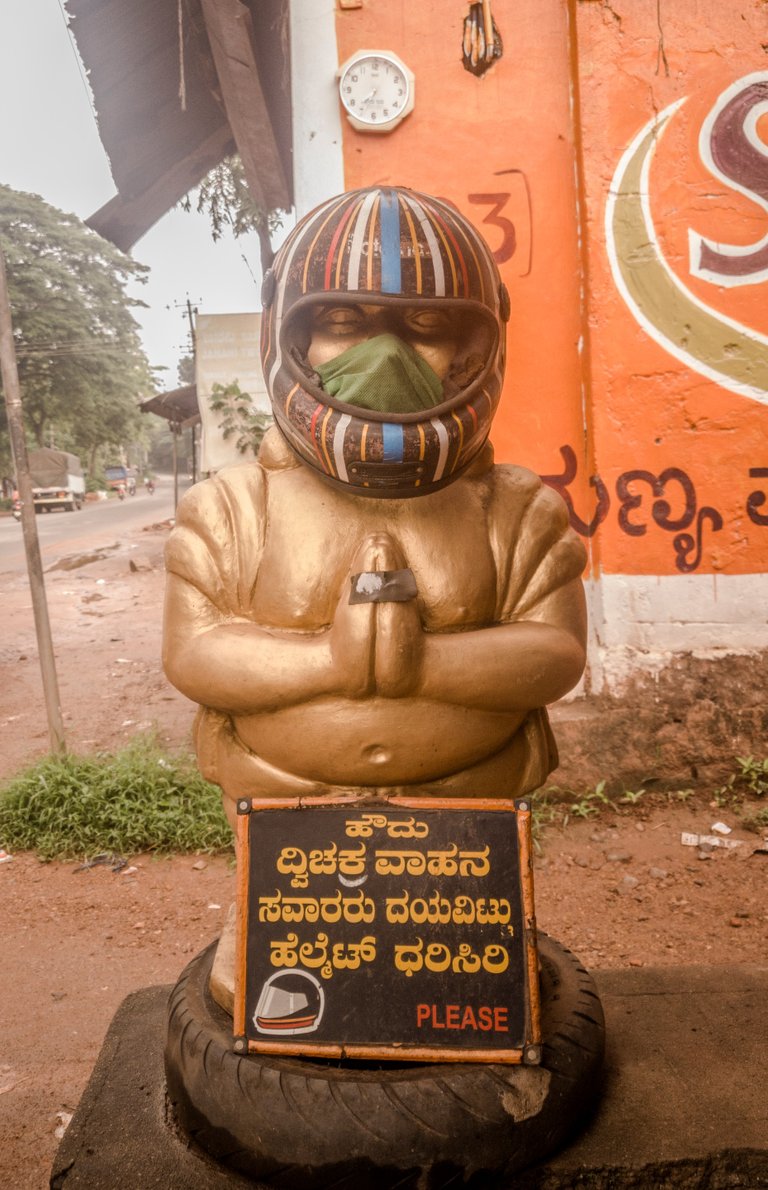 I had a plate of Pulav to fill my stomach.. It was really tasty..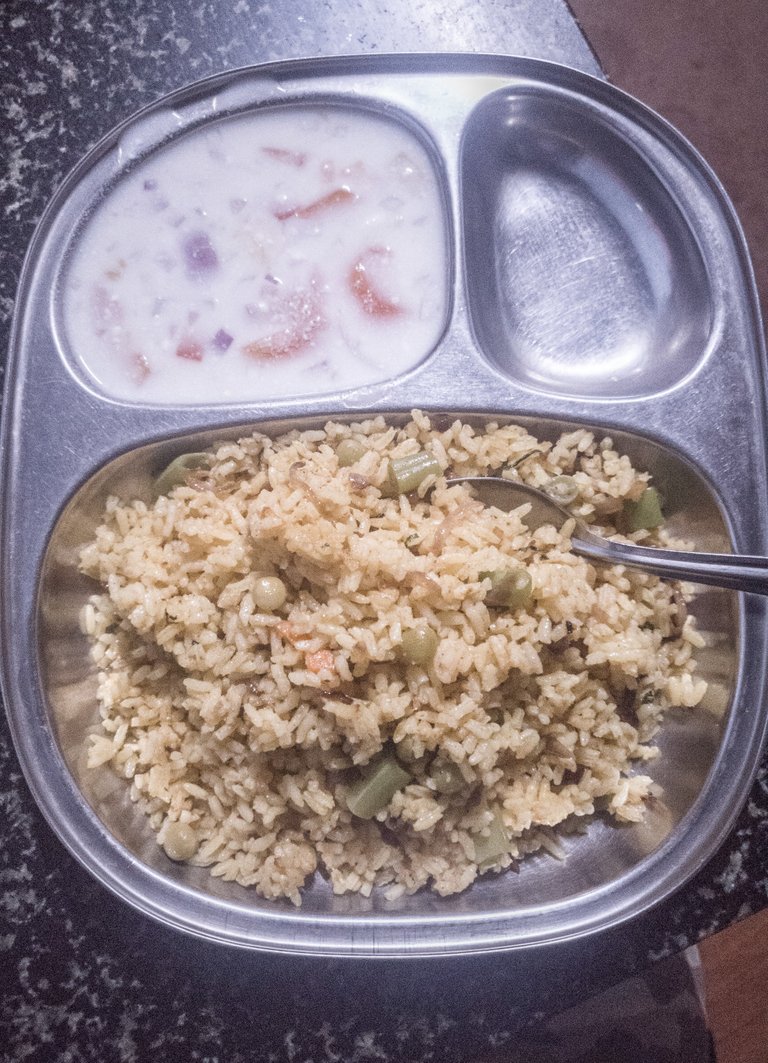 The tea/coffee is a three layered drink with the decoction swirling on top of the milk and some froth on top.. It's interesting how the combination don't blend till not stirred..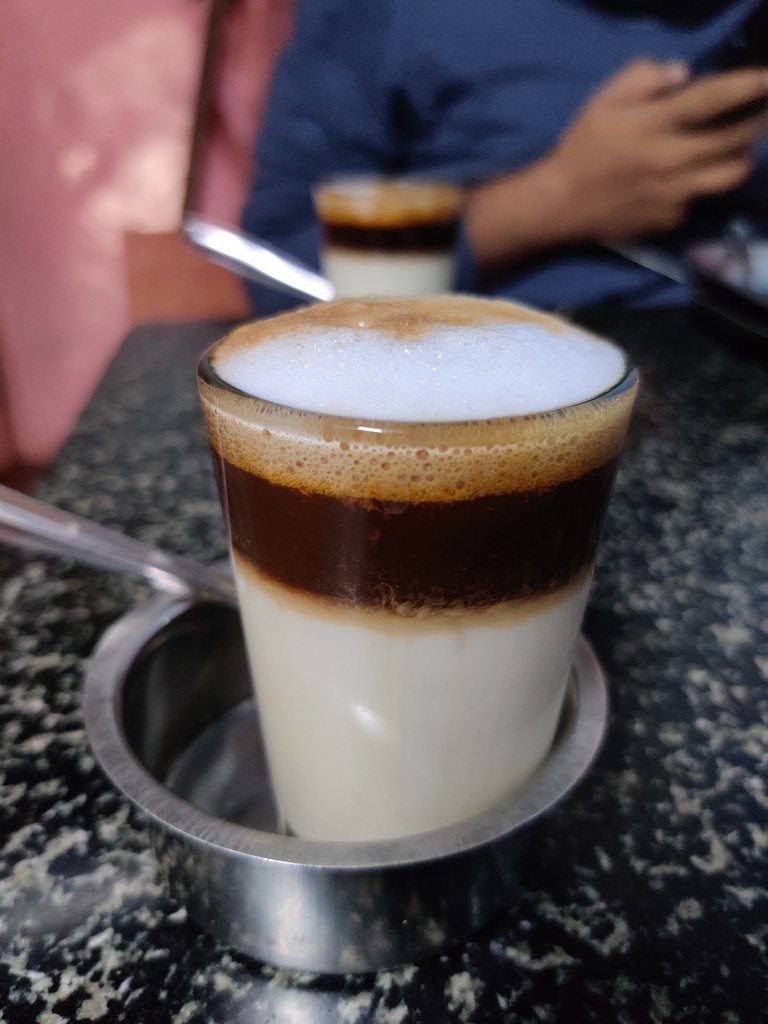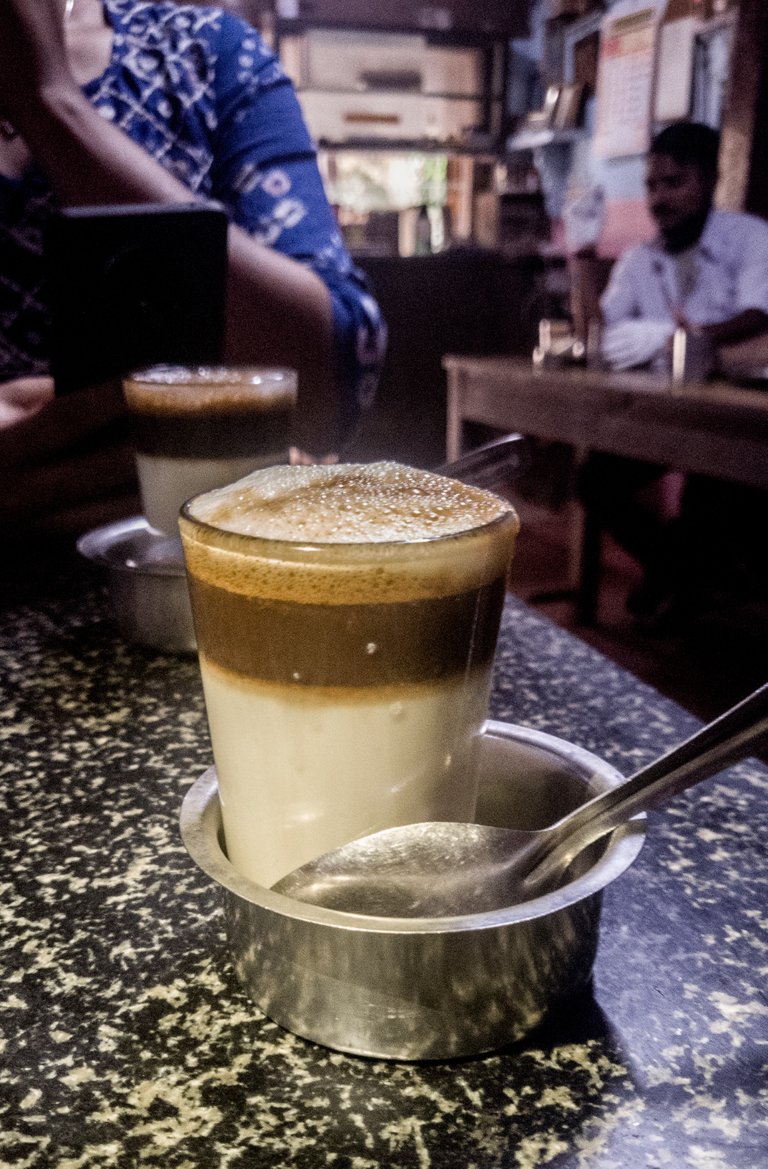 Here's a video of how it blends: