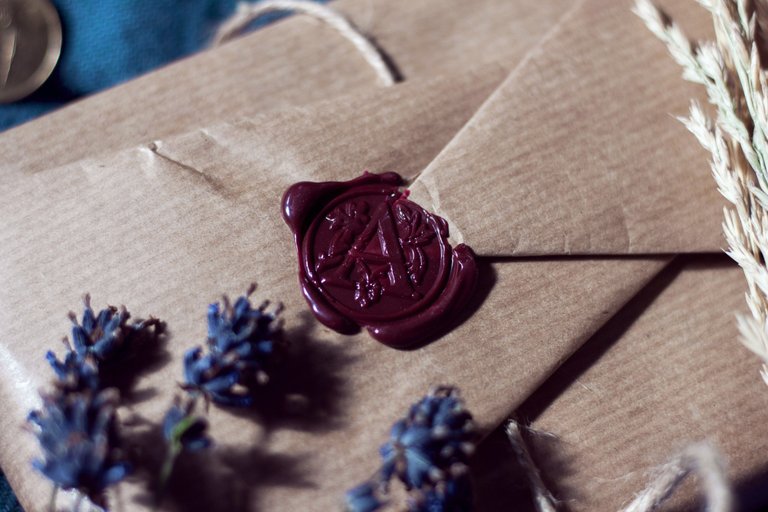 Photo by Mélanie THESE on Unsplash
---


Santo Domingo, January 04, 2021
Miss Tripode
Your house
Dear Amelia:
First of all, Happy New Year, I know you had a great time this Christmas, take advantage of all the moments you have now, go out, meet more friends, take advantage of your job outings, tell Liza to put you to work on the construction site and learn everything you can, you need it. Don't be so stubborn.
For this birthday, don't go to the colonial zone, go dancing with 1 or 2 friends, you'll save a lot of money.
Remember that procrastination doesn't help you much, and I know you don't know it yet, but you are in a post-tesis depression, find your way by finishing the projects you have pending, after they are going to be very difficult and you are going to look very bad with your clients. In confidence lies the danger.
You're going to meet a guy... Well, the guy is going to know you, because you already liked him for a long time ago. WHATEVER HE SAYS, DON´T KISS HIM, you'll regret it later. Please listen to me on this one.
Record yourself dancing in the socials parties, in horizontal mode. You may need those videos later to get some money out of them.
And yes, you read right, tripode save this name in your brain, you'll like it A LOT later. And don't leave your camera behind at any time when you travel, you'll need it to take many beautiful pictures. You can also buy a nice writing notebook, you'll discover something you like a lot, and apparently you're good at it.
Forget about acne, the pills will work, and start loving yourself from now, beauty is subjective and you don't have to fit any prototype woman, YOU ARE BEAUTIFUL AS YOU ARE and whoever says otherwise can be sent to hel*.
Don't ask anyone else to tell you your future, the only thing they can do is scare your spiritual angel, and you don't have to do that.
Key words: master in Barcelona, cryptocoins, love and patience.
You know I tell you things for a reason, so listen to me,
A big kiss, because I love you.
Tripode
---


Santo Domingo 04 de Enero del 2021
Srta. Tripode
Tu casa
Querida Amelia:
Primero que nada, feliz año nuevo, sé que la pasaste muy bien estas navidades, aprovecha todos los momentos que tienes ahora para salir, júntate con tus amigos, aprovecha las salidas de tu trabajo, dile a Liza que te ponga a trabajar en obra y aprende todo lo que puedas, que lo necesitas. No seas tan terca.
Para este cumpleaños, no vayas a la zona colonial, vete a bailar con 1 o 2 amigos, te vas a ahorrar mucho dinero si no lo haces.
Recuerda que la procrastinación no te ayuda mucho, y sé que no lo sabes ahora, pero estas en depresión post-tesis, encuentra tu camino terminando los proyectos que tienes pendiente, luego se te van a hacer muy difíciles y vas a quedar muy mal con tus clientes. En la confianza está el peligro.
Vas a conocer a un chico... bueno, el chico te va a conocer a ti, porque él ya te gusta hace tiempo. DIGA LO QUE DIGA NO LO BESES, te vas a arrepentir después. Hazme caso en esta please.
Grábate bailando en los sociales, en modo horizontal. Puede que necesites esos videos después para sacarles un poco de dinero.
Y sí, leíste bien, tripode graba este nombre en tu cerebro, te va a gustar mucho después. Y no dejes tu cámara en ningún momento cuando viajes, la vas a necesitar para tomar muchas fotografías hermosas. Puedes comprarte también una libreta de escritura bonita, vas a descubrir algo que te gusta mucho, y aparentemente eres buena haciendo.
Olvídate del acné, que las pastillas te van a funcionar, y empieza a quererte a ti misma desde ahora, la belleza es subjetiva y no tienes que encajar en ningún prototipo de mujer, ERES BELLA COMO ERES y el que diga lo contrario lo puedes mandar a la mierd*.
No le pidas a nadie más que te diga tu futuro, lo único que puede hacer es asustar a tu ángel espiritual, y no tienes que hacerlo.
Palabras claves: maestría, criptomonedas, amor y paciencia
Sabes que te digo las cosas por algo, así que hazme caso,
Un beso grandote, porque te amo,
Tripode
---






---
--> Check out our products here <--
---

---
All the illustrations are created by me with Adobe Illustrator.