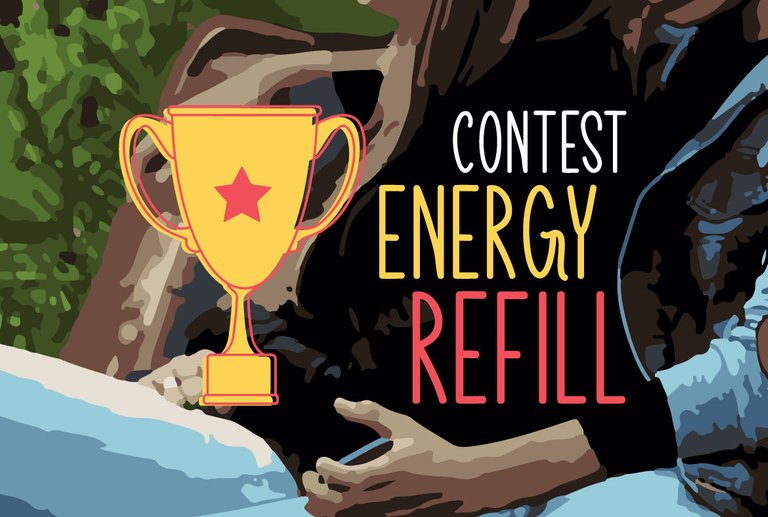 ENERGY REFILL CONTEST
WINNERS
This week has been very wonderful for the contest, we had 22 entries and wonderful proposals full of motivation, reflective phrases, good advices and above all full of positive energy.
This week's phrase was: "Who doesn´t take risks doesn´t win, nor lose.¨ - Beka Von Freeze
First of all i must say that i am very grateful to all the participants and those who helped make this contest possible, the truth is that it was very difficult to choose the winners, but you have to choose, here they are:
- Drum rolls -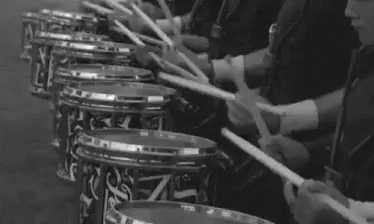 AND THE WINNERS ARE:

CONCURSO ENERGY REFILL
GANADORES
Esta semana ha sido muy buena para el concurso, tuvimos 2 entradas y maravillosas propuestas llenas de motivación, frases reflexivas y sobre todo llenas de energía positiva.
La frase de esta semana fué: "El que no se arriesga, no gana ni pierde." - Beka Von Freeze
Antes que nada debo decir que estoy muy agradecida con todos los participantes y los que ayudaron a que este concurso sea posible, la verdad es que fué muy difícil elegir los ganadores, pero hay que elegir, aquí están:
- Redobles de tambores -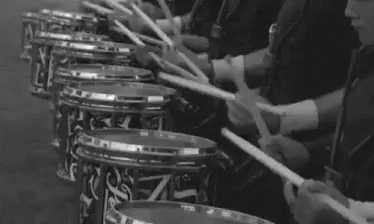 Y LOS GANADORES SON:

The first place goes to @eugelys since he made a very complete post, or as I say short, precise and concise. From the first moment he starts reading the post, he captures the reader's attention, he starts with the questions:
What if today you put aside all your fears? What if today you risk to live as if it was the last day? What if just for today you let life flow without putting a "but"?
That the truth is that psychologically it makes anyone think, and it left me hooked to the last paragraph. It really is a post full of good energy and motivation, I congratulate you for that, because anyone who reads it gives a good motivation to take risks and move forward, I loved the way you presented it and how easy it is to read. And she takes the first prize this time.
I invite you to read her post here.
El primer lugar va para @eugelys ya que realizó un post muy completo, o como yo le digo breve, preciso y conciso. Desde el primer momento en que se inicia a leer el post, capta la atención del leyente, inicia con las preguntas:
¿Y si hoy dejas de lado todos tus temores? ¿Y si hoy te arriesgas a vivir como si fuera el último día? ¿Y si solo por hoy dejas la vida fluir sin ponerle un "pero"?
Que la verdad es que psicológicamente pone a pensar a cualquiera, y me dejó enganchada hasta el último párrafo. De verdad que es un post lleno de buena energía y motivación, la felicito por eso, porque cualquiera que lo lea le da una buena motivación a arriesgarse y a seguir adelante, me encantó la forma en que lo presentó y lo fácil que es de leer. Y se lleva el primer premio en esta ocasión.
Te invito a leer su post aquí.



Second place goes to @marybellrg. He prepared a post for us full of energy, power, love and passion. Accompanied by some beautiful photographs that complement the reflection. He motivates us, teaches us and captivates us with his words
It leaves us with the following reflection:
To take risks is to feel that we are alive, that we are going towards some destiny, that we love what we do and that our existence has a value beyond the predictable and everyday.
I loved how he compared taking risks to feeling that we are alive. If we sit around and do nothing, we are not going to achieve anything in life.
I invite you to read her post here.
El segundo lugar va para @marybellrg. Nos preparó un post lleno de energía, poder, amor y pasión. Acompañado de unas hermosas fotografías que complementan la reflexión. Nos motiva, nos enseña y nos cautiva con sus palabras
Nos deja con la siguiente reflexión:
Asumir riesgos es sentir que estamos vivos, que vamos hacia algún destino, que amamos lo que hacemos y que nuestra existencia tiene un valor más allá de lo predecible y cotidiano.
Me encantó como comparó asumir riesgos como sentir que estamos vivos. Si nos la pasamos con los brazos cruzados sin hacer nada, no vamos a conseguir nada en la vida.
Te invito a leer su post aquí.



Third place goes to @ciresophen. Because besides the fact that his favorite dessert is phrases, he leaves us many phrases that complement the week's one very well. For example:
If you do the same as the rest of the people, it is impossible to get different results.
We can't expect different changes if we do the same things. It's like saying I want to win the lottery and not even play it.
Dare to take risks or risk being left behind.
I like this sentence too, it's like an evolution of the sentence of the week, but improved version. We can't get stuck or fall behind, progress must be one-way.
I invite you to read her post here.
El tercer lugar va para @ciresophen. Porque además de que su postre favorito son las frases, nos deja muchas frases que complementan muy bien a la de la semana. Por ejemplo:
Si haces lo mismo que el resto de las personas, es imposible que consigas resultados diferentes.
No podemos esperar cambios diferentes si hacemos las mismas cosas. Es como decir me quiero ganar la lotería y nisiquiera la juegan.
Anímate a correr riesgos o arriésgate a quedarte atrás.
Me gusta esta frase también, es como una evolución de la frase de la semana, pero versión mejorada. No podemos quedarnos estancados o quedarnos atrás, el progreso debe ser de una sola vía.
Te invito a leer su post aquí.



This special award goes to @nathyortiz. Because I really liked his layout and the way he shows the graphics for the blog, very clean and nice to look at.
Life is a risk, we must live to the fullest with love and enthusiasm.
He leaves us with this sentence, and I agree, in the end we are going to die, and we have to live this earthly life to the fullest and get the most out of it as they say in my country, in order to live it to the fullest.
Te invito a leer su post aquí.
Este premio especial va para @nathyortiz. Porque me gustó mucho su maquetado y la forma en que muestra los gráficos para el blog, muy limpio y agradable a la vista.
La vida es un riesgo, debemos vivir a plenitud con amor y entusiasmo.
Nos deja con esta frase, y estoy de acuerdo, a fin de cuentas nos vamos a morir, y tenemos que vivir esta vida terrenal a plenitud y sacarle el jugo como dicen en mi país, para poder vivirla al máximo.
Te invito a leer su post aquí.

This special award goes to @lauramica. Because it leaves us with this very creative and motivating phrase: "Do it for the anecdote " I have to admit that I laughed a lot when I read it, and you are absolutely right, when we take risks we don't necessarily lose, we have a new experience to tell a anecdote.
This is a good motivation to simply dare, and if not, well nothing, a good story to tell. No funny story is about how we sit around all day doing nothing, we have to invent and dare!
I invite you to read her post here.
Este premio especial va para @lauramica. Porque nos deja con esta frase tan creativa y motivadora: "Hacelo por la anécdota" Tengo que admitir que me reí mucho cuando la leí, y tiene toda la razón, cuando nos arriesgamos no necesariamente perdemos, tenemos una nueva experiencia que contar una anécdota.
Esta es una buena motivación para simplemente atrevernos, y si no, bueno nada, una buena historia que contar. Ninguna historia divertida trata sobre como nos sentamos todo el día haciendo nada, hay que inventar y atrevernos!
Te invito a leer su post aquí.



This new award is given to @starstrings01. Because he was well committed commenting the posts of the other participants, leaving good comments, supporting and motivating. In addition to this he prepared a wonderful post well loaded with motivational messages and a lot of creativity.
I invite you to read her post here.
Este nuevo premio se lo lleva @starstrings01. Porque estuvo bien comprometido comentando los posts de los demás participantes, dejando buenos comentarios, apoyando y motivando. Además de esto preparó un maravilloso post bien cargado de mensajes motivacionales y mucha creatividad.
Te invito a leer su post aquí.



Congratulations!
A thousand thanks to everyone for participating, I was really happy to see that they liked the competition and it was very well received.
I must also say that this phrase has worked a lot in my life, especially during my stay at Hive, with all these contests, activities, projects and ideas, I risk everything betting that we will achieve something very good here, and I am very happy about that. Just because we entered Hive here, it makes us take risks because it is a very volatile market. So let's not despair, we can!
Thank you again and remember, who does not risk, does not win nor lose
I invite you to participate in Round 03, I invite you to go through this post: Energy Refill Contest - Round 03 and know this week's sentence.
¡Muchas felicidades!
Mil gracias a todos por participar, de verdad que me he sentido muy feliz al ver que les ha gustado el concurso y ha tenido mucha aprobación.
Debo decir también que esta frase me ha funcionado mucho en la vida, especialmente en la estadía en Hive, con todos estos concursos, actividades, proyectos e ideas, lo arriesgo todo apostando a que vamos a lograr algo muy bueno aquí, y estoy muy feliz por eso. Solo por haber entrado aquí en Hive, nos hace arriesgarnos porque es un mercado que es muy volátil. Así que no nos desesperemos, que sí podemos!
Gracias mil de nuevo y recuerda, el que no se arriesga, no gana ni pierde
Te invito a participar en la Ronda 03, te invito a pasar por este post: Energy Refill Contest - Round 03 y conocer la frase de esta semana.

List of participants / Listado de participantes
---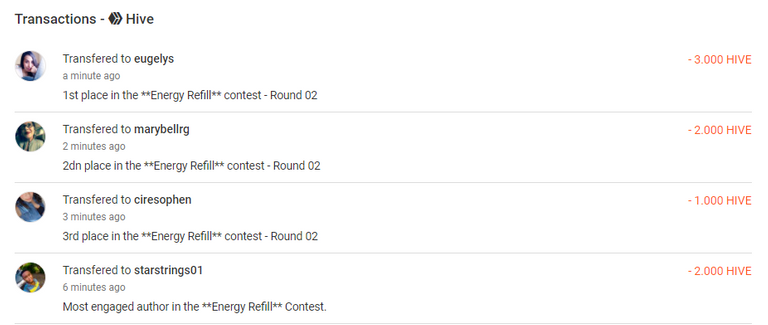 ---
HBI prices will be delivered by @enginewitty

This contest is possible thanks to, PAL and spaco tokens thanks to @wesphilbin, HBI thanks to @enginewitty and the Hives from SMILE initiative.
Este concurso es posible gracias a tokens PAL y spaco gracias a @wesphilbin, HBI gracias a @enginewitty y HIVES gracias a SMILE initiative.
---
Sponsors / Patrocinadores

Give some cool vote for Witty thing.

#thoughtfuldailypost initiative by @wesphilbin

Click the banner to get redirect to Blogging Challenge Community

Click the banner to get redirect to SMILE server, or: https://discord.gg/d47KyHB





---
--> Check out our products here <--
---

---
All illustrations are made by me in Adobe Illustrator
Enginewitty´s banner is delivered by him