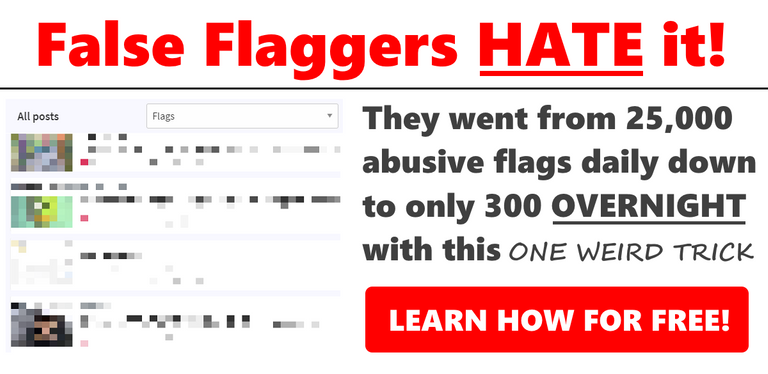 There's been lots of talk over the years about ethics, more specifically, as they pertain to the blockchain/social media combo that is Steem and HIVE. Now that we're a brand new entity, or a community-oriented chain, it would seem to me that we should take some white hat action to evolve. More specifically, let's create something that separates us from the Steem blockchain!
Many of you remember the "problem" of self-voting and buying votes. Because the reward pool is a shared resource, outright paying for votes was highly discouraged by some members of the community, and so a culture of flagging was introduced to deallocate rewards from posts before they paid out. This ultimately caused a lot of chaos, stupid flag wars, and annoying virtue signaling, about what is "overvalued."
Nevertheless, that's what they did, and because of the panopticon that is trending, the "issue" was easily policed. Almost overnight, the bot business was replaced with a tax on content creators to incentivize curation. I won't say that it solved the problem, per se, but it did break it differently, and that means it might be a little less broken depending on your perspective on the matter.
However, this was only half of the fix, and now it's time to add the yin back to the yang. Abusive flags on the blockchain are a very real phenomenon, equally or more "problematic" than buying votes, or self-voting shit posts with an extraordinarily massive stake. But how can we get the community to regulate this kind of caustic behavior?
The answer to the above question is simple. All we have to do is put flags on an equal footing as the trending page. A trending flags option will afford white hat whales and people on HIVE the ability to police the abusive flaggers with their free downvotes or heal posts with generous upvotes. Let's patch up this retention problem caused by abusive flags and let the community sort out the bad actors.
We can do this on a case by case basis, look at the various posts, and see if it deserved to get flagged. If not, give your fellow HIVE person an upvote. Maybe, if you're a whale, you'd also have the option to give the offending flagger a taste of their own medicine. Perhaps the flagged posts can be shown with a red negative balance, and people can choose whether or not they want to put it back in the black.
---
UpVote, Follow, ReBlog!
---